Trailer Review: 'Shazam'
The Lighter Side of the DCEU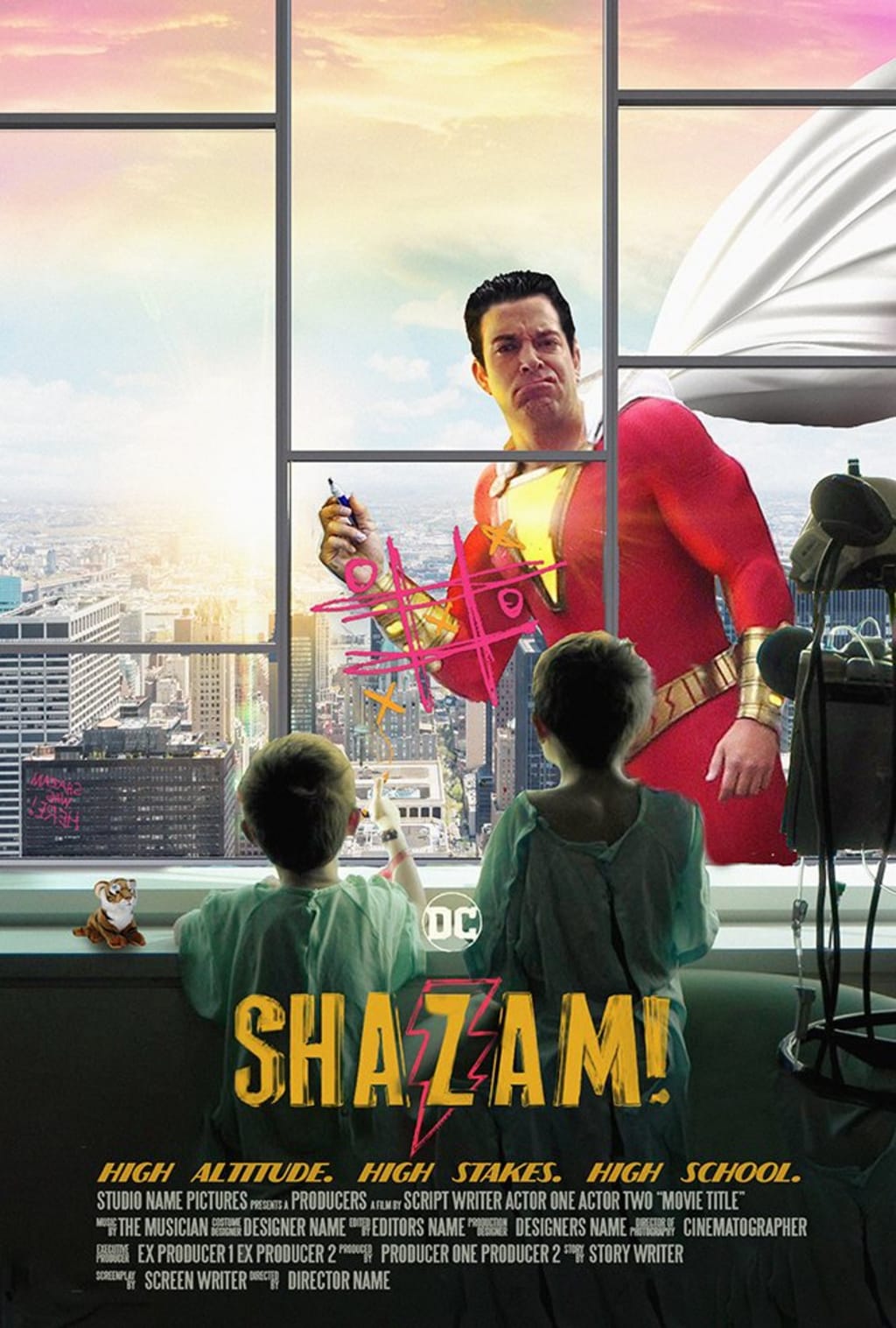 Given that my first article on Vocal was titled "The failure of the DCEU", it is fair to say I was not overly excited for either of their upcoming releases. The first look trailer at Shazam, however, has left me eager to see the full film. A film that, quite clearly, will be a completely new direction for the DCEU, and, in my opinion, it's a new direction that was desperately needed.
"You look at me and you're like. 'Why so dark? You're a disabled foster kid you've got it all?" This is a line that has made me laugh more than any other moment in any existing DCEU film. If there's one thing this trailer makes clear, it's that this film will be humorous, and when you look at other superhero films that embrace comedy, in particular, both Guardians of the Galaxy films and Thor: Ragnarok, it is a style that works.
Think back to when you were a child. If you were like me, when you watched superhero films or read comics, all you wanted was to be a superhero. Now imagine you're a child who, simply by muttering one word, could transform into a superhero. It would be the best thing that's ever happened to you. This is what the trailer has fun with. Shazam discovering his powers is a thing of pure delight, and it is from here that the laughs really start. A particular highlight for me was the realisation that he is bulletproof, which he and his best friend Freddy celebrate in front of the two thugs who have just tried to kill him. If one thing can be taken from this trailer, it's that this film will be full of laughs.
In terms of plot, this trailer did not offer much. However it is worth noting that this is only a teaser trailer. We can expect a second trailer in which the plot will be hinted at more clearly. What we do know, though, is that the villain will be played by Mark Strong, who has proven in Kick-Ass and even Green Lantern, to some extent, (yes, the film was awful), means the villain will be menacing, intimidating and, importantly, a real threat to our hero. I expect this film to have a lot of heart too. The fact that Billy and Freddy are both foster children will create an interesting dynamic between the two, especially when it comes to hiding his new identity from his foster parents.
It's worth noting as well that director David Sandberg had previously only made horror films, which makes the humour in this trailer even more impressive. Sandberg will be looking to use "Shazam" to prove that he is not simply a one trick pony, and if this first teaser trailer is any indication, I imagine he will be chosen to direct any genre that takes his fancy.
In my opinion, the Shazam franchise can be to the DCEU what Guardians of the Galaxy is to the MCU: a breath of fresh air away from the increasingly complicated and very dark existing films. Shazam may also be proof that after five years, the DCEU is finally beginning to take pointers from the vastly successful MCU, and I believe its cinematic universe will only become better as a result. With the casting of Dwayne Johnson as Black Adam being common knowledge for years now, it would not surprise me in the slightest to see the Rock pop up in a post-credits scene. And, beyond that, the thought of Shazam eventually becoming part of the Justice League... not bad at all.