Tracks and Tube
Netflix's 'On My Block' Seasons One and Two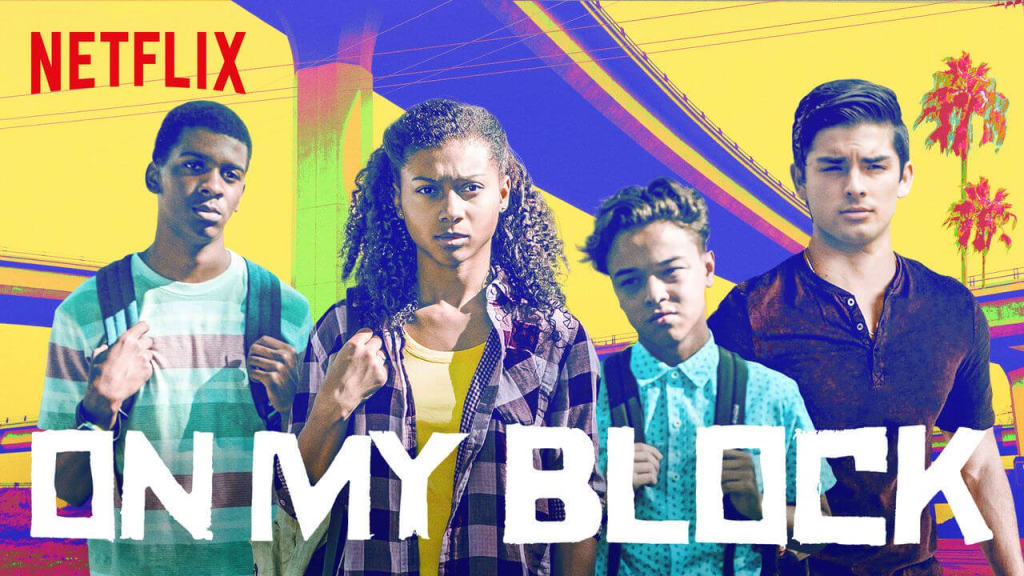 Netflix's Hit Series, On My Block
Let me first start off by saying, because my boyfriend is gonna feel some type of way if I don't, that I was not immediately sold on this show from the first three episodes. The beginning formula felt wrong. Like, yeah, it was a cute show and it had a POC cast that I'm always happy to see. But it was just a little odd at first because it has this weird Nickelodeon/Degrassi vibe. Like, it's too adult to be on regular television but it felt like Dan Schnieder from Nickelodeon had produced it. (Which he doesn't need to do anything involving children ever again.) Luckily, Dan's hands are nowhere near this project, but Eddie Gonzales and his team are heading this one up. Eventually, once we got past these episodes, the tone of the show began to shift and finally settle into a more mature script that allowed me to continue watching.
Still, however, I'm not sure who the intended target audience is for this show. My mid-twenties boyfriend loved the show as does my younger sister in her early twenties, but then my seventh-grade middle school students were also recommending this show to me. It's nothing new that younger students would be watching something more mature than they are necessarily equipped to handle, but the show is about kids in her age range and, quite frankly, shared similar experiences to her life, in fact.
The show follows the typical "kids in the hood" trope that we as POC's are accustomed to. Boys N the Hood and East Los High practically had a baby to make On My Block. At a first glance, it doesn't feel innovative, and there are times where it might come off almost offensive because their "hood" life felt like it played heavily into a few stereotypes, especially when it came to the gangs.
So at first, I was heavily annoyed by the "cholo" character, Spooky. I wanted to see more of a positive Latino male role represented. I can only imagine what that casting call sheet must have said about the character. -___-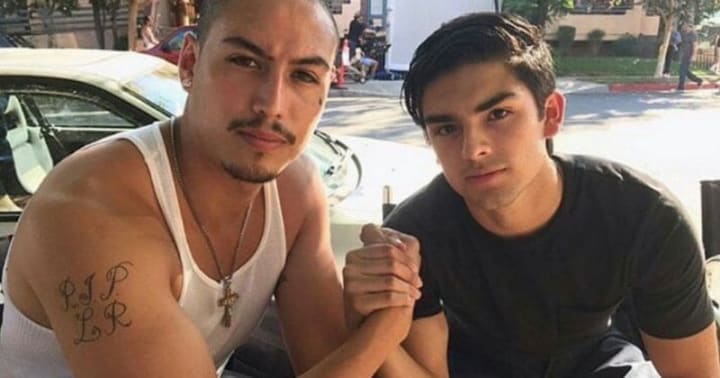 But somehow, On My Block changed my mind. As I continued through the rest of the first season, the characters (Ruby especially) captured my heart in ways I did not come to expect. And as I recently crammed through the series while taking a quick trip to LA, I found myself secretly bawling to myself while I'm in the LAX airport. But I won't give away any spoilers as to why.
Someone give Jason Genao the Emmy!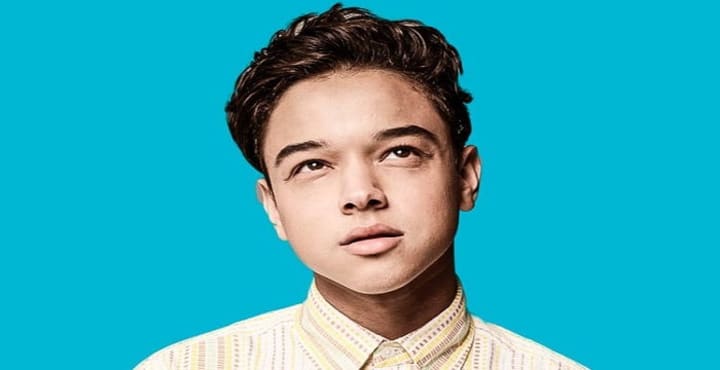 With its own cultural spin that any black and brown community can easily recognize, On My Block is a coming of age story following the lives of four teenagers living in the hood of a place called Freeridge, occupied heavily by two gangs, The Santos and The Prophets. The story progresses around the teens figuring out how to survive not only their hood but also in high school, as the show starts out with them entering as freshman. There are then interesting side characters that eventually join the mix of these thick as thieves friends and the group's friendships are tested by their surroundings and romantic pairings.
This genius pairing of a four friend group is insanely refreshing.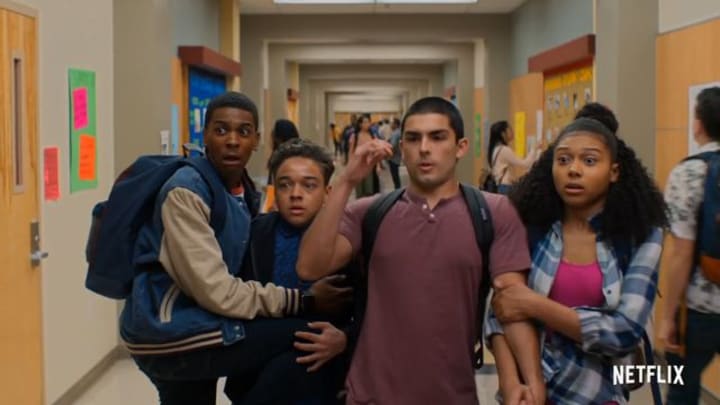 Additionally, one of the most refreshing things about this series is the soundtrack. The songs for the show compliment each episode delicately and perfectly by topic, theme or more importantly, by mood. Like most music tastes these days, #mood is a popular favorite. The soundtrack is young, moody and "hip-hop orchestral," if you will. It's perfect for throwing on in the background of a party or even a casual listen to while you study.
Many of the artists featured aren't mainstream faves, which makes this soundtrack a favorite to find some new bops from a more obscure place. But you will recognize a few more popular artists that do make the cut like Khalid, Kevin Abstract from Brockhampton, H.E.R., and Russ. It reminds me a lot of the HBO's Insecure soundtrack but shares both male and female influences.
Seriously, My Top #Mood Artists
Trust me, just wait until you get to the end of season one and then the startup on season two. You're gonna need this playlist to get through some of this stuff. We are all currently waiting for season three, but both seasons of On My Block are available on Netflix. Each episode is roughly around 30 minutes and there's a total of 20 episodes.
I definitely give the series a four out of five.