Top Cosplay Instagrams to Follow (Asian edition)
Featuring top cosplayers from Japan, Korea, Taiwan, Singapore, Malaysia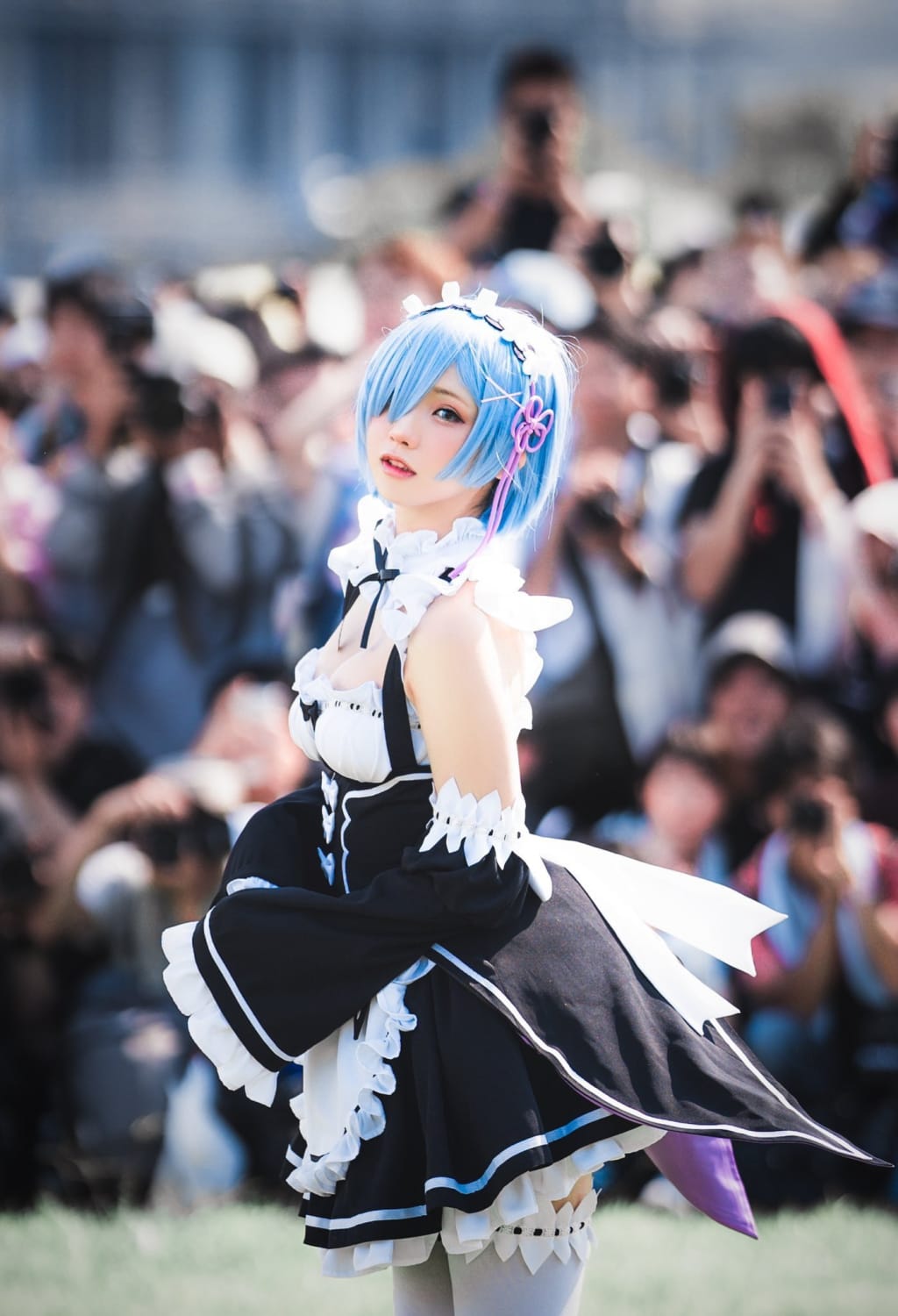 Enako (Photo: SHOTANMAN)
As cosplaying gets ever more popular, so does the cosplayers. After seeing Top Cosplay Instagrams to Follow we decided to come up with a list of top cosplayers in the Asia region! Listed here are the Top Cosplayers we Geeks Singapore would love to mention from Japan, Taiwan, Korea, Malaysia and Singapore!
Do you like lists like these? We will be posting more of Asian cosplayers in the near future! So stay tuned! Coming soon, interviews with some of the most popular cosplayers in Singapore!
1) ENAKORIN - JAPAN
One of the world's top cosplayers today and also Japan's Top Cosplayer. She is so popular that she commands a whopping US$91,933 (more than 10 million Yen) a day whenever she dons her costume and goes into character. The 25-year-old began cosplaying sometime in 2007. It was a friend who had suggested she cosplay after the anime characters from The Melancholy of Haruhi Suzumiya and Rozen Maiden.
She is a singer and a voice actress having lent voices to several anime characters over the years.
Ever since she started cosplaying, she has only gone on a hiatus just once for two years before making a return to cosplay numerous characters in 2015 while amassing a huge following on Twitter.
2) AZA MIYUKO - KOREA
Kang Yun Jin is a Korean cosplayer. Miyuko started with the Spiral Cats in 2011, departing the group in 2013. She first knew about cosplay from Korea Comic World and grew to love cosplay and now considers it as a full time career. She is currently a fashion design student who loves to use her creativity to draw, cut, color and sew her cosplays. She's had a history in cosplay for over 8 years, and she gained fame from her 'kuroneko' cosplay.
3) HANEAME_COS - TAIWAN
Originally from Taiwan, HaneAme, or as friends call her Hane, brings cosplay to Anime Matsuri! She is known for her modeling but her elegantly sexy and beautifully bold style of cosplaying grabs fans attention all around the world. Everything she creates, from photos to videos to cosplays, are seen as masterful and effortless. However, she is always putting her all in everything she creates and has landed guest stardom at conventions in Vietnam, China, Malaysia, and Australia!
Her most recent cosplay ventures include characters from animes like Demon Slayer, Fate/Grand Order, and Rising of the Shield Hero. More can be found on her various websites and Patron. What she will be cosplaying at Anime Matsuri is always exciting so come check her out! She can be found with fellow cosplayer at this year's Waifu Panel.
4) XIAOYUKIKO - SINGAPORE
Known for her amazing Rem cosplays, Yukiko is a Chinese Cosplayer based in Singapore who rose to popularity in recent years. This 19-year-old who has started cosplaying in 2017, is now the top cosplayer in Singapore with a total of over 300,000 fans. Often seen surrounded by her fans and walls of photographers at conventions, adorable Yukiko is definitely a rising star in the cosplay community and on the global stage.
Yukiko has been featured in many events and projects such as the recent Creator Super Stream by Anime Festival Asia, and last year's Next Cosplayer Asia 2019. According to Lianhe Zaobao and Straits Times, Yukiko is still a student hence do not see cosplay as her future job yet.
In our recent interview with Yukiko, she mentioned her backstory and her personal life with us. We will be publishing an article about her and more Singapore cosplayers coming soon!
5) _HAKKENCOSER_ - MALAYSIA
Veteran Malaysian Cosplayer, Hakken 八犬, started cosplaying since year 2010 and has cosplayed a variety of characters like Oikawa Tooru from Haikyuu!, Kaname Kuran from Vampire Knight, Jumin Han from Mystic Messenger (game) and Undertaker from Kuroshitsuji.