Top Anime from 2018
The Best Binge-Watchable Anime from Last Year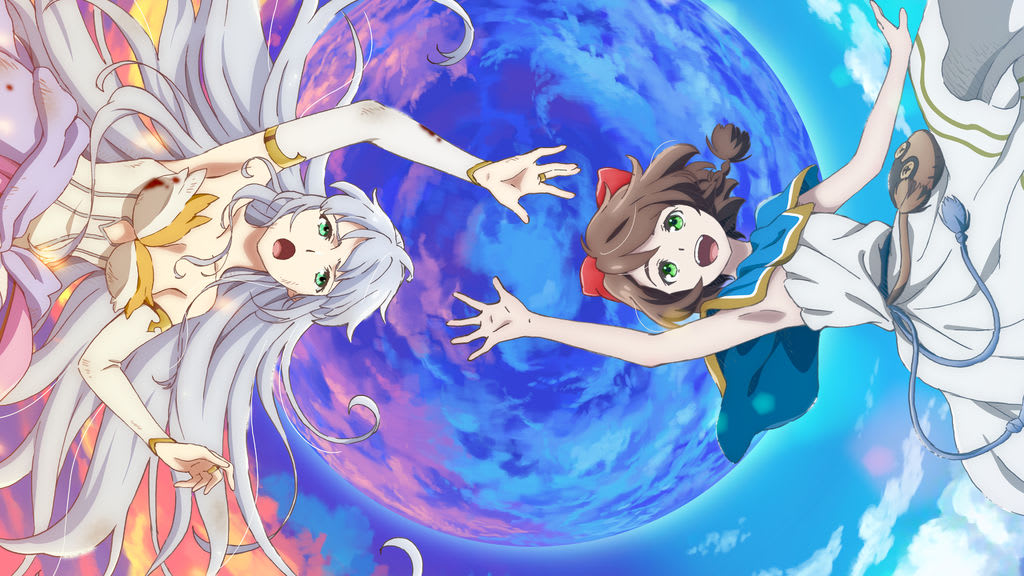 After finally getting a chance to reflect over the packed full television I watched in the past year, I found that 2018 gave me much more amazing anime to watch than any other year has so far. I cried, I laughed, and I cringed at the overuse of CGI that still hasn't been fully integrated yet (in my opinion). But overall, I couldn't get enough of what anime was dishing out this past year and I had a really hard time deciding on just ten to pick out for this list. Here we are! My top picks from 2018!
1. 'Sora Yori Mo Tooi Basho'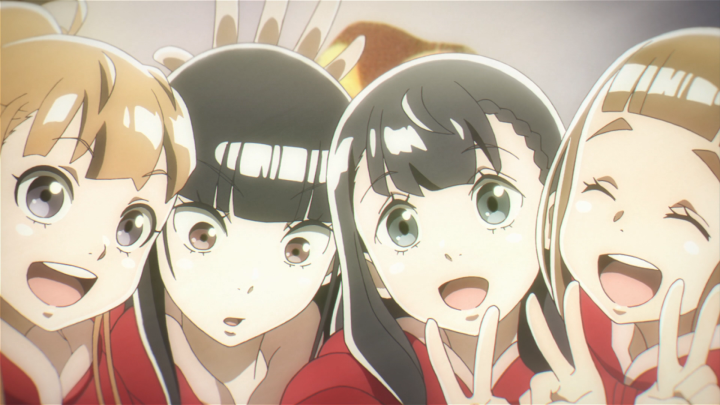 Mari Tamaki has always yearned to do something more with her youth. Fear and her nerves stop her from acting on those dreams until she meets Shirase Kobuchizawa, who is working hard to find her mother in Antarctica. Mari takes this chance and helps Shirase embark on the expedition of their lives along with two others who decide to join in on the adventure. This anime really inspired me to finally plan my trip to Japan. It's lighthearted, fun and extremely emotional. It's a perfect depiction of how friendships can form from four strangers over a shared sense of adventure. There is nothing better than starting your year off with a heartwarming anime about travel and friendship.
2. 'Violet Evergardern'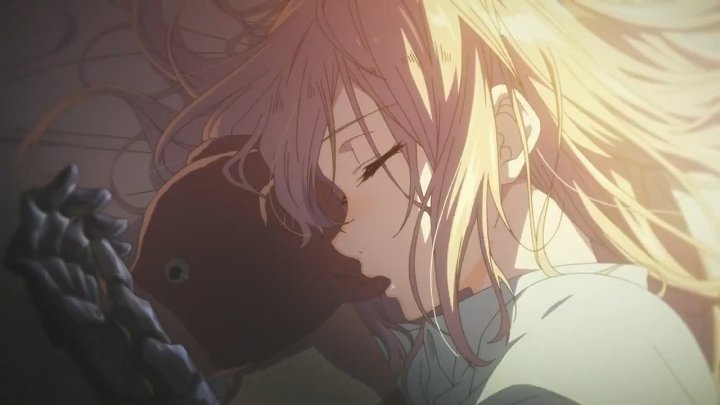 Violet Evergarden is nothing shorter than a masterpiece. Each episode was a journey through understanding human emotion and relationships that I kept a box of tissues close by at all times. After the war finally came to an end, Violet was left alone and with unresolved feelings from the person she held closest. She gets taken in by a friend and starts working at the postal service, tasked with helping others write letters to those they care about most. Through this, Violet learns about the weight of human connection through letters and finds herself through each interaction.
I wouldn't have expected to have such strong feelings about this anime, but I felt so connected to each character's experience and what they were feeling in each moment. I fully recommend watching this anime with a box of tissues nearby.
3. 'Yuru Camp'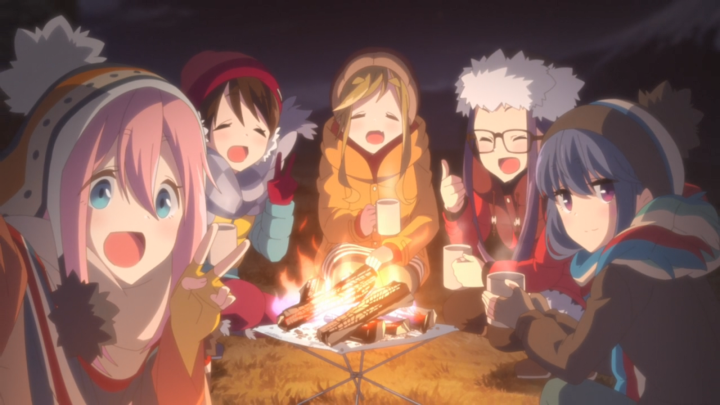 For most of the year, I had put this anime on hold on my watch list as I was uncertain of whether I would enjoy the show. Well I waited to long as this anime was so fun to watch and spurred me to buy equipment to go camping this upcoming summer. The anime centers around Rin Shima, whose ideal getaway is spending time by herself off camping at the base of Mt. Fuji. Her solo camping trips get interrupted once she has a chance encounter with Nadeshiko Kagamihara after she ends up alone after falling asleep partway to her destination. They spend the night together and Rin finds herself enjoying Nadeshiko's company and the company of other fellow campers as the show progresses.
Along with great characters, this show also provides stunning illustrations that pull you into the landscape of where they stay each camping trip. Definitely an anime where you feel inspired to adventure out with friends and get away from the city.
4. 'Irozuku Sekai no Ashita Kara'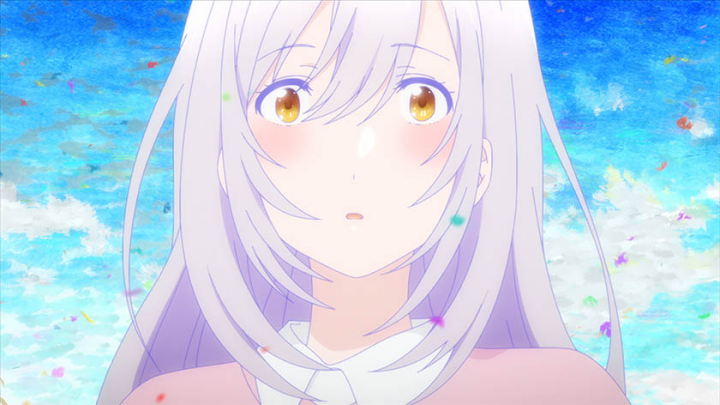 In a world filled with magic, Hitomi Tsukishiro is isolated and depressed due to the fact that she cannot see any color. She refuses to use any magic that she is blessed with and keeps distance between herself and others. It isn't until her grandmother, Kohaku, casts a spell on Hitomi where she is transported to the past to when her grandmother was in high school, making her the same age as Hitomi. Unknown of what she is supposed to learn from being back in the past, Hitomi discovers that artist, Yuito Aoi's drawings fill her world with the colors she has long forgotten.
An anime about self-discovery and relationships, Irozuku Sekai no Ashita Kara shows us that no matter how alone you feel, there are always people out there to help bring the color and magic back to your world. I highly recommend watching this anime in HD if possible because the illustrations were magical in itself.
5. 'Wotaku ni Koi wa Muzukashii'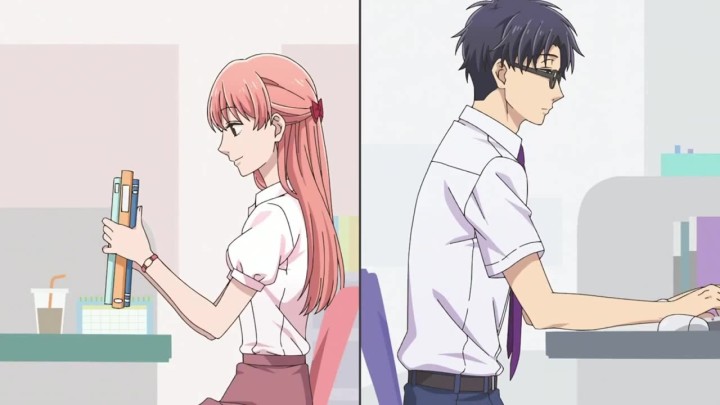 As the years go on, I find myself leaning more towards otaku status as a majority of the television and reading I do is centered on anime and manga. I've come to find that anime tends to address so many more topics and create so many different worlds than America television has ever been able to. So watching this anime I was very much able to relate to Narumi Momose, as she starts her new job while trying to keep her otaku status under wraps. Her coworker, Hirotaka Nifuji, happens to be an old classmate of her's and uncovers her secret right away. Luckily for her, Hirotaka is also an otaku along with Hanako and Tarou, coworkers who also happen to find out her secret. Thus begins the relationship between otakus in their workplace and a budding romance.
6. 'Lost Song'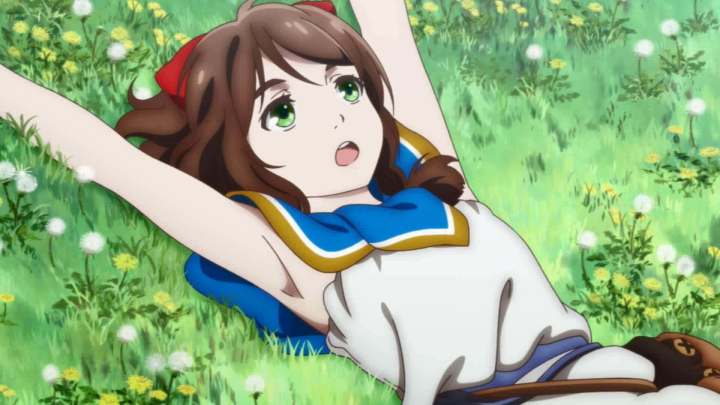 The first Netflix anime to make it to one of my lists, and I honestly was surprised at how much I enjoyed it. There were times where I found myself not being able to follow what was going on, but by the end I can say that I still fully enjoyed this anime.
The story follows two young women who share a common power, the power of song. With their songs they are able to heal wounds, create the elements and fill those who listen with joy. Rin, a young energetic girl who lives in a village far away from the castle, spends her days keeping her power secret. Finis on the other hand spends her days locked in solitude in the royal palace where her power is used by the prince to aid him in the war. With their shared power of song, their destinies begin to intertwine the closer they find themselves to each other.
7. 'Asobi Asobase'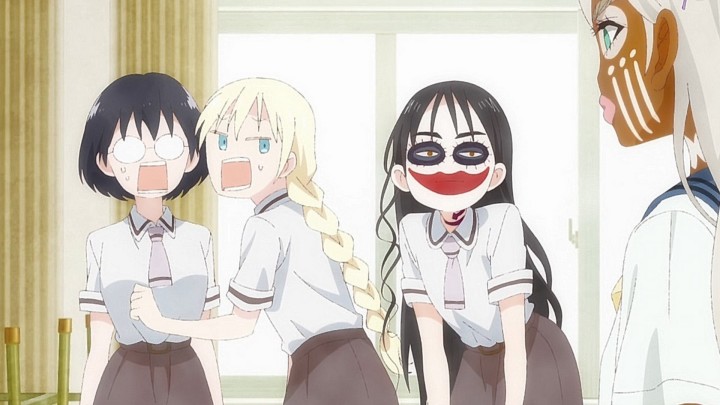 Probably one of my most favorite anime of all time as I'm a total sucker for nonsense comedy anime that can cause me to cry from laughing so hard. Comprised of short mini episodes within each 25-minute main episode, we get to watch the antics of three high school girls who become friends through the strangest interactions. Hanako is super smart but very dense when it comes to common knowledge. Olivia looks American and pretends to not know Japanese when in reality she was born and raised in Japan. Kasumi seems the most normal but becomes another person when playing games after years of being teased by her sister for not being good enough at them. Put these girls together and you get endless amounts of laughter from their day to day lives.
8. 'Seishun Buta Yarou wa Bunny Girl Senpai no Yume wo Minai'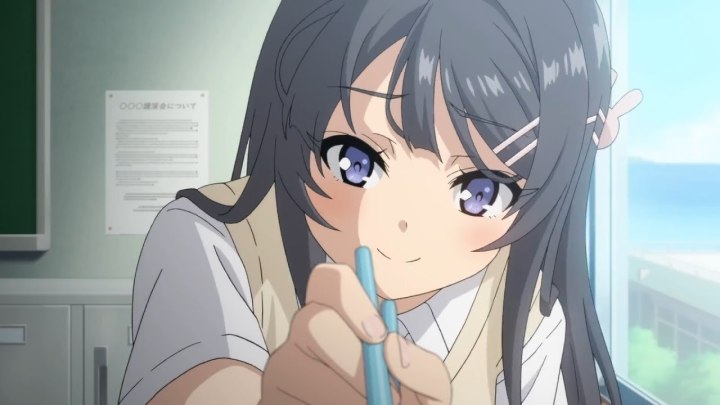 Puberty is rough. Everyone experiences it and has a difficulties adjusting to the changes as they head towards adulthood. This anime gives us a new look at the struggles of being a teen with "Puberty Syndrome," abnormal experiences caused by the instability of adolescence.
Sakuta Azusagawa meets Mai Sakurajima walking around the library in a bunny costume but finds it strange that he seems to be the only one who can see her. He finds that Mai has been struggling for awhile now as no one seems to be able to see her anymore except her classmates. Having experienced something similar to this with his younger sister, Sakuta decides to help Mai out and while helping her, he also finds other girls experiencing the same issues. Sakuta finds that all of these girls seem to be experiencing Puberty Syndrome and is determined to find out what is causing this phenomenon.
One of the best anime to come from the past year, this is one I highly recommend watching as the story not only sucks you in but so do the characters.
9. 'Tensei Shitara Slime Datta Ken'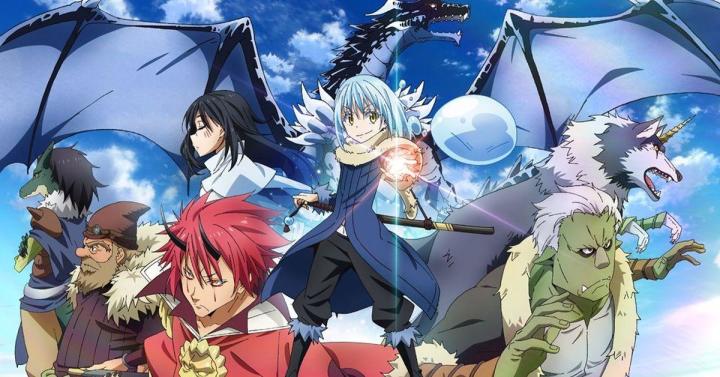 Isekai: A subgenre of Japanese fantasy light novels, manga, anime, and video games where a normal person gets transported to, reborn, or trapped in a parallel universe. The isekai sub-genre has taken over the anime market and has really lived up to what the genre consists of. It has become one of my favorite genres of anime to watch and has brought us many gems throughout the years. Just as I thought that the genre was beginning to get overused, this anime premiered and I fell in love with the genre all over again. Tensei Shitara Slime Datta Ken, gives us everything that we could ever want in a fantasy anime.
Satoru Mikami dies in an unfortunate turn of events and is reborn to a new fantasy world as Rimuru Tempest, a small blue slime who has a variety of powers. In his new found life as a slime, Rimuru finds himself making friends with unlikely figures and discovering what the fantasy world has to offer.
10. 'Zombieland Saga'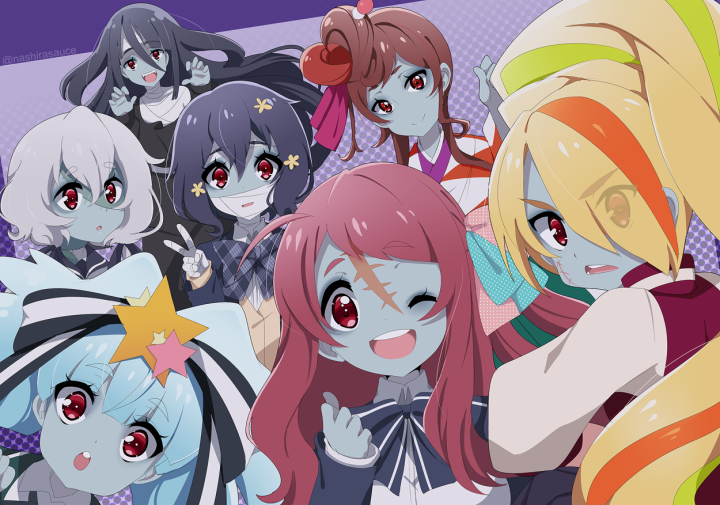 If you can get past the bad CGI dance scenes, then you have found your new favorite idol anime. The songs are catchy and the characters are so fun to watch. This is another anime that takes a popular genre of anime and turns it on it's head.
Sakura Minamoto dreams of being an idol like her favorite girl band. As she is heading off to her audition she is hit by a truck, dying from the impact. Next thing she knows she is waking up in an abandoned mansion surrounded by zombie girls, with one of them being herself. Ten hears had already past for Sakura since she had died and much longer for some of the other girls in the group. They find out that Kotaro Tatsumi, a very energetic and concerned man of the Saga Prefecture, has somehow resurrected them in order to save the city. Sakura finally gets her dream of being in all girl idol group but now that they are all dead and from different times, that it will take some hard work to get them to become the idol group to save Saga.
2018 was a great year for anime and I can't wait to see what this year will bring us! I recommend watching all of these in no particular order. They are all fantastic and all deserve to be binge-watched.