TOP 5 WEBSITES TO WATCH FREE MOVIES ONLINE
5 TOP FREE WEBSITES FOR ONLINE MOVIES WATCHING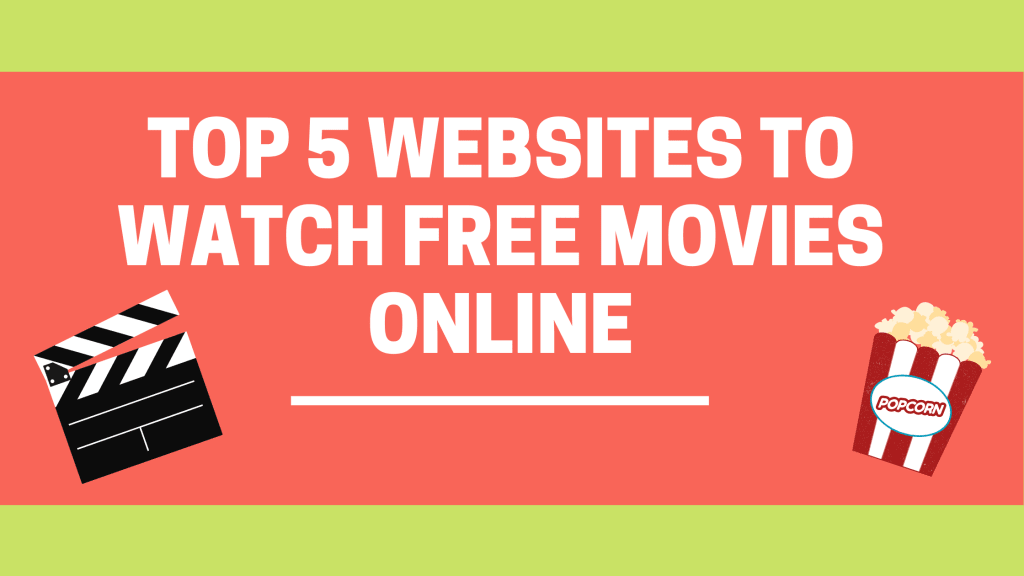 During COVID-19, Watching movies at home will let you increase comfort while you also maximize entertainment. Streaming makes watching movies at home easier than ever, But what if you could stream free movies online? We know a few sites where you can easily access free movies online right now, from your computer or laptop or even mobile, etc. So, what are you waiting for? See the list below.
Check out the list below to see the top 5 best sites for watching movies online for free.
So, Let's start
It contains comedies, thrillers and more mainstream movies. Popcornflix is the perfect free streaming website. It gives you access to lots of movies and TV shows to choose from in exchange for playing ads.
But this site contains ads, so it may not be liked by you.
Popcornflix can be accessed through the web portal, but you can also download an app on Apple TV, Google Play, Amazon or Xbox to watch on your TV screen.
Website Link- https://www.popcornflix.com/
2. Kanopy
If you particularly love artistic or classical films, Kanopy is the best website for your free movie streaming purposes. Kanopy does its best to get high-quality and critically acclaimed movies into people's living rooms, and all at no cost.
To use Kanopy, your local library needs to be connected to it. With a library card or your college email login, you can access Kanopy's catalog at any time and anywhere.
Website Link- https://www.kanopy.com/
3. Vimeo
Vimeo is an online platform like YouTube, that allows users to upload their own movies and clips to share in HD quality. You have to pay to watch some movies on the site, but many of them are free, particularly short films.
Vimeo has as a website and also iOS and Android app. You can also Download them.
You can watch videos and movies here- https://vimeo.com/watch. Also if want to make your own videos you can join vimeo using this link- https://vimeo.com/
Website Link- https://vimeo.com/
4. IMDb TV
IMDb TV allows you to watch critically acclaimed films free from the comfort of your home. This one also supports ads, but if you have Amazon Prime, you can watch movies free through Prime on IMDb TV without ads.
To watch movies, you need an IMDb or an Amazon account, and you can watch your content. IMDb TV isn't the easiest to navigate or search through, but their "Top Rated" category allows you to find movies, so you have a better chance of enjoying movies.
Warning: IMDb TV is only available to customers in the U.S. at this time.
Website Link- https://www.imdb.com/tv/
5. YouTube
YouTube has its feature for buying full length movies. YouTube actually offers many movies for free, in addition to ones available for rent or purchase — you just have to watch ads with them.
YouTube also gives free movies that are uploaded by common people.
Another way to see what free movies are available, just go to the Movies & Shows channel, available from the YouTube homepage, and click "View All" next to the "Free to watch" category.
YouTube- https://youtube.com/
Nowadays, Streaming has made movie-watching much more fun, even more when it's completely free. But, there are tons of free online movie streaming sites, and all you have to do is sign up for a free account.
And people, I'm not sponsoring any site but rather it's just for you guys to watch movies online for free.
So, that's all for this. If you liked, do like it and share it with your friends, also support me by giving a Tip.
Thank You & Have a Great Day!