Top 5 Saddest Anime
Need a good cry? Pick one of these anime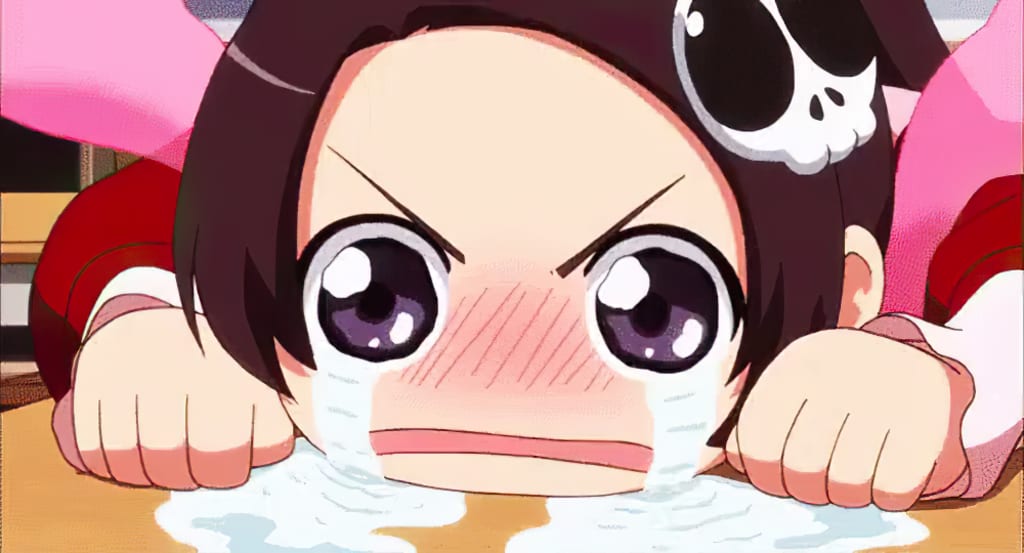 Sometimes we need a good cry and what better than an anime to get the tears going. This is the top 5 saddest anime, ranked from sad to saddest. If you need a good cry please continue reading.
As always, I only recommend anime I have seen and love recommendations in the comments.
*WARNING* I sobbed at every one of these, so seriously, if you do not want to cry don't watch!!
5. A Silent Voice
Storyline: The story revolves around Shôko Nishimiya, a grade school student who has impaired hearing. She transfers into a new school, where she is bullied by her classmates, especially Shôya Ishida. It gets to the point where she transfers to another school and as a result, Shôya is ostracized and bullied himself, with no friends to speak to and no plans for the future. Years later, he epicly sets himself on a path to redemption.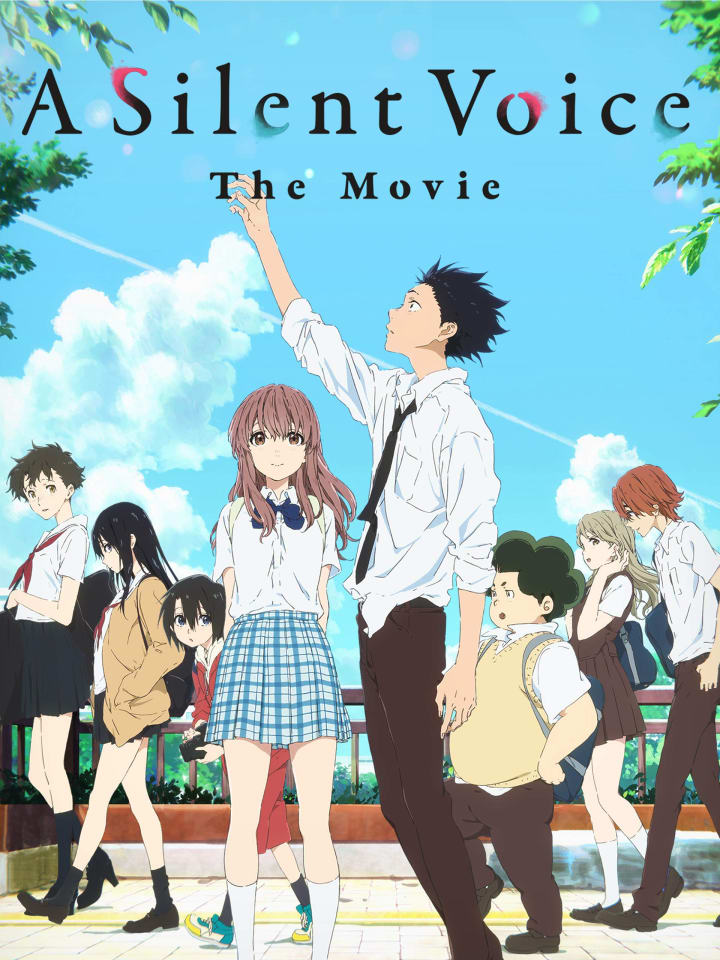 Info: 2h 10m Movie
Genre: Drama
My Review: Oh my goodness... This movie pulled on my heartstrings hardcore. I will add a warning, If you cannot handle watching bullying I would not watch this. One of the reasons this movie hits me hard is because it is so realistic to the everyday life of a middle schooler and high schooler. Unfortunately, individuals with disabilities are more likely to be picked on and this story gives a second chance to the bully to make things right. The depth of the characters and the growth in the friendships is so endearing. Shôko Nishimiya is the sweetest girl and her ability to only see the good in people is inspiring. Even after being bullied for her disability, she choices to give people a second chance, and creates a life she wants to live. Shôya Ishida struggles with mental illness. I could completely relate to him and his viewpoint of people. He learns how to see people again and build relationships, as well as repair the relationship with Shôko Nishimiya. No spoilers but I highly recommend watching when you need a good cry. The art, storyline, and characters will grip your attention within the first minute and keep your eyes locked on the screen till the last second.
4. Grave of the Fireflies
Storyline: The story of Seita and Setsuko, two young Japanese siblings, living in the declining days of World War II. When an American firebombing separates the two children from their parents, the two siblings must rely completely on one another while they struggle to fight for their survival.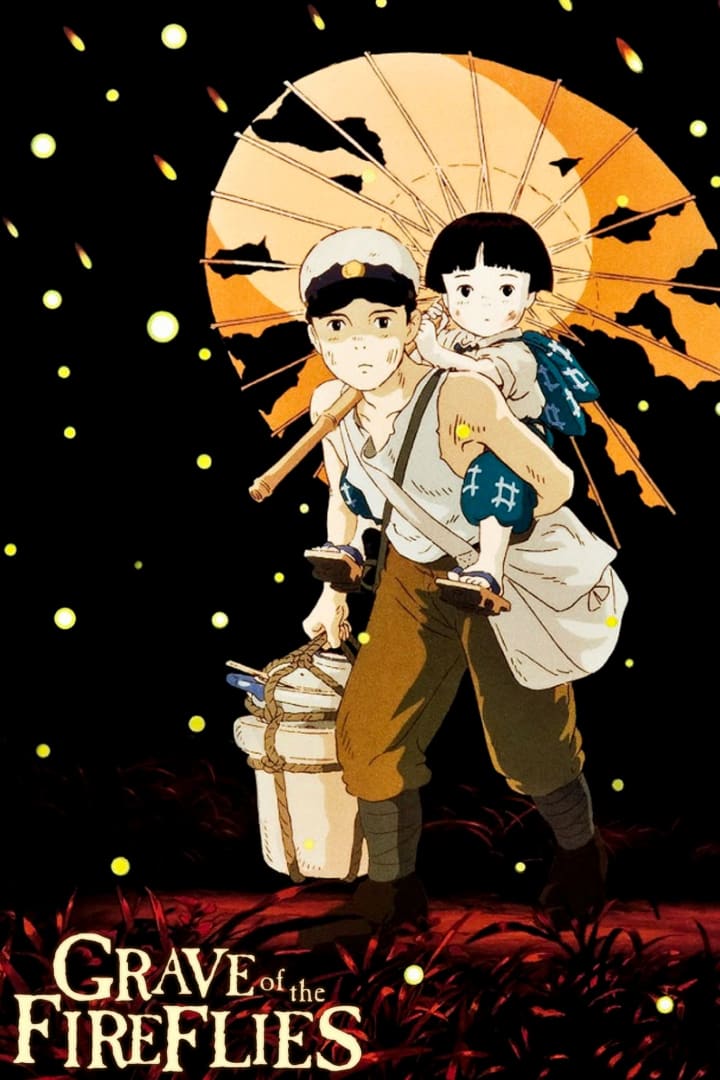 Info: 1h 29m Movie
Genre: Drama, War
My Review: I am going to be completely honest, I only saw this movie once and I sobbed so hard that it traumatized me from watching it again. It is a Studio Ghibli masterpiece!! An endearing story of siblings keeping each other alive through the battle of World War II, which is happening all around them. I later found out this is based on a true story!! Highly recommend reading - The true story behind 'Grave of the Fireflies' and hearing about what happens. This was such a beautiful story and hit deep. It also brought me a lot of joy to hear that this story was able to be told on the big screen by survivors of World War II. Be prepared with a box of tissues and enjoy the emotional rollercoaster of this masterpiece.
3. Clannad
Storyline: A high school student who cares little about school or others meets a lonely girl who had to repeat a year while all her friends finished high school. He decides to hang out with her and soon meets more friendly students.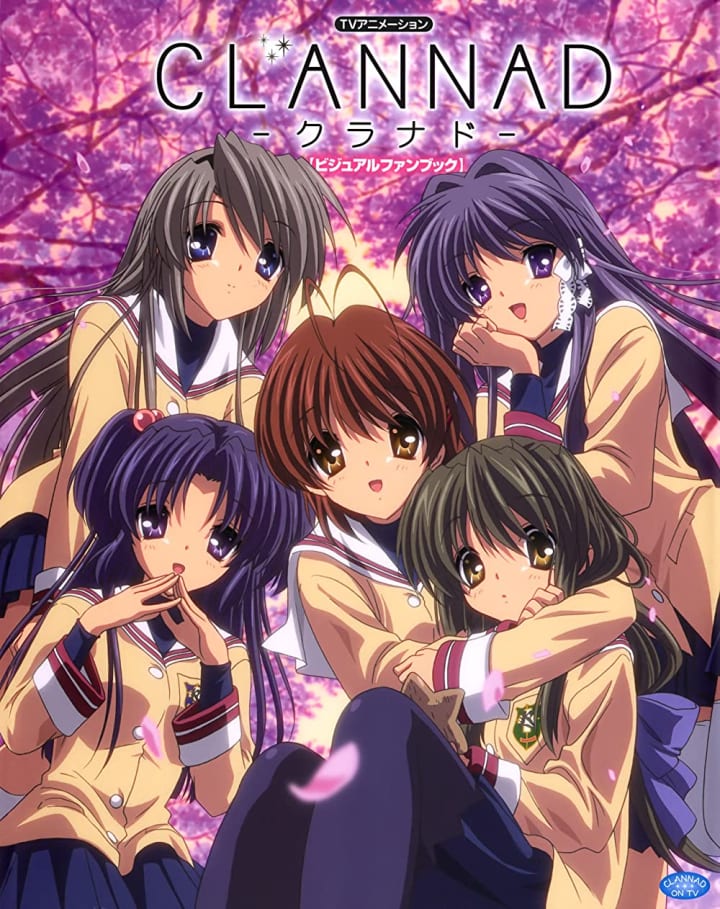 Info: 24 Episodes
Genre: Drama, Comedy
My Review: This show will pull at every heartstring you have. The characters will hook you in almost instantly, The storyline does need a minute to pick up but once you give it a chance you will be completely hooked. Again I think one of the largest reasons this anime hit so hard was the fact of its life. Raw, and real life. Life isn't perfect and it is more often than not messy. Clannad captures the reality and struggles of life, through beautiful art and storytelling. Clannad has had a weird emotional impact, one that I can't explain. All that I can say is that it was a beautiful, emotional experience. It wasn't simply another good anime, it was in a league of its own. This is a show you have to watch to experience what I am explaining, and when you do watch it you will understand how incredible it is.
2. Tokyo Magnitude 8.0
Storyline: An apocalyptic look at the possibility of an earthquake of magnitude 7 or greater striking the Tokyo area. Mirai is a middle school freshman girl who goes to Tokyo's artificial Odaiba Island for a robot exhibition with her brother Yutaka at the start of summer vacation. A powerful tremor emanates from an ocean trench, the famed Tokyo Tower and Rainbow Bridge crumble and fall, and the landscape of Tokyo changes in an instant. With the help of a motorcycle delivery woman named Mari who they meet on Odaiba, Mirai and Yutaka strive to head back to their Setagaya home in western Tokyo.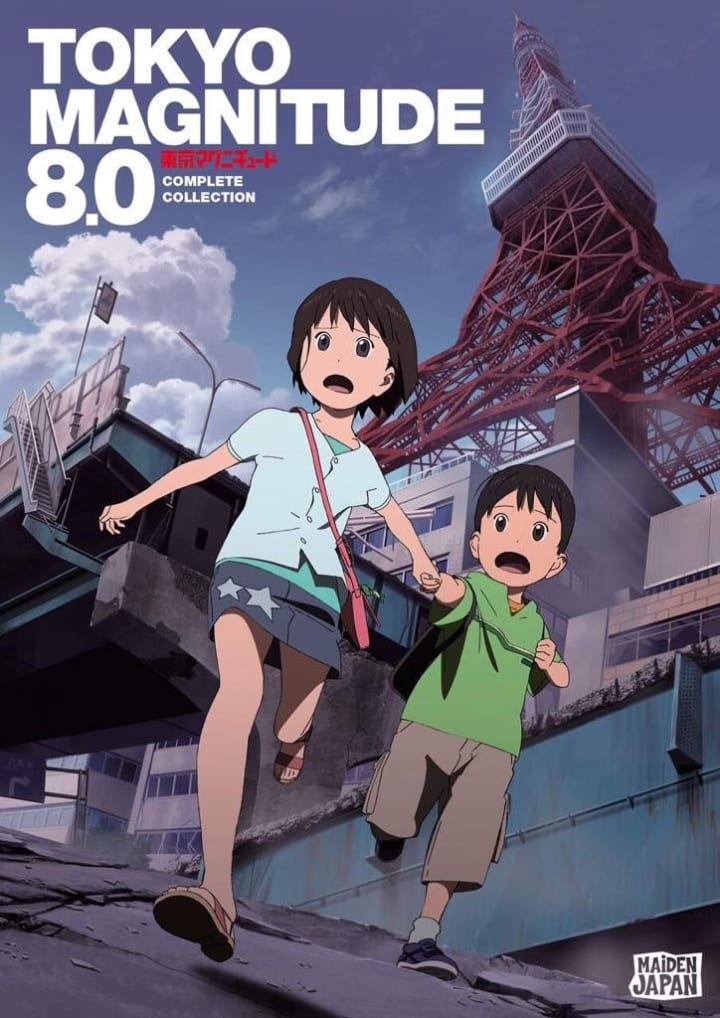 Info: 12 Episodes
Genre: Drama
My Review: I started watching this show at 11 pm and didn't stop until 3 am. The fact that this is another anime based on true events brings such a raw reality to the show. The art style isn't the most exciting, but the story writing is top-tier quality. I am going to try and write this out without spoilers, but the storyline is following a young girl and her younger brother, on a journey to find their parents after the earthquake. The aftermath of an earthquake is a huge obstacle, as well as people trying to tell them what to do. If you have siblings (like myself) it gets you thinking about what would happen in the case of a natural disaster. In the last episode, there is a plot twist that left me with chills. I sobbed uncontrollably after this show ended. This was very close to being number 1 on the list but I think you will agree the number 1 slot earned it. If you need a tear-jerking, thrilling, and reality-grounding anime watch this as soon as possible.
1. Clannad: After Story
Storyline: A sequel to the recently wrapped anime based on the Key Clannad franchise. After Story is a path that opens in the original visual novel after all the other paths have been opened. Life continues for Tomoya. A few months have passed since he confessed his love to Nagisa. Now entering the second semester, he continues to meet a variety of different people, expanding his world in the process. As well, Tomoya and Nagisa's relationship begins to enter a level of intimacy unlike before. Through his relationship with Nagisa, and his various encounters, Tomoya begins to understand the meaning and importance of family. Unfortunately, as Tomoya and Nagisa begin their own family together, they are faced with many hardships and challenges along the way. The sequel to the first anime, Clannad. After confessing his love for Nagisa Furukawa, life for Tomoya goes on. As he continues to meet and help more people with their family problems, Tomoya's relationship with Nagisa grows to a greater level than ever before. Through his various encounters and the start of his new family with Nagisa, Tomoya will finally begin to understand the value of the most precious thing that we have in this world; the value of having a family.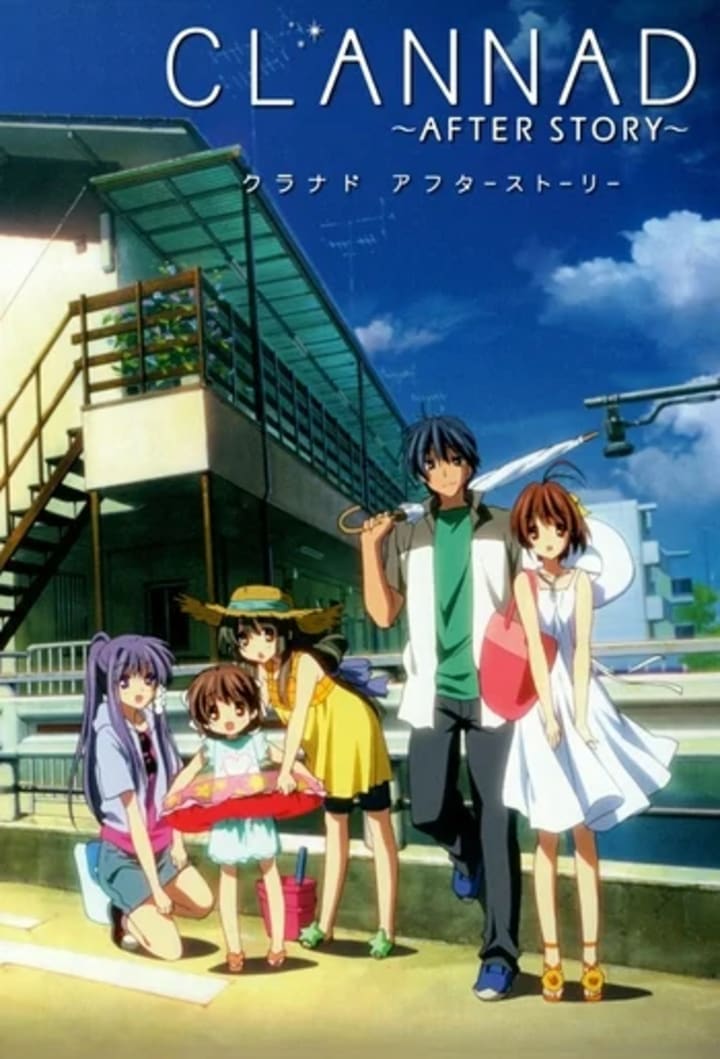 Info: 25 Episodes
Genre: Drama
My Review: Who in the actual heck wrote this story!! I could not believe, and still don't believe how emotional this show made me. Now in Clannad, the story got you hooked on the characters and their life journeys. In Clannad: after story, you just want to crawl into a hole from what happens. The story goes from sad, to depressing, to what is life. Of course, you will be completely hooked and want to know how the story also ends but my gosh it is a journey to get to that ending. I watched this anime extremely slowly because my emotions could only take an episode or 2 at a time. If you watched Clannad you have to watch the after story but don't say I didn't warn you. There is a bit of confusion throughout the story from a little robot that you don't get until the end. Once that part is explained you will have snot all over your face and a stream of tears that could make you drown. This show will change you as a person and your perspective on the world, what happens in your life, and the people you form relationships with. A lesson I learned from this show is to take no moment for granted. Treasure every second and make memories every day.
Honorable Mentions
AnoHana: The Flower We Saw That Day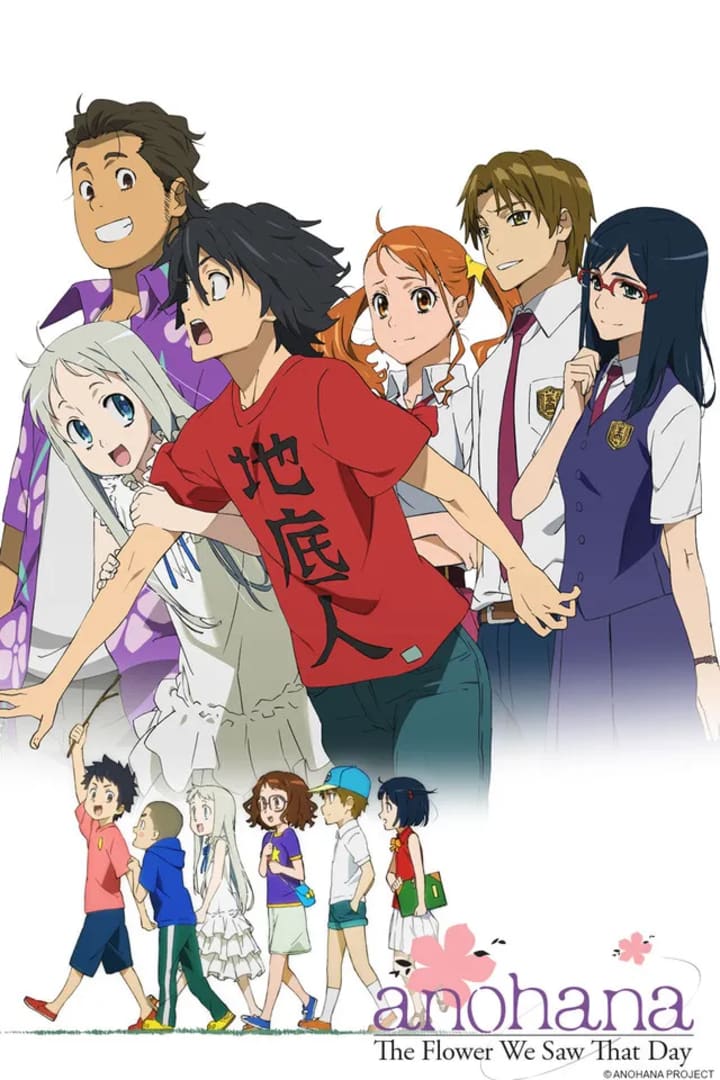 Info: 11 Episodes
Genre: Adventure, Drama
Storyline: Five childhood companions reunite when the ghost of their dead friends appears, and demands they grant her final wish.
5 Centimeters per second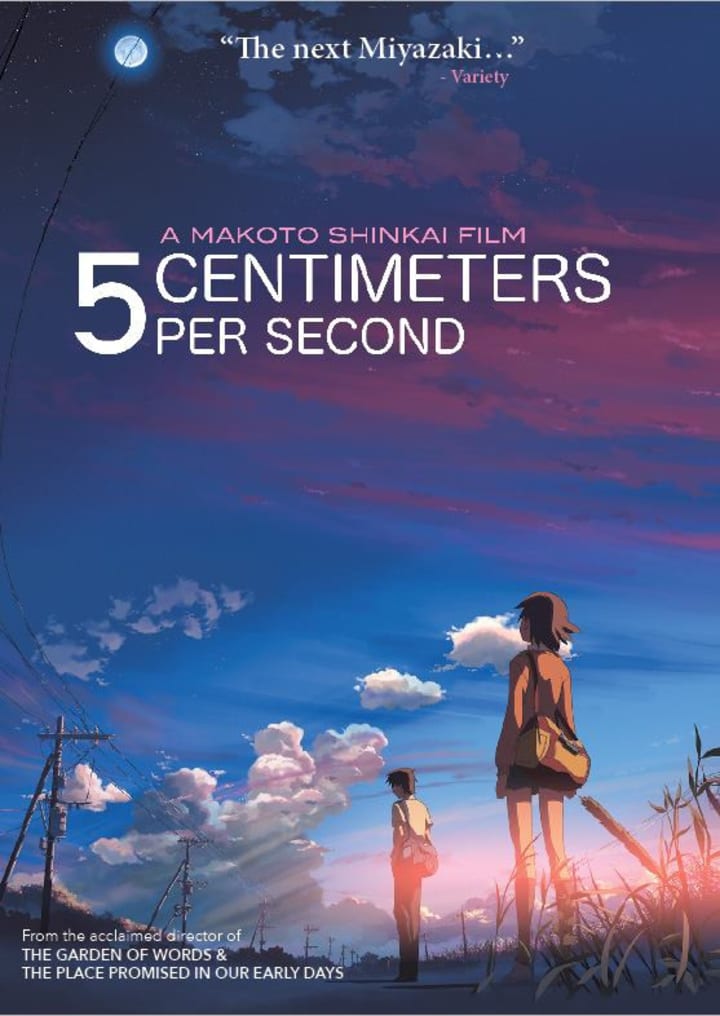 Info: 3 Episodes
Genre: Family, Drama
Storyline: Told in three interconnected segments, we follow a young man named Takaki through his life as cruel winters, cold technology, and finally, adult obligations and responsibility converge to test the delicate petals of love.
Beyond the Boundary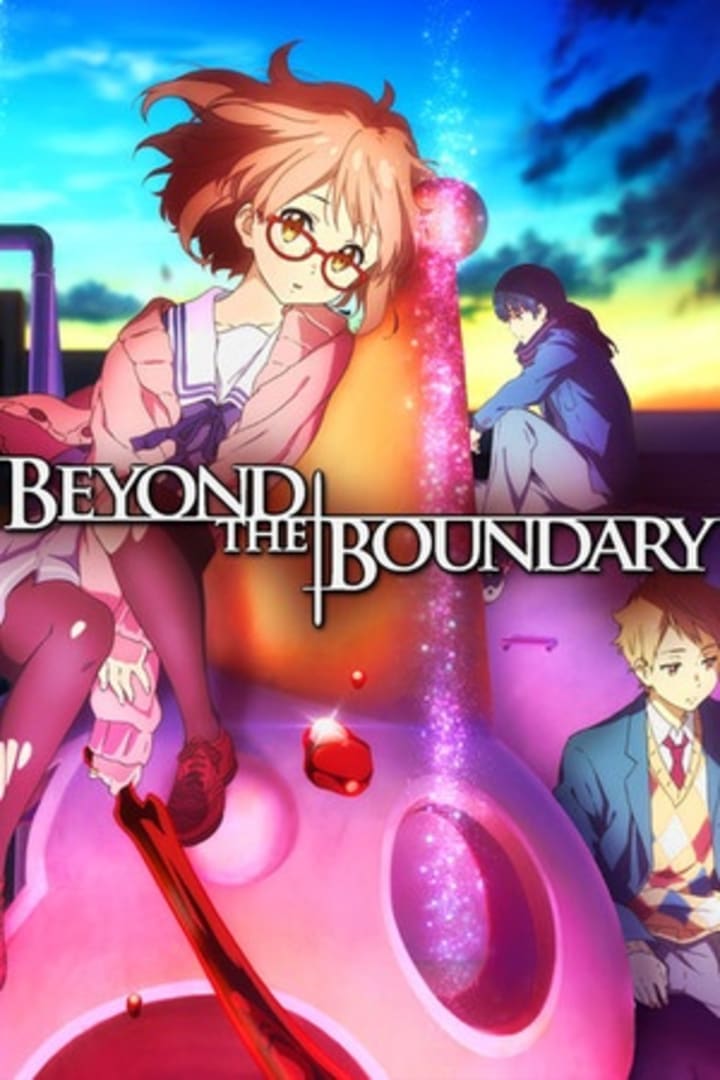 Info: 12 Episodes
Genre: Action, Comedy
Storyline: The dark fantasy follows a high school sophomore named Akihito Kanbara. Although the boy appears human, he is half Youmu and invulnerable to wounds because he can heal quickly. One day, Akihito meets freshman Mirai Kuriyama when it seems she is about to jump from the school rooftop. Mirai is isolated because of her ability to manipulate blood, which is considered heresy among members of the spirit world. Disturbing events begin to unfold after Akihito saves Mirai.
I hope this list helped get out those tears you have been holding back. I would also like to add crying is very healthy for you, We are designed to cry. Crying is our body expressing an emotion we cannot put words to. If it's extreme happiness or sadness its purpose is expressing yourself. Don't allow anyone to tell you crying makes you weak or overly emotional, Usually, those people need a good cry themselves. I can only speak for myself, but watching a sad anime and crying out my life frustrations helps me reset myself. I can let out frustrations in a healthy way and the next morning I am always ready for the day.
So go get your favorite ice cream, a fluffy blanket, and tissues and pick one of these anime to let out a good cry.
What anime would you have added to the list? Comment below
review
About the author
Reader insights
Outstanding
Excellent work. Looking forward to reading more!
Top insights
Expert insights and opinions

Arguments were carefully researched and presented

Heartfelt and relatable

The story invoked strong personal emotions
Add your insights