Romantic anime series are nothing new, however, there can be tons of anime series in this genre. There are many series that can be pretty mainstream in this area and some that are quite underrated. With loads of choices to choose from, here are some of the top five that deserve a bit of your attention. Let's dig into the top five.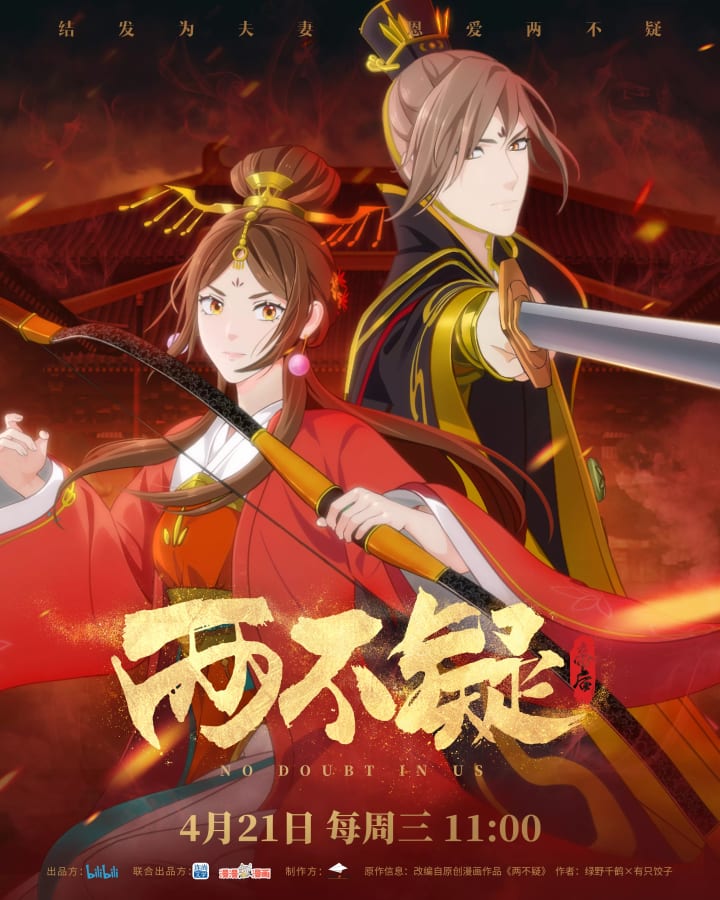 1. No Doubt In Us
As the title suggests, there should be doubt in a relationship right? Especially in a relationship that is from the royal family, everything must go according to the best interest of the crown and the people. No Doubt In Us is a Chinese animation about a young royal couple, the Emperor and Empress that may not always see eye to eye. Through magic, both of them can switch bodies and must work together not only to restore themselves to normal but also to lead a nation. Their unique marital circumstances not only make this animation hilarious but also bittersweet as they both grow to accept each other and learn to work as a team. Where to stream it? Netflix and Viki.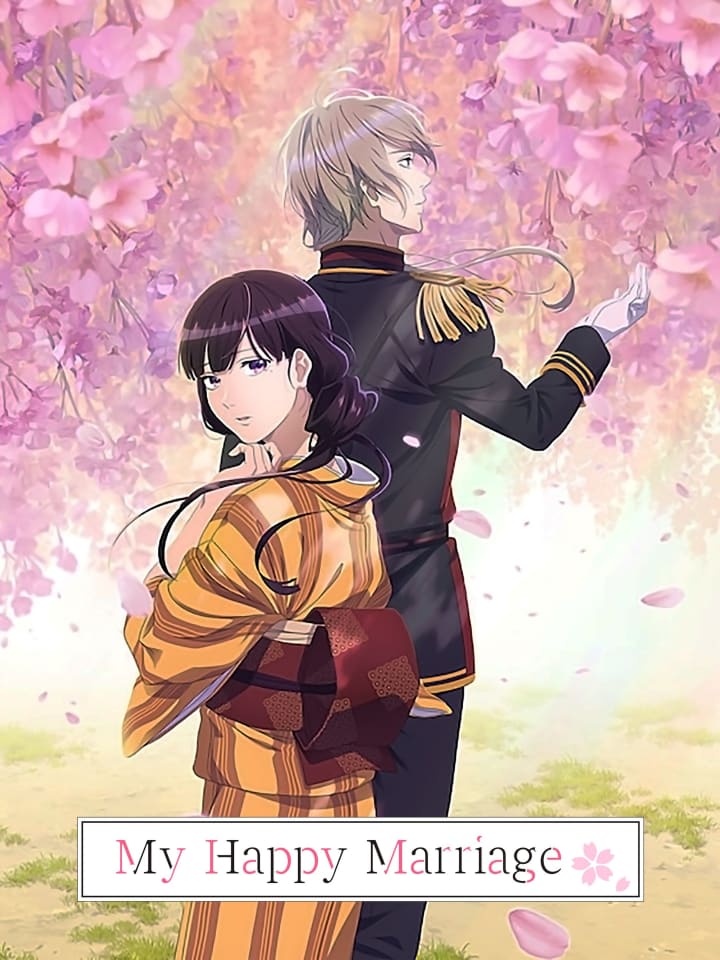 2. My Happy Marriage
Looking for a historical romance? My Happy Marriage is one of the newest animations that has been released this year 2023. The story centers around a young woman who hails from an aristocratic family but is not treated as their equal, but rather as a lowly maid. Miyo may be treated like a lowly maid, but she comes from a strong family background and is bound to be married off to a fearsome commander who scares off any young lady who has been proposed to as his future wife. This historical drama weaves fantasy, drama, romance, and a bit of emotional healing through its captivating tale. You can stream this romantic gem through Netflix or Crunchyroll.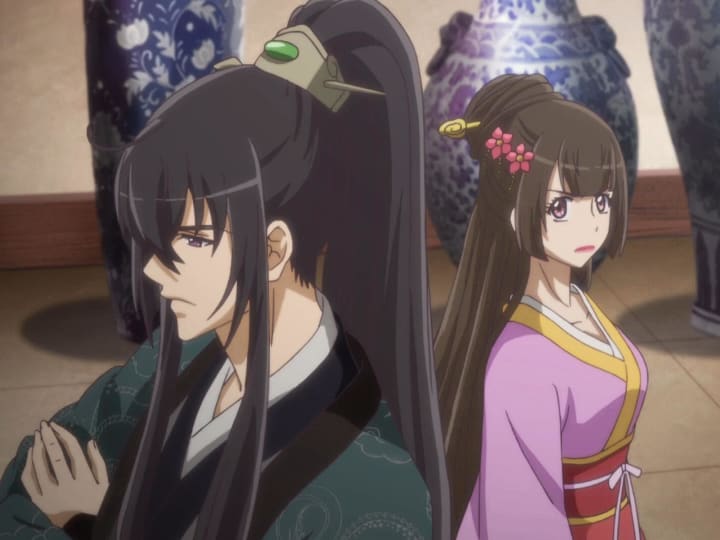 3. Psychic Princess
Qian Yunxi is a young lady that has been born with special abilities and is quickly sent off at the tender age of eight to live in the mountains. She is raised in the mountains far from her family and does not receive the same treatment as her younger sister. This massive difference in familial love leads to her being engaged to the enemy prince, Ye Youming. Qian Yunxi is married off as soon as possible to him and to her luck he has no interest in her whatsoever. This leads to being abandoned at a haunted house that resides in the palace but little does the prince know that his wife is a psychic. This unravels a mystery and also an adventure for the newlywed couple. Crunchyroll and Prime Video are currently streaming this romantic comedy that will surely have you laughing.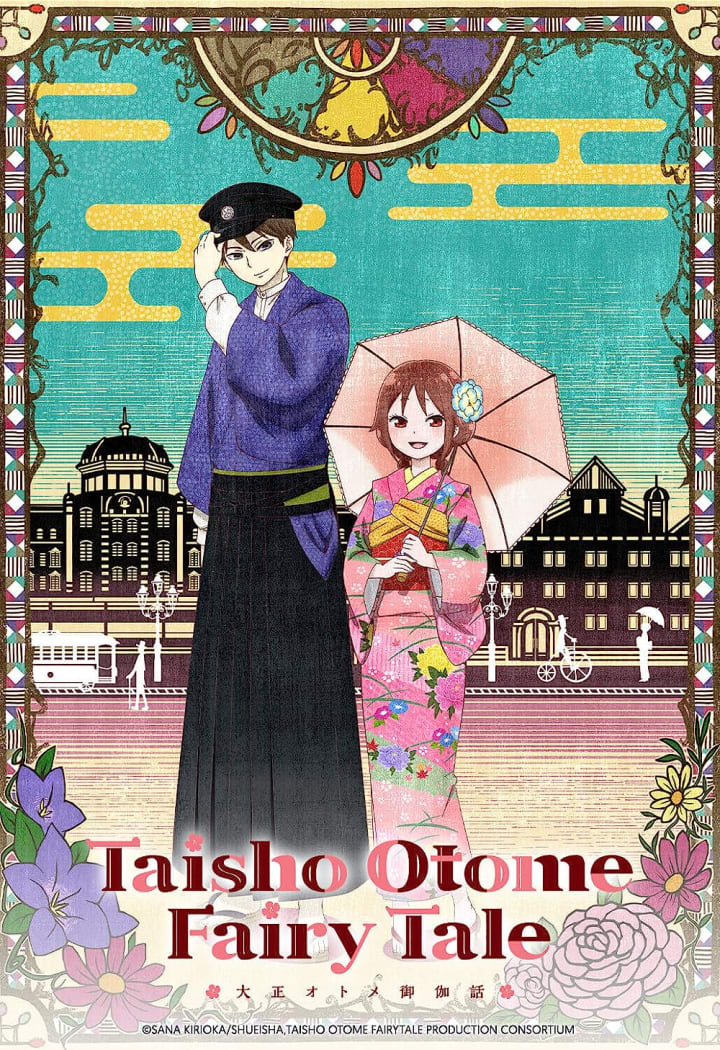 4. Taisho Otome Fairy Tale
Taisho Otomo Fairy Tale is a sweet love story between Shima Tamahiko and Tachibana Yuzuki. Their love story takes place in Japan around the early 1920s and touches on some historical events taking place during that time period. Tamahiko is the second-oldest son of an aristocratic family but becomes disabled after a car accident. This event causes his noble status to be tarnished, as per his father's point of view. To make matters worse, his mother dies in the accident which causes great trauma for him. His father sends Tamahiko to live in a faraway rural town where he is expected to live for the rest of his life. His life changes when his father engages him with Tachibana, a young optimistic girl. She is bound to make her engagement work with her new beloved no matter how pessimist he may be. Funimation and Crunchyroll are two streaming services where you are able to watch this romantic gem.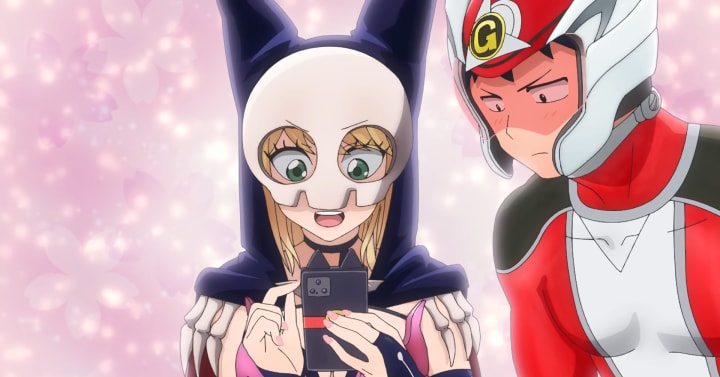 5. Love After World Domination
Alright, Love After World Domination is not your typical romance anime but it is hilarious If you want some Power Ranger nostalgia, you may enjoy this anime because it closely resembles the show. Fudo is the red leader of the Gelato 5 organization and Desumi is the Death Queen of the evil organization Gekko. Love strikes the two love birds when they encounter each other out on the battlefield. Knowing very well that their love is forbidden, they decide to begin a romantic relationship while attempting to fool their teammates. Will this romance last between a hero and an antihero? You can stream this humorous series on Crunchyroll.
There it is, the top five romance animes that deserve your time and attention. Perhaps one of these will become your new favorite anime. Give it a go!
Reader insights
Be the first to share your insights about this piece.
Add your insights