Top 5 Romance K-Dramas on Netflix
My Top 5 Korean Romance Dramas on Netflix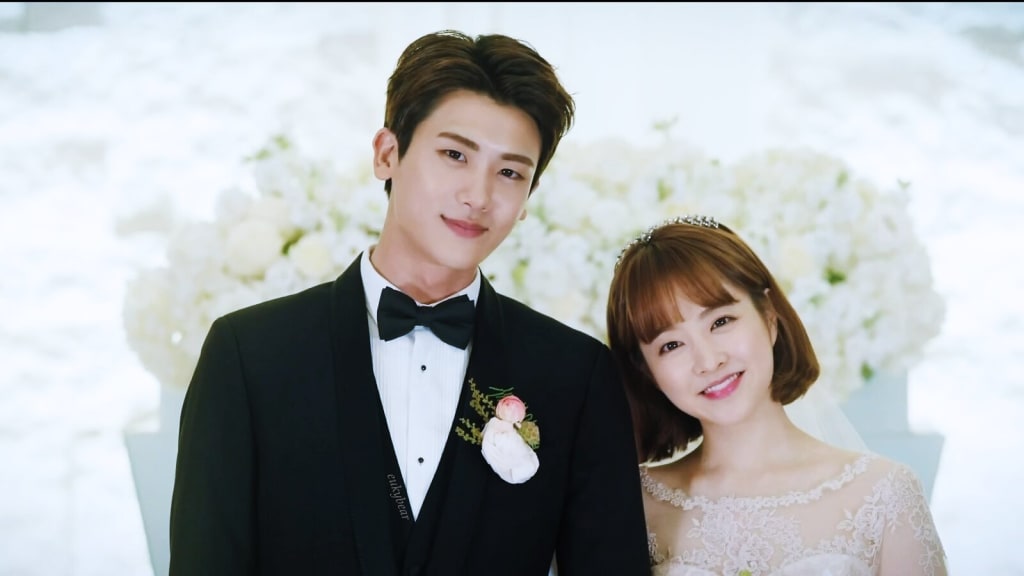 Strong Girl Bong-Soon
1. Boys Over Flowers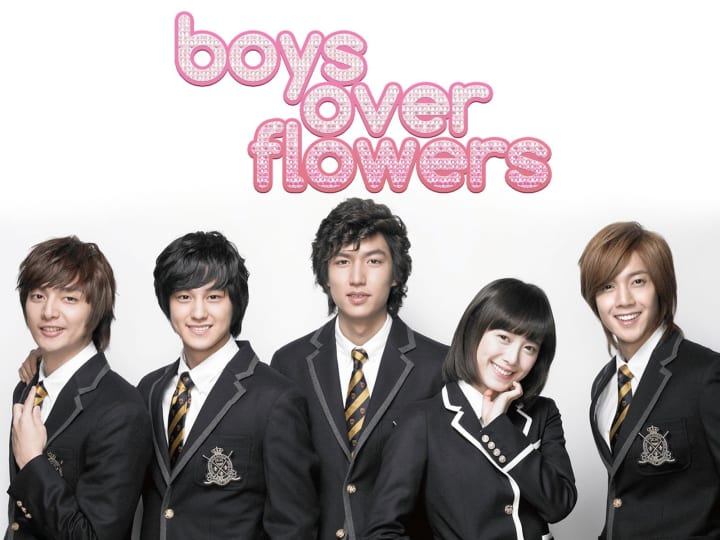 Boys Over Flowers caught my attention early in my K-Drama watching days. I loved the concept of a poor girl going to a fancy school and being caught up in 'rich boy drama'. It delved into more plot points than I thought, such as love triangles, social stigma, overcoming boundaries and parental expectation. I found myself incredibly invested in the characters and loved all 25 episodes! Definitely a bingeable show!
"Opportunities in life only happen once. It's like when you go to the store and see something but you don't take it, maybe when you come back you won't find it."
2. She Was Pretty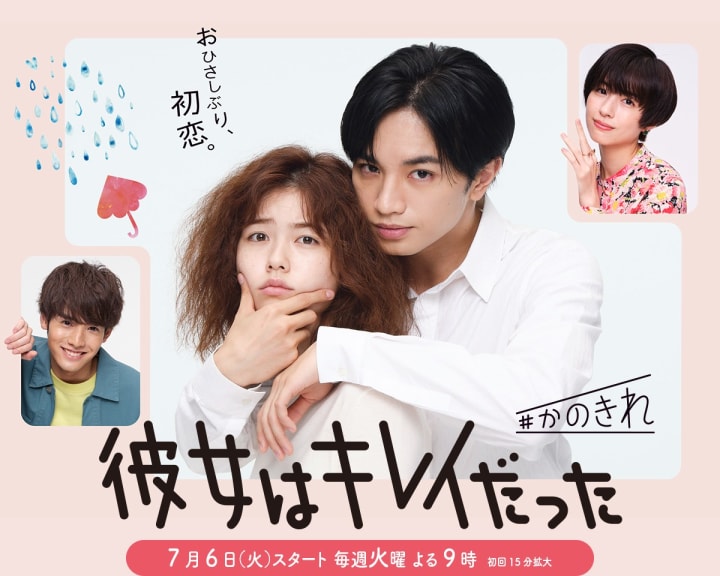 A cute Korean romance! It follows two childhood friends who reunite years later with roles reversed. Sung-Joon was once an awkward fat boy while Hye-Jin was popular and pretty. Sung-Joon leaves for America one day and when he returns years later he is handsome while Hye-Jin is no longer pretty. The drama unfolds throughout the season with Hye-Jin obtaining a job working for her childhood best friend while pretending she is not his old friend.
"They say your perspective of the world matches how much knowledge you have of it. Even though you never noticed someone before… once you get to know that person, more you see of the person."
3. The King's Affection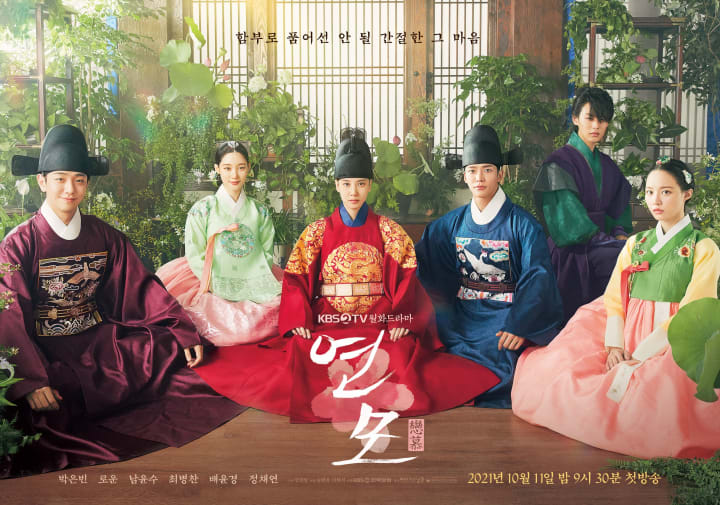 The King's Affection is set in the Joseon dynasty (1392-1897) where having twins was an ominous sign. When the crown princess gives birth to twins she sends her daughter, Dam-Yi, out of the castle to protect her. Years later, the male twin is killed and Dam-Yi is forced to take his place and pretend to be her twin brother. The concept of this show is incredibly interesting and I delved headfirst into the plot! There are only 20 episodes and it's very easy to binge and lose yourself in the show!
"If I had turned a blind eye yet again, then until the end of my days, my life would have been filled with nothing more than meaningless attempts to stay alive. What kind of a life would that be?"
4. Strong Girl Bong-Soon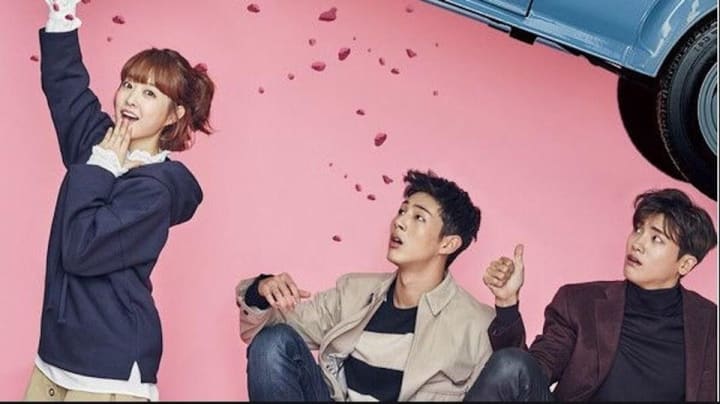 One of my personal favourites! Strong Girl Bong-Soon (also known as Strong Woman Do Bong-Soon) follows Do Bong-soon, a girl born with superhuman strength who dreams of creating her own video game with herself as the main character. Due to her strength she gets a job as the bodyguard of Ahn Min-hyuk, the CEO of Ainsoft, a large gaming company. They quickly find their relationship growing through dangerous and funny situations as kidnappings in their area increase, with Bong-Soon soon at the centre of the drama. It's a very interesting drama! I've admittingly watched it several times and at only 16 episodes it's easy to binge in basically one day! Definitely worth the watch and one of my personal favourites.
"To become lovers from friends is simple. One person has to take a step closer. And that one step changes their relationship."
5. Oh My Ghost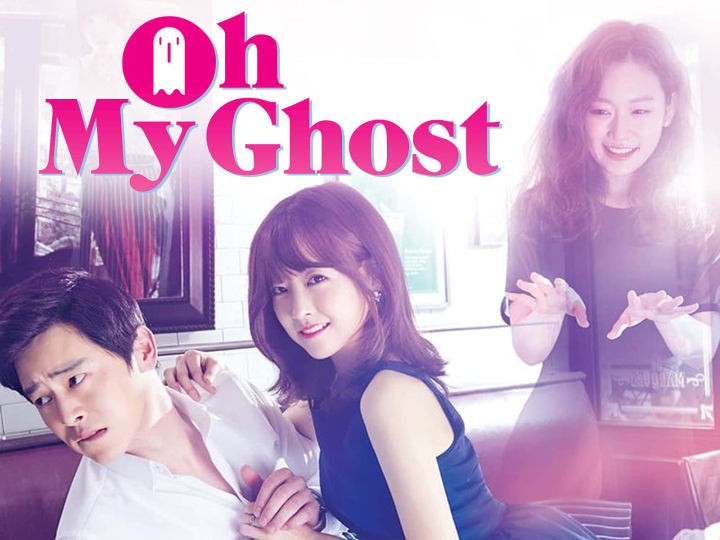 This k-drama has to be my favourite! Oh My Ghost follows Na Bong-sun, a very shy and timid girl who is constantly reprimanded in her job as an assistant chef. She has the ability to see ghosts and one day she is possessed by Shin Soon-ae, a lustful girl that died young. She believes that she can only move on once she loses her virginity. While Soon-ae possesses Bong-sun she attracts the attention of Bong-sun's crush, Kang Sun-woo, who is also her boss. It's a riveting show which incorporates the mystery surrounding Soon-ae's death and inability to move on. It's has 16 episodes and it is worth the watch! Will be my all-time favourite k-drama for a long time to come!
"My point is that we should all try to live happily. After I live out my life, that's what I can say. Life can be shorter than expected. So what I'm saying is, every single day is very scarily valuable."
tv
About the author
I'm studying my Masters in Creative Writing and love to write! My goal is to become a published author someday soon!
I have a blog at emilieturner.com and I'll keep posting here to satisfy my writing needs!
Reader insights
Be the first to share your insights about this piece.
Add your insights