Top 5 Directors I Am Looking Forward to in 2018
While we anticipate big blockbusters, I am excited for blockbuster directors.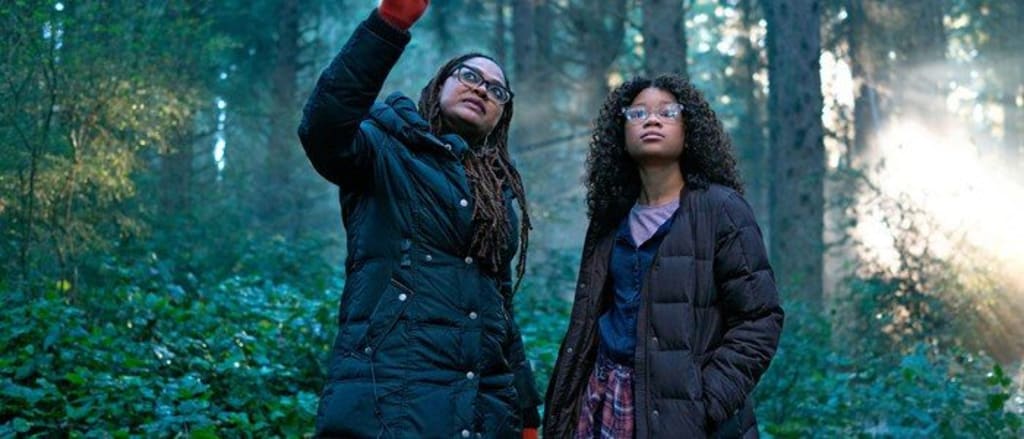 This week on the Everyone is a Critic podcast our Top 5 was "The Top 5 Movies We Are Looking Forward to in 2018." Naturally, such lists would include Avengers: Infinity War, Ant-Man and the Wasp, Black Panther, and the like, as any similar list might. With that in mind, and because I am the pretentious critic on the show, I decided I would leave the blockbusters off my list, though I look forward to them just as much as everyone else, and focus on directors whose work I am anticipating in 2018.
Here are my "Top 5 Movie Directors Whose Movies I am Looking Forward to in 2018."
5. Shane Black, 'The Predator'
Because I was 10 years old in 1987, I loved Arnold Schwarzenegger in Predator. It was as natural as breathing for a 10 year old boy to love a movie about Arnold Schwarzenegger going head to head with an alien even bigger than he was. Now, however, with Shane Black directing, I feel like even a 41 year old pretentious film critic can be a little excited about a Predator movie. Black has been consistently great behind the camera with three legit excellent movies, in my opinion, including Iron Man 3 alongside Kiss Kiss, Bang Bang and The Nice Guys. Black has the sense of humor and the action directing chops to really make something of what is undoubtedly B-movie material. It may not be great art but it will be endlessly entertaining.
4. David Mackenzie, 'Outlaw King'
David Mackenzie's 2016 hit Hell or High Water was a bolt out of the blue. A strikingly beautiful modern western with tension you could with a knife. Mackenzie generated more tension from setting and character than most other directors couldn't do with endless guns and bullets. Now, Mackenzie is taking his outlaw vibe to ancient Scotland where he will reteam with his Hell or High Water star Chris Pine to tell the story of Robert the Bruce, the Scottish King who led a rebellion against the occupying English army in the 14th century. I have never been a huge fan of period action movies but I have never seen one directed by David Mackenzie so I am excited for Outlaw King.
3. Jeremy Saulnier, 'Hold the Dark'
Jeremy Saulnier is the go-to director for dirty, grimy, violent thrillers. His Green Room and Blue Ruin are hard to watch but impossible to look away from as they suck you into his violent world with fascinating characters caught up in unique and dangerous situations involving their very survival. Saulnier's new movie holds a great deal of promise as it has him exploring a dark corner of Alaska where three children have been killed and wolves are the top suspects. A family hires an expert to go into the wilderness to find a fourth child that may or may not have been taken by the same killer. This story sounds perfect for Saulnier's gritty, dark, and violent style.
2. Barry Jenkins, 'If Beale Street Could Talk'
The director of Moonlight is following up winning an Academy Award for Best Picture by adapting a novel by James Baldwin? Yes please! Barry Jenkins sensitive, sexy, smart Moonlight was a revelation and I cannot wait to see what he can do with the words of the brilliant James Baldwin at his back. The film will tell the story of a young pregnant woman played by newcomer Kiki Layne, who is trying to prove her fiancé is innocent of a crime before she gives birth to their child. The cast also includes Dave Franco and Ed Skrein.
1. Ava Duvernay, 'A Wrinkle in Time'
I did not grow up reading A Wrinkle in Time and to be honest, I don't really know what it is about as I am writing this. Rather, I just admire Ava Duvernay and what she did with Selma so much that I don't really care what she's making, I am all in. The fact that the film also stars our future President Oprah Winfrey, along with Reese Witherspoon and my current favorite actor of this minute Chris Pine, only further confirms my excitement. I don't need to know anything more about A Wrinkle in Time to know that it is THE movie I am most looking forward to from among my favorite directors of 2018.
movie
About the author
Hello, my name is Sean Patrick He/Him, and I am a film critic and podcast host for Everyone's a Critic Movie Review Podcast. I am a voting member of the Broadcast Film Critics Association, the group behind the annual Critics Choice Awards.
Reader insights
Be the first to share your insights about this piece.
Add your insights