Top 3 Cosplayers in Singapore you need to know
Here are 3 cosplayers you won't want to miss on your next trip to Singapore's Anime Conventions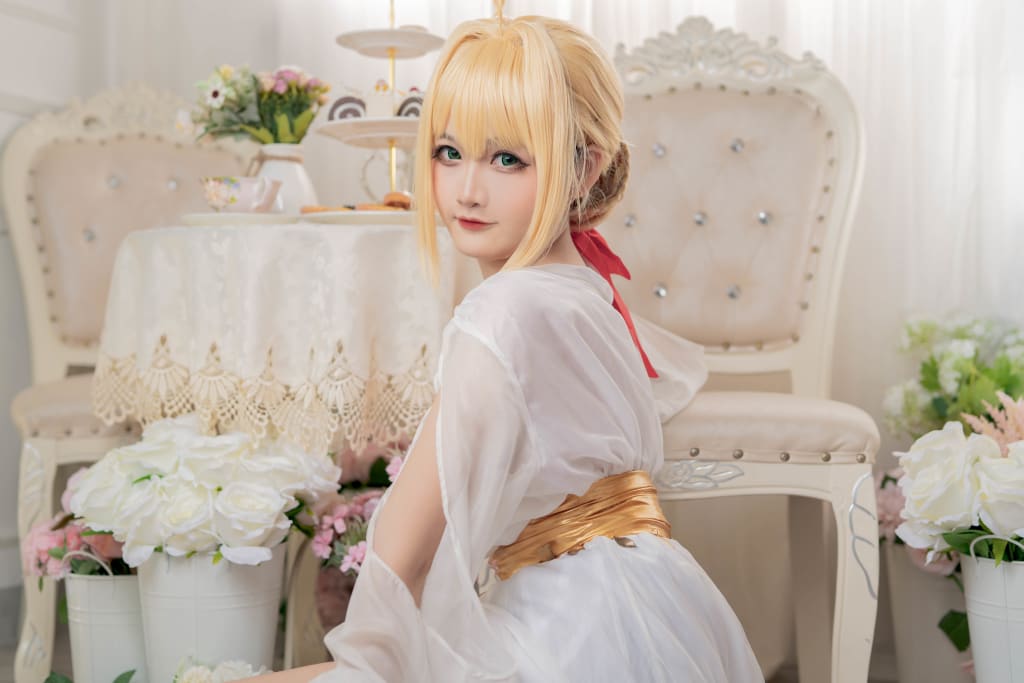 Singapore houses one of the most popular anime events in South East Asia and also some of the most popular cosplayers in the region. As cosplay becomes more and more mainstream, many amazing cosplayers rise up to popularity, becoming influencers and key opinion leaders in the ACG scene! Here are the top 3 most popular cosplayers in Singapore!
1) XIAOYUKIKO
Name: Yukiko/Xiaoyu
Cosplayed since: 2017
Favourite character: Rem from Re:Zero
Yukiko, also known as XiaoYu, is a Chinese Cosplayer based in Singapore. She loves anime since a young age and started cosplaying in 2017 and she is now the most famous cosplayer in Singapore on Instagram.
Yukiko has been featured in many events and projects locally and internationally such as Next Cosplayer Asia 2019 (together with Kiyo) and Cosplay Guest at Creator Super Stream by Anime Festival Asia. She was supposed to guest at Game 3, a convention in Surabaya, Indonesia this year, but it was sadly postponed due to Covid-19. Her greatest hope right now is for the pandemic to end soon so that she could meet her Indonesian fans someday.
Her favourite character to cosplay is Rem from Re:Zero and have cosplayed over 20 versions of Rem by now. Rem is also the character that many fans know her for. She is also going to cosplay more of her favourite anime character in the near future.
Follow Yukiko on Instagram and stay tuned on her Cosplay Journey!
2) KIYOCOSPLAY
Name: Kiyo
Cosplayed since: 2010
Favourite character: Seige from Arknights
Known especially for her game character cosplays, Kiyo is a veteran in the cosplay scene and currently the 2nd most popular cosplayer in Singapore. Having started cosplay in 2010, she's come a long way since and has even made her art/hobby into a source of income.
With the love and support from her fanbase, Kiyo has guested at multiple local and international cosplay events. She was also 'Next Cosplay Asia 2019', a photobook kickstarter project which featured many known cosplayers from around the asian region.
Being a gamer herself, she also streams games on twitch such as Overwatch, Valorant and an occasional wind down game of Animal Crossing or Arknights. It's no surprise that her favourite character to cosplay is Siege from Arknights as well!
For now, Kiyo continues to strive and work hard on her cosplays that are soon to come.
3) MR.YOSUKE
Name: Yosuke
Cosplayed since: 2011
Favourite character: Rin Matsuoka from FREE!
"The charm of cosplay is that you can become anyone and anything you want to be!"
Yosuke is a Singaporean Cosplayer known for her portrayals of male anime characters and her devotion for a certain red-haired character… (Rin Matsuoka from FREE!). She is passionate about capturing each and every character's essence through her works and treats cosplay very much like an art form. Yosuke hopes to inspire fans of anime and games to try out cosplaying and express their loves for their favourite characters.
Yosuke started cosplaying in 2011 and has shared her love for cosplay since. As of 2020, she is one of the most popular Singapore based cosplayers on Instagram. Yosuke has participated in multiple events as a guest cosplayer and has also participated in cosplay competition judging with her knowledge in the field. Some of her recent highlights include UNIQLO'S MANGA UT COLLECTION in 2019. She also participated in a "Stop Scam!" campaign with the Singapore Police Force, doing a talk show at EOY 2019 and raising awareness about scams in the cosplay community, as well as an interview with local news media.
Moving forward, Yosuke hopes to share her love for games! She is now working on platforms like YouTube and Twitch to entertain and inspire!
Keep up with her activities on social media and her website over at www.yosukesora.com!