Top 10 Movies of 2020
Professional Film Critic Sean Patrick reveals Top 10 Movies of 2020
Running late on publishing this list because I have spent the first four days of 2021 very, very ill. Thankfully, I do not have COVID-19 but pneumonia for sure is also not fun. I'd planned on publishing this list on New Year's Eve but I figured why not celebrate instead, the end of 2020 by watching Netflix comedy specials and spending time with my family. Besides, New Years Day would be just as fine of a day to release this list. Then, boom, pneumonia, 4 days of pain and nausea that eventually put me in the hospital. Fun stuff.
With my whining out of the way, let's get on to some honorable mentions, movies that didn't make it to this year's list but are thought highly of nevertheless.
Kajillionaire, featuring a wonderfully original comic performance by Evan Rachel Wood.
Let Them All Talk, a brilliant Soderbergh mood piece with a lovely performance by Meryl Streep.
Fishbowl, a tiny independent movie about the apocalypse in a family following a tragic death.
The Dark Divide, David Cross can really act and deserves awards consideration for The Dark Divide.
Black Bear, Aubrey Plaza delivers a career best performance in this artful, experimental drama.
Dirt Music, one of two incredible offerings from Australia in 2020, the other is one we will talk about in the Top 10.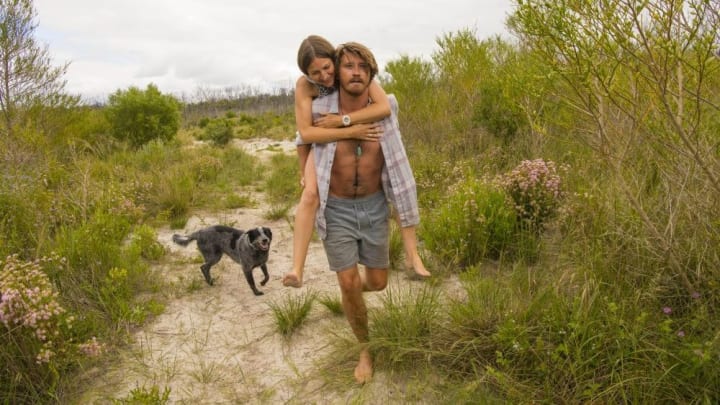 With that, on with the countdown, my Top 10 Movies of 2020. I saw 220 new movies in 2020 and these were the 10 that truly stood out to me. Several of these movies you likely have not heard about before or, if you did, you still probably didn't see them. That's not me being superior or smarter than anyone else, just lucky that I was able to stumble over several movies that most of the rest of the world missed out on, at least according to box office and buzz.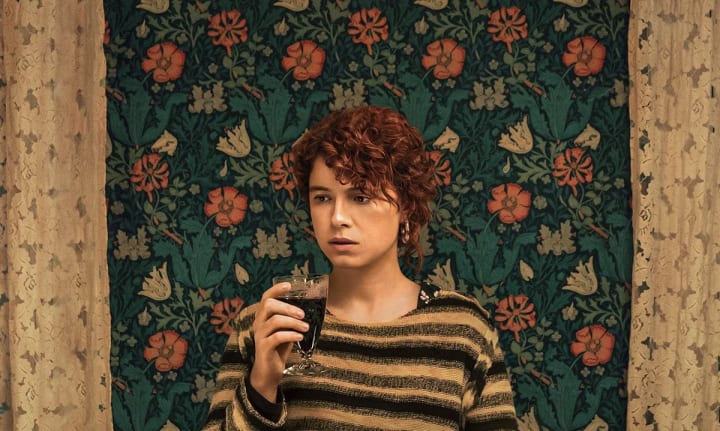 10. I'm Thinking of Ending Things: Charlie Kaufman's latest dense interrogation of the mind intimidates me and awes me to this day. I have been entirely unable to write about I'm Thinking of Ending Things because each time I watch it I get lost inside of it and forget what I want to say about it. I feel as if I don't have the words to describe the experience of I'm Thinking of Ending Things. Jessie Buckley and Jesse Plemons star alongside superb supporting turns from Toni Collette and David Thewlis.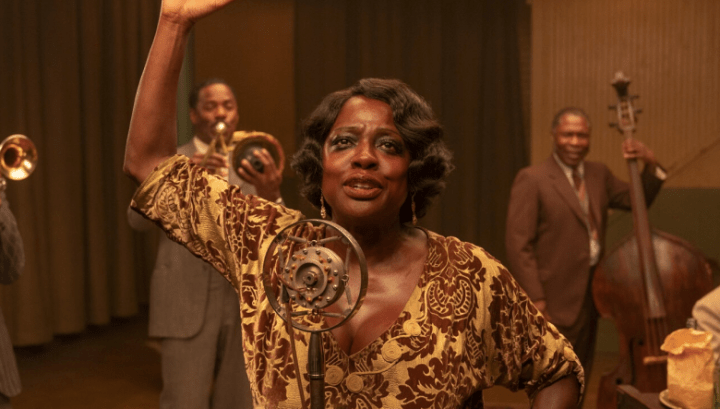 9. Ma Rainey's Black Bottom: Both a sentimental favorite for being Chadwick Boseman's acting swan song, and a legitimately brilliant work of art, Ma Rainey's Black Bottom is the stick to your ribs kind of movie. It's the kind of movie that gets under your skin and makes you remember it. Viola Davis's gaze burrows into the soul while Boseman's aching, soul deep sorrow is a gut punch that doesn't soon stop hurting.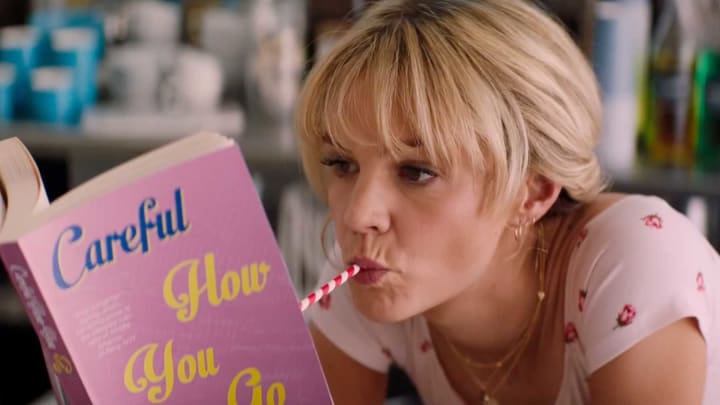 8. Promising Young Woman: Like I'm Thinking of Ending Things, Promising Young Woman is a challenge to audiences. Director Emerald Fennell and star Carey Mulligan want you to take on this character and consider what she's doing and what she stands for in the day and age of Me Too. Promising Young Woman pulls no punches and compels audiences to react to it without demanding you to react in any specific way.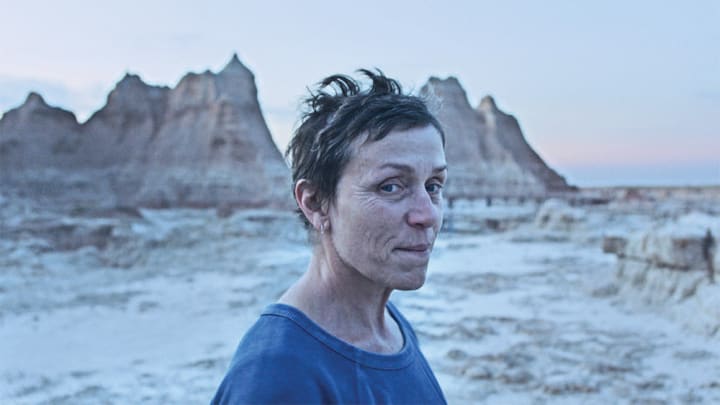 7. Nomadland: Director Chloe Zhao is slowly becoming the voice of the disenfranchised American northwest. Her latest, Nomadland, follows a wholly original character played brilliantly by Frances McDormand, and demonstrates the life of someone who isn't often portrayed, a middle aged woman living off the grid, moving from job to job and living with a grief she can't measure. It's a powerhouse performance in a film fascinated by life away from the average, the predictable and the mundane.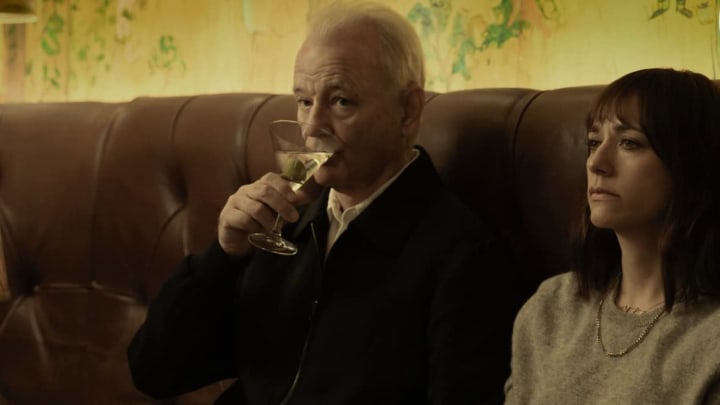 6. On the Rocks: The most charming movie in the directorial career of Sophia Coppola, On the Rocks, is as close to making a sitcom as Coppola could possibly get and still be true to her talent. The understated simplicity of On the Rocks, the familiar ease at the heart of it has the feel of a sitcom you've spent years with while falling in love with the characters. At the same time, it's still entirely in the voice and style of Sophia Coppola, an artful mix of dark humor and humanity.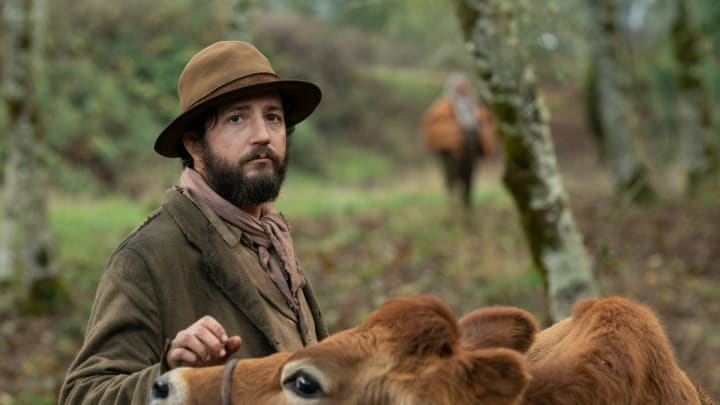 5. First Cow: Director Kelly Reichardt is single handedly attempting to drag the western back to relevance and First Cow is the latest step toward a hopeful future for the genre. Not a traditional western in the sense of John Wayne or John Ford, but a western that takes what they've done and crosses it with a more modern form of exploration of the human soul.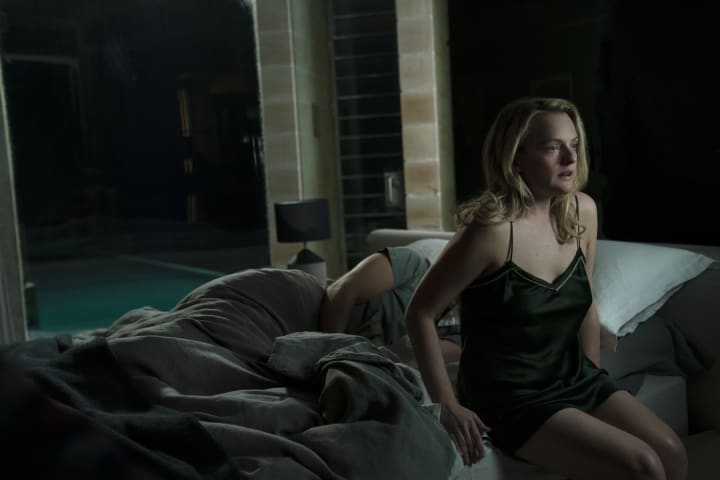 4. The Invisible Man: The only well known blockbuster on my list, The Invisible Man features a tremendous performance from Elisabeth Moss, arguably the MVP of 2020 movies, see her work in Shirley as well. But it is writer-director Leigh Whannell's skilled direction of thriller tropes that places The Invisible Man on this list. Without Whannell's talent for the unexpected and the skillful employment of gimmicks and genre to tell a relevant story about mental and physical abuse, The Invisible Man could have been just another borderline offensive use of abuse to tell a thriller story.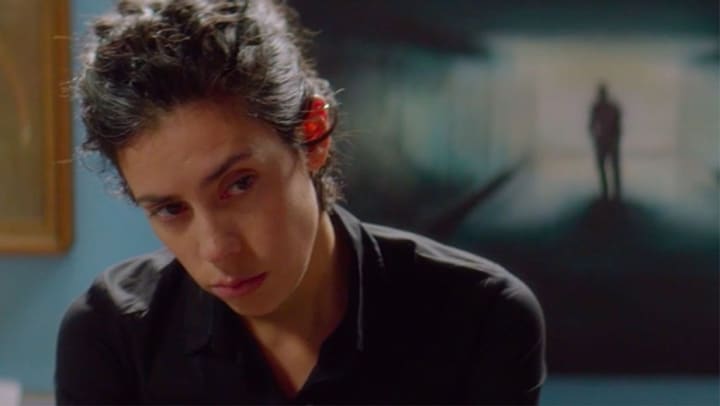 3. Ms White Light: I'm all alone on this movie and I don't care. I adore Ms White Light. This incredibly quirky dark comedy about a woman who counsels people to accept their death is a stunning combination of comedy and genuine drama. There is a strange sense of the supernatural in the movie and yet, star Roberta Collindrez grounds everything with her pitch perfect combination of bitterness and earnest caring and compassion. It's a performance of such singular vision that I don't imagine any other actress could pull it off and for that, I will never forget Ms White Light.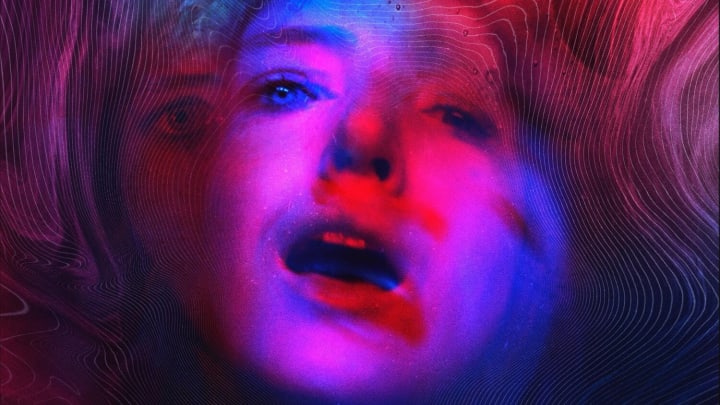 2. She Dies Tomorrow: Director Amy Siemetz directed the most surreal, exciting and creepy horror movie of 2020. No movie captured the mood of the country amid COVID-19 as She Dies Tomorrow did and did so while not trying to make a movie about COVID-19. She Dies Tomorrow was made before COVID-19 gripped the nation and yet the story of one person feeling that her death is imminent and spreading that feeling to everyone around her could not have felt more of the moment if they had intended it. But that's not the only reason She Dies Tomorrow made this list. The movie is incredibly artful in how it portrays its creeptastic premise.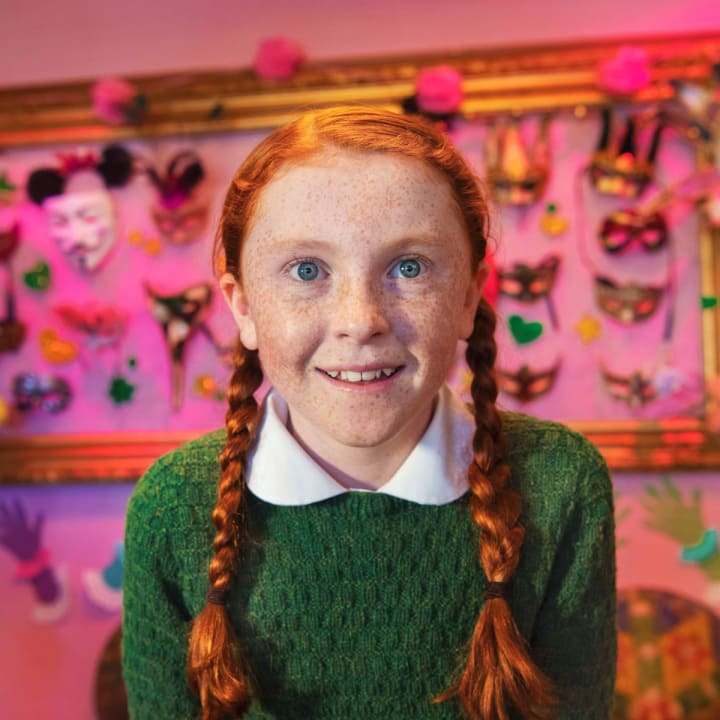 1. H is for Happiness: In a year filled with strife and misery, solace from the sadness was desperately needed. For me, my solace came in the form of a bolt of lightning joy from Australia called H is for Happiness. Not since Legally Blonde, have I been so delighted by a movie. There is no cynicism, nastiness or ugliness in H is for Happiness and yet, it never feels cloying or insincere. The movie is about a struggling family and is very honest about the problems the family has including the loss of a baby, the potential of divorce, and money issues that have driven the extended family apart. All of this is shot through the prism of perhaps my favorite movie character in this young century.
Candice Phee played by Daisy Axon is an absolute delight. She's a character of pluck, quirkiness and irrepressible joy who, though she is dealing with some weighty issues, never becomes a Pollyanna and never becomes a cloying or typical kid character. She has the grounded qualities of a real kid who says surprisingly insightful and funny things unaware of how surprising or funny she is. Her authenticity combined with a smart plot and wonderful direction from newcomer John Sheedy, made H is for Happiness not just my favorite movie of 2020, but a movie that I will carry with me for the rest of my life. I will turn to H is for Happiness now any time I need cheering up or just a quick jolt of pure joy for my weary soul.
H is for Happiness is, for me, the best of 2020.
P.S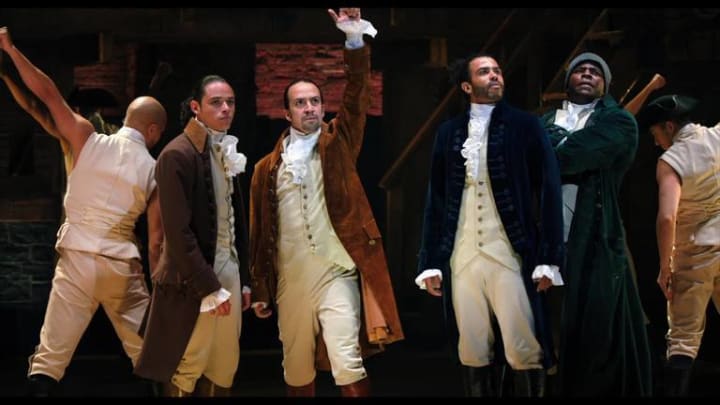 I chose not to include Disney's presentation of Hamilton on this list, it might have been number 1 if I had. It's certainly something that would have played theatrically but I felt that it cannot be held to the same standard as a traditional film. It's an arbitrary distinction on my part but one I am standing by. I adore Hamilton and recommend it to everyone, I am just choosing not to count it as a 'movie.'