Top 10 Most Successful 'RuPaul's Drag Race' Queens
No Tea, No Shade, No Pink Lemonade!
Queens Reunite in Celebration of Drag Race Season 10
RuPaul's Drag Race has introduced audiences to 126 queens from its start in 2009. With 10 main seasons and three All Stars seasons (with a fourth around the corner) and the show reaching gaining more popularity each year, especially with its new home on VH1, it is no surprise that the queens who compete on the show reach extreme popularity as well.
Today, I'll be going through my picks for the Top 10 most successful queens to ever sashay onto the Drag Race main stage! In 10th place...
10. Latrice Royale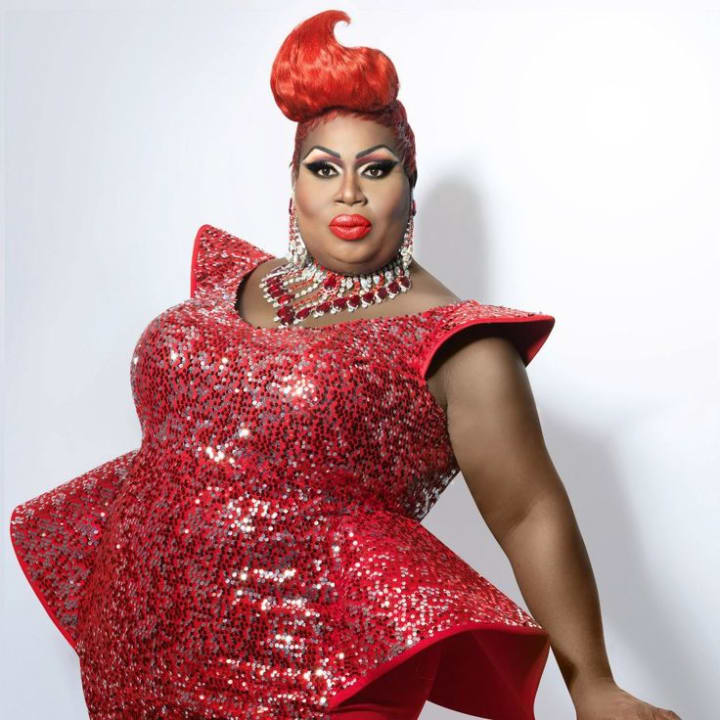 When thinking about successful queens, Latrice Royale instantly comes to mind. This queen made the Top four of Season 4 and brought us laughter, tears and quotes that are still remembered today. When she returned to Drag Race for the first ever season of All Stars, fans were glad to see that it was the same Latrice that we all know and love!
Latrice is, ultimately, an amazing success story. Going from committing crimes and ending up in prison to being one of the most beloved drag queens of all time, Latrice Royale is both a financial and personal success.
Latrice will always be remembered for her C.U.N.T (Charisma, uniqueness, nerve and talent, get your mind out of the gutter) and we wouldn't want it any other way. With her rumoured return to the upcoming All Stars 4, she'll be sure to be gaining more success and holding a special place in the hearts of many for a lifetime.
9. Aquaria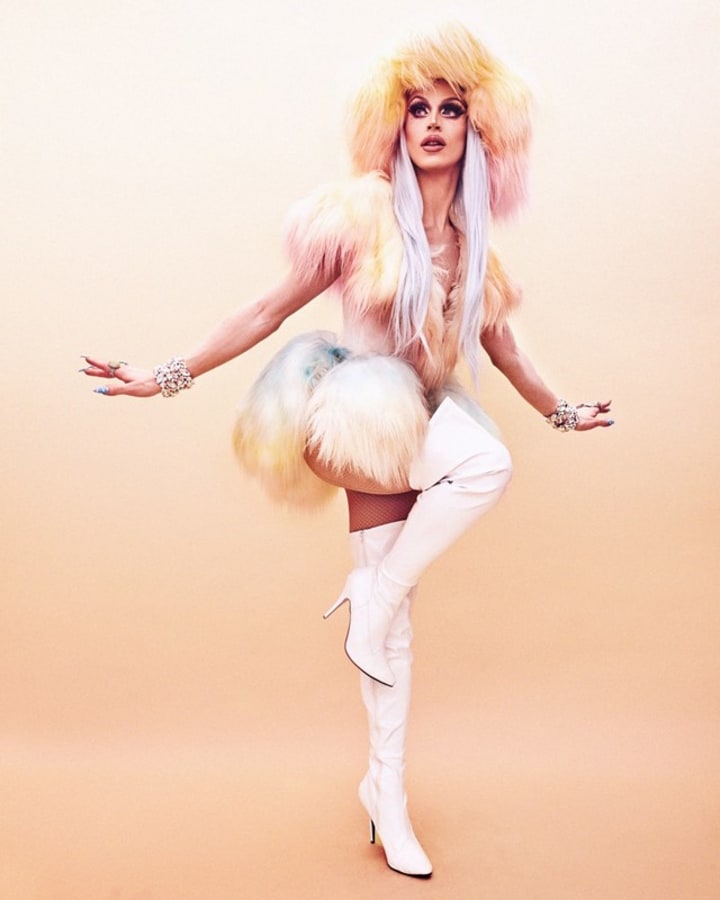 Although it is controversial to put Aquaria on this list, whether you like her or not, she has had an undeniable amount of success since competing on the show. Aquaria is the most recent winner of RuPaul's Drag Race and has used her reign to her advantage.
Aquaria was nominated for a People's Choice Award (alongside Season 10 sister, Miz Cracker) for "Best Competition Contestant of 2018." She also had an appearance in "Vogue Italia" and became the Entertainment Editor for Dazed magazine.
Aquaria is also the drag daughter of Season 4 winner, Sharon Needles.
8. Miz Cracker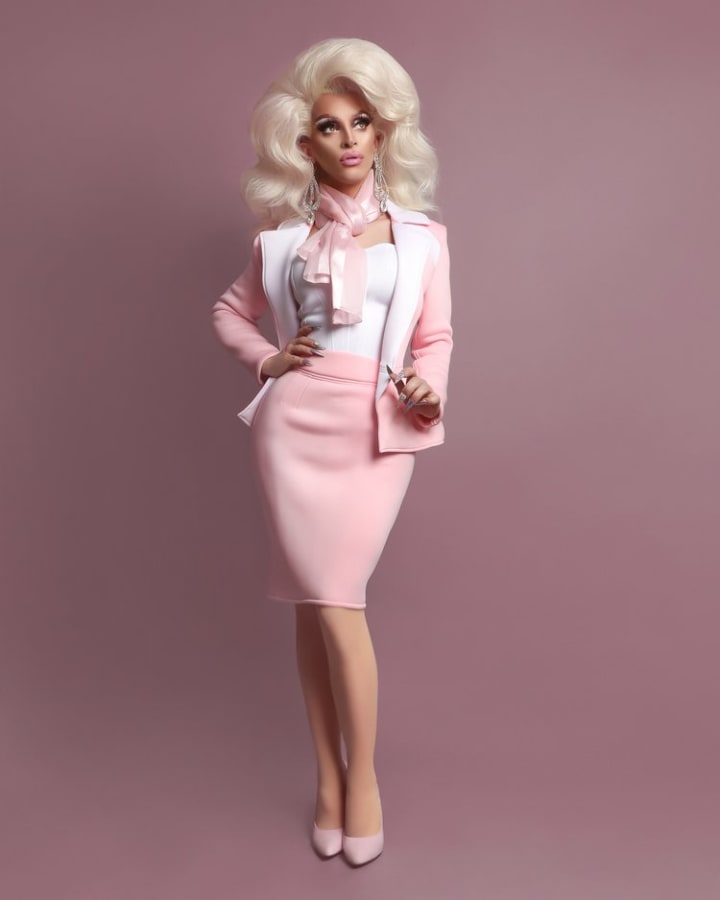 Okay Katelyn time for DINNERRRRRR! What's not to like about Miz Cracker? She has a brand, catchphrases, she's hilarious and overall, STUNNING! Miz Cracker made it to the Top 5 of Season 10 and since then, she's built an extremely strong and large fan base.
This New York queen is also a writer for Vice and Slate and won the award for the Association of LGBTQ Journalists in 2016. Miz Cracker is taking the popularity that she has gained from Drag Race to focus on shedding light on issues that need to be spoken about. She was also nominated with for the "Best Competition Contestant of 2018" for the People's Choice Awards.
7. Willam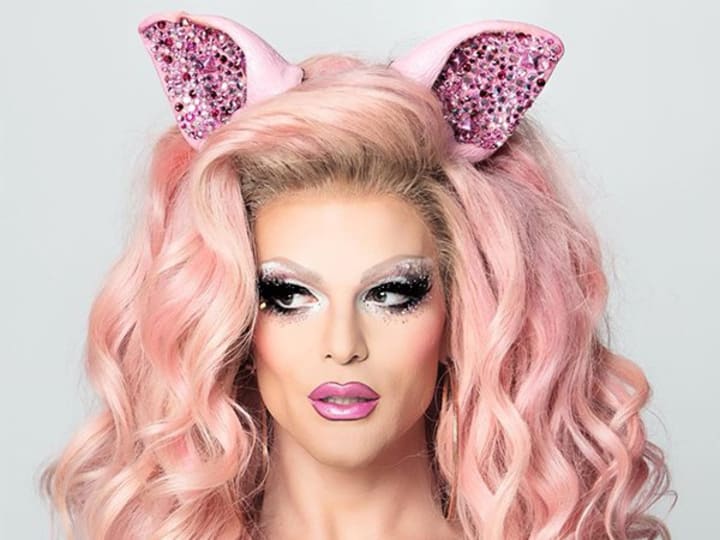 No Drag Race list would be complete without Willam. Although this queen remains to be the only queen to have been disqualified from the show (in the same episode that she won the main challenge with Season 4 alum, Latrice Royale), she has still seamlessly maintained relevancy in both the drag world and the mainstream media.
Willam is not only a YouTube sensation, with almost 1 million subscribers and her popular series The Beatdown, she is also an extremely accomplished actress. Willam has been in countless TV series' such as Eastsiders and 'Hollywoodland, but is most famously known for her movie appearances in Hurricane Bianca and most popularly 'A Star Is Born', starring alongside Lady Gaga and other Drag Race alum Shangela.
6. Trixie Mattel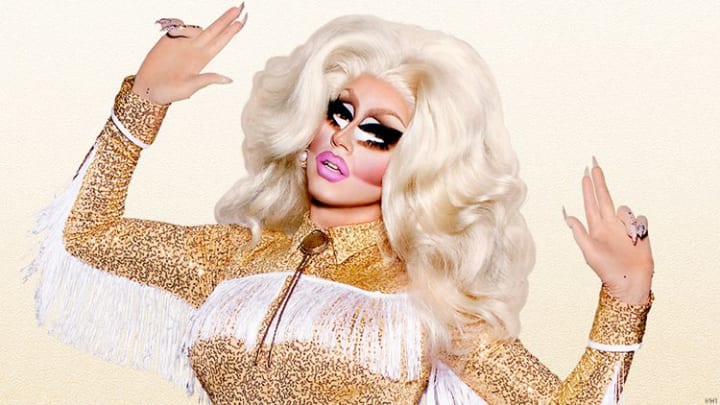 If you don't know Trixie Mattel from her two chart topping albums, Two Birds and One Stone, then maybe you've seen her YouTube and WoW Presents Plus series 'UNHhhh'? Or her TV show on Viceland, The Trixie & Katya Show? If you didn't know her from any of those, then you should at least know that she was the winner of All Stars 3.
It is clear to see that Trixie has a lot of achievements making her a very successful queen to come out of the show, but something that makes her different to many of the other queens on this list is that she did not do very well on her original Drag Race season. Trixie was eliminated in episode 4, she then returned to the competition in episode 8, winning the challenge with Pearl, only to be eliminated again in episode 10. Despite this, her YouTube show UNHhhh allowed her to gain a cult following.
5. Courtney Act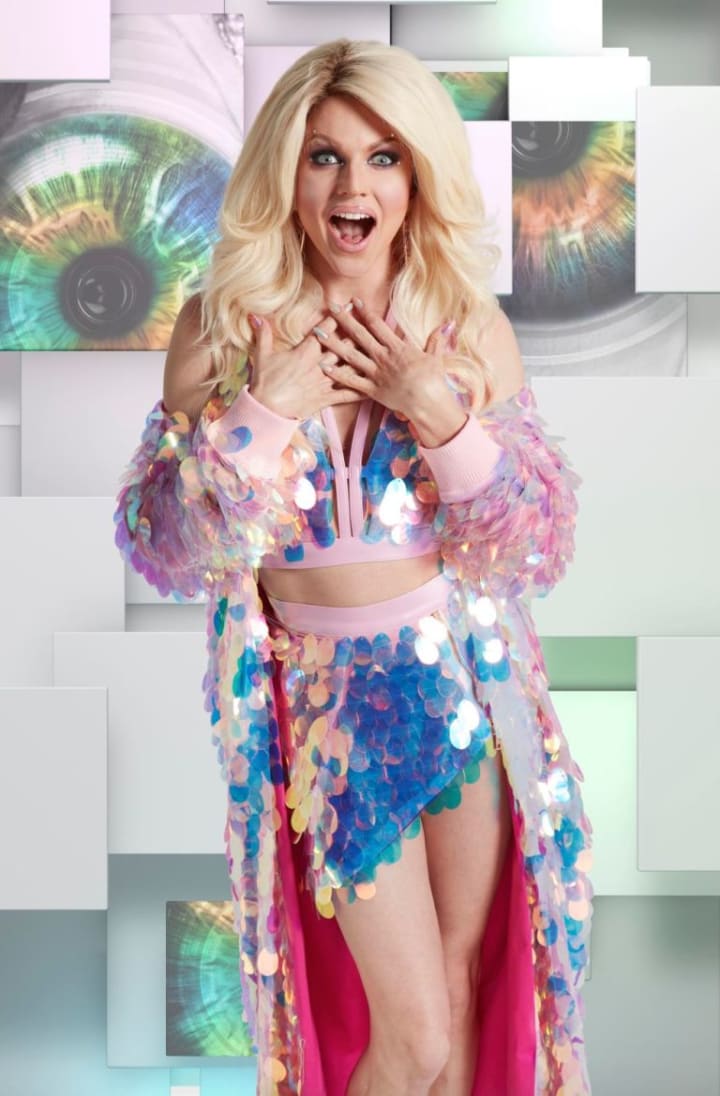 Last year, there would be a very small chance of seeing Courtney Act on a list like this, but that proves how well Courtney has taken advantage of this year's opportunities. There was one event that was the catalyst of Courtney's new found success, which was, of course, the penultimate series of Celebrity Big Brother UK.
Courtney's win on this show exposed her to a completely new audience, which lead her to be able to work on so many amazing new projects, including becoming the host of a new dating show called The Bi Life, which will premiere on E! on the 25th of October and making her story, being the UK's first bisexual dating show.
4. Shangela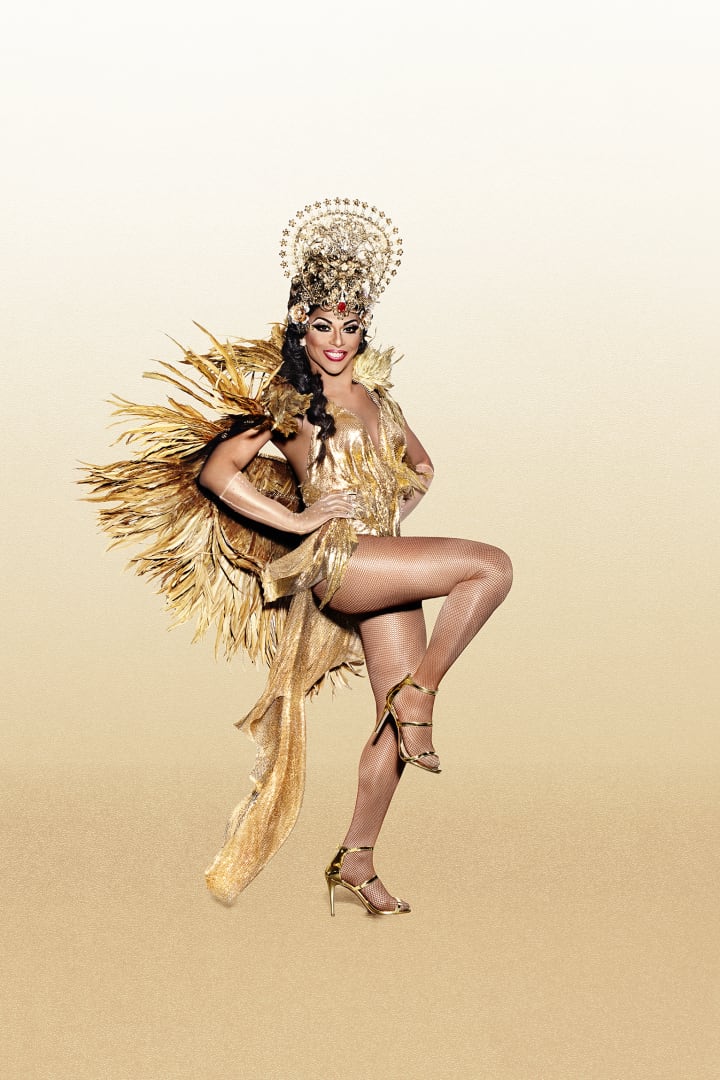 Halleloo! It's Shangela! Of course, she belongs on this list! It's crazy to think that Shangie was originally sent home first on Season 2, as she has made herself a household name. Not only was she the first ever returning queen when she popped out of the box on Season 3, where she was able to show off her true talents to the judges. She was then invited back to All Stars 3 to absolutely slay the game!
Shangela isn't only a success on Drag Race, of course, she has become extremely successful in the Hollywood realm as well. She had an amazing performance in A Star Is Born (alongside Lady Gaga, Bradley Cooper and previously mentioned Willam), where she had audiences howling with laughter. Shangela will also have a major role in the upcoming animated Netflix Original Super Drags, alongside other queens Ginger Minj, Trixie Mattel and Willam!
Shangela has also got a promising music career ahead of her after her newest song "Pay Me," became her most popular to date.
(P.S. putting her in 4th place on this list gave me some seriously upsetting flashbacks but let's save that for a different time)
3. Bianca Del Rio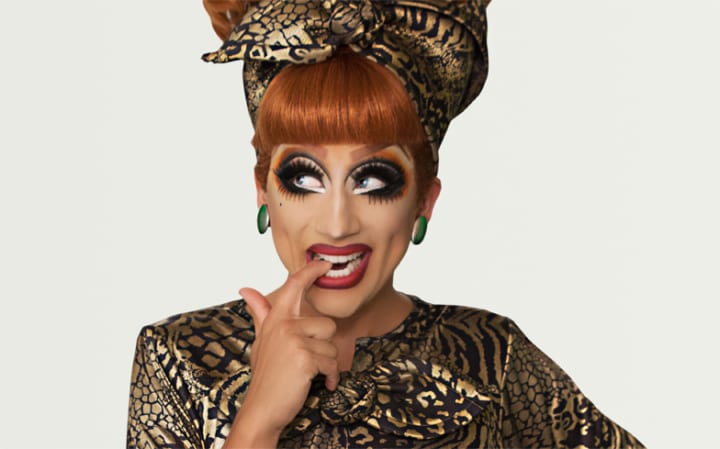 There was a time when Bianca Del Rio would be at the top of all of these lists, especially when it comes to successfulness, but due to recent events, she has been beaten out by two queens, but this doesn't take away from the amazing things that she has done to make her the household brand that she is today.
Bianca won Season 6 of Drag Race, which is still regarded very highly in the eyes of fans as being one of the best seasons to date. In 2013, Bianca announced her idependant film Hurricane Bianca, where she would be playing the lead alongside co-stars Shangela and Willam. A sequel, Hurricane Bianca: From Russia With Hate was released in 2018 with Shangela reprising her role and Katya making an appearance along with other alum.
2. Alyssa Edwards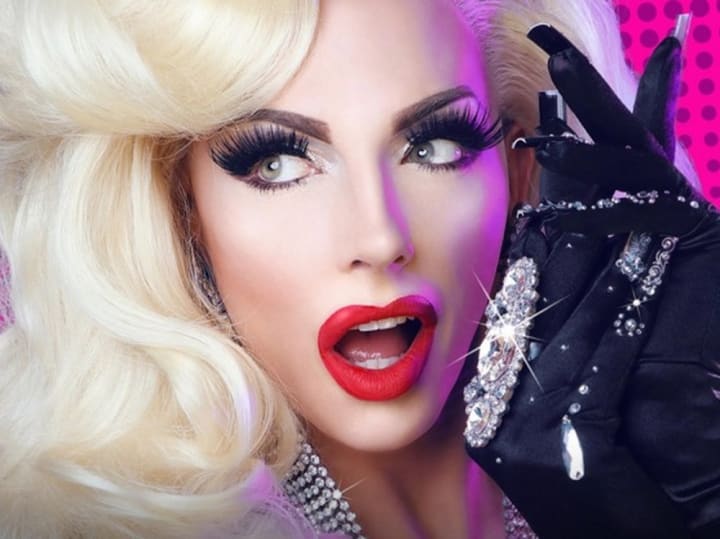 What would a list about being successful be without Alyssa Edwards? There is no doubt that she is one of the most beloved, popular and notable queens to ever come out of Drag Race.
Not only has she won over audiences on Drag Race with her catchphrases, iconic looks and- well just her face in general, she's also gained a brand new fan base from her brand new Netflix Original show Dancing Queen. Dancing Queen was praised for having the holy trinity of drag, dance moms and personal life, which made us laugh, cry and cry with laughter.
1. Alaska Thunderf*** 5000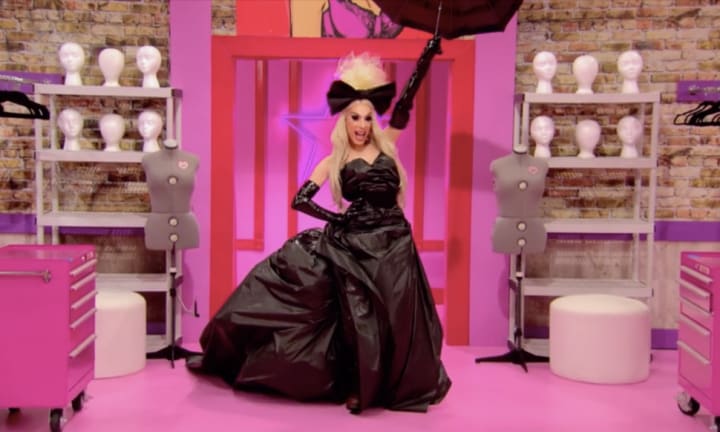 Hieeeeeee!
In first place we have Alaska! Alaska is an instantly recognisable and iconic queen who first appeared on Season 5 of Drag Race, hoping to snatch the crown just after (now ex)boyfriend Sharon Needles had done so the season before. Alaska then came into the second All Stars ready to murder the competition for the crown, and murder she did.
Since then, Alaska has had a great music career with 3 albums. She also competed on reality-competition programme Scared Famous, exposing her to a knew audience.
Alaska is extremely well respected as, at heart, she is not only a queen, but the ultimate Drag Race superfan. Alaska's success stems from the fact that she built a brand for herself during her time on Drag Race which she then developed and carried forward during her time off the show, thus expanding her fan base and placing her at the top of this list.
Reader insights
Be the first to share your insights about this piece.
Add your insights