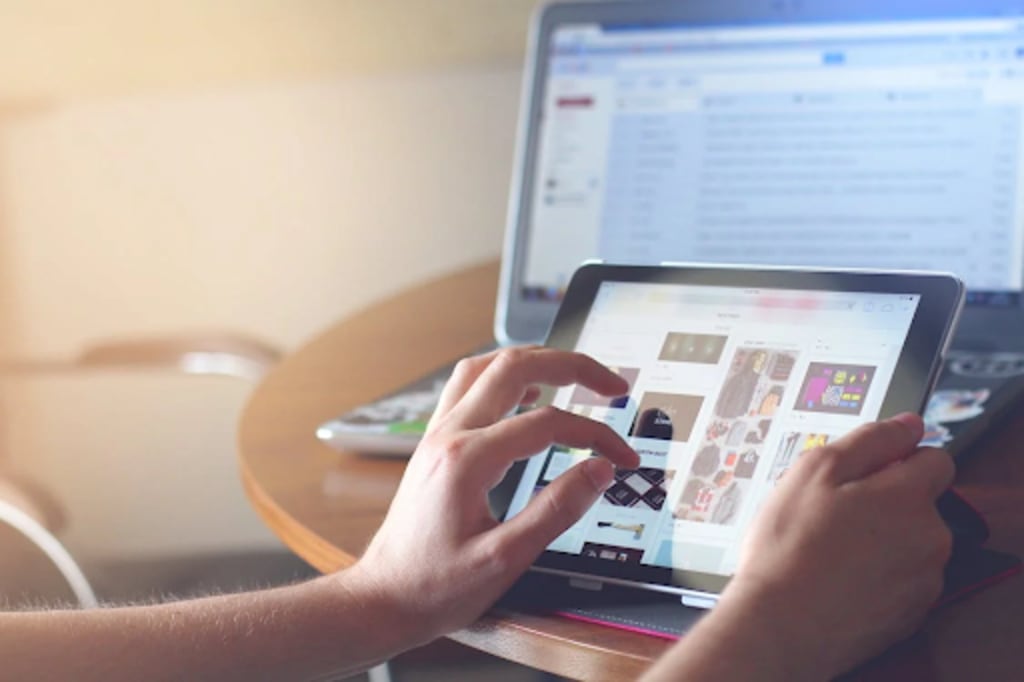 Dubai's delicious food is to blame for the people's obsession with food. It's hard not to eat a lot in this area, where irresistible delicacies like Harees and Madrooba are everywhere. And Dubai's thriving food delivery market is evidence of this. The food delivery market in Dubai is expected to grow at a CAGR of 14.90%, according to a Statista report, resulting in a market volume of $3.36 by the end of 2027.
However, a thriving food delivery industry does not necessarily mean that every food delivery company succeeds immediately. On November 24, 2022, Zomato UAE, which was one of the biggest players in the Indian food delivery market, closed its Dubai location. This demonstrates how crucial it is to act appropriately in this area. Because of this, we decided to compile a list of Dubai's most successful food delivery businesses so that you can see what they did differently to survive the fierce competition.
The top ten UAE food delivery apps that Dubai residents rely on are listed here.
One of Dubai's most popular food delivery apps is Careem Now, the ride-hailing super app Careem's food delivery arm. The majority of Dubai's online food delivery orders are processed by the platform, which provides mouthwatering dishes from thousands of Dubai restaurants. Careem began operations in 2012 and later expanded into the delivery of food and groceries. UBER paid $3.1 billion for it in January 2020 when it bought it. The Careem Now app limits the minimum order value to seven AED.
Features Real-time order tracking Tracks preferences for more convenience Thousands of restaurants to choose from Dynamic search options (search using a restaurant name, dish, or ingredients) Available for Android and iOS USP The Careem Now app has a dedicated tab for offers and discounts to help you save a lot of money on every order.
Dubai-based Talabat is a leading online food delivery service that provides a wide range of dining options from local restaurants. The app offers a wide range of cuisines, including Asian, European, American, and Middle Eastern. Since its inception in Kuwait in 2004, Talabat has expanded to include Dubai, Bahrain, Oman, Qatar, and Saudi Arabia among other Middle Eastern nations. The numerous restaurants and cuisines that Talabat offers and its reasonable delivery prices are two of the reasons why it is so popular with emiratis.
Features Modifies suggestions based on activity Prioritizes the most popular restaurants based on your location COD-orders are available Saves your preferences for future convenience Tracks your orders in real time Available on iOS and Android USP Users can use a guest account to order from the app or website without providing any personal information.
One of Dubai's most popular food delivery apps, Deliveroo provides access to thousands of regional, national, and international dishes from hundreds, if not thousands, of restaurants. Since its inception in 2014, the app has expanded to 200 locations worldwide, including the UK, Singapore, Hong Kong, Australia, Europe, and the United Arab Emirates. Due to its lower waiting time and affordable delivery costs, it is a popular choice in Dubai.
Features Track orders from the kitchen to your door Exclusive discounts and offers Hundreds of restaurants to choose from Less time to delivery USP Deliveroo is one of the most affordable food delivery apps in Dubai, with a minimum order value of 7 AED and a small delivery fee of 5 AED.
Serving Dubai, Abu Dhabi, and Sharjah, Noon Food is a relatively new player in the food delivery industry. By offering all customers a straight 50% discount on their first order, the app got off to a flying start and quickly gained a significant share of the market. The platform's user-friendly interface and adaptable payment options make it a user-friendly option.
Features Central dashboard to track live updates Nominal delivery charges Available on Android and iOS Thousands of dishes to choose from USP The best feature of the Noon Food App is the silent delivery mode known as the "Good Morning Mode." This mode lets users schedule food delivery between the hours of 5:00 AM and 9 AM, when the food is delivered to your doorsteps without any phone calls or doorbells. A text message confirms the delivery.
for more info
About the Creator
ValueAppz is a vision, that empowers our team to help businesses launch next-gen on-demand apps and marketplace solutions easily. We take pride in utilizing top-of-the-line technologies, best-in-class app developers
Reader insights
Be the first to share your insights about this piece.
Add your insights