TIFF 2023 Reviews – Short Films Round-Up
Five short films that encompass a range of human experiences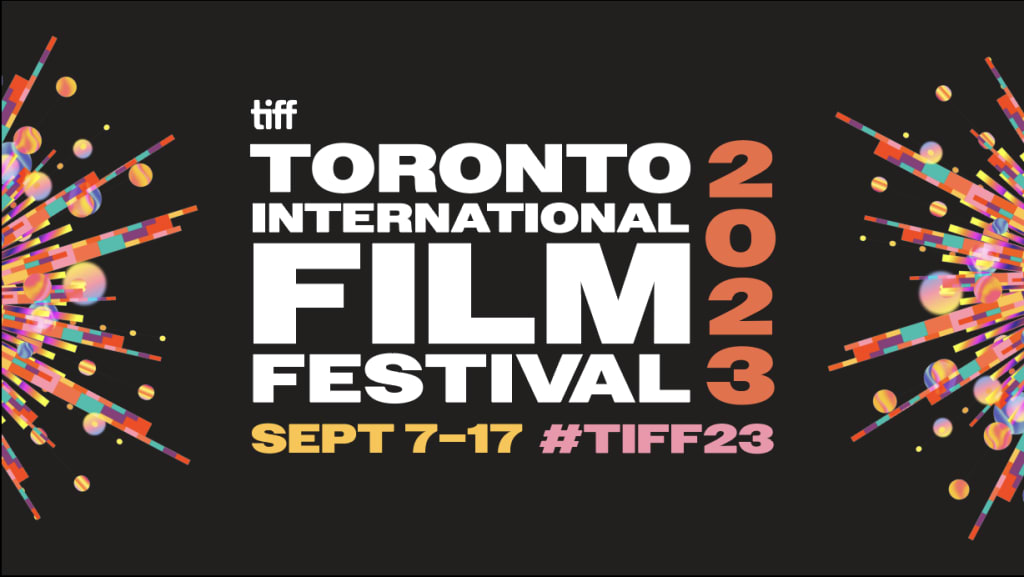 2023 Toronto International Film Festival
Short films can be some of the most insightful and evocative forms of cinema, and yet they're often the hardest to come by. I was sent a few screeners of short films that were screening at the 2023 Toronto International Film Festival. They were a spectacular collection of stories, and I'm glad I had the opportunity to watch them.
Among the short films I watched, four were part of the Rising Voices programme. This programme specifically showcases films by filmmakers of colour, bringing a whole new perspective to a range of stories that we may already be familiar with. I had a blast watching all these films, and wish I'd been able to catch even more short films at TIFF.
Bloom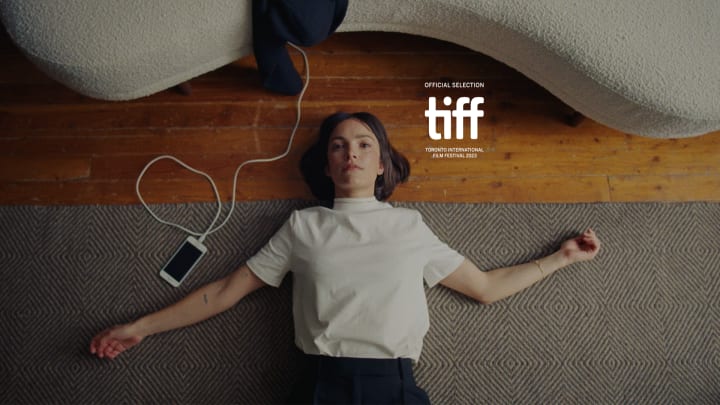 Writer-director Kasey Lum's 'Bloom' was part of the TIFF Short Cuts programme. The film stars a single actor, Jodi Balfour, as a woman going through a crisis. 'Bloom' is a short and tense psychodrama. Much of the message comes through the music and Balfour's performance. I have seen her on 'For All Mankind' and she brings that same restrained intensity to this short film that she does in the series. I love how contained this film is, and yet it says so much. It's also quietly inclusive, which, even now surprises me in pop culture. The message I took away from 'Bloom' was that people live in harmony with other things, and how we react—or don't—affects those things as well. This one is memorable, even if it feels like we've seen similar depictions of the subject matter elsewhere.
My Nights Glow Yellow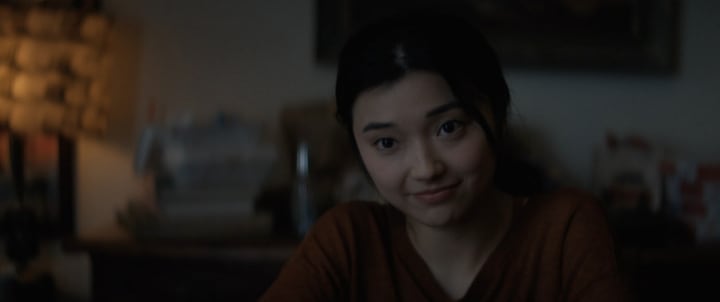 'My Nights Glow Yellow' was one of four Oscar-qualified short films showing at TIFF as part of Indeed's Rising Voices programme. Writer-director Hannah Bang gives us a snippet into the life of our protagonist Kacie, played by Michelle Mao. The character is a friend-for-hire, supposedly bringing fulfilment to the lives of her clients, including one played by Matt Mcgorry. The film has a wistful vibe, which made me think of one of my favourite TIFF films from previous years, 'Aloners'. But that ending was a fantastic whammy. This is the joy of watching films, especially short films, that pack in a massive amount of characterization and story, but are still able to throw in a twist that will have you reeling. Of course, the understated performances by the small cast, and Bang's tight writing, cannot be forgotten. If you get the chance to watch 'My Nights Glow Yellow', don't pass it up.
Last Days of the Lab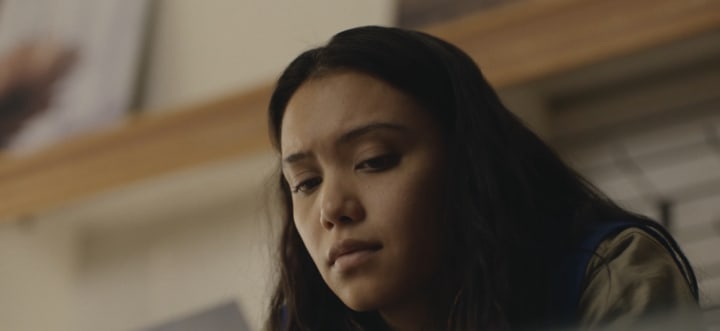 Oh, this film was lovely. 'Last Days of the Lab' was heartbreaking and sweet. This was another wistful film, this time about a mother and daughter who run an old photo shop. It's the end of days for the shop with barely any customers coming in. They're surrounded by old gear that's ostensibly useless, but the place holds so much meaning and memories for them. The growth of the two characters showcased by the filmmakers, writer-director María Alvarez and co-writer Ethan Newmyer, in less than 15 minutes of screen time is astounding. The performances by Alex Felix and Arianna Ortiz are so authentic—the chemistry and history between these two characters is palpable. So little is said, but so much more is felt. This is the kind of film that leaves you wondering about all the ways you can fill in this lovely family's story. So, so good.
Sarajin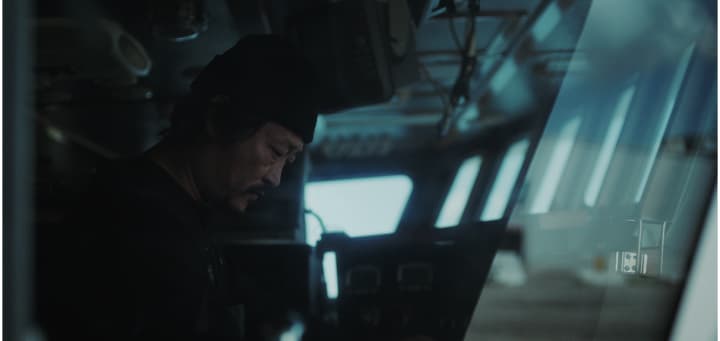 Stories about immigration and immigrant families are always interesting to watch because every person has a unique experience living in another country. The central family in 'Sarajin', which means disappearing, are at a crossroads in their life. They have to make a tough decision about whether they should make yet another major life change in their lives when the sea crabs, that are the family's livelihood, disappear. Justin Kim WooSŏk creates a mesmeric story that comes to life thanks to extraordinary cinematography and tight filmmaking. This film is compact and concise, and the minimal interactions tell us so much about the stresses the protagonist, played by Jongman Kim, is facing. This was both soul-crushing and hopeful, and the story will particularly resonate with anyone who has had to upend their lives only to realize they'll need to do it all over again.
The Ballad of Tita and the Machines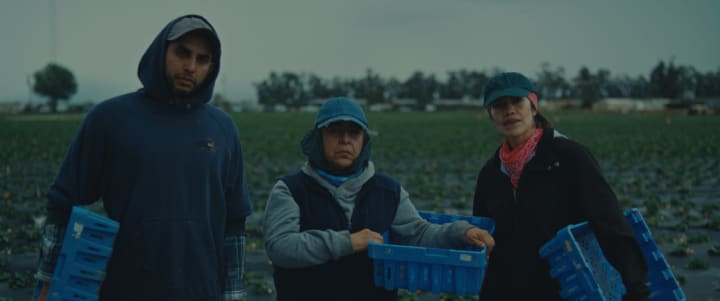 This film is a gem. I audibly laughed during several scenes; 'The Ballad of Tita and the Machines' is comical and satirical, but woefully prescient given the times we live in. We're always being told that humans need work to find purpose, yet when we find something we love doing, tech billionaires swoop in and find ways to replace us with machines. That's the central story of Tita, played to perfection by Laura Patalano. Tita is everyone's grandma, stubborn and strong and afraid to lose her place in life. She finds herself shunted out of the work she loves, but those meant to replace her don't hold a candle to her productivity. This is a fabulous film and says so much about the American working system and beliefs. I think the one message that writer-director Miguel Angel Cabarello and writer Luis Antonio Aldana could have emphasized more is that work is only as productive as rest, because I felt like that's what the denouement implied, but it may be missed by some. This was an excellent film, and I'll be thinking about it for a long time.
Reader insights
Be the first to share your insights about this piece.
Add your insights