Thots on Sherry Pie and the dangers of mislabeling predatory bahavior.
An LA h(ART)beat blog post.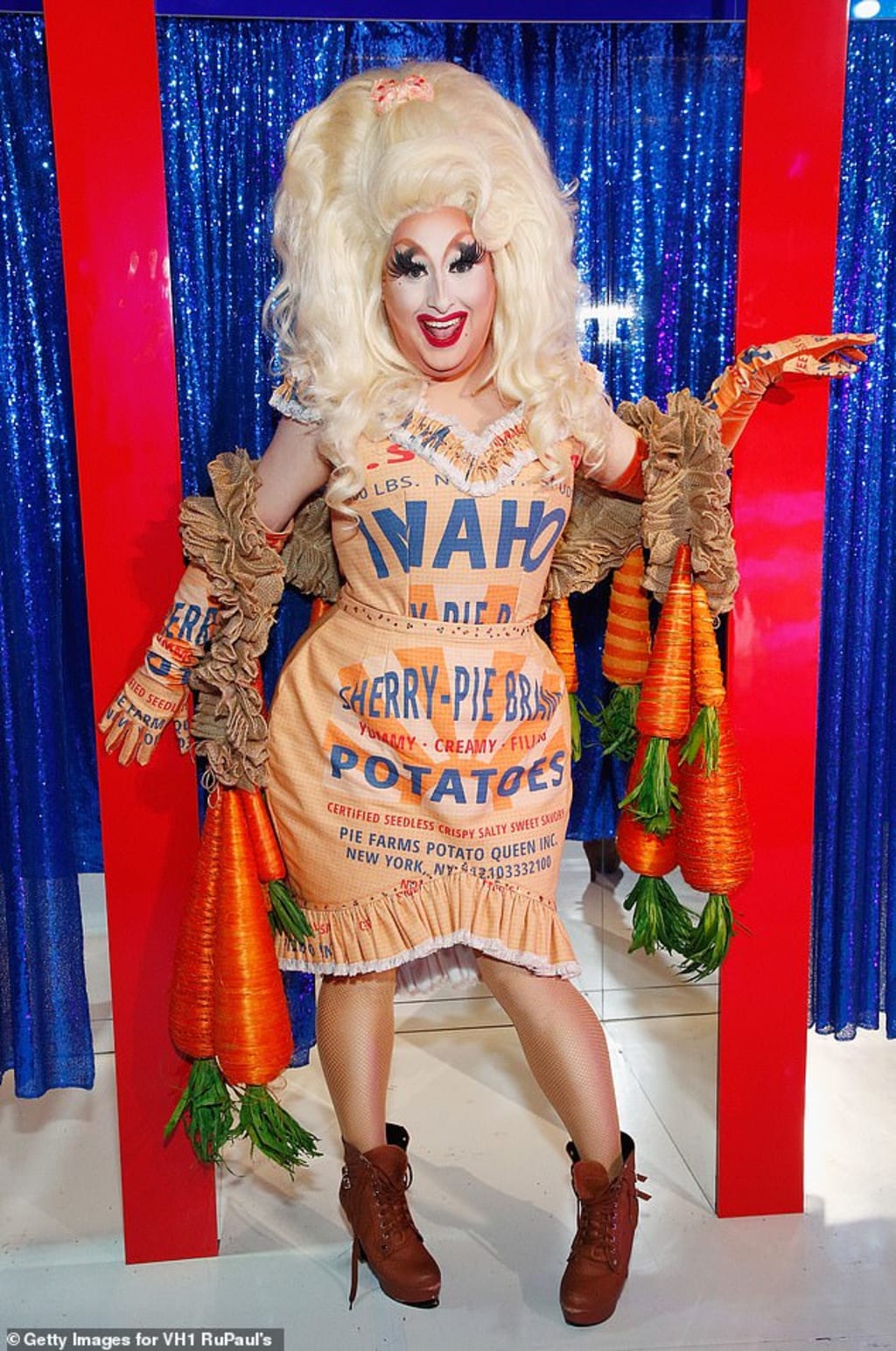 Sack of potatoes or sack of shit? When I watched the "Meet the Queens" intro videos from all 12 contestants of America's beloved queer monarchy, RuPaul's Drag Race - season 12, a kooky, campy and slightly creepy cartoon character of a woman really stood out. With a forced lisp and multiple "pie" references to boot, I couldn't help but cringe at the awkward attempts at comedy and the extremely put on characterizations of miss Sherry Pie. My first thought was "well, this is just a 5 minute video and there's only so much you can do. We will just see what this person is capable of when the season starts." Little did I know how accurate that assumption was.
Just mere hours ago and throughout today, March 6, 2020, multiple people have come forward with allegations that the performer, real name Joey Gugliemelli, catfished them (sometimes for months) under the guise of an audition process and engaged in predatory behavior which involved the young men masturbating on camera amongst other things. Sherry Pie admitted to the behavior and has since apologized but RuPaul's Drag Race has disqualified her from the season post-taping. Sherry Pie is only the second queen to be disqualified from the show aside from Willam Belli.
This information comes when #MeToo is still a huge conversation being had all over the world. Even Rowan Farrow, who has devoted his life and work to bringing light the dangers of such predatory behavior by high powered men with his podcast "Catch & Kill," has just recently dropped his publishing company, Hachette, because they have acquired the rights to publish his father, Woody Allen's, memoir without his knowledge.
But what about the news coverage? Most headlines read this news as "catfishing" and make little note on what this should actually be called - assault. It's quid-pro-quo predatory behavior and it should be named such publicly. The dangers of mislabeling predatory behaviors can lead to difficulty in taking legal action on those who engage in it. It also can lead to a societal "shrugging off" of such behavior and never keeping people accountable for their actions. It also allows the conversation to turn back into a "men will be men" argument which is just as bad.
We have to teach our children better about how to handle these situations. I have to commend the 5 - now 7 - men who have come forward with the allegations about Sherry Pie. Gay culture doesn't allot the conversation to veer into sexual abuse because we don't think that it can happen to us as our culture deems us just extremely sexual anyways. A lot of us really don't know that we have, indeed, been victims ourselves because it's sort of ingrained into us. A lot of us don't know how to say no because we may have "placed ourselves in the situation" or we "knew what we were getting ourselves into beforehand." These are the same defenses that so many women face when they stand up for themselves. There is no comparison, obviously, there are economic and structural differences between what women face and what gay men face, but there are some similarities. The main thing is to become aware of the abuse, to identify it, and to call it out when we see it. No means no, and if someone is telling you that otherwise simply because you're gay, then that's a problem also.