This Amazing Spider-Man Cosplay Marriage Proposal Will Melt Your Heart
The second year of Titan Con held at Cal State Fullerton kicked off at the end of April and it was even bigger than last year.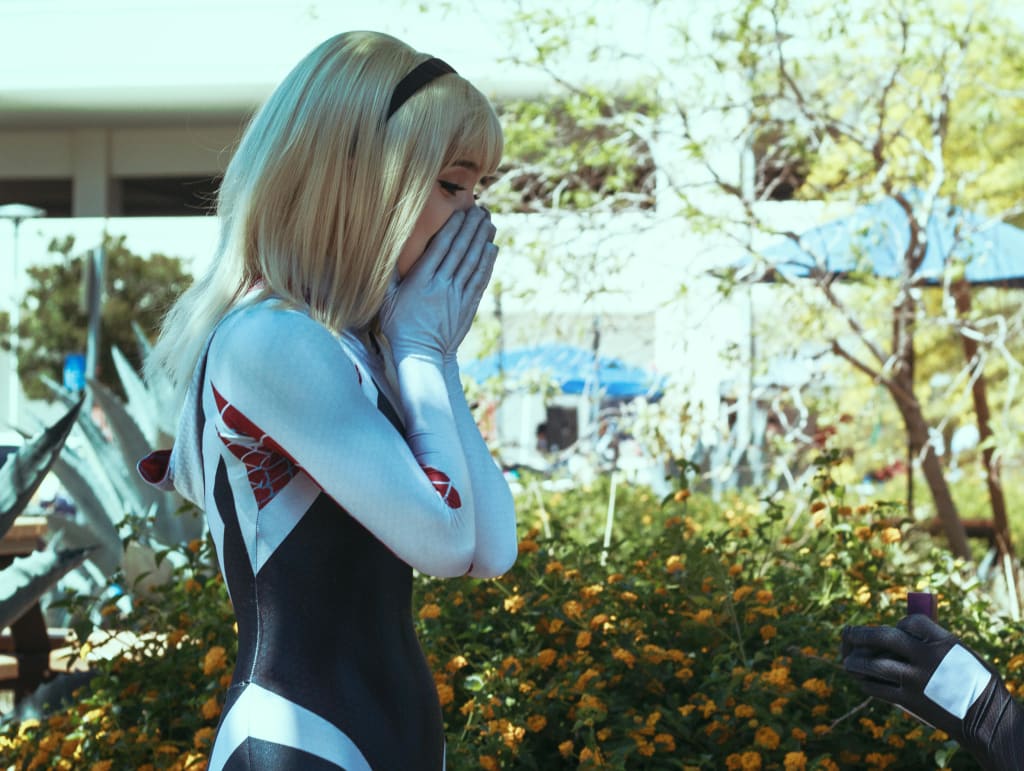 The second year of Titan Con held at Cal State Fullerton kicked off at the end of April and it was even bigger than last year. A lot of great cosplayers and photographers came out for the free event. Seeing a lot of nerds dressed up probably confused some of the students there who didn't know what was happening, but that's okay.
The campus had its fill of convention goers and photoshoots were pretty abundant in every nook and cranny. Amidst all of the fun of the con, Spider-Man cosplayer, @warwaffle (Instagram) decided to surprise his fellow web slinger, @spidermaiden (Instagram), by dropping down to one knee and asking her to marry him.
I was tasked with taking their picture.
The Groom-To-Be's Battle Plan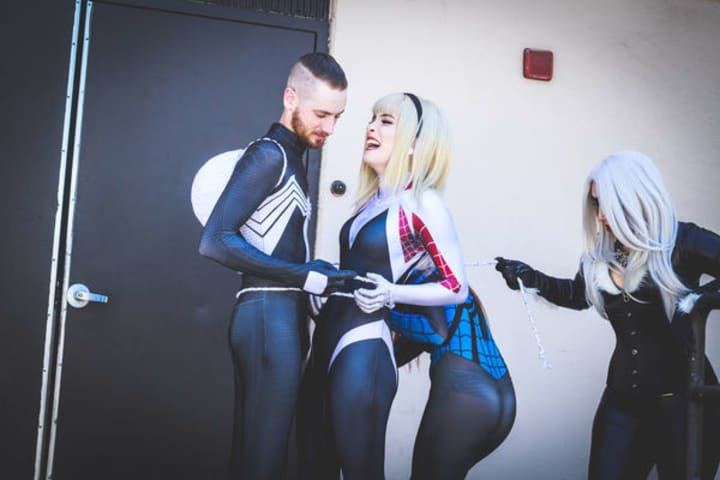 The plan was pretty simple. The two of them would attend Titan Con and just have a nice time without any indication that anything was brewing in the background. Meanwhile, his designated photographer (me) would post up somewhere that had a crowd and have his speaker with him ready to rock. He was wearing his Black Suit Spidey cosplay, she was wearing her Spider-Gwen cosplay. (What? What were your parents wearing when they got engaged?)
The two of them would come over and have a shoot with said photographer while music was blaring. Somewhere in the middle of the shoot, the music would switch to a predetermined song which was his cue to grab the ring and get to proposing.
And, man, it worked like a charm.
The Proposal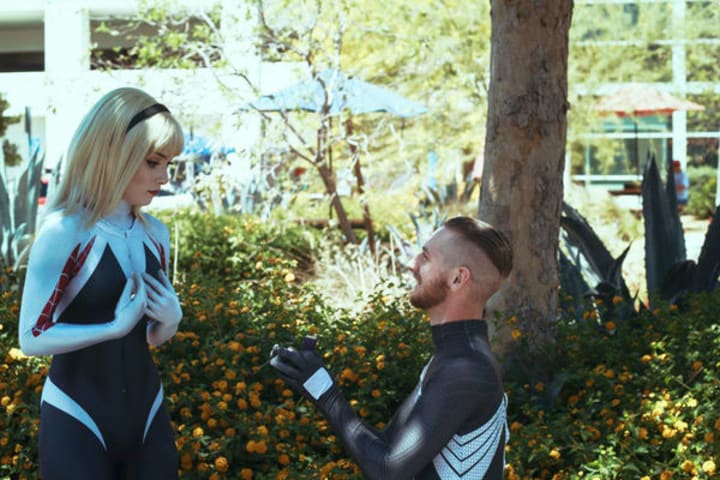 The song switched over and he grabbed the ring from his webpack while she wasn't paying attention. As his song of choice was playing, he dropped to one knee just as she was turning around and that's when the crowd went wild.
Judging from her initial reaction, it looked like he did a very good job of keeping his plans under wraps.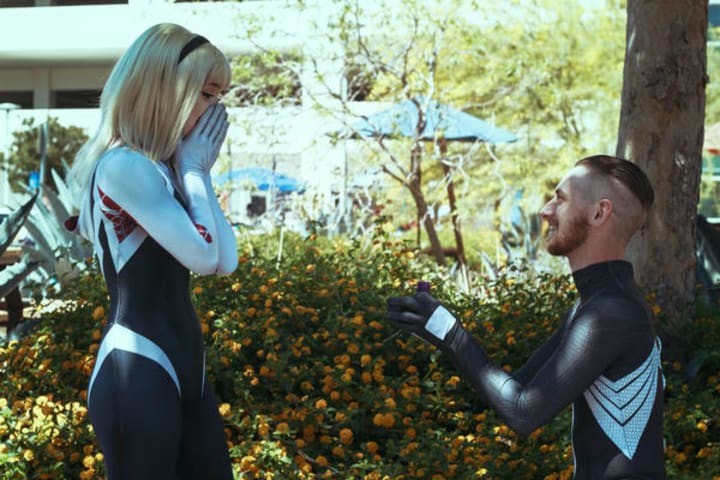 She said yes, by the way.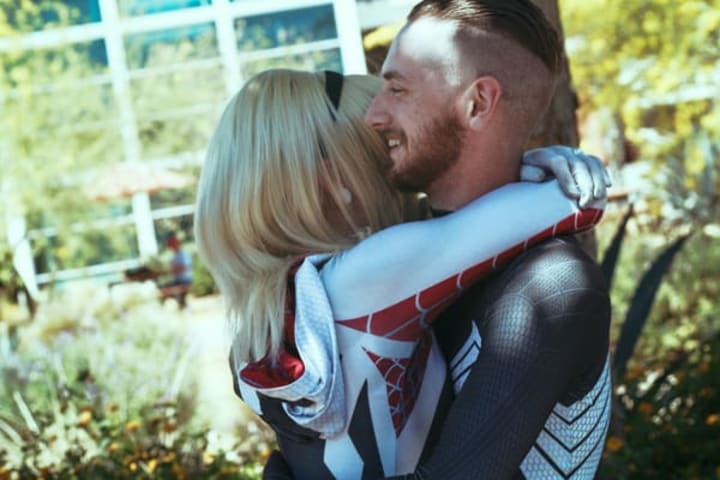 Despite being nervous at first, warwaffle managed to create a memory that will last both of them a lifetime.
And by some miracle I managed to capture it.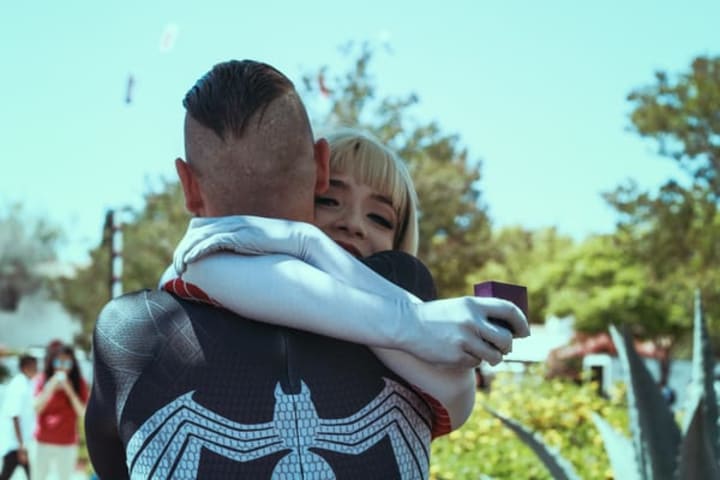 Congratulations to Warwaffle and Spidermaiden!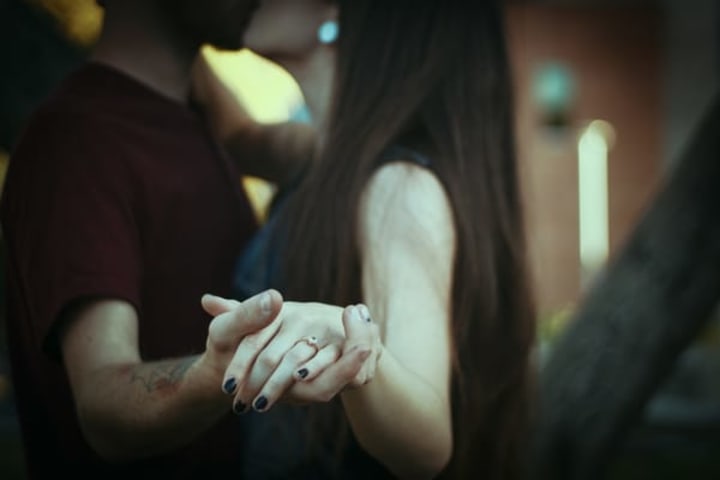 The two of them are very happy and are excited about this new chapter in their lives. Gotta love conventions, man.
Gotta love 'em.
cosplay
About the author
I'm a SoCal based photographer and freelance writer with a love for everything nerdy.
Follow me on Instagram at Mediumblast and Twitter on @medivmblast
Reader insights
Be the first to share your insights about this piece.
Add your insights