Things That Feel Like Winter
TV and Movies to Warm You Through The Cold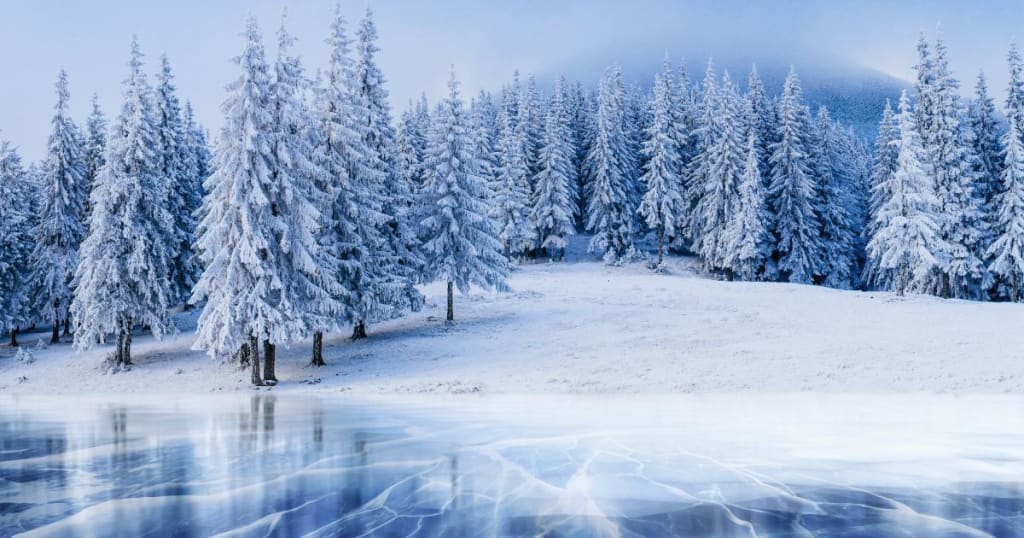 Now as we discovered in October there are certain pieces of media that feel like fall and likewise there are pieces of media that feel like winter. These are the perfect shows, movies, music and books to experience when it's raining or snowing outside and you are just trying to stay warm. Occasionally I have no explanations for these and it's just a feeling but sometimes these things are meant to feel like winter.
The Great British Bake-off
For obvious reasons The Great British Bake-Off is clearly a winter show, I think I had this in my fall article too but guess what, they have a holiday edition so it's two separate things! Watching bakers fill the tent with their holiday treats inspired by their own traditions is so comforting to watch and even more soothing to just listen to while you are baking, wrapping presents, reading or doing anything that requires background noise. The Great British Bake-Off is the ultimate winter comfort show and everyone should watch the holiday edition.
Merlin
This one is a little more abstract I guess but I added it to the list for the same reason Sherlock is a good fall show, the vibes. Merlin is the perfect show to watch on a rainy or snowy day as it warms you up with its delightful humor and adorable bromance. Also the color palette seems much more fall-like but the emotions and the storylines feel more like winter to me, unexplainable but I stand by it.
The West Wing
This one is easier to explain honestly, The West Wing features some of the best writing television has ever seen and ever will see and the feelings it gives off are entirely winter based. Taking place mostly inside the white house the colder color palette lends to that, as does it's actual Christmas episodes and use of the DC weather. Honestly this show is perfect to watch in any season because it truly is an incredible and brilliant piece of media. The series ran for 7 seasons so there is plenty to binge on cold winter days, whether or not you are watching for the first time or re-watching for the tenth it's enjoyable on every viewing.
Pride and Prejudice - Kiera Knightly
This one should be rather obvious quite frankly and I suppose we could include the BBC version on here as well but I like the Kiera Knightly version better. And honestly the Kiera Knightly version of Pride and Prejudice is much more wintery then the BBC version. The BBC version took great care with the source material and they made a wonderful and accurate adaptation but the Kiera Knightly version felt more like Pride and Prejudice and that story has always felt like winter to me. Cold but at the same time loving and warm, the absolute perfect winter story.
Over the Garden Wall
My husband introduced me to this Elijah Wood project just recently actually, and it was so good. I absolutely loved it, and it's actually set in winter! There is snow and everything as well as adorable, quirky and ridiculous humor and sweet storylines. The very realistic brother characters take you on the cutest winter journey, this one is relatively family friendly as well.
BoJack Horseman
Is seasonal depression getting you down? Are the winter blues just too much? Well I've got the perfect thing to make it so much worse…BoJack Horseman is the perfect show to watch if you need someone to articulate your struggle and throw it right in your face, so if you are the kind of person that likes self awareness and avoiding your problems then this is the show for you.
Reader insights
Be the first to share your insights about this piece.
Add your insights