'The Young Man from Atlanta'
An Unwanted Guest.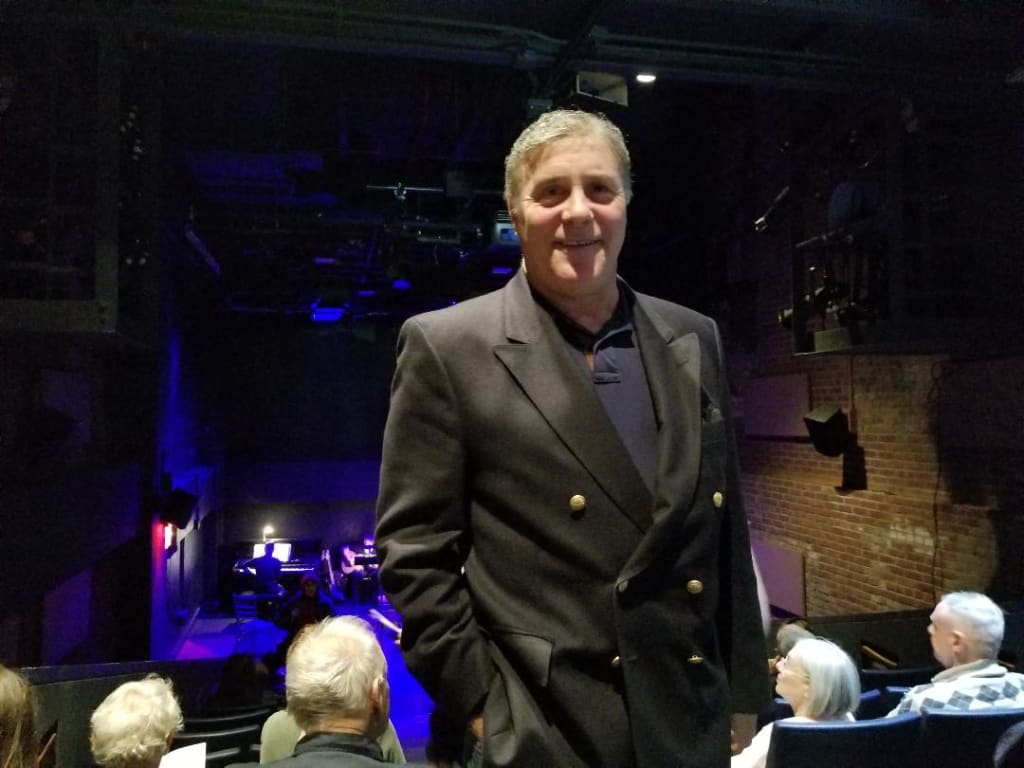 Robert Massimi.
In what is Horton Foote's second attempt at making The Young Man from Atlanta a success in New York, The Signature Theater opened this show Saturday evening in the hopes of greater success. The first version of this show, even though it won the 1995 Pulitzer Prize for drama, wasn't quite what it needed to be. Not until two years later, by which time it had been rewritten and recast, did The Young Man from Atlanta finally move from off Broadway to Broadway. Even then, it failed to have a long run. Foote's studies of Southern family life never had gone over big on Broadway. With Foote's A Trip to Bountiful, audiences began to realize his work was different and not as forward leaning in his plot structure.
In all its iterations The Young Man from Atlanta, whose principal characters were all seen earlier in Mr. Foote's Orphans, is a study in disappointment. It is 1950 and Americans are optimistic about the future and Will Kidder (Aidan Quinn), a 60ish small-town boy who moved to Houston as a young man to chase the American dream, suddenly finds himself at a loss. Will has lost his job at a horrible time, he just sank most of his capital into his new house. It is also at this time that he discovers that Bill, his only son, died under suspicious circumstances, was gay, and his partner has now come to Houston in hope of getting money out of Will and his naive wife, Lily Dale (Kristine Nielsen). The combined stress of these occurrences causes Will to suffer a heart attack.
In what may seem to the audience as inconclusive, Horton Foote has always been less interested in spectacular eventfulness than in a softer, gentler studies of character. With Foote you get no show — stopping confrontations, no wild rambling actors, only control and calmness. Indeed, Bill's partner, the title character, never appears on stage, nor is the nature of his relationship, with Bill made explicit. Mr. Foote's interest is in people like Will, whom he describes in his program note as optimistic, hardworking and confident.
Mr. Foote, like Thorton Wilder, is about his storytelling. Like Wilder, Mr. Foote believes devoutly in the significance of the smallest events in one's daily life, eschewing melodrama to focus instead on how ordinary people cope with life's struggles. Foote has his characters get by and deal with anything that comes there way; even if one has to do so by turning their faces from the truth. "There was a Bill I knew and a Bill you knew and that's the only Bill I care to know about", Will tells Lily Dale at play's end, leaving us in no doubt that he has deliberately chosen to know nothing more about the son he never really knew at all.
Director Michael Wilson has directed many of Foote's plays and knows how to bring all the actors in tight to create the subtleties that is Horton Foote's writing. Wilson creates an uncanny way in which he shows us a play as if not being performed but rather watching life unfold before our eyes. Mr. Wilson and his cast makes every moment of The Young Man from Atlanta seem natural and believable. Mr. Quinn's performance is so natural and believable that it is almost impossible to think of him on a stage acting; rather we think of him as a person in real time going through many difficulties in his life.
entertainment
About the author
I have been writing on theater since 1982. A graduate from Manhattan College B.S. A member of Alpha Sigma Lambda, which recognizes excellence in both English and Science. I have produced 12 shows on and off Broadway. I've seen over700 shows
Reader insights
Be the first to share your insights about this piece.
Add your insights