The Woman King (2022) Review
The Woman King Movie Review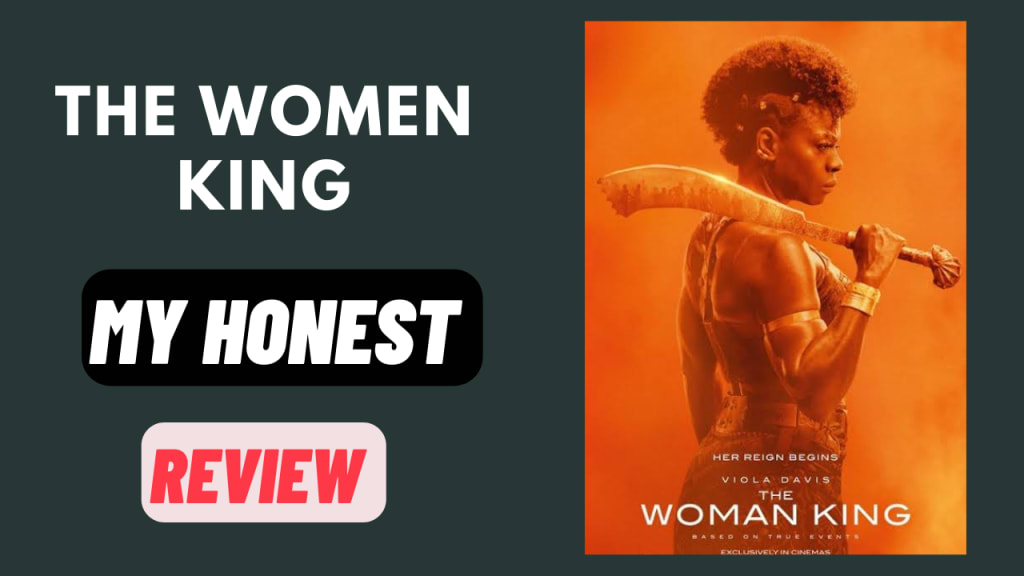 The Women King 2022 review
The Woman King is an African historical action drama film directed by Gina Prince-Bythewood.
I have seen this film recently, and I am going to share whatever my overall experience or opinions are after watching it.
It dates back to the 18th century and was once an African kingdom. The Warriors protect this kingdom, a group of female warriors headed by Nanisca.
And now this warrior group is preparing to save Africa, or The Women's kingdom from a big threat. What are those dangers, and will this female warrior be able to face them or not? Furthermore, you have to watch this film.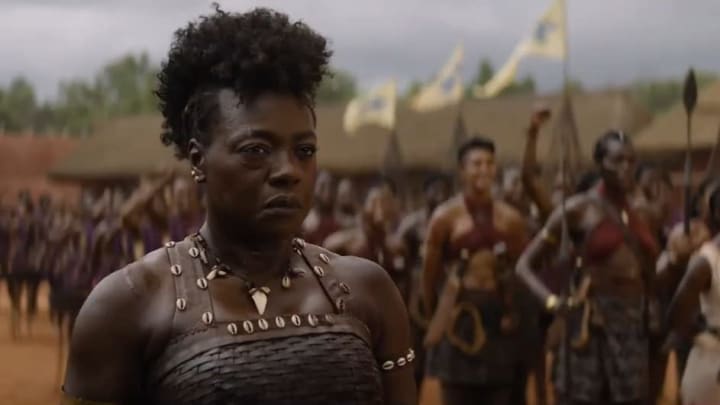 Now the question comes that how was my experience seeing this film, but first let me tell you that this film is based on true events, that is, whatever you will get to see in this film, it has happened in reality.
But I cannot tell you how historically accurate this film is because I am not a student or professor of history, that is why I will not talk about the historical accuracy of this film.
In my view this film is a powerful, impactful, engaging or entertaining drama, the story of this film will surprise you a lot especially if you do not know about African history.
And if you like watching historical dramas like me, then this film is the best option for you to watch.
You will also be surprised to see how African tribes used to enslave their own people and sell them to the British and the British used to buy Africans for their business after giving a little-bit of money and used to take them as their slaves.
And then how the female warriors of a kingdom Dahomey started a war against them, and they had to face some kind of troubles here it is interesting to watch.
Not only this, but you will also get to see small twists and turns in the story and you will also get to see a good action here which is no less than a roller coaster ride.
Somewhere an emotional connection will also be built from these characters and this film shines completely in the actor's performance aspect.
You will get to see absolutely real or believable performance of each actor.
The music of the rest of the film should also be praised because I liked it a lot, and overall production value is also good.
Very beautifully Africans settings have been captured in the film, when you will experience the unique culture and rituals of Africans in this movie, then you will get a good feeling.
Weak points
A romantic subplot has also been inserted here which was not needed in my opinion.
The backstory of Nanisca should have been explored a bit better which has not been done, and I also found the action to be a bit lacking in this film.
Instead of adding an unnecessary romantic angle subplot, if the length of the action sequences had been longer, then the fun of watching the film would have been doubled.
Conclusion
In short The Women king is a well written, or well executed film and I highly suggest you that if you like to watch historical action drama which is based on true events, if yes then you will definitely enjoy watching this movie.
Yes, but do not watch this movie with your family because nudity is seen at one place.
If any of you have already seen this movie, then definitely share your opinion in the comments.
Reader insights
Be the first to share your insights about this piece.
Add your insights