The Wizard of Oz contributed to Judy Garland's death
The 1939 film that has entertained generations for more than 80 years is in part why its star died of an accidental drug overdose.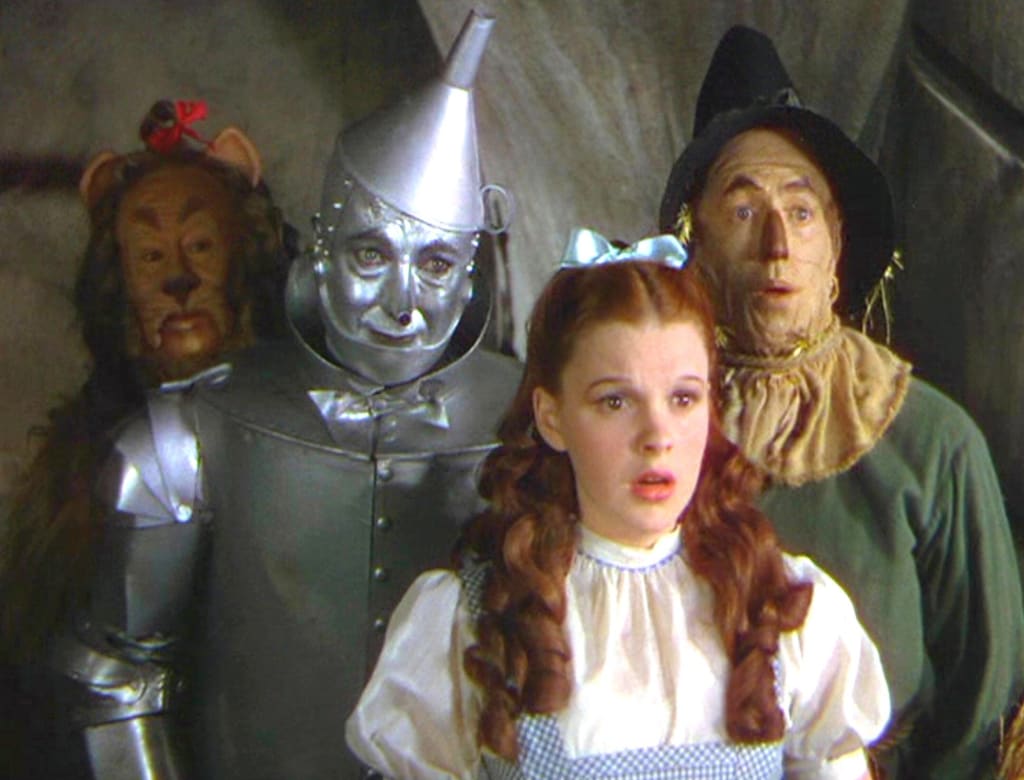 Judy Garland was abused from childhood
Judy Garland was born Frances Ethel Gumm on June 10, 1922, and passed away on June 22, 1969, at age 47. Her death was ruled as an accidental drug overdose. Her journey towards the day that her life would end began at age 10 and is not a pretty story. In today's society, the adults in her life would have been arrested and charged with child abuse and Garland may have been placed in a foster home. They say truth is stranger than fiction and Garland's real life was more horrendous than anything that could be imagined and put on a television or movie screen.
Judy Garland's mother put Mommy Dearest to shame
Garland struggled in her personal life from childhood and the pressures of early stardom which affected her physical and mental health from the time she was a teenager. It began with her mother, whom Judy later referred to as the real "Wicked Witch." Francis Gum reportedly gave her daughter pills to keep her energized so she could perform and then more narcotics at night to help her sleep. This is based on an account in the book Get Happy: The Life of Judy Garland by Gerald Clark and began a lifetime of uppers and downers for the talented singer.
The second villain in Garland's life was Louis B. Mayer who signed a 13 year old Judy to a contract with MGM. She was too old to be a child star and not old enough for adult roles so the studio did not know what to do with her. Judy's physical appearance was also a problem for the movie studio. She was only 4 ft 11+1⁄2 inches and her "girl-next-door" looks did not exemplify the glamorous persona required at that time for a leading lady.
Judy Garland was fed amphetamines and barbiturates
Louis B Mayer took his cues from Garland's mother and no doubt had her blessing on his actions. He began giving Judy uppers and downers to keep her peppy and then to help her sleep. The singer's adulthood was plagued by alcohol and substance use disorders, and her lifelong substance use disorder is what ultimately led to her dying in London from an accidental overdose of barbiturates.
According to Charles Walters, who directed her in a number of films, Judy was anxious and self-conscious about her looks "because she was going to school at Metro with Elizabeth Taylor, Ava Gardner, and Lana Turner, who Walters described as "real beauties." He actually was quoted as saying "Judy was the big money-maker at the time, a big success, but she was the ugly duckling ... I think it had a very damaging effect on her emotionally for a long time. I think it lasted forever, really."
Women who were not the popular pretty ones in their family, in school or in their neighborhood will no doubt relate to how Garland must have been feeling. Her insecurity was "exacerbated" by Louis B. Mayer, who was the head of the studio and referred to Judy as his "little hunchback". Garland was talented and beautiful in her own way and should not have been criticized by greedy film executives who considered her to be physically unattractive but used her as their gravy train.
The Wizard of Oz set Judy Garland up for a lifetime of misusing substances
Judy's voice was their cash cow so they began manipulating her on-screen physical appearance in various ways. So now we have a young lady whose mother was giving her drugs to keep her going through auditions and performances and now the studio heads are doing the same as well as changing the way she appears on screen. In Frank L Balm's book The Wonderful Wizard of Oz, Dorothy was a 10-year-old girl. Garland was 16 and for the movie, Dorothy was supposed to be 12. Judy's hair was put in pigtails and they wrapped a tight uncomfortable bandage around her chest and torso to hide her developing breasts.
Garland was body shamed
The studio bosses thought she was overweight and began restricting her diet along with pumping her full of drugs. The young actress had to endure 16 days of filming and constantly being told what she could and could not eat. There have been rumors that some of the munchkins harrassed her by putting their hands under her dress so this was not a good working environment. By the time Garland finished filming The Wizard of Oz, she was 17. This was four years of torture from the studio with an additional three by her mother. By this time the star was already heavily addicted to amphetamines and barbiturates.
If indeed all of this is true and you put it together the movie that is beloved by millions cost Judy Garland everything. She was basically starved, sexually harassed, bullied about her looks and her weight, and forced to take drugs just to get through the filming of The Wizard of Oz. Garland spent the rest of her life battling substance use disorder as well as alcoholism. her treatment on the movie set actually set her up for a lifetime of pain and suffering and ultimately led to her dying in London from a barbiturate overdose. The coroner's report said that it was an accident and that she had used this drug since childhood to help her sleep.
About the Creator
Cheryl is a poet, freelance writer, published author and former Newspaper columnist. She has degrees in Psycology and Biblical studies. She enjoys sharing natural cures, and Nostalgia related info. Tips are greatly appreciated.
Reader insights
Be the first to share your insights about this piece.
Add your insights