Best of Netflix
The Witcher season 2, trailer, plot, storyline, release date, cast, actors, and premier
Gerald of Rivia let's see what happens, everything you want to know about the Witcher season 2, latest updates on the season 2 of magical series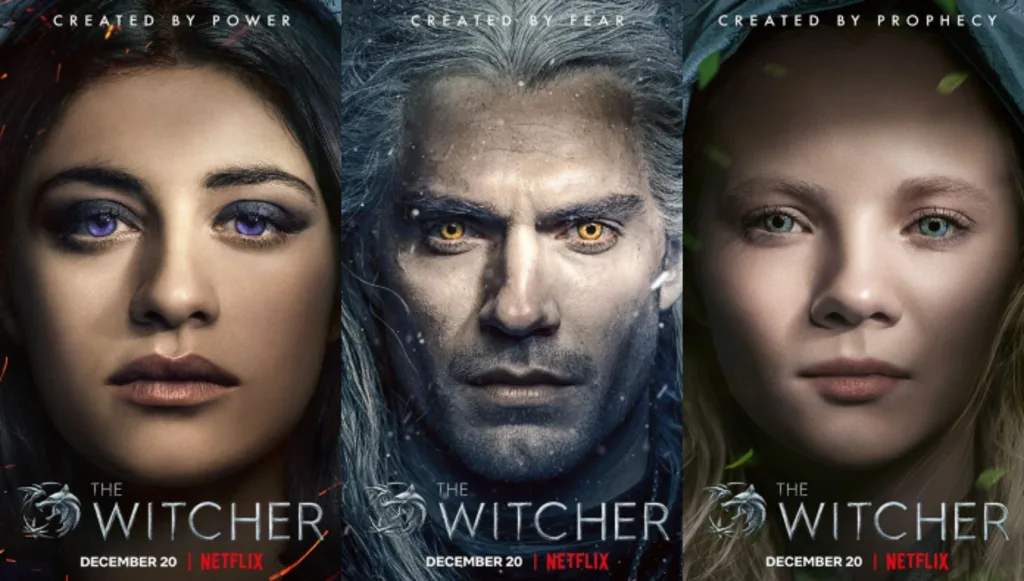 Destiny what is the next surprise?
The Witcher is based on a series of Novels, written by Polish author Andrzej Sapkowski.
Now it is a Netflix series with incredible ratings, the Story is about 3 lead characters joined by destiny,
The Witcher being loved for both its storyline, and cast, everybody wants to see Henry Cavill on Screen with that hot figure.
The first season was rather confusing for many of us due to the high number of time leaps, all of our characters are often found wandering in different time Zones throughout the series.
The main characters are Geralt of Rivia, Cirilla(Ciri) the granddaughter of the lioness of Cyntra, Yennefer of Vengerberg.
Cirilla is a child whose destiny is to find Geralt of Rivia, Ciri also possesses unique magical powers.
Yennefer is a mage born with a curse because her real father was an Elf. She was taken to a magical school to learn magic, she becomes a very powerful Mage, and for beauty, she lost her ability to create Life.
The Witcher or Geralt is also trying to find Ciri, and also is in love with Yennefer, he is made up of magic, and is immortal, he protects people from monsters in return gets paid.
At the end of season 1, we finally got to see all of our characters in a single time zone, finally, Geralt and Ciri are together, but as a clue surprisingly they are not the only ones joined by destiny here, our famous Mage Yennefer is also included, as we saw in the very last scene that when Geralt told Ciri that how People are joined together by destiny, and then she asks him who is Yennefer?
At that very moment we know that they are going to be together with Yennefer in season 2, Nilfgaard is also now a cruel enemy of Yennefer as she lit on fire the whole battlefield where Nilfgaard was on a win.
Yennefer is also vanished at the end leaving behind no trace, we can't forget that Cahir is after Ciri for some reason, that's why we can expect a common enemy for all our lead characters in season 2 of The Witcher.
Season 1 was slow but with an incredible plot, Season 2 is much dark.
Season 2 focuses on Villains more like why Nilfgaard is important? Who is Cahir, and Frengilla? And where they will go from here?
"I can't wait to dig deeper into Cahir and Fringilla in [The Witcher season 2], who they are, why Nilfgaard is important, and where they'll go from here," Hissrich said on Twitter. "It's one of my favorite parts of the new season."
The Witcher showrunner Lauren S. Hissrich has teased one of her "favorite parts" of the upcoming second season, suggesting pair of Villains will be more important and highlighted.
There is nothing official yet but the lead cast is, of course, returning the new cast members confirmed till now include Yasen Atour from the Young Wallander, Agnes Bjorn from Monster, Paul Bullion from the Peaky Blinders fame, Thue Posted Rasmussen from F9, Aisha Fabienne Ross from The Danish Girl, Kristofer Hivju from Game of Thrones, and recent graduate Media Simson.
These new members have already been confirmed for the following characters:
Atour as Coen, Bjorn as Vereena, Bullion as Lambert, Rasmussen as Eskel, Aisha as Lydia, Kristofer as Nivellen, and Simson as Francesca.
The release date is unknown due to several reasons mainly, however, due to Pandemic the shooting was to start in 2020 but as we know everything in the world is paused so is the shooting for the Witcher.
The Witcher season 2 is set for release in 2021 because production has currently been shut down due to the COVID-19 pandemic.
Until that, if you like the article tip it by pressing the tip button below.
You can try out the Novels also until the series gets any more updates.