'The Waverly Gallery'
A Heartfelt Play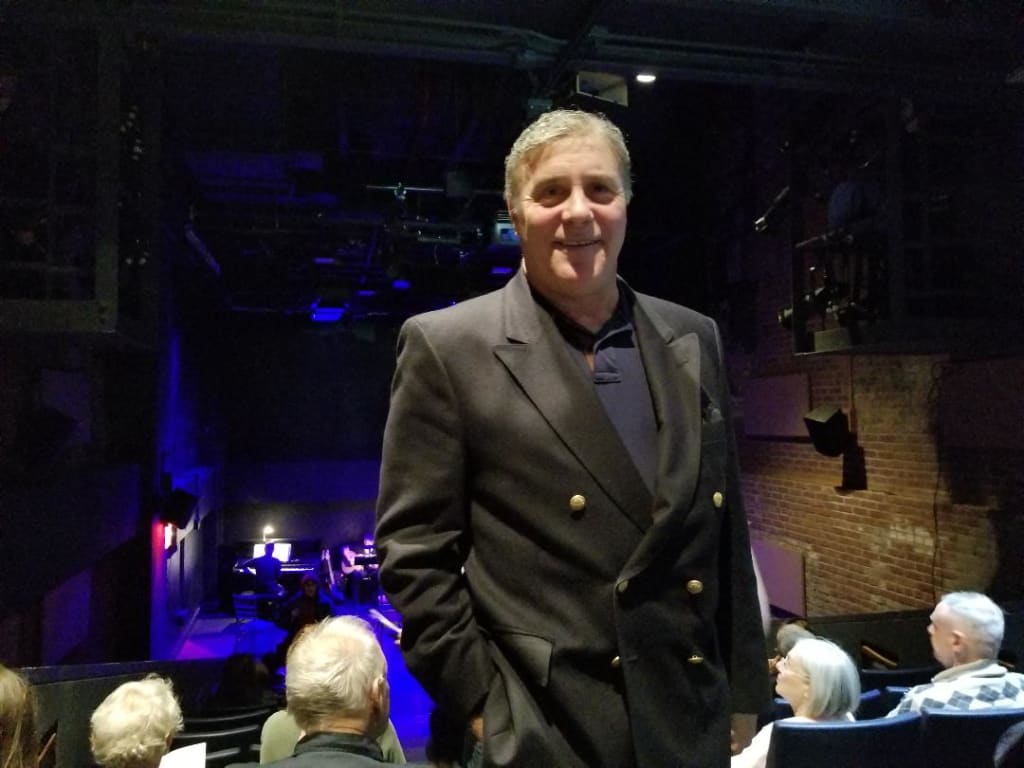 Robert Massimi.
In what is a chock full of theater season, The Waverly Gallery is another great one. Elaine May who has not been on a Theater stage for fifty years is just magnificent. May plays Gladys Green, a women who when we first meet her has the beginning of dementia. She is at the breakfast table talking to her grandson Daniel (a brilliant Lucas Hedges), she flashes her winning smile as she tells him about her grandfather, her ex lover after grandpa died and her life. She is hard of hearing and that hearing aid leads to a night full of comedy. Kenneth Lonergan has written an autobiographical piece as he recalls his own mother suffering this disease. Lonergan who wrote Lobby Hero, performed on Broadway last year, has written some remarkable pieces, Gangs Of New York and Manchester By The Sea to name a few, has a winner with Waverly. Lila Neugebauer is flawless in her direction of this play. The cast are all terrific and Neugebauer delivers a gentile yet a nuance of a play that deals with a horrible subject. In straddling a very fine line of comedy and what could be offensive, the direction takes us on a blissful theatrical experience.
We see the first set, a brick wall that is supposed to be Gladys' past, most of what David Zinn gives us is an urban background against the main staging and it works well. He does not let us forget where we are, Greenwich Village and the Upper West Side of Manhattan, New York. The video's we see in between scenes is New York City both in the 1950s and as the play goes on, the 1960s. There is a relevance here, actually two scenarios, one is it measures time when Gladys was younger, the second is how the city changed over the years, how the people changed that came their and how time marches on, whether we like it or not. Zinn gives us a wonderful evening of scenery to imagine upon. Ann Roth's costumes are also great as it the lighting all evening by Brian Mac Devitt. Ms. May's style is one that shows us that she was a women who liked to throw parties, she got things done when she was younger, she was smart and elegant in younger years.Roth brings this out nicely. Mac Devitt keeps the actors in focus all evening, the lighting brings out the upbeatness in a very morbid subject.
Lucas Hedges like Manchester By The Sea is a stand out. His dry wit and comedic timing is priceless. He also gives monologues throughout the show that if they weren't spot on, the show would not have been as great. Hedges gives us an emotional performance without effort. We feel his pain at being continually woken up at all hours of the night, the same questions asked over and over by grandma. In fact we see all the frustrations that each has, Gladys fears what is happening to her, she hates that she forgets and as such she becomes frustrated. We see her daughters frustration, Eleen(Joan Allen) as she tries to help her mom. Ellen realizes that it is fruitless, that her mom who was a beacon of strength once upon a time has now whittled to nothingness. Her husband, Howard who has parents in there 90s is also frustrated. Howard himself and he has to deal with the fact that his Mother-In- Law might be moving in with them. Both Doctors, neither has time for this nightmare that is there lives. Howard (David Cromer) is abrupt, he has little patience for Gladys. He has a life and does not want to be bothered with this inconvenience, yet he is compassionate at the same time.
Even with dementia we see Gladys's warm side. She has an art gallery in the Village and takes in every fleeting artist including Don (Michael Cera), the dim witted artist who paints from the heart. Most of his paintings are from and about his home town in Massachusetts. Cera is terrific in his role as a clueless person who comes to New York on a whim, only to have the City eat him alive.
The Waverly Gallery at the Golden Theatre is an evening that an audience member will not forget. Great acting, set and direction makes this a winner. It deals on an emotional subject. Waverly gives the audience raw emotion, tears, laughter, poignancy and horror all rolled up in one.