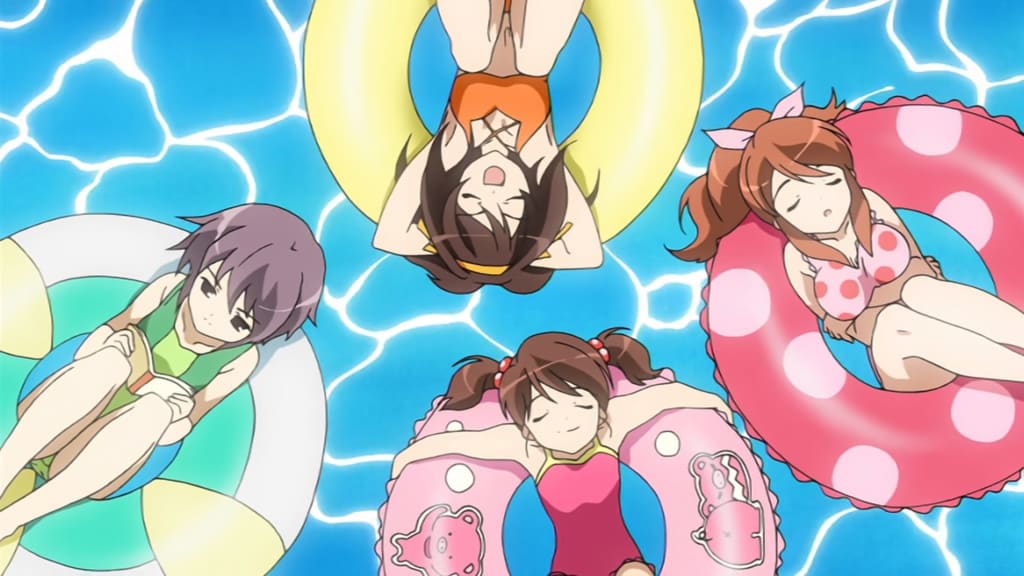 I know writing a part 2 is a little unoriginal but summer isn't over which means there is still time for you to binge some anime!! I hope this helps you find a show that brings you some entertainment this summer!! These aren't in any order or a particular genre. I only recommend anime I have watched and loved. Let's begin!!
15. Horimiya
Storyline: At first glance, the ultra-popular Kyoko Hori seems like a frivolous high school girl, but in reality, she's simple, pragmatic, and family-oriented. On the other hand, the bespectacled Miyamura Izumi comes across as an average, gloomy high school fanboy, but he's an attractive young man who has a bad-boy streak and is covered in piercings and tattoos. When these two unexpectedly similar classmates have a random run-in outside of the classroom, a bubbly, sweet tale of school life begins.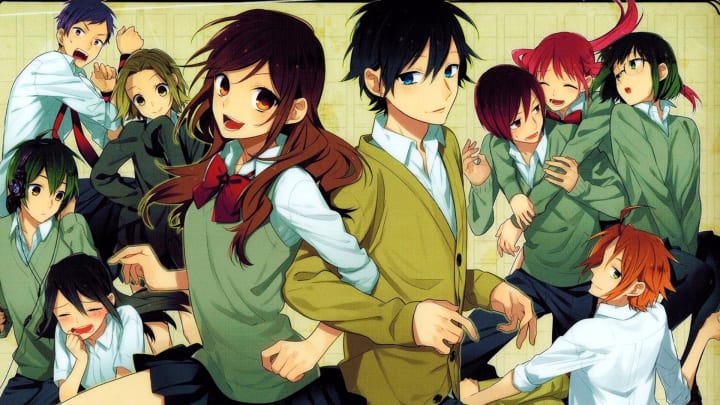 Info: 13 episodes in season 1, Season 2 will be released in July 2022
Genre: Comedy, Drama
My Review: I loved this anime! I am a sucker for slice-of-life comedy but this one completely changed the game. The art was simple but there were so many unique characters and the story was very light-hearted and fun! My favorite part was they nailed the don't judge a book by its cover, you saw each character develop into their unique personalities and overcome their stereotypes. If you need a good laugh I'd recommend watching this asap!!
14. Komi cant communicate
Storyline: An absolute beauty to anyone, Shouko Komi in reality suffers from extreme social anxiety and communication problems, making her largely unable to talk to others. However, her attractiveness and stoic appearance, which in itself results from her anxiety, are perceived as a refined class, making her highly popular while preventing people from actually getting to know her. Komi's first conversation with Tadano is over a blackboard, and she uses a notebook to convey her feelings through writing. Despite this, she is still capable of verbal conversation over a cell phone. Her dream is to overcome her communication problems and make 100 friends.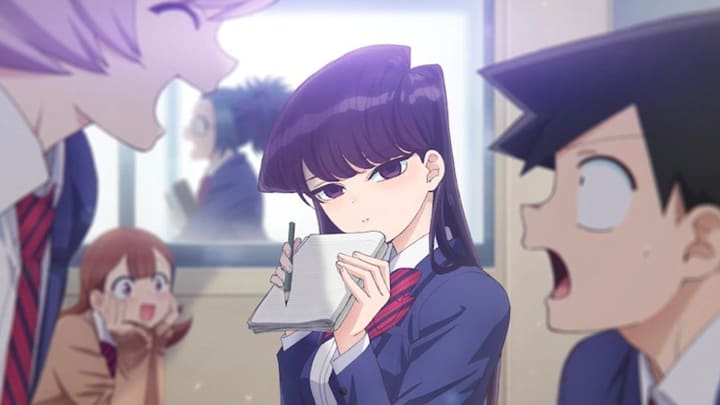 Info: 12 episodes in season 1, Season 2 currently airing on Netflix
Genre: Comedy, Drama
My Review: When I say I have never related more to a character before in my life I mean it. As someone who deals with crippling social anxiety seeing a character with the same fear but trying her best to overcome it was so encouraging to me. They don't make fun of social anxiety or use it to crack some jokes, but they bring it into the light of us not wanting to be anti-social we just don't know how to be social. Komi's friends are so supportive and sweet to her the whole show. Making this an adorable light-hearted, must-see, comedy.
13. Kakushigoto
Storyline: Gotou Kakushi is a mangaka, a well-known manga artist. He is known for many ecchi titles, which many fans across the world highly appreciate. However, his life changes, when he becomes a father. Gatou now tries to prepare for his new life and to hide his secret from his daughter. Will he succeed?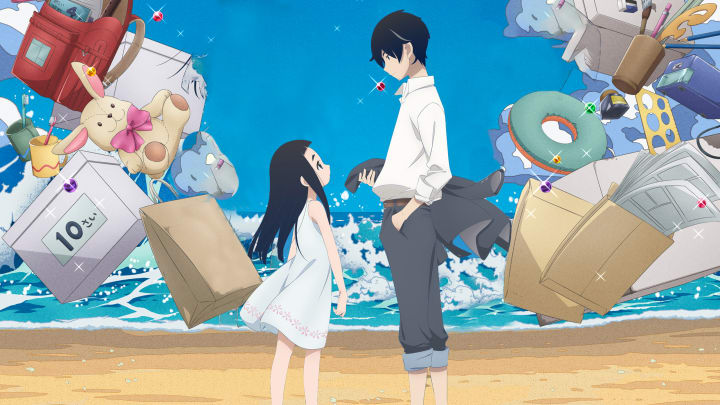 Info: 12 episodes
Genre: Comedy, Drama
My Review: This show caught me off guard. I went into it thinking it was going to be a super sweet father, daughter story, which it was, but there was a twist in the last couple of episodes that will make you cry like a baby. Very unique story, art, and characters. Super funny as well. Add this to your list!! It is a must-see.
12. The Future Diary (Mirai Nikki)
Storyline: Yukiteru Amano is a 14-year-old loner who spends much of his time dispassionately recording events around him in his cell phone "diary." His only friends are imaginary ones: Dues ex Machina, the "god of time and space," and Murmur, Dues' impish helper. Yukiteru's life takes a turn for the strange when his diary starts recording events before they happen and Dues announces that he's not so imaginary after all, and a turn for the sinister when his diary announces his impending death. It turns out Yukiteru has become part of a survival game to determine who will succeed Dues as the god of time and space, competing with 11 others who also possess diaries that predict the future in various ways, But Yukiteru does have at least one strong ally: Yuno Gasai, a classmate who despite being a Future Diary holder herself is determined to protect Yukiteru at all costs. She's also an obsessive and possibly crazy stalker whose own Future Diary records Yukiteru's every move in ten-minute intervals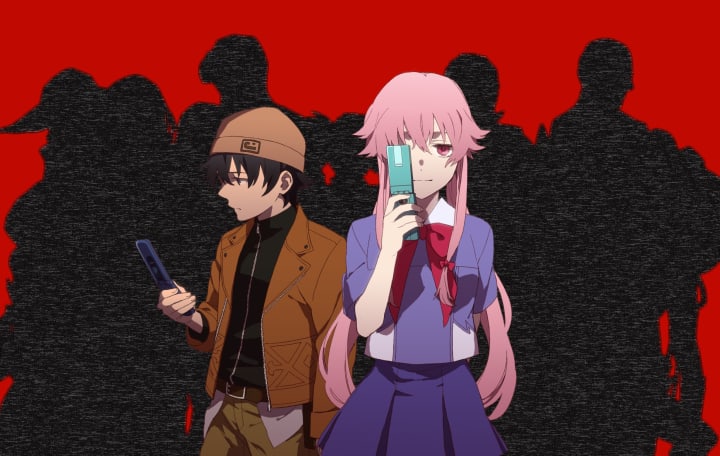 Info: 26 episodes, 1 OVA episode
Genre: Action, Drama, Thriller
THIS IS FOR MATURE AUDIENCES
My Review: This might be one of the craziest stories ever written. I was completely hooked on episode 1. High levels of thrill and plot twists will make your head spin. It is very gory and has some very graphic and disturbing content so don't say I didn't warn you. But if you need a thrilling, heart-racing, mind-exploding anime this is for you. You have to watch the OVA episode right after you finish or you will be left with a sour taste in your mouth. I watch this show a while ago and recently rewatched it and can confirm I didn't see what was coming even though I had already seen it. Let me know if your jaw was on the floor the last 5 episodes.
11. The Millionaire Detective Balance: Unlimited
Storyline: Daisuke Kanbe, a detective with extraordinary assets, is assigned to the Modern Crime Prevention Headquarters, where only those who have caused problems for the Metropolitan Police Department are sent. There, Daisuke is partnered with Haru Katou. Haru is repulsed by Daisuke's material ways, believing that money isn't everything. Challenging mysteries unfold in front of the two detectives, and they must work together to solve them.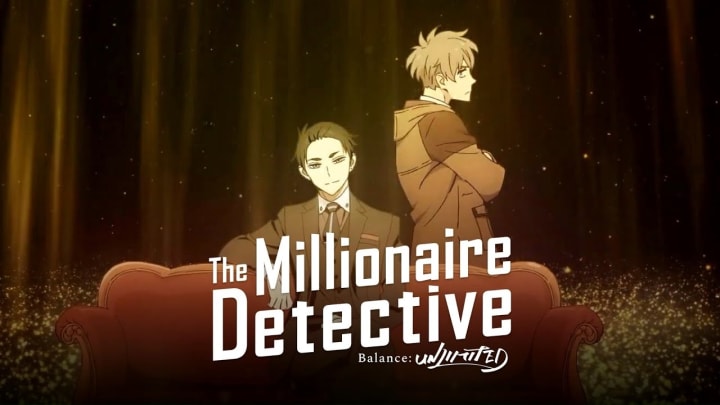 Info: 11 episodes
Genre: Crime, Drama, Thriller
My Review: I came across this anime on a Tumblr post and thought I'd give it a chance. I was not disappointed! This show is batman if he didn't become Batman. No concept of money or how much he spends, At the end of each episode they even add it up so you can see how much he is spending. The storyline doesn't kick in until halfway through but the episodes before are very entertaining. My personal favorite was the episode he was stranded with no money and had to rely on his partner for help. I was cracking up. Once the story kicks in it is very thrilling and has a great plot twist at the end as well!
10. My Dress Up Darling
Storyline: High schooler Wakana Gojou cares about one thing: making Hina dolls. With nobody to share his obsession, he has trouble finding friends or even holding a conversation. But after the school's most popular girl, Marin Kitagawa, reveals a secret of her own, he discovers a new purpose for his sewing skills. Together, they'll make her cosplay dreams come true.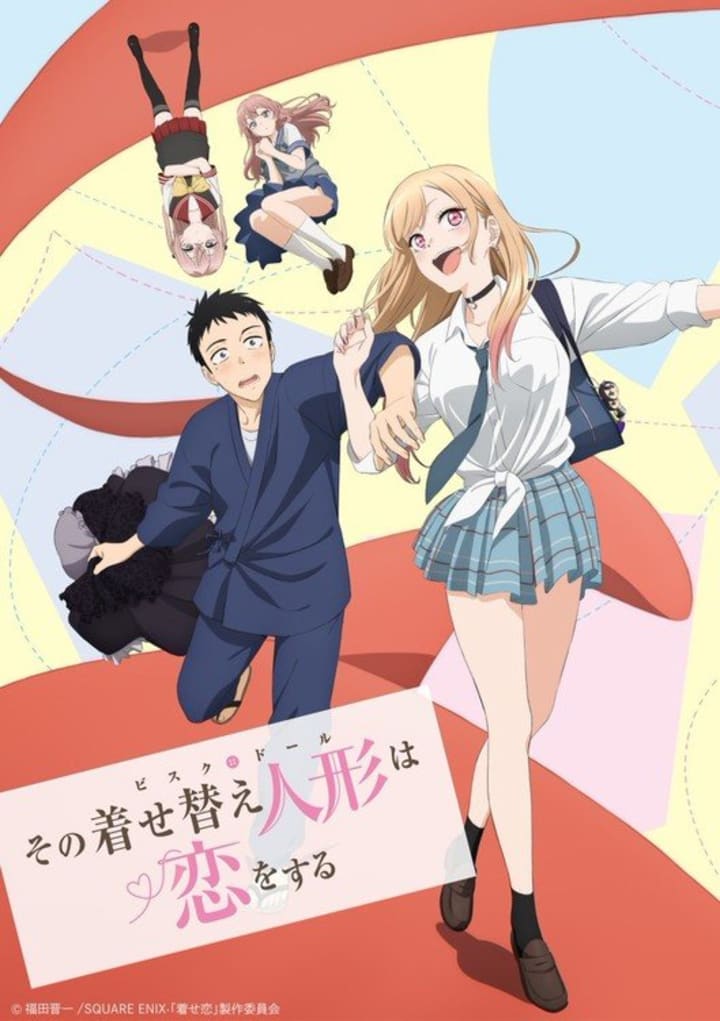 Info: 12 episodes, Season 2 in the making
Genre: Comedy
My Review: Did I think this show was basic and a little stupid? yes. Did I enjoy it? also yes. Will I watch season two? Absolutely. Sometimes you just need a basic romcom and that's okay haha. My dress-up darling is exactly that. I fell in love with the main character Wakana Gojou, He is a sweetheart angel and way too good for anyone. He honestly made the show and I just wanted to watch it for him. This isn't a must-see but is still a great anime to watch. Be prepared for more adult humor and content.
9. Erased
Storyline: Struggling manga author Satoru Fujinuma is beset by his fear to express himself. However, he has a supernatural ability to be able to prevent deaths and casualties by being sent back in time before an incident occurs, repeating time until it is prevented. One day, he is involved in an incident with his mother. Desperate to prevent the incident, he gets sent back in time only to find himself as a grade-schooler. Satoru brings himself on a new journey; using his ability to prevent the past from changing into a deplorable future.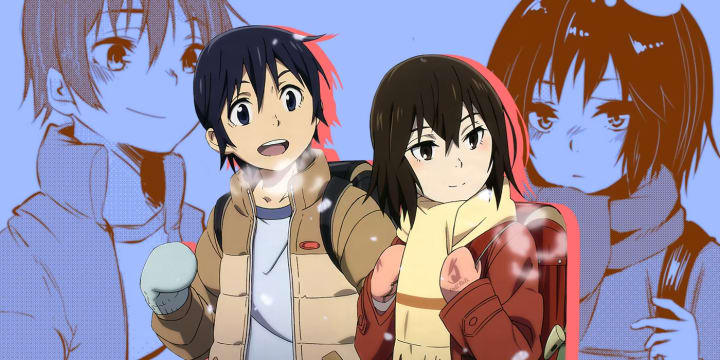 Info: 12 episodes
Genre: Thriller, Fantasy, Mystery
My Review: Don't let this cute art style fool you. This show gets insane fast. If you like mystery thrillers, I highly recommend erased! With the time-traveling element, this show is wild to watch. Not going to lie I did guess the killer pretty early on but that didn't stop the show from shocking the heck out of me on episode 12. This is a show you will binge so be prepared to watch all 12 episodes in one sitting. If you need a good thrill this summer put erased at the top of your list.
8. Soul Eater
Storyline: Set in the Shinigami technical school for weapon meisters, the series revolves around 3 duos. These pairs are a partnership between a weapon meister and a human weapon. Trying to reach a ranking of "Death Scythe" (and thus fit for use by the Shinigami) they must collect the souls of 99 evil humans and 1 witch. However, forces outside of the Academy make it more challenging of a feat causing trouble around the world.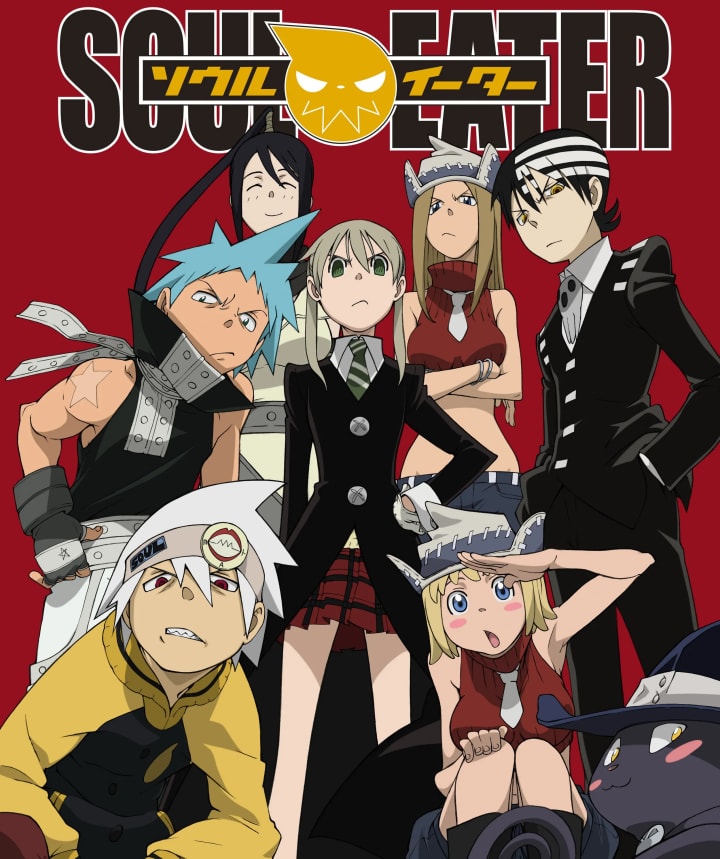 Info: 51 episodes
Genre: Fantasy, Action
My Review: I love this anime to pieces. It was one of the very first I ever watched so there might be some nostalgia attached to it. But I did recently rewatch it and I got to say, I was blown away again. In the beginning episodes, you will be somewhat annoyed by the characters, the epically black star takes some getting used to. Once you get hooked on the story and the character development you will be hooked for life. I think that anyone who watches this show will be blown away by the creativity and thrilling storyline. This is over 10 years old so you have to give the animation a little slack but I still think it holds its own. Highly recommend it if you haven't seen it yet!
7. Soul Eater Not
Storyline: "Soul Eater Not!" is a spin-off series from the main series "Soul Eater". Tsugumi Harudori from the NOT class must choose between Anya and Meme for a partner while fighting a dangerous foe.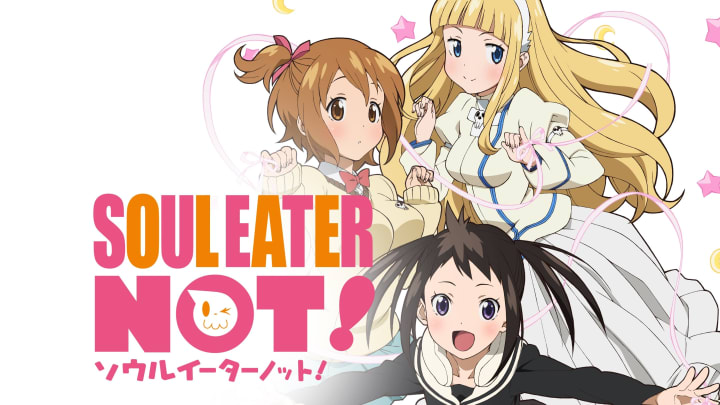 Info: 12 episodes
Genre: Comedy, Action
My Review: I had my hopes way too high for this anime. I couldn't believe they were bringing back the soul eater franchise and I was a little letdown. I am not saying this was a bad anime it just didn't live up to the amazing original, I almost feel if they just rebranded this as a different show I would have loved it. The art was super cute and I loved the characters it just was too cutesy to be a soul eater spin-off. But it was still good and you should give it a chance after seeing soul eater.
6. Bubble
Storyline: In an alternate world, bubbles raining down upon the world have broken the laws of gravity. For the Japanese, Tokyo has been completely cut off from the outside world, and all that remains are groups of young people competing in parkour team battles across the skyline of Tokyo. Hibiki, a reckless but talented ace, accidentally slips from the Tokyo tower, but after plummeting into the gravity-bending sea below and getting trapped In a train car he is saved by Uta, a girl with mysterious powers. What bonds the pair together is their ability to hear a sound only audible to them.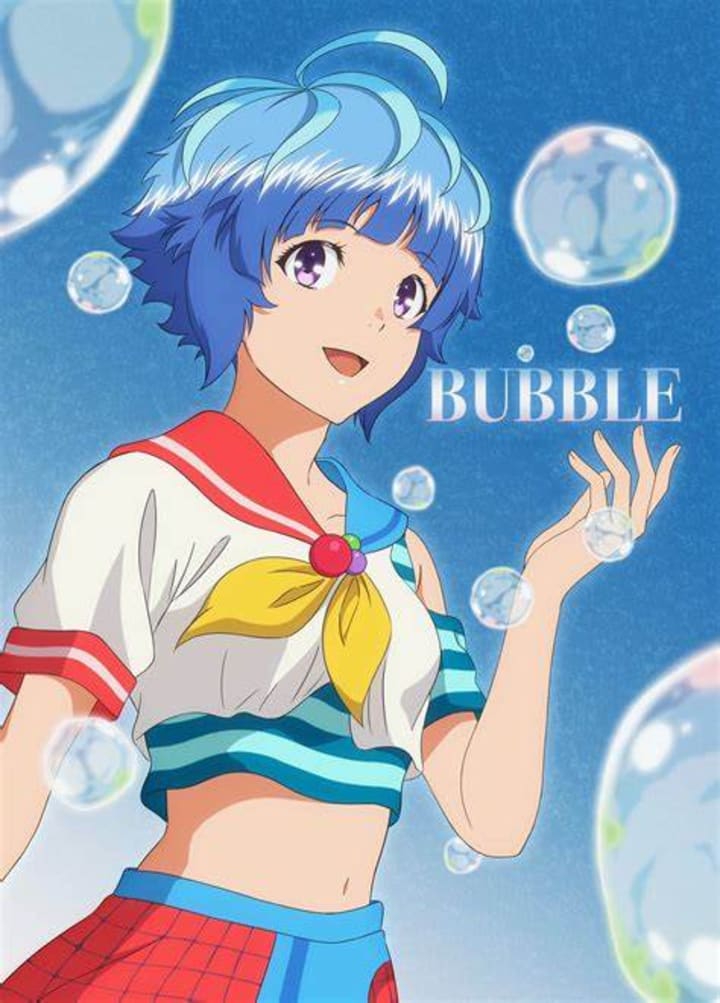 Info: Netflix Original Movie
Genre: Fantasy, Action
My Review: I had no idea an anime could be this beautiful. I was completely taken aback by the art and animation. I honestly don't how they created this world to be so stunning but it was incredible!! The story was a little basic but taking a new spin on a classic is always entertaining. The games they play will make your eyes glued to the screen. If you need a movie to watch this one is a great option.
5. Un-Go
Storyline: In post-war Japan, an experienced detective takes on cases with the help of his supernatural assistant.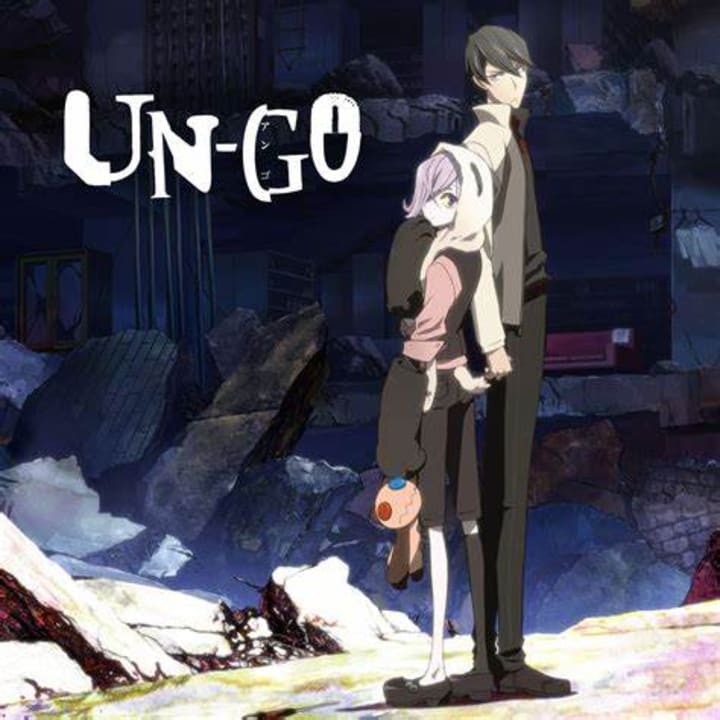 Info: 11 episodes and an episode 0
Genre: Crime, Action
My Review: This was a trippy show! I loved the creative art style, I think it added to the show. Very creative story. You can watch this show one or two ways. The way I watched it was episodes 1-11 and then found out about episode 0 and watched it at the end to have my mind completely blown. I think the way you are supposed to watch it is episode 0 first because then the story makes more sense. But I recommend saving episode 0 for the end and having your mind blown haha
4. Noragami
Storyline: A minor god seeking to gain widespread worship teams up with a human girl he saved to gain fame, recognition, and at least one shrine dedicated to him.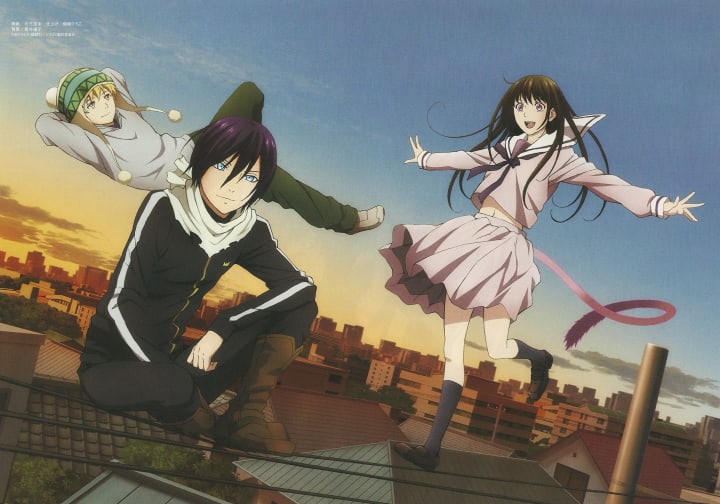 Info: 11 episodes in season 1 and 13 episodes in season 2. With 4 OVA episodes
Genre: Adventure, Action
My Review: I loved this anime. This is actually on my rewatch this summer list! The extremely creative storyline and characters will capture your heart. I fell in love with the art and design of the show. I don't want to give too much away but just know this is a must-see anime. Highly highly recommended.
3. Blood Lad
Storyline: Blood Lad follows Staz, a vampire from the Demon World who avoids being an otaku for human goods - especially manga and anime. The accidental arrival of Fuyumi Yanagi, who wandered into the Demon World through a portal, changes his life. Whilst he fights a territory rival she is eaten by a carnivorous plant. Staz pledges to help bring her back to life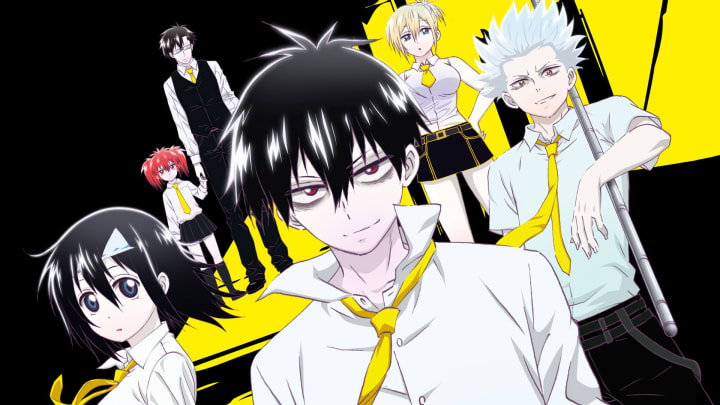 Info: 11 episodes
Genre: Adventure, Comedy
My Review: This is one of the most underrated anime of all time. I freaken loved it and was so bummed they didn't come out with a season 2. Totally weird story and characters that you will love. I have never seen an anime like it before and don't know why this wasn't more popular. The art style is so interesting and the storyline line is super creative, add in a twist of humor and you got yourself a binge-worthy anime.
2. Hetalia
Storyline: An anime in which personified countries humorously show history.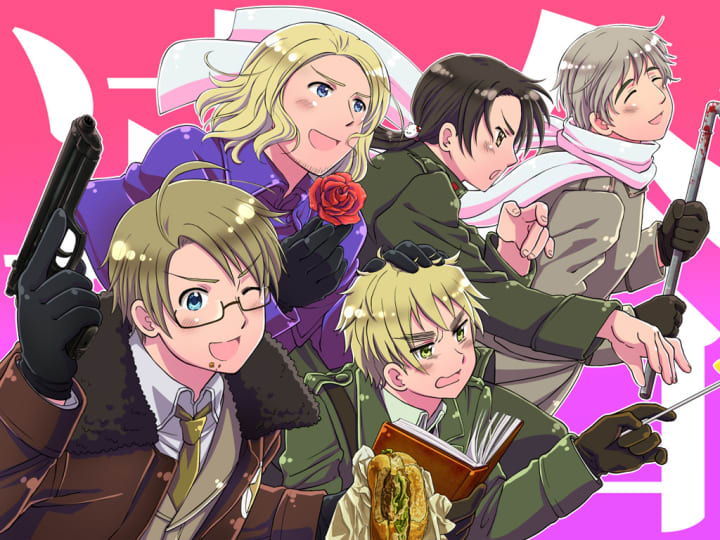 Info: Release Order
1. ONAs
Hetalia: Axis Powers (2009-2010)
Season 1 & Season 2
Hetalia: World Series (2010-2011)
Season 3 & Season 4
Season 5: Hetalia: The Beautiful World (2013)
Season 6: Hetalia: The World Twinkle (2015)
2. Movies
Hetalia Axis Powers Movie: Paint it, White (2010)
3. OVAs
Hetalia: Axis Powers Fan Disc (2010)
Hetalia: The Beautiful World Extra Disc (2016)
Hetalia: The World Twinkle Extra Disc (2016)
4. Specials
Hetalia: World Series Specials (2011)
Hetalia: The Beautiful World Specials (2013)
Hetalia: The World Twinkle Specials (2015)
Genre: Historical, Comedy
My Review: Okay yes there are a million episodes of Hetalia to watch but it is so worth it! I have never laughed harder at an anime. The writing of the characters and their interactions are hysterical!! Whoever thought of making the countries into cute characters was a genius!! I honestly learned more about history from this show than from school.
Heads up don't go too far into the fandom or you will find some very perverted things haha
1. Ouran Highschool Host Club
Storyline: At the ultra prestigious Ouran High School, Haruhi Fujioka looks for a quiet place to read and walks into an unused music room, and accidentally stumbles across the notorious Ouran High School Host Club, a group of boys who entertain the girls of the school for profit. When Haruhi accidentally breaks an expensive vase belonging to the wacky Host Club, she is made to serve under them until her debt is paid off. Haruhi is soon made a Host, but to pay off what she owes, she must continue to allow the Host Club's customers to believe she is a boy.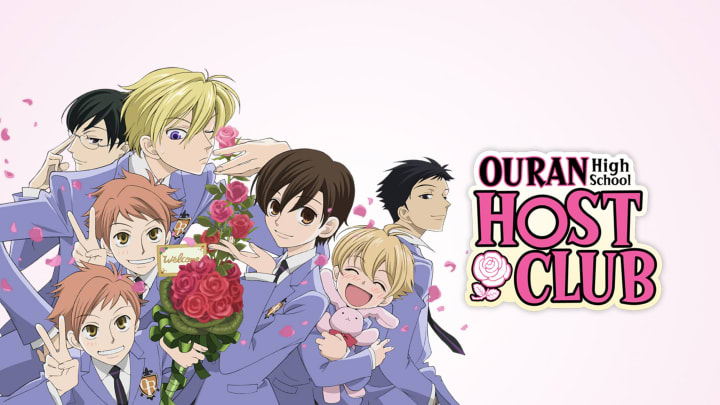 Info: 24 episodes
Genre: Romance, Comedy
My Review: I couldn't leave this classic off the list. I was obsessed with this anime! Yes, it is old, but it still holds its own as being one of the best anime of all time. I think we all watched this show and fell head over heels for a different character, Which I guess is kind of the point. Mine still is Mori. Classic lighthearted anime that is perfect for this summer!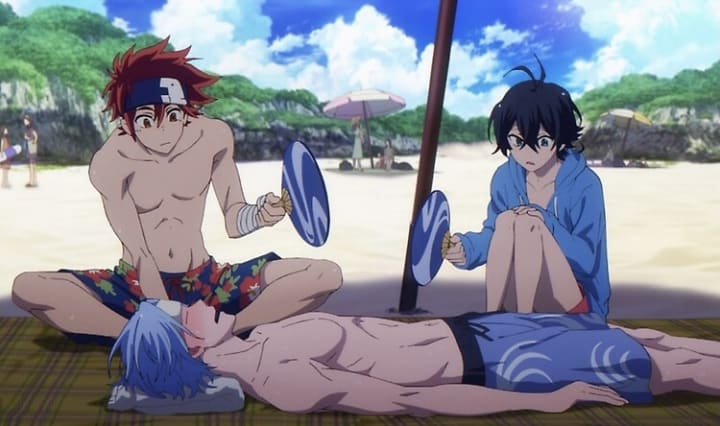 I hope you were able to find a new anime to watch this summer! Don't forget to also go outside and have fun!
What anime would you have added to the list? Comment below
About the Creator
✨Anime Blogger✨
I watch too much anime and would love to turn it into a creative outlet!
Blogging about anime topics, giving honest reviews, and staying up to date with all things anime
Reader insights
Be the first to share your insights about this piece.
Add your insights