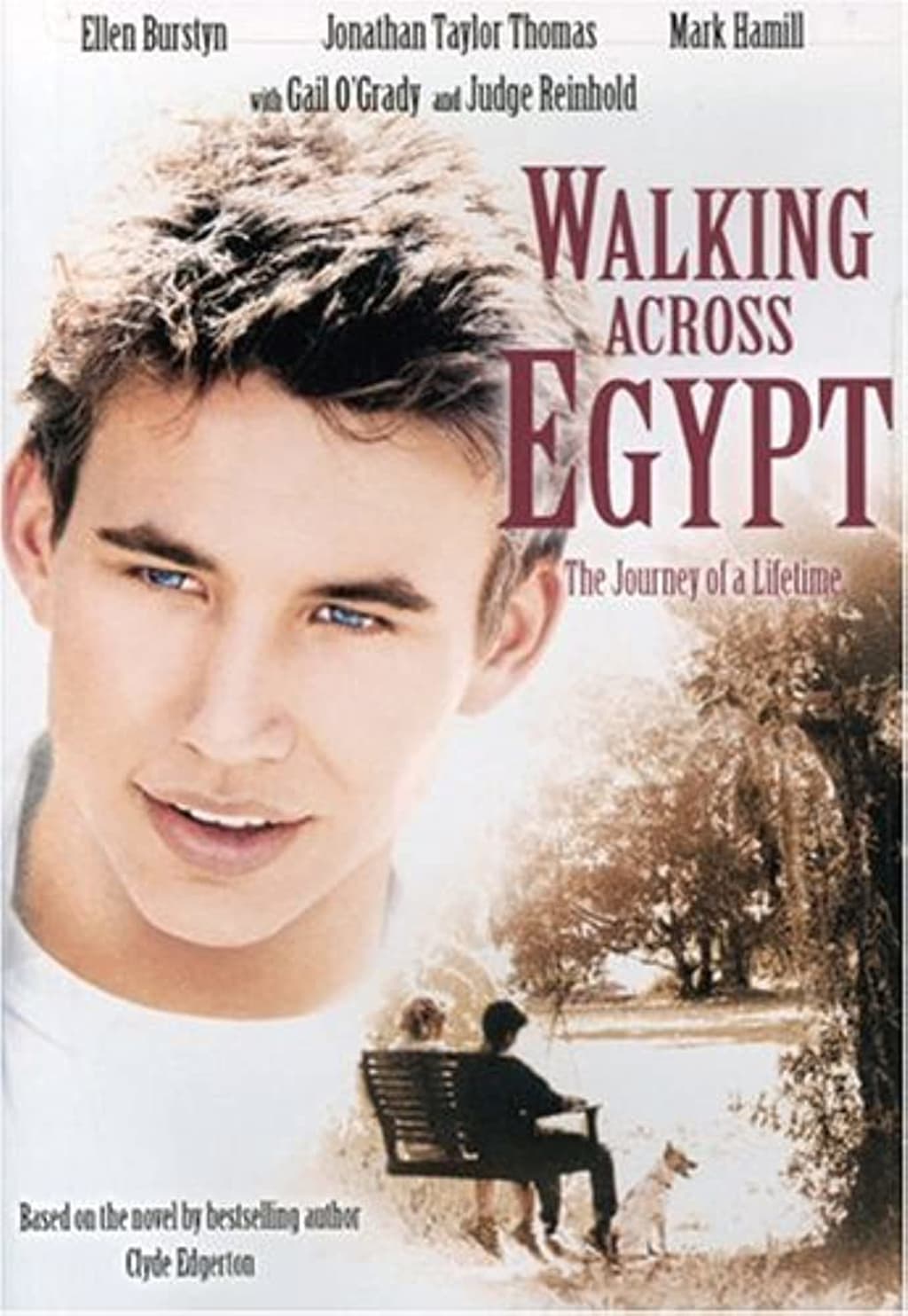 "Walking Across Egypt," a drama-comedy movie from 1999, is based on Clyde Edgerton's book of the same name. Ellen Burstyn, Mark Hamill, and Jonathan Taylor Thomas star in the movie, which Arthur Allan Seidelman directed. The narrative follows the life of an elderly woman named Mattie Rigsbee (Ellen Burstyn), who lives in a small Georgian town. She is a devout Christian and spends most of her time reading the Bible and attending church. One day, she takes in a young delinquent, Wesley (played by Jonathan Taylor Thomas), as part of a community service program. Initially, Mattie struggles to connect with Wesley, and he seems intent on causing trouble. However, as they spend more time together, a bond forms between them.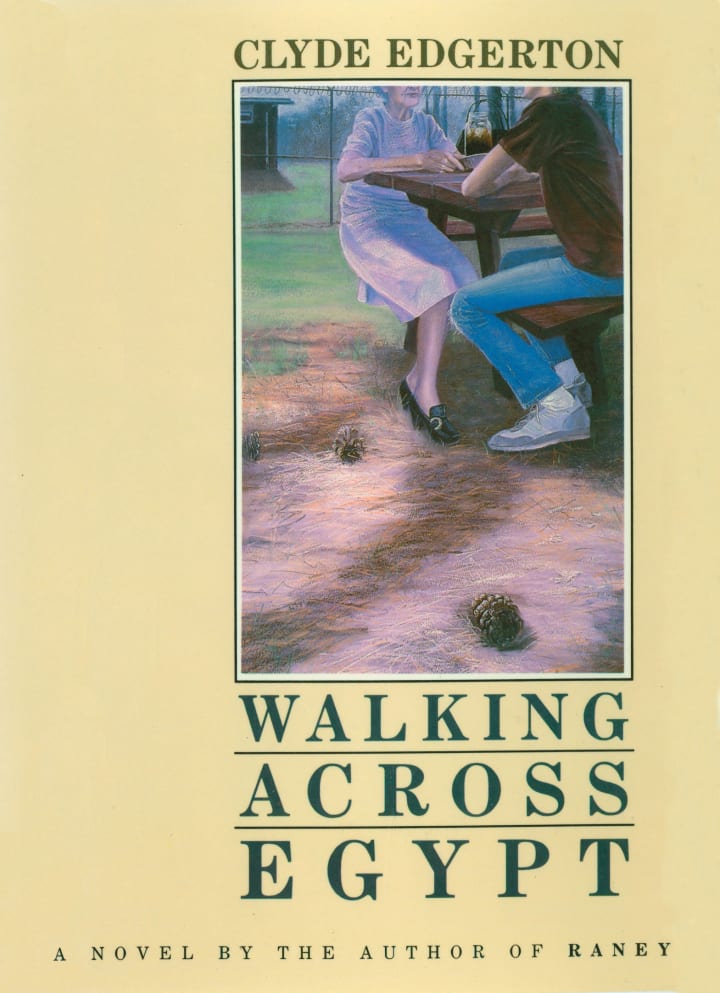 Book Photo Credit: https://www.workman.com/products/walking-across-egypt/ebook
One of the most interesting things about the movie is how Mattie and Wesley become friends. Initially, the two seem to have little in common and are at odds with one another. However, as they spend more time together, they form a connection that is based on mutual respect and understanding. Mattie sees the good in Wesley and recognizes that he is a product of his environment, while Wesley comes to see that Mattie genuinely cares about him and will give him a chance. This relationship is the heart of the film, and they portrayed it with sensitivity and authenticity. Their relationship also highlights the power of empathy and compassion in transforming individuals and communities, making the film a powerful commentary on social issues and human nature.
A standout aspect of the film is the strong performance of Ellen Burstyn, who shines as the lead character, Mattie Rigsbee. She plays Mattie with just the right amount of warmth, humor, and determination, and her character's unwavering faith and kindness are truly inspiring. Burstyn's character, Mattie, is a feisty and independent woman who is determined to live life on her own terms. Burstyn's performance is a testament to her skill as an actor, and it is one of the film's various strengths. Her portrayal of Mattie's vulnerability and resilience is both captivating and inspiring, making her character a standout in the film. Burstyn's nuanced performance adds depth to the already compelling story.
Opposite Burstyn is the talented actor Jonathan Taylor Thomas, who plays the role of Wesley Benfield. Thomas, known for his role on the popular television show "Home Improvement", delivered a nuanced and heartfelt performance as a troubled young man who is given a second chance at life. He brings a quiet intensity to the role that makes Wesley both sympathetic and complex. Thomas's chemistry with Burstyn is another highlight of the film, as the two actors play off each other with ease and authenticity.
The film also features a strong supporting cast, including Gail O'Grady as Mattie's daughter, Robert Sean Leonard as the local pastor, and Mark Hamill as a local ne'er-do-well. Each of these actors brings depth and nuance to their roles, and they help to flesh out the film's small-town setting with a sense of authenticity and realism. Their performances add to the overall emotional impact of the film, making it a compelling and well-rounded story that will resonate with audiences. The supporting cast's chemistry with the lead actors also enhances the film's themes of family, community, and redemption.
One of the most powerful aspects of the film is the way it portrays the human capacity for change. At first, Wesley appears as a troubled and angry young man who has gotten into a life of crime. However, as he spends time with Mattie, he slowly opens up and reveals a softer side of himself. This change happens slowly but has a big impact in the end. It shows how powerful empathy and understanding can be. The film shows that no one is beyond redemption and that even those who have made mistakes in the past can find a path towards a better future. It also highlights the importance of forgiveness and second chances, as well as the impact that positive role models and support systems can have on an individual's journey towards self-improvement.
The movie's depiction of small-town life is an additional noteworthy feature. The film takes place in a rural community in Georgia, and it captures the charm and quirkiness of small-town living. The characters in the film are all unique and interesting, and they are portrayed with a great deal of affection and humor. The film also explores the social dynamics of small communities and shows how people can come together to support one another in times of need. As someone who grew up in a small southern towns with a Navy father, I found this to be true and authentic in its depiction of the South. For example, the film portrays a close-knit community where everyone knows everyone else's business and where people are quick to come to each other's aid in times of need. However, the film also shows the darker side of small-town life, with gossip and judgment often running rampant. The characters in the film are all richly drawn and multi-dimensional, and the film does an excellent job of capturing the complexities of human relationships.
The film's themes of forgiveness and redemption are also worth exploring in more depth. Throughout the film, Mattie shows grace and compassion towards those who have wronged her, even when it would be easier to hold a grudge. This message of forgiveness is a powerful one, and it speaks to the importance of letting go of past hurts and moving forward with a spirit of empathy and understanding. The theme of redemption is also central to the film, as Wesley is given a second chance to turn his life around. The film shows that it is never too late to make a change and that even the most troubled individuals can find a path towards a better future.
In terms of its style, the film has a warm and nostalgic feel to it. The film's cinematography is rich and inviting, and the soundtrack is full of classic country and gospel songs that fit the small-town setting of the movie perfectly. The pacing of the film is deliberate and measured, allowing the audience to fully immerse themselves in the story and the characters.
To sum everything up, "Walking Across Egypt" is a heartwarming and nostalgic film that explores important themes of redemption, forgiveness, and the importance of human connections. It features strong performances, a charming small-town setting, and a message about the transformative power of kindness and compassion. It is a film that will leave you feeling uplifted and inspired, and it is a great reminder of the importance of empathy and understanding in our interactions with others. The film also showcases the beauty of human connections and how they can bring people together despite their differences. It is a heartwarming story that will make you appreciate the little things in life and cherish the relationships you have with those around you.
About the Creator
Welcome—enjoy the sights and sounds! Nikki here, an avid reader, writer, and lover of all things creative and historical.I love discovering new worlds and characters through books, whether they're classics, bestsellers, or indie gems.
Reader insights
Outstanding
Excellent work. Looking forward to reading more!
Top insights
Easy to read and follow

Well-structured & engaging content

Expert insights and opinions

Arguments were carefully researched and presented

Masterful proofreading

Zero grammar & spelling mistakes
On-point and relevant

Writing reflected the title & theme
Add your insights