The Top 10 Movies to Cause a Very Deep and Meaningful Impact
Movies that Reach Even the Strongest Core to Leave an Emotional Mark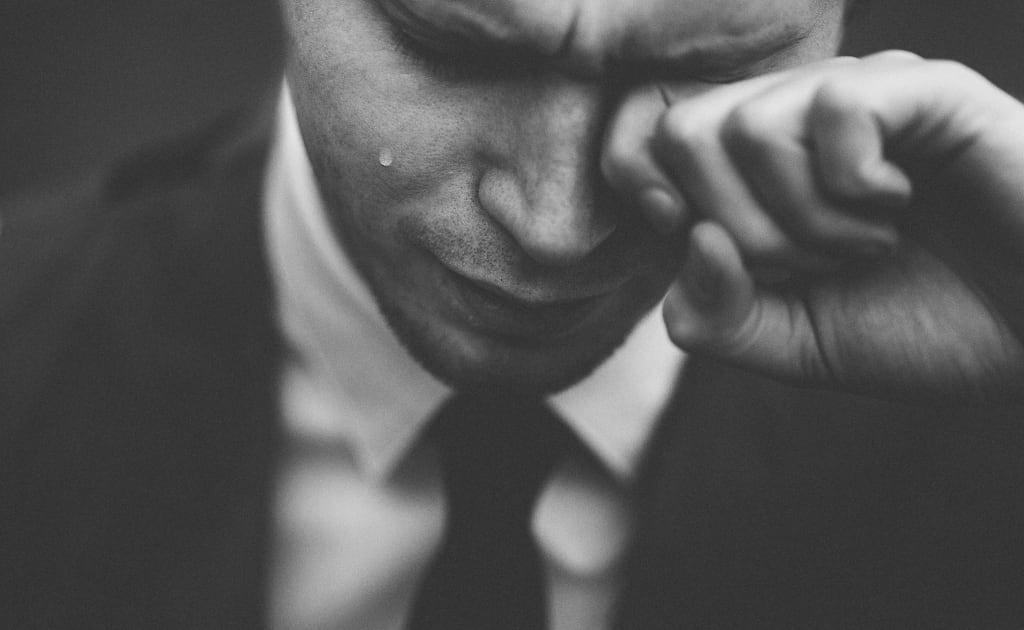 Photograph by: Tom Pumford
In this article is a list of some very emotional movies. These movies truly reach down into the deepest part of a person's heart. It does not matter how strong that person thinks that they are. These movies will reach them. Each of these movies touch areas of life that are still happening today. The only movies that I would suggest for the younger generation, meaning kids, to watch would be the two dog movies mentioned in this list.
Number one on this list is a movie called To Write Love On Her Arms that was out in the year 2012. The reason that this movie is so deep is it reaches deep into our own backyards. The truth is that this movie shares what a lot of people choose to ignore or brush aside. The subjects covered in this movie are not just one subject, but several all rolled into one. After watching this movie, you realize the truth of what each person who goes through each of these problems every single day actually deals with. This movie covers addiction as one of the main issues at hand. This is something that is still happening to this day.
Number two on this list is a movie called To The Bone that was out in the year 2017. This movie covers a completely separate issue that still takes place today. Like the issues shown in the movie above, this problem can also deeply harm a person to the point that for some, it could cause a serious sickness and for some, death. It is something that needs attention brought to and the person is looking for help, not for people to ignore them. This movie covers an eating problem that has taken many lives.
The third movie on the list is the movie called The Perks Of Being A Wallflower that was out in 2012. This movie involves what it is like growing up as a teenager. The movie also covers the problems of loneliness and loss. There are other issues covered in this movie along with the ones that have already been mentioned. The movie gives a real look into the younger generation and some of the things that they have to overcome as they are growing up.
Number four movie to mention is a movie called Still Alice that was out in the year 2014. The movie covers an illness that happens even today. The illness with the name Alzheimer's disease is what the main focus stays on. In this movie, it shows some of the things that a person with Alzheimer's goes through. There is also the look into what the family goes through. This is a very emotional movie that will really touch home for a lot of people who have seen a family member going through the same thing.
Number five on the list of movies is a movie called How To Make An American Quilt that was out in the year 1995. This movie is about generations of women and their lives. It shares one generation after another of what each woman went through in their time. The movie brings the interest of wondering what each woman or man in a person's family has seen or been through.
Number six movie is called Sweet November that was out in 2001. This is a very touching movie that covers the courage of a person who is ill that does what she can to see that others are living their life right. It reaches out to people to not dwell so much on the things that are not needed.
Number seven on the list is the move You're Not You that was out in 2014. In this movie, the disease ALS, also known as Lou Gehrig's Disease, comes to attention. This movie will bring tears to anyone who has experienced a loved one going through this. It will actually bring tears to any person with emotions. The movie really pulls at a person's heart as watching what a person goes through when having Lou Gehrig's.
Number eight and nine are two movies that are about dogs. The First movie would be called Marley and Me and the second movie's name would be Hachi: A Dog's Tale. If you have an animal then you can fully understand how wonderful they are. They become a big part of your life and a part of the family. Not only do you look after them but they look after you. Both of these movies bring out both the sadness of loss but also the beautiful moments shared.
The last movie on the list is a movie called Where The Day Takes You that was out in 1991. This movie has an all-star cast of some of today's top actors. They show what life is like for some runaways or people living on the street. This movie sends out a reminder to people about how not everyone chooses to end up on the street. Some people end up that way to escape something horrible that did or would have happened.