The Royal Ballet's 'The Sleeping Beauty' Review
Naghdi seems to pluck the strings of the violin with the impressive articulation of her feet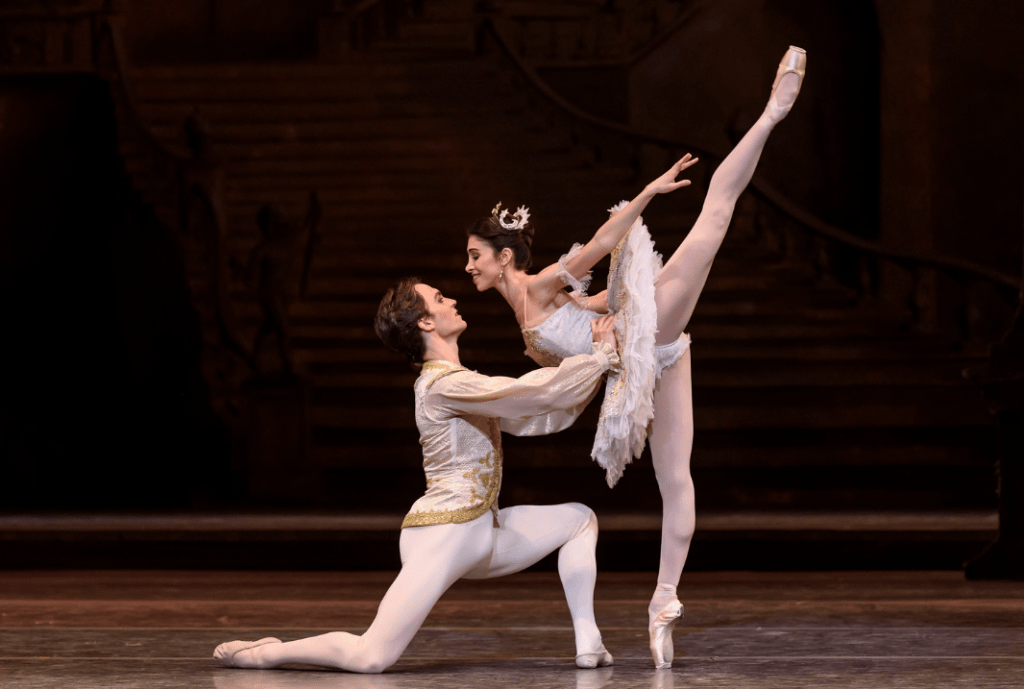 Yasmine Naghdi as Princess Aurora and Matthew Ball as Prince Florimund. (Bill Cooper)
A heritage work and a celebration of classical dance, The Sleeping Beauty remains close to the heart of the Royal Ballet. Tchaikovsky's score, expertly conducted by Simon Hewett, tugs at the child within. Many recognise this music from Disney's acclaimed 1959 animated film of the same name.
While Marius Petipa's 1890 Beauty lacks the dramatic drive that carries most ballets, and there is not any true character development—no matter how hard anyone tries to convince you—this ballet is a must for any classical ballet company.
This is a full-length that directors can let loose to test the strength and technique of their dancers—this is not a ballet where technical ineptitude can survive, nor is it one where only the principal dancers can shine. Petipa's unforgiving choreography shows every fault and applauds every strength.
On this opening night, we, as well as Aurora, are blessed with the virtues the fairies bestow upon her at her christening—led by a host of the company's First Soloists.
Beatriz Stix-Brunell offers grace, the movements of her arm are swan-like as The Fairy of the Crystal Fountain. Mayara Magri follows as the Fairy of the Enchanted Garden with a spurt of energy, zipping across the stage in a series of fast, daring turns—really, brava! Claire Calvert as the Fairy of the Woodland Glade is a sight for sore eyes.
However, I found myself let down by Fumi Kaneko's Lilac Fairy, offering Aurora wisdom. Following stellar performances as Kitri in Don Quixote and recently in Concerto's third movement, I expected more. The variation is short, yet demanding, but Kaneko aims for never-fully-realised triple pirouettes.
As the evil fairy, Carabosse, Kristen McNally is the true queen of the prologue—her miming a wicked revelation as she curses the baby to die.
Yasmine Naghdi steps into the shoes of the Princess Aurora. Her sweet smile and exceptional technique get her through the infamous Rose Adage. Everything, from the tilt of her head to the line of her arabesque, is picture-perfect. She is rock-solid as she balances in attitude between the hands of her suitors, drawing applause long before the adagio is over.
Naghdi seems to pluck the strings of the violin with the impressive articulation of her feet as she floats effortlessly downstage, before moving into a double manège of jetés and turns.
As Prince Florimund, Matthew Ball proves himself a worthy partner for Naghdi, but the true male star of the night was found in Marcelino Sambé as the Bluebird.
Sambé, finally reunited with Francesca Hayward as Princess Florine, seems unperturbed by the punishing number of jumps and beats of his character. For a few dreamy moments Sambé and Hayward are allowed light up the Opera House together once more. Hayward is full of glorious balances as she tries to fly like her winged companion—she will take the title role on three times during this run.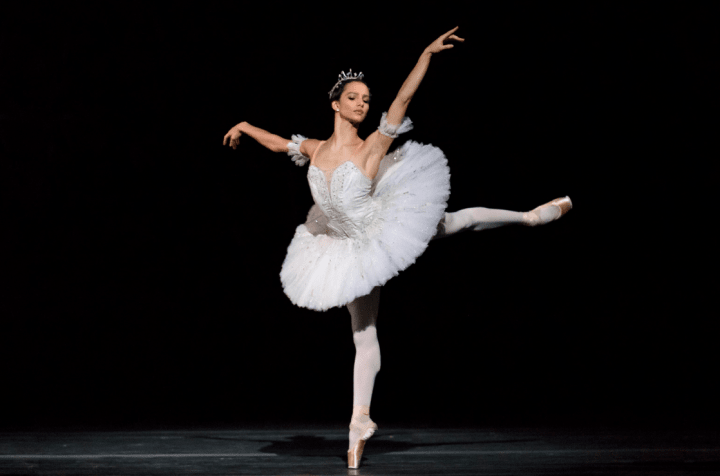 Will we see more of them together in the future? One can only hope (I'm not throwing any hints out there).
In their Grand Pas De Deux, Naghdi and Ball prove that they deserved to open this run of performances. Every position, every turn, every movement was well-calculated. When I go to see Beauty I go to see nothing more and nothing less than classical ballet at its finest—and this is what I was shown.
I will, however, note that the sets are in dire need of an update. They are two dimensional and are the one thing in need of update.
Four out five.