The Royal Ballet's 'Coppélia' Review
Slapstick comedy and a happy-ending make this classic a crowd-pleaser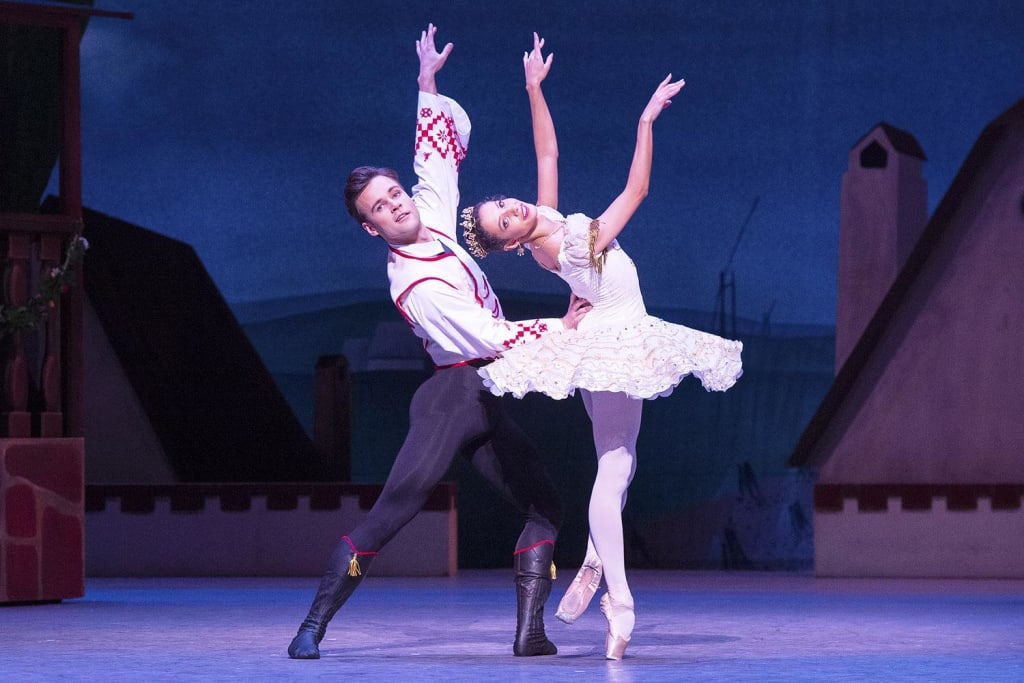 Francesca Hayward as Swanilda and Alexander Campbell as Franz. Photo: Alastair Muir
Isn't it wonderful to leave the ballet with a smile rather than a tear-streaked face (thank you for that, Manon)? If your answer is yes, spend this Christmas watching the Royal Ballet tackle an old-favourite. Coppélia makes a welcome return to the Royal Opera House stage after a 13-year absence.
There are no real magical elements to this ballet - the lead characters, Swanilda and her lover, Franz, are no Princess Sugar Plum Fairy and her prince - there are no swans or ghosts to be found here, and what little magic there is turns out to be misconstrued.
The true magic, is found in Coppélia's relatability, and of course in the dancers who tackle its choreography. This production unfolds like a storybook - from its sets and costumes to its (very real) slapstick nature (keep a close eye in Act II!).
First performed in 1870, Coppélia has gone on to become one of ballet's most-loved comedies. Over the years it has been more frequently performed by the Birmingham Royal Ballet, so this long absence means that, of the 16 leads, 15 of them are making their débuts in these roles on the Covent Garden stage.
The first act is full of character dances, Mayara Magri makes a fine Peasant Girl. As Swanilda's friend Mica Bradbury delivers a stunning performance.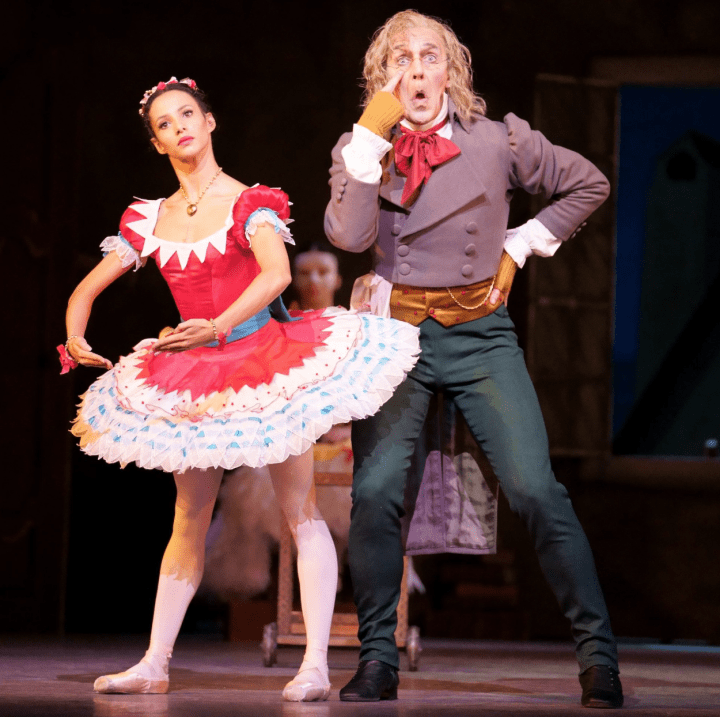 As Swanilda, Francesca Hayward's vivacity is her strongest point, driving the story from one comic point to another as she declares and rescinds her love. Here, her utopian footwork is but another gift she bestows on the audience this Christmas season. Hayward phrases her movement wonderfully - grabbing at Léo Delibes' score and releasing everything at the last moment.
Hayward shows that while Swanilda plays hard-to-get, she is a romantic at heart. She tries time and again to draw her betrothed's attention away from the titular character, Coppélia - an odd, unresponsive girl who sits on the balcony of her father's house, engrossed in literature.
As it turns out, Coppélia is but a doll, and upon this discovery Swanilda can't help but have some fun, having snuck into Dr Coppélius' house.
In Act II, Hayward is ever bit the doll she plays as she fools Dr Coppelius (Gary Avis) into believing that his 'daughter' has come to life. As Avis rolls her out on Coppélia's chair she is transformed into a different dancer, going from fluid motions to sudden rigidness. Delibes both fantasised and romanticised this music, as Coppélius attempts to steal Franz's life force after he snuck in to speak with Coppélia.
As she performs her Spanish and Scottish variations, Hayward is a wonder to behold - her footwork here is truly exemplary.
Alexander Campbell, replacing an injured Steven McRae, is a wonderful dancer and well-suited to the role. However, in a ballet so akin to Ashton's La Fille Mal Gardée, the chemistry he shares with Hayward is overshadowed by the chemistry of a past partnership he shared with Yuhui Choe in previous works and that Hayward shared with Marcelino Sambé (making his début with Anna Rose O'Sullivan in December).
In the final pas de deux Hayward and Campbell display technical strength and draw great applause following a coda full of daring classical moves.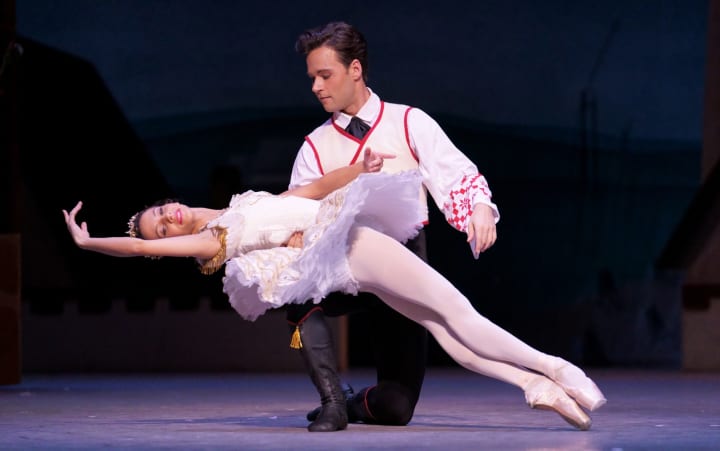 What I do wish is that such a massive revival could have been greeted with updated choreography - simple changes would have done the trick. Let's get a bit technical here - a cabriole instead of a temps levés in Swanilda's entrance, a new "Waltz of the Hours" to suit such gorgeous music and it couldn't hurt to throw in some extra fouettés, could it? Or am I being greedy?
Though it is no Nutcracker, Coppélia is an undeniable treat that will draw a smile from even the greenest grinch. Four out of five.