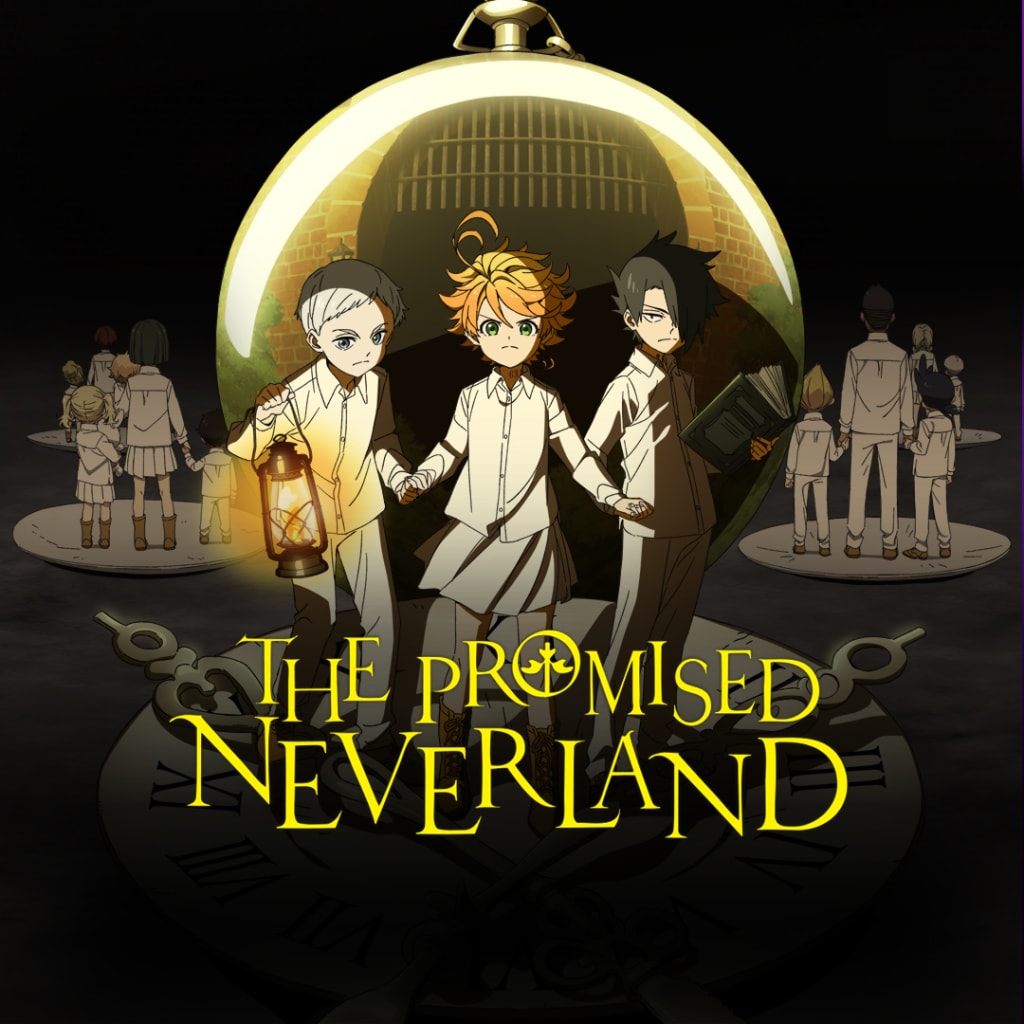 I heard of The Promised Neverland years ago but never watched it. I got sick and was looking for a short anime I could binge. Scrolling through Netflix I came across the promised neverland and decided to give it a watch. I didn't know much of the story, or what to expect, But I have found that the best anime I have found were the ones I knew little to nothing about. So I clicked play on the first episode and this is what happened.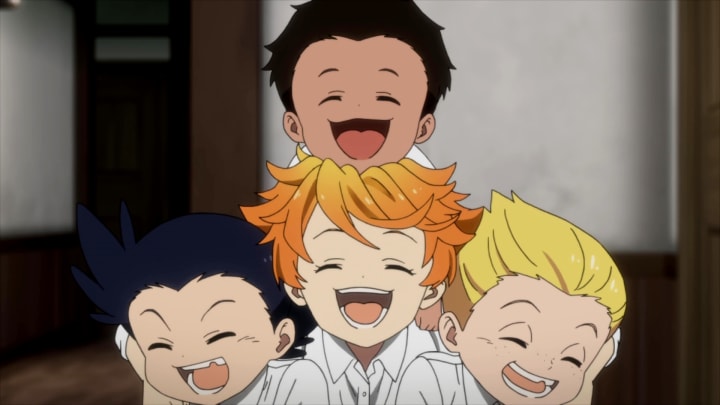 Storyline: At Grace Field House, life couldn't be better for the orphans. Though they have no parents, together with the other kids and a kind "Mama" who cares for them, they form one big, happy family. No child is ever overlooked, especially since they are all adopted by the age of 12. Their daily lives involve rigorous tests, but afterward, they are allowed to play outside. There is only one rule they must obey: do not leave the orphanage. But one day, two top-scoring orphans, Emma and Norman, venture past the gate and unearth the harrowing secret behind their entire existence. Utilizing their quick-wittedness, the children must work together to somehow change their predetermined fate.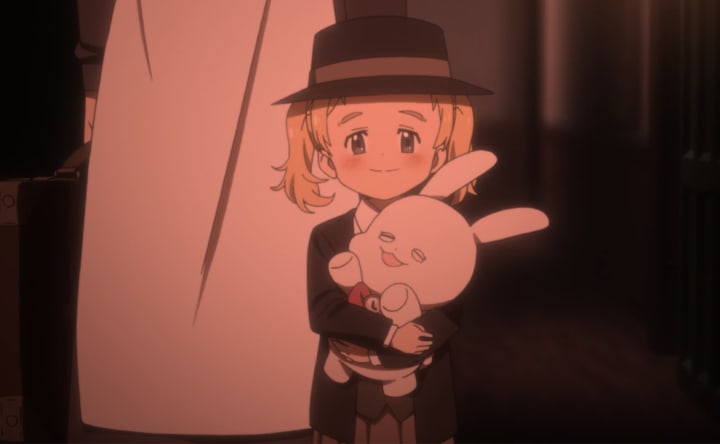 Episode 1 gave me the chills. Even though there are kids in this show it is not at all for children. You are introduced to the main characters and the dynamic of the house. This show takes no time to show you the secrets behind this house and the horrors that lie in the future for these children. If you like thrilling, heart-racing, and fantasy anime season 1 will keep you on the edge of your seat.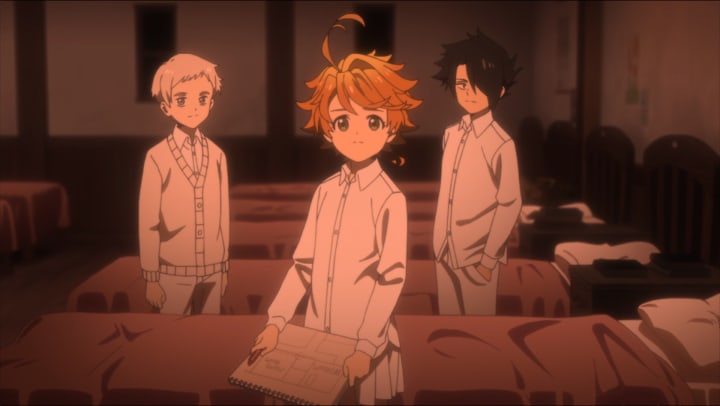 Emma, Ray, and Norman are the highest-ranked children in the house. All with perfect scores and off-the-charts physical ability. They discover the secret behind the house and need to come up with a way to save themselves and the other children in the home. But will 3 12-year-old kids be able to break free of this prison, outwit their mama, and save all the children?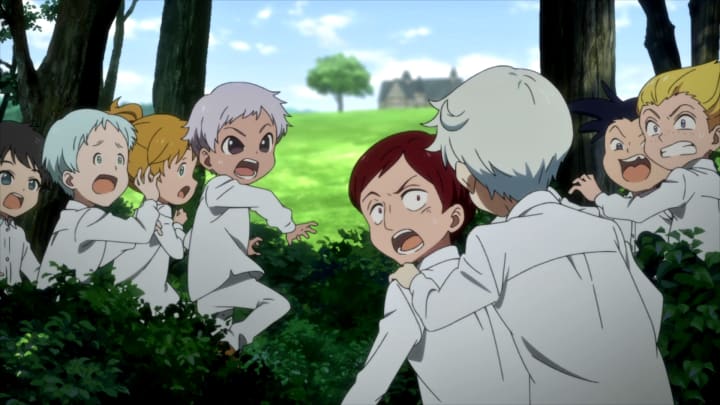 You are watching the story unfold in from of your eyes and with each episode, a new obstacle is thrown in the way of the children. The story writers knew exactly how to make each episode action-packed. Each character is uniquely designed and creatively written. It is hard to keep my full attention but my eyes were locked on the screen the whole season.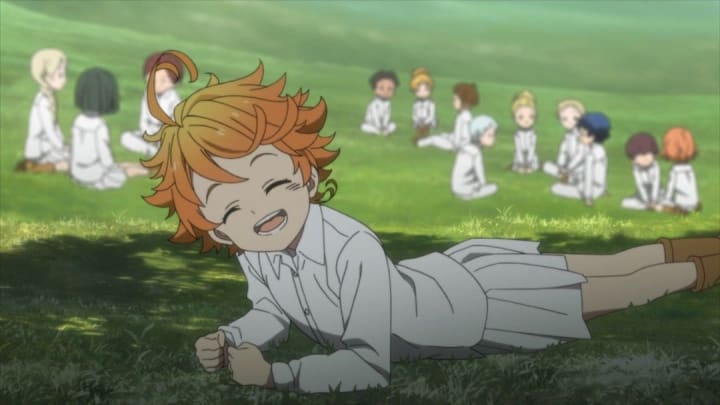 Season 1 - 12 Episodes
Season 1 was a thriller for sure! I have heard it called a horror anime, and even though it is scary in my opinion I don't think it made it into the horror genre. The last 2 episodes will blow your mind. Every time I thought I had figured it out there was another plot twist. Some of the best writing I have ever seen. I will add these are children and the oldest kids are only 12, So be prepared for whining and a lot of crying. I think it is completely justified considering what they are going through, but it can get a little annoying.
*SPOILERS AHEAD*
Scroll to the next picture if you haven't seen season 1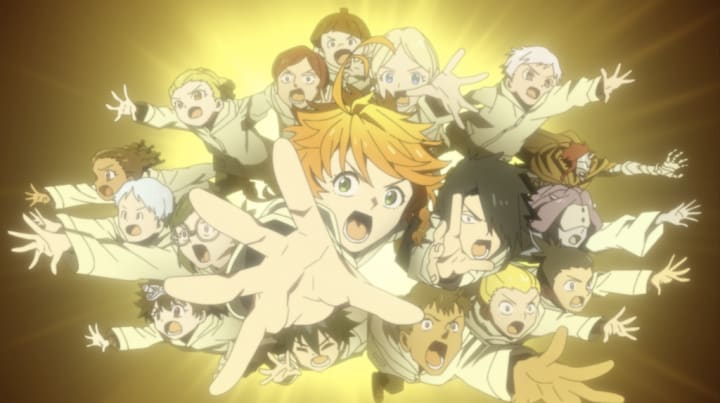 Season 2 - 11 episodes
Before watching season 2 I only heard negative things about it. After loving season 1 I was bummed the following season didn't meet expectations. I was left with the debate of not watching it and keeping the show amazing or watching it and possibly ruining the show for me.
Well, curiosity got the best of me and I had to know how it ended, even if it was crappy.
Season 1 was much more thrilling, and season 2 was much more fantasy. I was completely surprised by how good season 2 was. Now I haven't read the manga so I didn't have anything to compare it with. The creativity in the world beyond the wall was incredible. I thought that changing our minds from thinking demons are child-eating monsters, to a race like humans who are just trying to survive from leaders abusing their power. The demons were just trying to not transform into mindless monsters, but does that justify their actions?
Emma's heart is so pure I was shocked to hear that after everything the demons had done she still wanted to create peace for both the humans and demons. A completely unrealistic dream, as she had in season 1. They described this as a weakness but I loved her character because of her ability to not see the impossible but only the possibility of peace for both worlds.
The ending moved me to tears and I thought it was exactly what the show needed.
My only complaint about season 2 is a year gap that takes place from episode 4 to episode 5. There were a few questions that never got answered, but not enough to ruin the season. Just a few plot holes, Like how mama became the grandma. Again I didn't think it was enough to ruin the season but maybe others thought it was.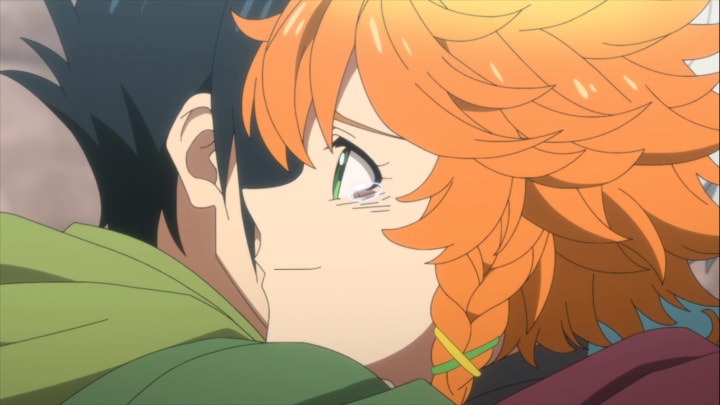 RATINGS:
My Review: I thought this was an incredible anime, and with only 23 action-packed episodes it is binge-worthy. Keep in mind that season 1 is much more of a thriller and season 2 is a fantasy. I loved the wide variety of characters and twists in the storyline. It kept me on my toes and my eyes locked on the screen the whole time, which is not easy to do.
I can see why this is an award-winning, highly rated anime both from critics and the audience.

What were your thoughts on The Promised Neverland?
After reading this will you give it a watch?
Let me know in the comments below
Have an anime you want me to review? Leave a request below or in the Review Forum!
CLICK HERE - ANIMETIPZ
Thank you for reading!
About the Creator
✨Anime Blogger✨
I watch too much anime and would love to turn it into a creative outlet!
Blogging every Friday about anime topics, giving honest reviews, and staying up to date with all things anime
Socials
Reader insights
Be the first to share your insights about this piece.
Add your insights