The Problem With Disability Stereotypes In The Media
Disability Stereotypes In The Media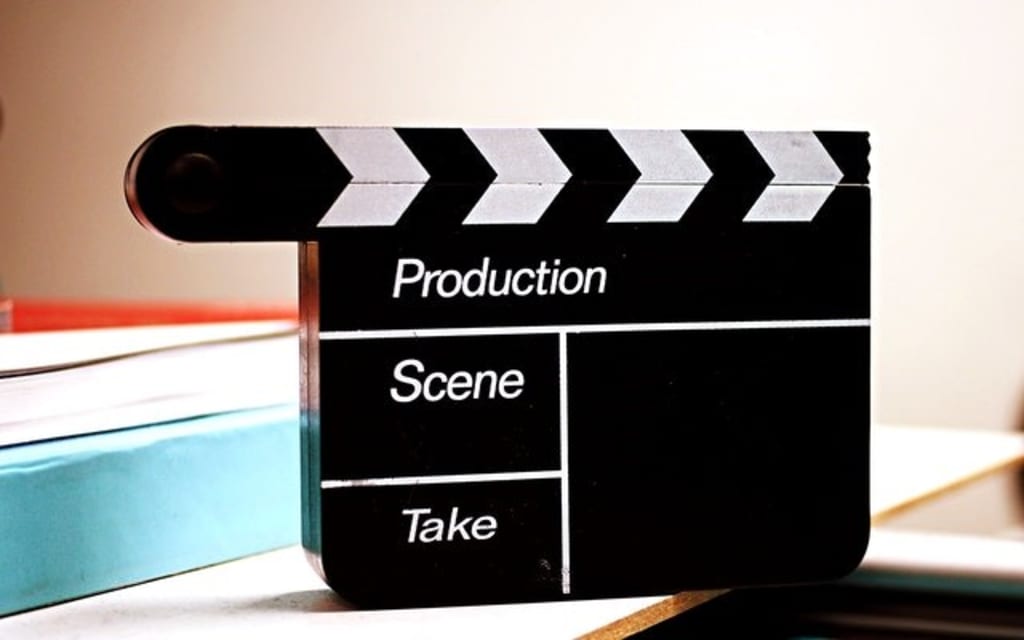 As little as 3.1% of regular primetime broadcast TV characters have a disability, GLAAD statistics reveal. Although this is a record-high number, it still drastically underrepresents the real numbers (14.1 million people in the UK) of people diagnosed with disabilities. Moreover, while realistic representations of the disabled community are increasing, harmful inaccurate stereotypes are unfortunately still all too common and need addressing.
Spotting stereotypes
Once you're aware of them, stereotypes (whether positive or negative) of people with disabilities in the media are easy to spot. For example, some characters are portrayed as helpless victims simply because they have disabilities. Think John Merrick in The Elephant Man or Quasimodo in The Hunchback of Notre Dame. Rather than being portrayed as regular people, their disabilities are used to elicit sympathy and pity from the audience. Additionally, people with disabilities are commonly mocked in the media for cheap laughs. From Ken's stutter in A Fish Called Wanda to Mary's neurodivergent brother in There's Something About Mary — or even just the over-use of the r-word — people with disabilities are often the butt of the joke.
Undiagnosed disabilities
The prevalence of stereotypes of people with disabilities in the media has a tangible negative impact that spills over into reality. For example, many women with autism are either misdiagnosed, diagnosed only in later life, or not diagnosed at all — in part due to the erroneous and widespread representations of autism that are still believed by doctors today. Moreover, a disability like cerebral palsy or CP (a group of movement-related disorders caused by brain injury) can already be difficult to diagnose, as it may take time to rule out other diagnoses first.
A CP diagnosis is usually made in children between the ages of one and three years old: it's important that a diagnosis is made as early as possible so services and support are provided while the brain is still developing. While many doctors are empathetic and professional, the disabled community sadly often reports being dismissed and patronised by the medical profession.
Realistic representation
In contrast to the negative and unrealistic stereotypes of people with disabilities prevalent in the mainstream media, the disabled community is working directly to put their own stories out into the world. For example, All the Weight of Our Dreams is an anthology of art and writings compiled by autistic people of colour.
The submissions document the lives, histories, struggles and passions of people with autism living in a neurotypical world. Additionally, disability rights activist Keah Brown recently created the viral hashtag #DisabledAndCute; it celebrates the bodies of people with disabilities and encourages them to feel confident in their own skin on their own terms. The hashtag gained a lot of traction, and was even promoted by celebrities like Brie Larson and Sophia Bush.
Stereotypes of people with disabilities are, unfortunately, an ongoing problem. By educating ourselves and listening to the disabled community, we can increase awareness and opportunities for people with disabilities.
Making a joke of individuals' disparities is fainthearted, best case scenario, and stunningly normal. Sadly, numerous movies and TV shows use it as an approach to get modest snickers – from Mary's sibling Warren in 'There is something in particular About Mary', to Ken's stammer in 'A Fish Called Wanda'. Significantly previous US president Barack Obama poked a flinch commendable fun at bowling in the Special Olympics (which he later apologized for).
There are an excessive number of instances of this generalization to list, however a couple remember Quasimodo for 'The Hunchback of Notre Dame', John Merrick in 'The Elephant Man', Tiny Tim in Dickens' 'A Christmas Carol', and even news reports which depict individuals as 'casualties' or 'victims'.
In every one of these cases, a character's incapacity (regularly joined with an especially charming character) is utilized to acquire compassion from the crowd – as opposed to authentic empathy. This is positively an illustration of zeroing in on the inability, not the individual. Cutting edge TV 'narratives, for example, 'Humiliating Bodies', make fun of or criticize incapacity or ailments for amusement esteem. Individuals with handicaps have likewise since a long time ago been scorned in parody shows as well – with the R-word being utilized far and away over and over again.
On a lighter note, however, a few comics who really have incapacities are presently reviewing the equilibrium – utilizing their exhibitions to make fun of themselves and bring issues to light about handicaps in an amusing yet deferential manner. In numerous movies, characters are portrayed as being other-worldly or uncorrupt, basically on the grounds that they have an inability. 'Forrest Gump', 'I'm Sam', and 'Downpour Man' are for the most part extraordinary instances of such motion pictures.
Regularly the credulous and sweet character with an inability, uncovers the imperfections of their 'ordinary' grown-up peers – prompting them discovering recovery. Like the wide range of various generalizations, this one is unsafe mostly in light of the fact that it's mistaken – and supports belittling discernments that are basically false.