The Post-Credit Scene Of 'Spider-Man: Homecoming' Sets Up Another Feathered Foe For Future Films
The wall-crawler is back in business!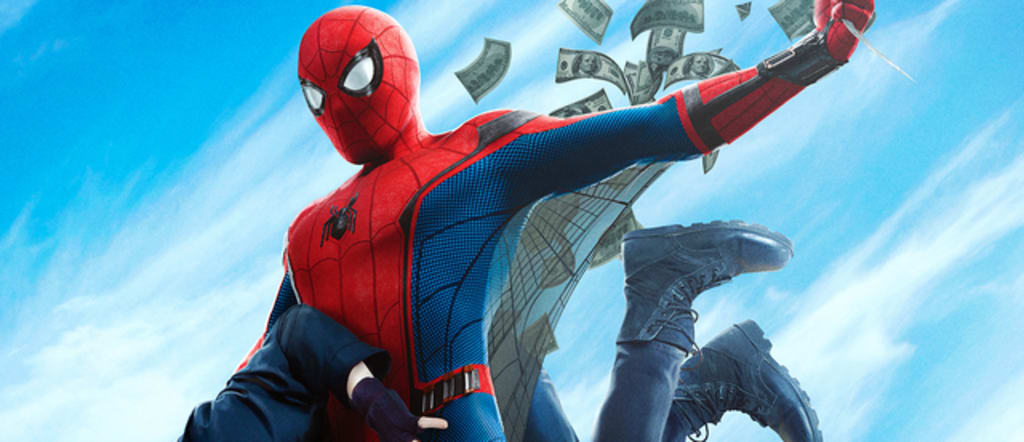 The wall-crawler is back in business! Spider-Man: Homecoming has swung into theaters, and if its sensational box-office figures are anything to go by, audiences are still eager to be wowed by the wondrous wall-crawler. Indeed, as well as providing high-school hilarity, Spider-Man: Homecoming also amazes audiences with thrilling action sequences where he battles the villainous Vulture; yet the film also builds excitement for #TomHolland's future exploits as the spandex-wearing #superhero.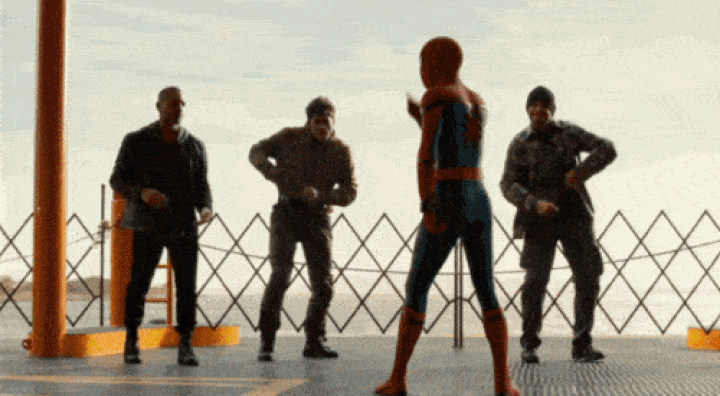 The tease in question occurs in #Homecoming's mid-credit scene, where we see an imprisoned Adrian Toomes (#MichaelKeaton) confronted by a fellow inmate — Mac Gargan (Michael Mando) — who was disfigured during the disastrous Staten Island Ferry weapons deal. Toomes accidentally dropped a car on his associate in the scuffle, but Gargan quickly reassures Toomes that he's not seeking revenge against him. Rather, he's directing his rage against Spider-Man, whose identity is rumored to be known by Toomes. As we know, Adrian is indeed one of the few characters in the #MCU who has deduced that Peter Parker is Spider-Man, but in a shocking move Toomes lies to Gargan and states:
"If I knew who he was, he'd be dead already."
Many Marvel fans were left pretty surprised by the fact that Toomes walks away from Gargan, giving him nothing. After all, in the comic books, Toomes and Spider-Man have been adversaries for a long time, and as such, he'd jump at the chance to be rid of Peter Parker and his meddlesome alter-ego. However, in #SpidermanHomecoming, this non-disclosure makes a whole lot of sense, given that Peter saved Adrian's life in their final confrontation. Indeed, when discussing this, John Watts says he included the scene for the Vulture so that:
"… [Toomes] gets a moment of redemption and he gets to protect Peter…It's his way of saying thank you."
So does that mean that that's the end of the Vulture? Well, his arc does close in a pretty satisfying fashion, and Michael Keaton's contract only includes Spider-Man: Homecoming, so at a first glance it does seem that way. However, Watts does suggest that Toomes could very well return in the movie series, causing some fans to wonder whether Toomes is keeping this information about Peter to himself so that he can be the one to kill Spider-Man. Saying that though, with Toomes in prison, the situation at hand could allow another foe to spread his wings instead…
Does The Spider-Man: Homecoming Mid-Credit Scene Hint At Blackie Drago's Debut?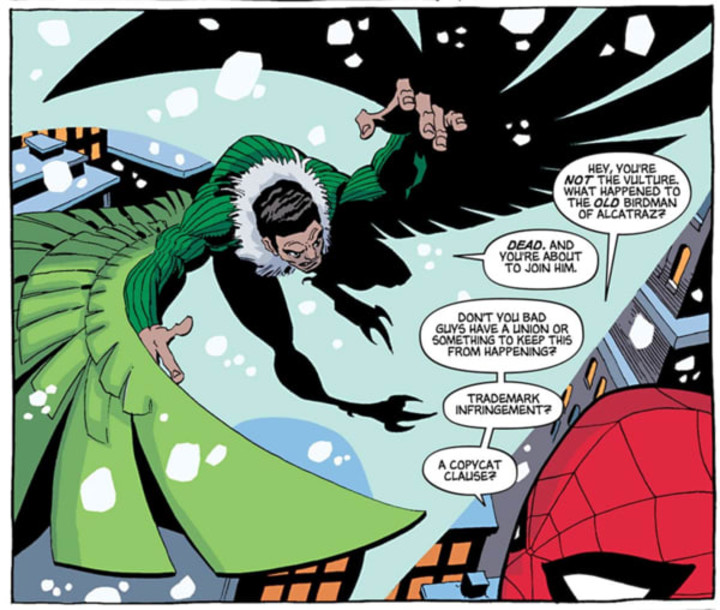 If Toomes won't tango with Spider-Man, then there is another Vulture who could take his place. After all, many Spider-Man fans know that Adrian Toomes is not the only person who took to the skies in a customized flight suit. In the comics, the Vulture was sent to jail following his capture by Spidey, but Adrian Toomes's fellow cellmate Raniero "Blackie" Drago coveted his technology. After convincing the old man that he was dying, Drago coerced Toomes into giving up the location of his spare winged apparatus.
Escaping from jail in order to retrieve the tech, Drago did have some success as the Vulture, managing to beat a flu-ridden Spider-Man, but he ultimately didn't make much of an impression. When a recovered Toomes realized what had happened, he broke out of prison (they may as well add revolving doors to these places) to seek vengeance against Drago, and ended up in a prolonged three way battle between himself, Drago and Spider-Man, before our hero subdued them both.
So could the mid-credits scene set up Blackie Drago's cinematic debut? At this early stage, it's hard to say whether this will happen or not, but there's a lot to suggest that Blackie Drago could one day take over as the Vulture. The prison setting of the credit-scene certainly sets the situation up nicely, and although it would be a tad repetitive to see another Vulture antagonize Spidey onscreen, there is certainly a definite need for him to appear in future films. After all, this villain was one of the founding members of the Sinister Six, a super-villain team who are hell-bent on murdering #SpiderMan.
There's already a lot of evidence to suggest that a Sinister Six movie is incoming, and Gargan's comments about "friends on the outside" in Spider-Man: Homecoming's mid-credits scene only serves to tingle our Spider-senses even more. I mean, how cool would it be to finally see Spider-Man take on all of these brilliant villains together onscreen? So, if the Sinister Six does decide to form and Toomes is unwilling or unable to attack our favorite arachnid, could another man step into the flight harness, just like Herman Schultz (Bokeem Woodbine) became the second Shocker? Could Blackie even be one of those eager guys that Gargan — the man who becomes the Scorpion — mentions?
Since John Watts and co. have been pretty respectful towards the comics thus far, it definitely seems possible that Blackie Drago could debut as the Vulture in a sequel to Spider-Man: Homecoming. Sure, they might have to change a few things in keeping with the new movie canon, but I doubt that many people will be too worried. After all, Marvel and Sony have single-handedly delivered some of the best Spider-Man moments ever seen in Homecoming — and perhaps even the best incarnation of Spider-Man yet, so we're eager only too eager to see what swings our way next!
(Source: Entertainment Weekly)