The "Perfect Harmony" of Music, Feelings, and Cute Ghosts
How Netflix's Julie and the Phantoms Has Taken the World By Storm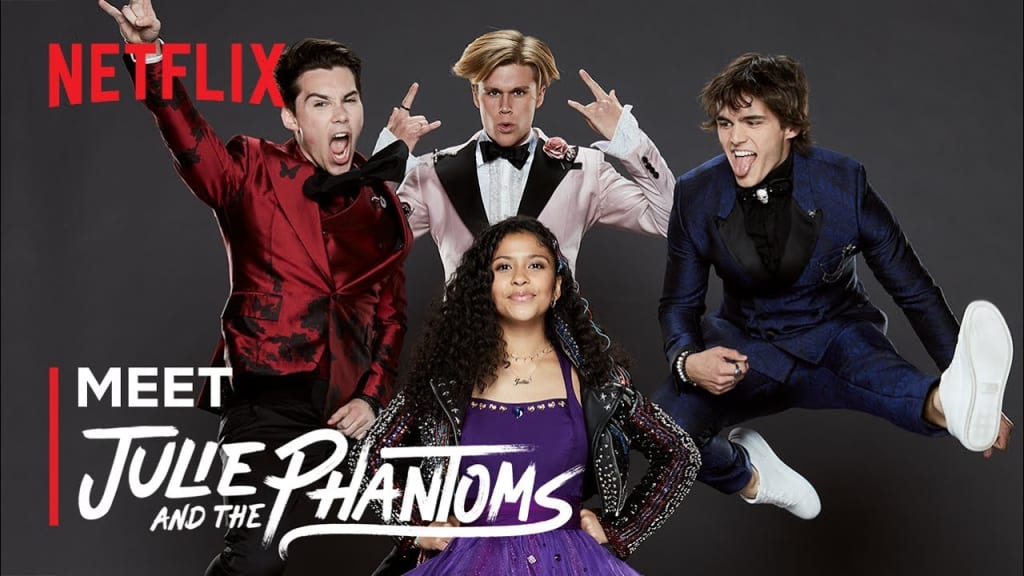 Julie (front, center) and her phantoms (from left to right): Reggie, Alex, and Luke
I'm known for getting extremely attached and emotionally invested in things very quickly and quite often. Whether it's a band, a movie, a book, or a television series, there are some things that infiltrate my heart and remain there while I obsess over them. Recently, the Netflix original series, Julie and the Phantoms has become that obsession. Not only does it follow a beautiful story, have great music and a strong, young female lead (which we all need more of in our lives), but it also includes three musically inclined male ghosts who have made their way into the hearts of girls everywhere - myself included. What was supposed to be a show created for children, quickly became something that made its way onto the screens of women aged 17-30. Three months after it's premiere, it continues to be discussed among those women on all social media platforms and within group chats all over the world. They can't get enough of Julie and her phantoms, and re-watch the series' one season over and over again while they wait for Netflix to announce a second season.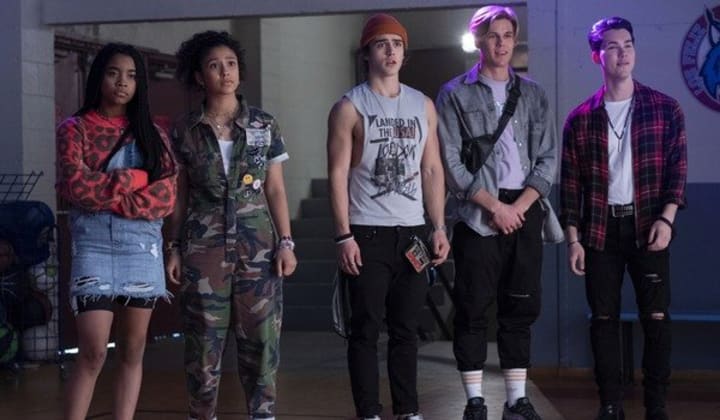 The series follows Julie Molina and her journey in rekindling her love for music. After having not played music for about a year, Julie stumbles upon a cd by a band called Sunset Curve. When she plays it, she is introduced to the band - who because of an unfortunate accident - have become ghosts. Luke, Alex, and Reggie then help Julie rediscover her love of music by creating songs and performing with her. All she has to do is convince the living people who see them perform that the three guys are holograms that she projects into their performances from a different country. Navigating the music world, confronting loss and regret, adjusting to being ghosts and seeing ghosts, and creating a unforgettable bond become the focus of Julie, Luke, Alex, and Reggie throughout the show's nine episodes. Their story is fun to watch as it unfolds and showcases passion for music and the importance of friendship and family.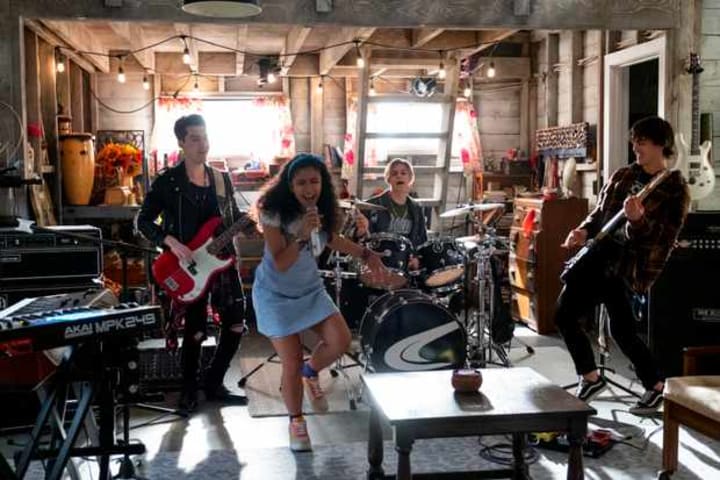 Watchers meet some new and exciting faces in the show's four frontrunners. Madison Reyes plays lead Julie Molina, and man, is she talented. At the ripe young age of 16, Julie and the Phantoms is Madison's debut performance. She blew the show's casting crew away with her phenomenal singing voice and incredible acting skills, scoring her a pretty monumental first gig. Luke is played by Charlie Gillespie. Having starred in a few smaller films and recently in a couple episodes of the Charmed reboot on the CW, Charlie brings his talented singing voice and guitar playing as the band's lead guitarist and second vocalist. Owen Joyner joins the crew as Alex. Owen's career has stemmed from his two roles on Nickelodeon's 100 Things to Do Before High School and Knight Squad, and is now known as the band's drummer on Julie and the Phantoms. Rounding up the crew is Jeremy Shada who plays the lovable Reggie. Adding bass to the band in Julie and the Phantoms, Jeremy has also done voice acting on show's like Adventure Time and Voltron: Legendary Defender. One other thing that makes this cast super amazing, is that not only are they talented actors, but they are all talented musicians as well. Madison, Charlie, Owen, and Jeremy all sing and play instruments in the show as well as singing and playing the instruments on all the songs that make up the Julie and the Phantoms soundtrack. Along with the show's four frontrunners, the cast is rounded out with even more talented musicians and actors including Cheyenne Jackson, Booboo Stewart, Savannah Lee May, Jadah Marie, and Sacha Carlson. The ENTIRE CAST IS SO TALENTED which makes the music and the show incredible. They all add their own flair to the show and have since then gained many, many fans.
I didn't watch the show until a month after it premiered because at first I thought I wasn't going to like it. I will admit that I was one of those people that put it on just because everyone was talking about it and I originally thought that it was going to be extremely cheesy and something that I was just going to think was "Ok." I soon discovered that I was mistaken. I fell in love with the show as soon as I finished the first episode, Alex immediately became my favorite character, and I developed platonic crushes on basically the entire cast. The show content also proved to be more mature than I originally thought it was going to be because it touched on real life topics like loss, grief, guilt, anxieties, regret, and even has an openly gay character. Overall, it ended up becoming one of my favorite shows and now it pops up all over my Instagram explore page, my Tik Tok For You Page, and I am now on Julie and the Phantoms stan Twitter. It has pretty much taken over my life and I REALLY NEED a season two. Especially because the last episode of this first season left us with quite the cliffhanger and many, many questions. If you haven't watched it and you need something to watch during this lovely pandemic quarantine, I would definitely suggest you meet Julie and her phantoms. I've seen it seven times all the way through now and I will probably watch it many more times in anticipation of the second season. If you watch it too, then there's a better chance that it will get renewed!
"We're Julie and the Phantoms. Tell your friends!" Streaming on Netflix now.