The Perfect Gift Guide Based On Your Loved Ones' Favorite Netflix Original Shows
Are they a Stranger Things kind of a person or an On My Block kind of person?
Every year around this time, the frenzy over what gifts to give our loved ones consumes us for a few days to a few weeks. We're always looking to get the latest gadgets or the newest shoes that will eventually wear away with time. But there are certain things that don't fade that easily and that is the experiences that come with it. This year, don't just give gifts to the people you care about; give experiences. And what better way to gauge the perfect experience to give this year than looking to the shows that your loved ones have been binge watching all year long? Open up their Netflix profile and take a peek at what shows they've been using to escape 2020 with to get them the best and most unique gift they've ever received.
On My Block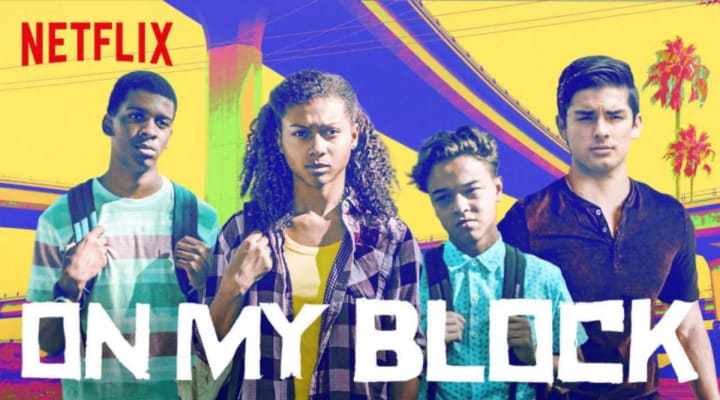 Perfect Gift: Customized treasure hunt for "Rollerworld Money"
One of the best parts of the entire series was trying to follow along with Jamal as he hunted down the missing Rollerworld money and if you say you didn't think about how you could have found it so much faster at least once, you're probably lying. If someone you care about is a fan of the show, put together a set of clues leading them around their city (or neighborhood... or house) to the "Rollerworld money" you've hidden. The final prize can be whatever you want. Maybe some chocolate coins like the church scene in the show or some gift cards or even a gag gift. The important thing is that you make the experience of finding the prize as fun as possible and get creative!
You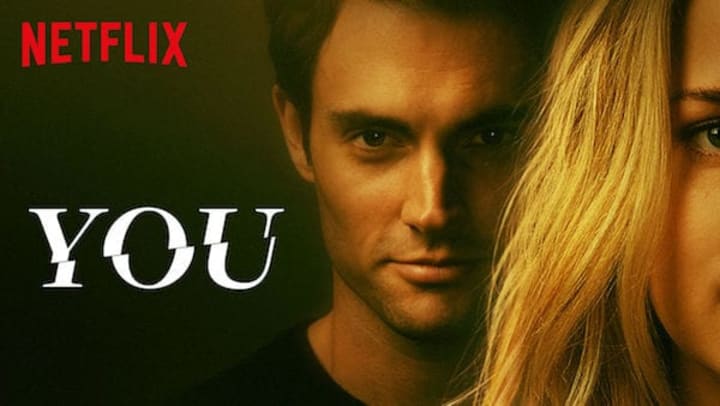 Perfect Gift: Every book that Joe recommends on the show
Joe Goldberg recommended several books in this show and for anyone who is a fan, what's cooler than getting an even deeper look into the likeable psychopath? From The Count of Monte Cristo and The Three Musketeers by Alexandre Dumas, to Desperate Characters by Paula Fox, and Ozma of Oz by L. Frank Baum. Curate a collection of these books for your favorite You fan and add a little note to each one with the specific episode the book was mentioned in.
Of course, getting someone a dozen or so books is not a cheap feat, but with the right resources it can be cheaper. Shopping for books secondhand is always the cheapest option and with thriftbooks.com you can get all of these books for $10 or less, plus free shipping for all orders over $10.
Dear White People

Perfect Gift: Radio show party
This show has several great moments but one of the coolest details about it is the campus radio station at Winchester. Who doesn't want to just talk about whatever they want to anyone who will listen? For this gift, put together a radio station set up. You'll need a table, a microphone (or makeshift microphone), headphones, and some kind of recording device (a phone will do). Get a few friends together and pretend to host your own Dear White People radio show. Make sure to record so you all can keep it as a memory.
Bonus: Incorporate a "Woke or Not Woke" segment into the show. List off some people you and all of the participants know and take turns discussing whether you all think the person is "woke" or "not woke."
13 Reasons Why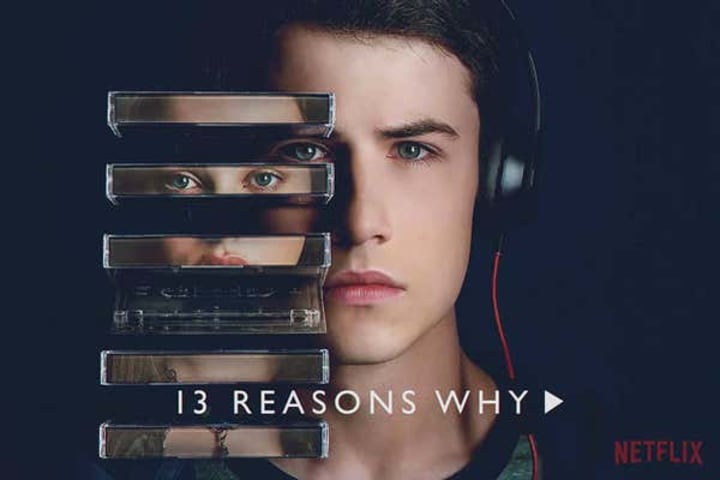 Perfect Gift: Therapy. Okay, just kidding (unless...)
Actual Perfect Gift: A set of cassette tapes with 13 reasons why you love them
The show's concept of receiving a bunch of cassette tapes listing off 13 reasons why someone k*lled themselves is very dark, so if you do know someone who is a fan of this show, put a positive spin on it by giving them 13 reasons why they're important to you. Try to keep it as authentic to the show as possible by having seven tapes and utilizing both sides, as well as numbering each tape with blue nail polish. Be as detailed as possible. Anecdotes always help.
Chances are, you don't own a cassette recorder/player. Thankfully, websites like Etsy exist where people hold onto old vintage stuff that they no longer have use for. Once you're done using the machine to record, give it to the gift receiver along with the cassette tapes so neither one of you have to buy another cassette player.
Bonus: Get 12 other people involved to do one reason each.
Love Is Blind
Perfect Gift: Blind "pod" date
This show put an interesting spin on the classic blind date and made it the most 2020 thing we've ever seen even before everyone knew that social distancing was going to become the new normal. For this gift, recreate a pod date (or series of pod dates) for your loved one, either with you or someone else. If you want to make it really authentic to the show, get someone that your loved one doesn't know to be their date. Or get someone they do know and use a voice modifying app so that they have no idea who they're talking to. This gift is pretty easy. Just get an area with enough space for two people and some sort of wall or curtain that the two can talk through freely. For an example of what this might look like, check out Lauren and Cameron's at home pod date.
Stranger Things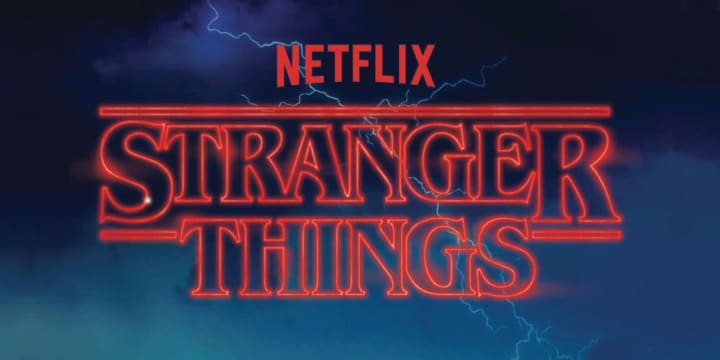 Perfect Gift: A Stranger Things themed Dungeons & Dragon Tournament
The kids in this show spend a lot of their time playing this vintage fantasy roleplay game when they're not dealing with the Upside Down, but what about some roleplay inside of the roleplay? For this gift, get a few friends together and dress up like characters from the show. Get a Dungeons & Dragons game set and spend the entire time not only engaging in the fantasy roleplay, but also playing the game as you think your Stranger Things character would.
The most authentic version of the game would be the original red box set, but those can run for hundreds of dollars. So your best and cheapest option would be to get the Stranger Things edition of the game, which also happens to come in a red box.
Bonus: Have some 80s music playing in the background along with some 80s themed snacks to make it an even more immersive experience.
The Umbrella Academy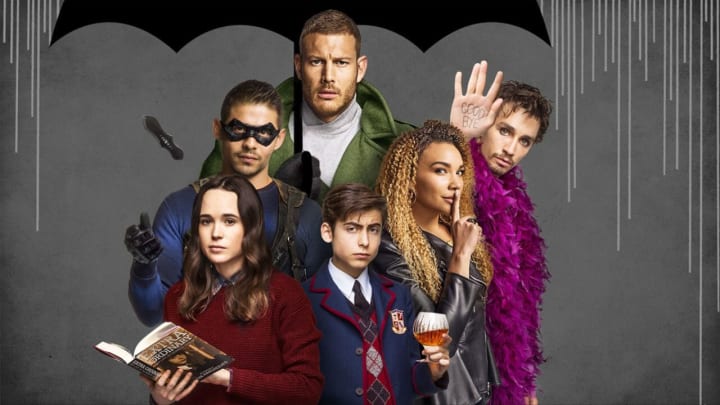 Perfect Gift: Custom comic book
This show contains a number of things that would make anyone's inner nerd go crazy: superheroes, super villains, and the fact that it's based off of a series of comic books. If you know a fan of this show and want to get them the perfect gift, head over to Etsy to place an order for a custom superhero-themed comic book. Just send in the photos you want to use of your loved one and get ready to have them turned into a hero that could give the Hargreaves family a run for their money.
There are so many great Netflix original shows that it's hard to cover them all, but regardless of what your loved ones' favorite shows are, the important thing is to create experiences that will last a lifetime.
If you enjoyed this list, feel free to leave a like and/or a tip.