The New Magnolia Network - And What We Can Expect So Far
What shows can you expect to watch on the new Magnolia Network? We got you covered!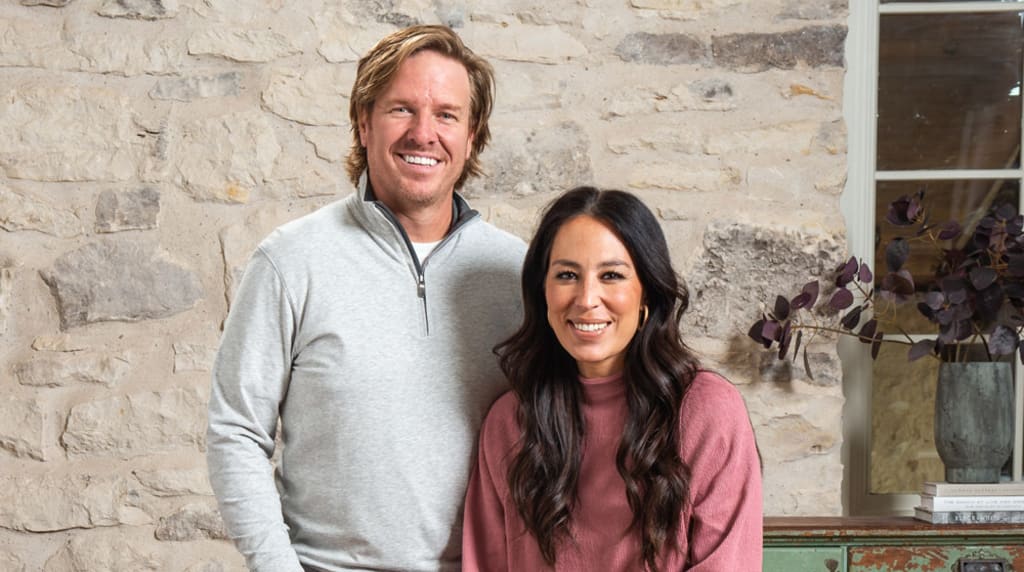 Photo from Deadline
If you are anything like me, you've been anxiously waiting for the arrival of Chip & Joanna's new TV network, the Magnolia Network! In a bid to revamp their DIY Network, Discovery has teamed up with our favorite fixer uppers to bring us a WHOLE channel filled with home and interior goodness.
We got a sneak peek at this new network on April 26th where they gave us a 4-hour sample of the new network on the DIY network. Not surprising, this preview pullled in record-setting ratings, with over 2.3 million people tuning in across both live TV and streaming services to watch! If this isn't a good sign about the success of their new network, I don't know what is!
This 4-hour preview special gave us an in-depth look back at the Gaines's wildly successful and popular HGTV series, Fixer Upper, as well as giving us a taste of some of the new shows that we can look forward to on the new network.
Let's take a look at all of the shows that have been confirmed so far and what we can look forward to!
The Fieldhouse
This is one of the most inspiring stories we've heard in a long time! Justin Bane, a star QB coming out of Baylor, suffered a devastating injury that cut his NFL career and dreams short. But, he didn't let this massive setback keep him down for long. Justin and his wife Annie decided that they wanted to dedicate their lives to helping people who suffer massive setbacks like Justin take control of their lives again and achieve goals they never thought possible. So, they started The Fieldhouse, a premier gym in Abilene, TX in 2017.
The Fieldhouse has become one of the top fitness destinations in Abilene, featuring Olympic weight lifting equipment, rowers, bikes, an 100 yard outdoor turf field, and so much more! If you love to work out, then this is the place for you!
When Chip & Joanna heard about this inspiring story, they just had to share it with the world, and thus The Fieldhouse was born. An all new reality show focusing on all the work and dreams that went into creating this place, and sharing Justin's story.
Growing Floret
This is one of the shows that we are most excited to watch on Magnolia Network! Floret Flower Farms is the most successful organic flower farm in the US, and this show will follow the founder, Erin Benzakein, on her quest to build a sustainable organic flower farm in Washington state.
We are sure that this show is going to be filled with gorgeous landscapes, a fun inside scoop into the flower industry, and an inspiring tale about one woman who wants to champion organic farming practices and bring beauty to as many people as possible!
You can check out Floret Flower Farm's Instagram here.
Check out their website here where you can order their books, seeds, and more!
The Lost Kitchen
This new series will follow along with the adventures of chef Erin French, who started the Lost Kitchen restaurant in a little town in rural Maine. This restaurant is quite unique in that it doesn't take any reservations online or by phone, only by post card! Talk about a fun experience, starting as soon as you make your reservation! Set in a converted old mill, this restaurant really couldn't get any cuter.
Super Dad
This is definitely one of the cuter series that will premier on the Magnolia Network! This show features Taylor Calmus, who is the creator of the popular Youtube channel, Dude Dad. In the show, Taylor & a building crew will be creating one-of-a-kind amazing projects for kids!
Let's Wrap it Up!
It's pretty clear that Chip & Joanna's new network, The Magnolia Network, is going to be 24/7 wholesome and awesome content for us to enjoy! The above are just some of the shows that the network will start with, and we are sure that even more will join the lineup once the network launches! Unfortunately we don't quite have a launch date for the network, it was originally slated for October 4th, but has been delayed since due to coronavirus concerns.