The Many Talents of Bob Hope
It all began with vaudeville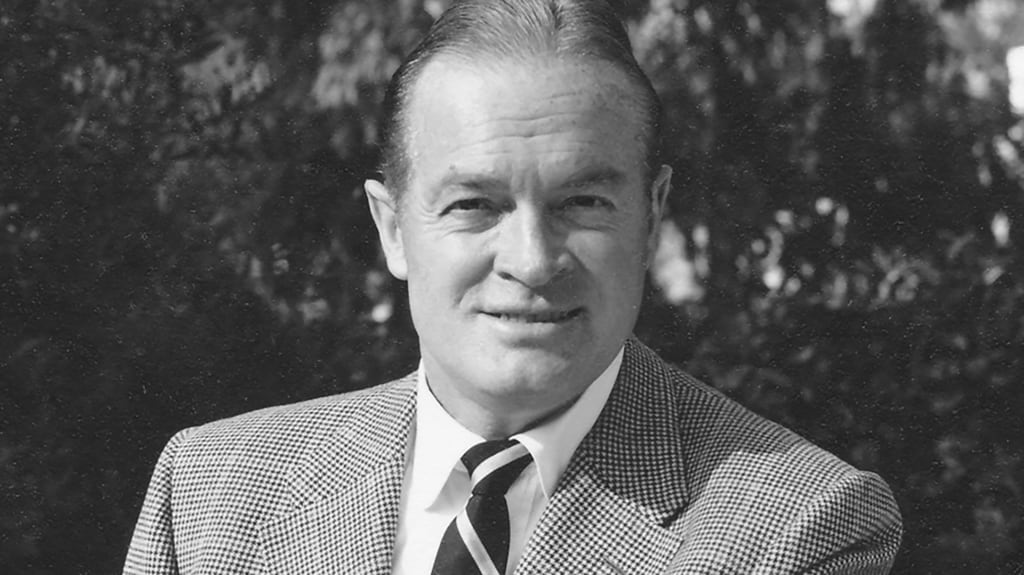 Bob Hope was among my favorite actors and performers. He was never what you could call a handsome movie star, but he was very likable. I enjoyed watching him in the movies and on TV, and his smile was always infectious. On May 29, 2003 this wonderful personality celebrated his 100th birthday. There were about 35 US states which declared this to be Bob Hope Day.
To honor him, a public ceremony was held in Hollywood, California. On this day city officials renamed the intersection of Hollywood Boulevard and Vine Avenue as Bob Hope Square. Hope had been an entertainer of the US Armed Forces all around the world and there were 1940s era US planes flying overhead to give him honor. Unfortunately Hope himself wasn't able to attend this wonderful ceremony since he was suffering from failing eyesight and hearing. He hadn't appeared in public for three years. Attending the ceremony were three of his children and show business colleagues from his younger days like Mickey Rooney.
Bob Hope came into this world as Leslie Townes Hope born on May 30, 1903 in Eltham, England. His talent was clearly inborn as he was already singing and dancing by the age of four. The Hope family relocated to the US and settled in Cleveland, Ohio. As a teenager he started telling jokes, and became quite popular with his one-liners. Hope met up with another budding comedian, George Byrne and took off for New York City in 1928. Unfortunately, they did not meet with success at their vaudeville attempts. Hope's first real solo act was at the Stratford Theater in Chicago, Illinois.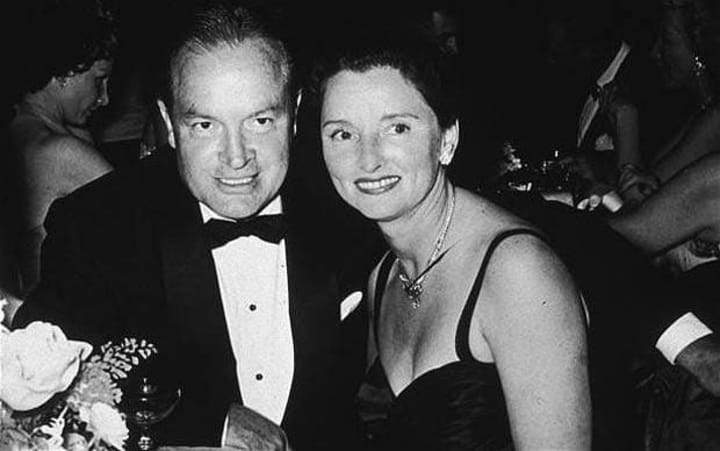 Bob Hope was part of the vaudeville scene in the 1930s. He was performing on Broadway in the musical "Roberta" when he first set eyes on nightclub singer Dolores Reade. It was true love, and they got married in 1934. She was his wife till the very end. In 1938 Hope was able to start his own radio program called "The Bob Hope Show," and it lasted for 18 years. He had great success in the movies due to seven movies he made with Bing Crosby and Dorothy Lamour.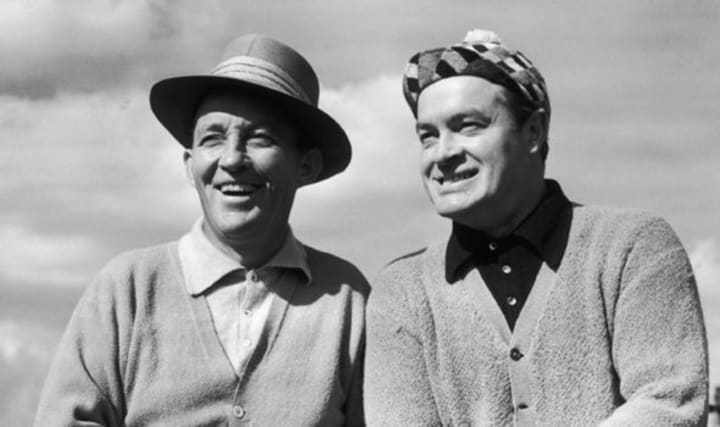 These were the popular Road series movies; Road to Singapore, Road to Morocco, Road to Utopia, Road to Bali, Road to Zanzibar, Road to Hong Kong, and Road to Rio. The movies were enjoyable because they included singing, dancing, and lots of mayhem and craziness.
He was greatly honored and recognized by Hollywood, and was the host of the Academy Awards show 19 times. Hope also appeared in many stage productions and on many different TV shows.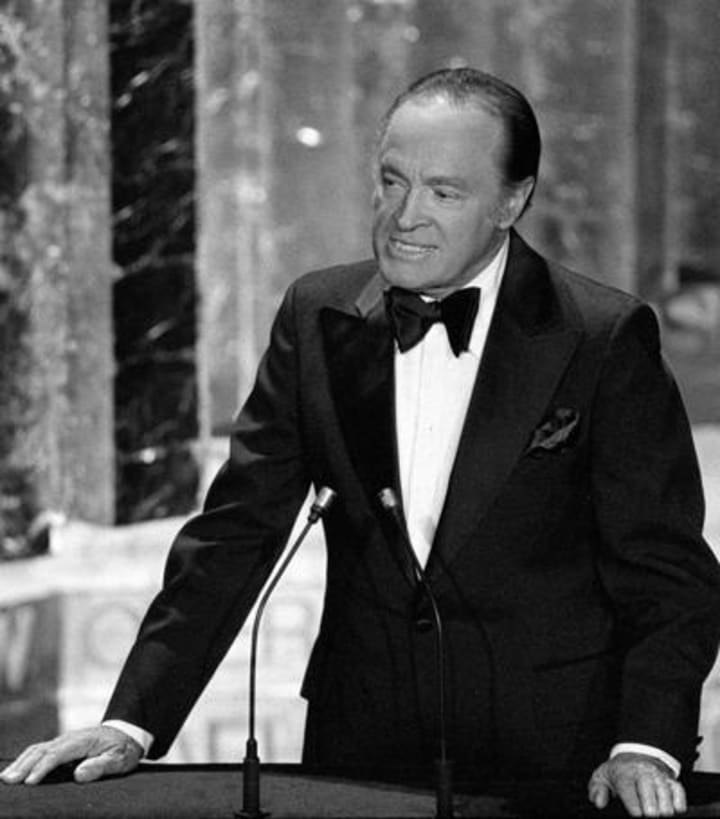 Hope didn't have a well-trained voice, and he certainly wasn't a crooner like his pal Bing Crosby, but he could hold a tune, and when he sang in his movies like Paleface with Jane Russell he could bring a smile to your face and make you want to sing along. His signature song became "Thanks For the Memory."
Bob Hope jumped on the bandwagon of entertainers who performed for American servicemen in WWII. By the time 1953 rolled in, he had performed before over a million American servicemen in countries all around the world. During the Vietnam War in 1966 around 65 million people watched Hope perform for US troops on Christmas Eve. He was also legendary for his TV specials and hosted the Academy Awards 18 times. Along the way he got some nicknames such as "Mr. Entertainment" and the "King of Comedy."
Two months after his 100th birthday celebration Hope died on July 27, 2003. At that time he was survived by his wife Dolores, four adopted children and four grandchildren. His wife joined him on September 19, 2011—she was 102. They are together for eternity at the Bob Hope Memorial Garden at the San Fernando Mission in Los Angeles, California. One of the most wonderful things I ever heard were Bob Hope's last words before he died. His wife asked him where he wished to be buried. In true comedic fashion he responded, "Surprise me."