'The Lovers'—A Review (Netflix)
I watch so you may not have to.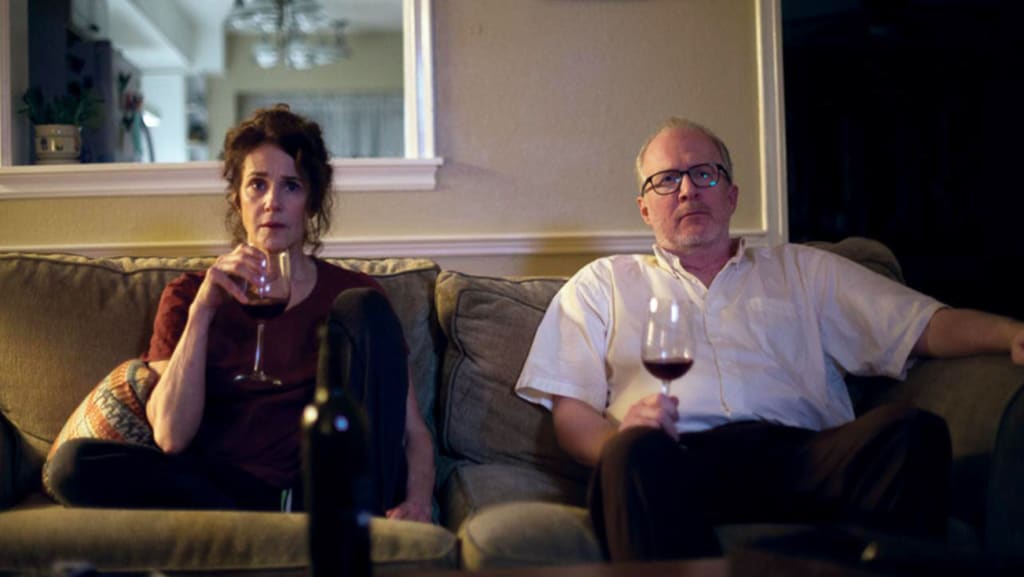 This is not my usual type of genre to review, romantic comedies. Though I like and watch most genres of film, I have not reviewed many romantic comedies. The premise of most of them does not usually lend itself to a review, with the strength of the films usually relying on the central pairing's chemistry more than anything else.
Truth be told, I am quite a fan of the genre, a good romantic comedy contains all the elements I love in a film; wordplay, good acting requiring emotional range, and relationship dynamics. With all of that said, I sat down to watch another Netflix offering, The Lovers, written and directed by Azazel Jacobs.
A middle-aged, estranged, married couple, Mary (Debra Winger) and Michael (Tracy Letts) are both having affairs. Mary is with Robert (Aiden Gillet) and Michael is with the highly strung Lucy (Melora Walters). Both plan to leave the marriage to be with their respective lovers. Both are waiting until after the visit of their son, Joel (Tyler Ross) before they end the marriage.
Neither knows of the others plan. As they go about their daily lives, they try to live their dual lives, trying not to let on, to one another, that there is something wrong.
Civil rather than close whilst living under the same roof, their relationship, and where each of them stands within it, is thrown into confusion when after falling asleep back to back, they end up facing one another.
Still half asleep, they absentmindedly show affection to one another. They both wake up and realise the awkwardness of the situation. Michael goes to shower and Mary goes to get some coffee. As they awkwardly sit on their marital bed, they suddenly succumb to their passion.
Both are confused now as their respective lovers push for them to leave the marriage. Both feel guilty toward their lovers as they act increasingly like lovers themselves. Lucy gets suspicious of Michael and confronts him, sure that he is sleeping with someone else. Robert also wants assurances from Mary.
Joel visits and brings his girlfriend, Erin (Jessica Sula). Joel's relationship with his father is strained, as Michael, a weak-willed and spineless liar, has cheated on Mary before.
Mary and Erin go to the shops. Lucy hisses at Mary as they drive past. Erin asks who she is, but Mary does not know. Erin returns to the house alone. Joel wants to fight his father, sure that he is causing distress to his mother.
Mary returns and tries to explain their situation to Joel. He does not want to hear it. He and Erin leave. Mary and Michael separate, each going and forming relationships as they had promised to their lovers. They do, however, remain lovers. The end.
Jacobs film is both straight forward and quirky. The story is easy to follow, the script sparse, the characters made more real by their lack of communication. Given the sparseness of the script, it is left to the actors to convey the emotion and tell their story through body language and emoting.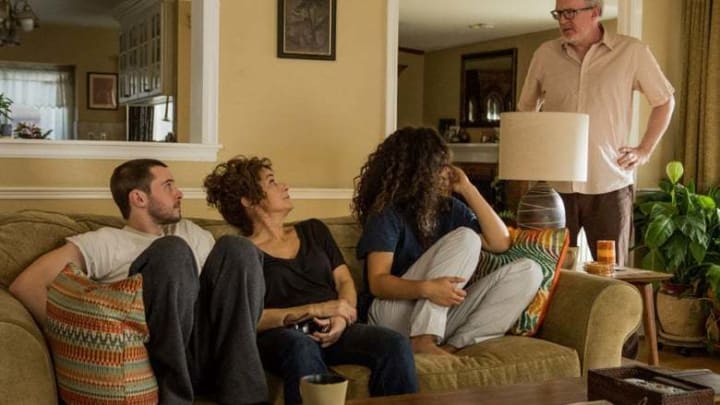 The cast absolutely rises to the challenge. Jacobs' film follows perfectly the filmmaker's adage of 'show, don't tell', always picking the option of telling the story through an image rather than wordy exposition.
Music, Mandy Hoffman the creative force in this instance, also plays a large part in setting the mood of the film and helping to tell the story.
The music is wonderful, though it is quite bold, because of the sparseness of the script, it never obscures any of the speech. Even though there are sombre moments, the music remains light and jovial, never allowing the mood of the film to dip.
That all the lovers, the interweaving couples, are more mature than what is normally portrayed in film, is refreshing. What is also interesting, is the way Jacobs writes the characters.
There are no cliched ageist references, none of the protagonists are mature in the sense of acting as though they know what they are doing and have it all together.
They all display the giddiness that someone in love or infatuation, in a clandestine, taboo relationship, might display; the petulance, the desperation, the eagerness, the myopic selfishness. It is brilliant.
The Lovers is not a film for everyone. Like I say, it is not as wordy as a normal romantic comedy and the humour is darker than one would normally find in the genre.
That being said, I found the film quite enjoyable and feel that it is worth the near 100 minutes of your time it would take to enjoy.
A nice little film.