The Life And Times Of Lola Bunny
Here's a quick look at the character's history.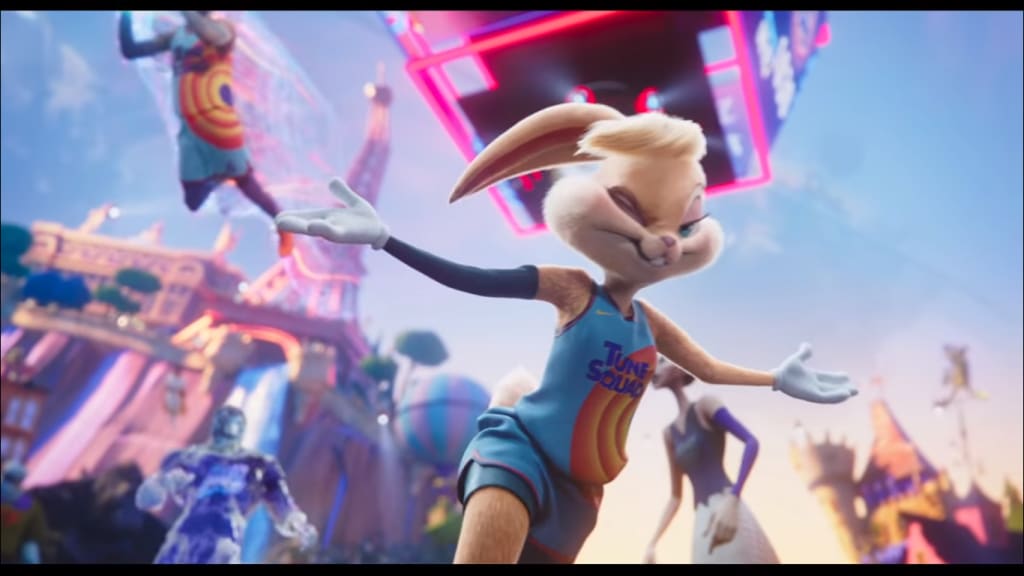 Credit: Warner Bros.
Looney Tune Lola Bunny, who made her first memorable appearance in the 1996 cult classic Space Jam, has received a brand new design and voice for the sequel, Space Jam: A New Legacy, with Emmy Winning actress Zendaya stepping into the role.
While some fans have applauded Lola's new design, others have expressed disappointment at the changes.
Before you make your own decision on the new Lola, here's a quick look back at the character's history.
Space Jam
As mentioned above, Lola Bunny was first introduced in the original Space Jam film. Watching as the Looney Tunes run amok around him, Michael Jordan expresses little hope of turning them into a winning Basketball team. Thankfully, his hopes are renewed when Lola arrives to show off her skill, and is quickly recruited as a member of the team, eventually dubbed the Tune Squad. Bugs is instantly smitten with Lola, but she rejects his advances until he saves her from being crushed by a member of the opposing team, the Monstars, later in the film.
To begin with, Lola was mostly created to bring more balance to the male-heavy Looney Tunes cast, and create more merchandising opportunities for the film. While the character was well received by fans, some sources expressed concern that Lola was too sexualised for a children's film.
After Space Jam, Lola spent a long stretch of time appearing only in cameos, most notably as a news reporter in Tweety's High-Flying Adventure. In Space Jam and other early speaking appearances, Lola was voiced by veteran voice actress Kath Soucie.
Baby Looney Tunes
Lola's next appearance as a major character was in Baby Looney Tunes, voiced by Britt McKillip. As the title suggests, Lola is depicted as a baby/toddler, and started out as the only female Baby Looney Tune until Melissa Duck and Petunia Pig joined the series in the second season. Lola was often portrayed as a tomboy in the series, and alternated with Bugs as the leader of the group.
Baby Looney Tunes ran for four seasons, from 2001 to 2006. They also starred in one direct-to-video film, Baby Looney Tunes: Eggs-traordinary Adventure.
The Looney Tunes Show
After another hiatus, Lola Bunny reappeared as a major character in The Looney Tunes Show, which ran from 2011 to 2015. Lola was redesigned to match the art style of the new series, and given a personality overhaul. Gone was the femme fatale of Space Jam, or the tomboy of Baby Looney Tunes. The Looney Tunes Show's version of Lola Bunny is scatterbrained, neurotic, and at times a little bit crazy, although she still ultimately wins Bugs's heart.
In The Looney Tunes Show, Lola was voiced by Kristen Wiig. While Wiig won an award for her portrayal of Lola, some fans disliked how different the character was from her original appearances.
Looney Tunes: Rabbits Run
Next, Lola starred in the direct-to-video film Looney Tunes: Rabbits Run. In the film, Lola falls onto the radar of the NSA, and later invading Martians, when she accidentally invents an invisibility potion while making perfume out of a rare and valuable flower.
Lola's characterisation in the film was very similar to The Looney Tunes Show, however, Kristen Wiig was unavailable, so the character was voiced by Rachel Ramras.
New Looney Tunes
Lola appeared in just a few shorts during New Looney Tunes, which ran from late 2015 to early 2020. Her major starring role came in 'Lola Rider', in which she faces Rhoda Roundhouse in a car race.
Kath Soucie, Lola's original voice actress, returned to voice her in the series.
Space Jam: A New Legacy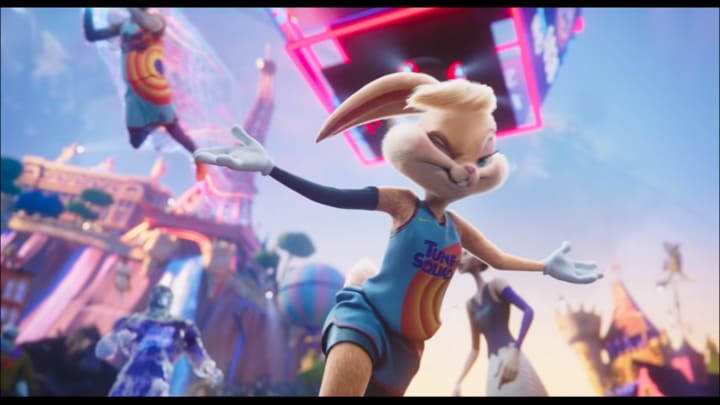 In Space Jam: A New Legacy, Lola will be voiced by Zendaya. According to some reports, Lola is initially reluctant to rejoin the Tune Squad, having needed to take some time away from Bugs to establish her own place in the Tune world.
As mentioned at the beginning of this article, Lola has been redesigned for A New Legacy, with the character's earlier femme fatale character and appearance significantly toned down. While some believe this is a step forward for the character as being more than a merchandising ploy, others argue that altering Lola's personality does a disservice to her character.
However, there's not quite enough in A New Legacy's trailer to gage how much Lola's character has really changed. We'll have to wait until the film hits theatres and HBO Max in July.
Reader insights
Be the first to share your insights about this piece.
Add your insights