'The Last Black Man in San Francisco'
Finding Home, with Flowers in Your Hair.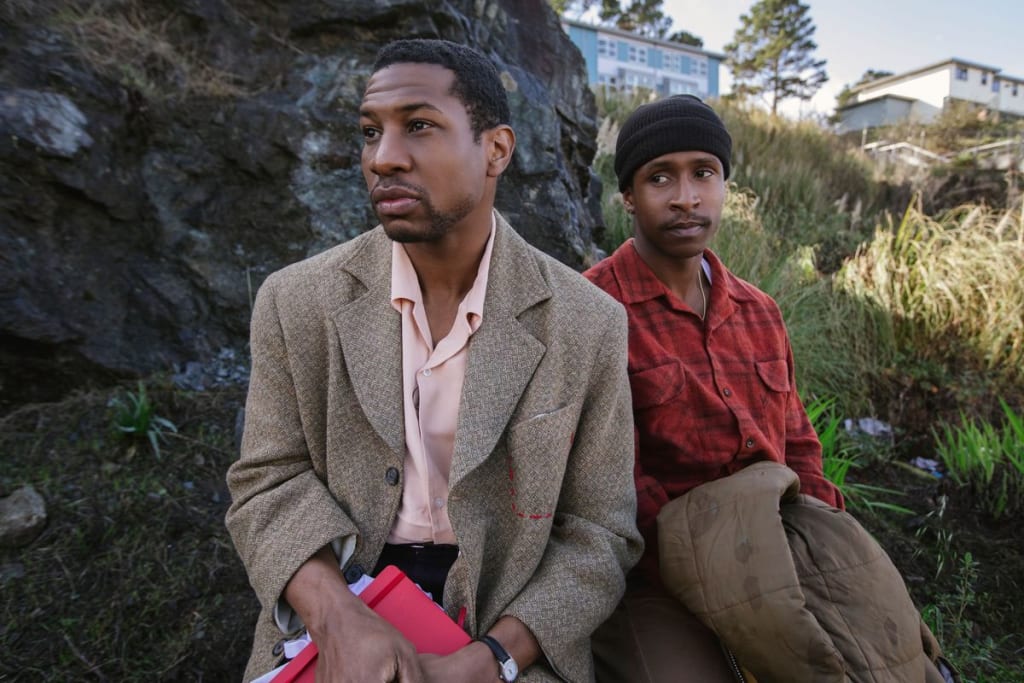 I heard about this film from Jimmie Fails himself. I mistook it for another film that I went and auditioned for but turns out, it was for another title. I had no clue at first that this was something Jimmie was working on. Slowly it sparked my interest. As time went by, I started seeing Google posts online about the movie, having had won the Sundance Film Festival 2019 for the best film.
The trailer then came out and I quickly went to view it on YouTube. That's when everything changed for me. The trailer itself was so beautifully done, so poetic, from the color palette to the music. My stomach had dropped as if I was on a rollercoaster due to how it felt like a perfect afternoon in the Bay Area, or a memory I had when I was a kid running through dried ferns in my backyard. It was like a vivid dream; I was intrigued.
The film also stars Danny Glover, Johnathan Majors, Tichina Arnold, Mike Epps, Finn Wittrock, and Thora Birch. It is directed by the up and coming director, Joe Talbot.
June 6th, I had gone to go watch an early showing at the Grand Lake Theater at Oakland, the perfect setting. As the film began, scored by Emile Mosseri, a beautiful clarinet streamed across my ears. Within there, I went into a deep dive into an old-aged book that seemed like it was written in the early 80s. Pages stained in a brown hue. The cover classic in mosaic designs. It was like the nostalgic smell of 50s memorabilia.
The film follows Jimmie Fails as he tries to reclaim the victorian home in San Francisco his grandfather built, alongside his best friend Montgomery.
The majority of the film resonated with me in many ways, as to also have lost a place of home, the acceptance of gentrification, and the inner battle and outer influences of hyper-masculinity. This film was an all-in-one that faces the truth and reminds us that one must move on to establish their own in this always-changing society.
Each scene defined personal connections not just with the characters, but to the audience. This was a new form of film genre that allowed us to live day-to-day with Jimmie and Montgomery.
I found Montgomery (Johnathan Majors) highly relatable due to the fact that he is close to being an introvert. He is highly observant and breaks down human emotions. A very specific scene that really resonated was when he observed an argument (not to spoil any experience) and referenced Stanislavski. Within the acting practice, to create a believable facet or emotion to achieve a situation and to create conflict was, by all means, a form of "acting". This is connective to our society, to create the facet of hyper-masculinity. Montgomery saw that, that everything was a performance, a stage.
I found the dynamic of Jimmie and Montgomery's relationship was something we all can learn from. It was a perfect homage to what the song "Stand by Me" really means. They both have mutual respect and understanding of who they are as friends. That there isn't a form of character they had to put up to accept each other. It was sort of a true human genuine understanding. There wasn't anything that really distracts them from their views. No phone and no internet. It was really being able to connect to their inner child, eventually, having to say "goodbye" once more.
Not only does this film tackle the reality of San Francisco today, it also portrays the hardship of really finding your identity.
The score of the film is truly amazing. I found myself listening to one or two songs of the soundtrack every day, to find inspiration. The rendition of "San Francisco (Flowers in Your Hair)," sang by Mike Marshall, is truly a heart-dropping song. That makes you appreciate the city even more. The music is as if a classic black and white film from the fifties score had gone through an 8K unicorn makeover. It is truly a feeling that brought me back home. I highly recommend listening to the entire soundtrack.
Overall, I give this film no rating; why? Because any masterpiece doesn't need one. This was a love letter to San Francisco, a film that'll be remembered in history, a classic. Those who had the honor to watch this film are forever stamped with what is lost in a very poetic way. I have never been this emotionally attached to a film since A Beautiful Mind. There is more I would love to talk about within the film, such as the performance scene at the end, but these are things we as viewers need to experience on our own.
The Last Black Man in San Francisco, I believe, is an award-winning film, and I would like to congratulate Jimmie Fails and Joe Talbot for giving us this treasure and allowing us to be part of this story. This was more than just a story, but a mirror that showed a certain reflection we needed to find within ourselves.