The L Word's Bette Porter Art Lesson
How to understand art, and tell if it's any good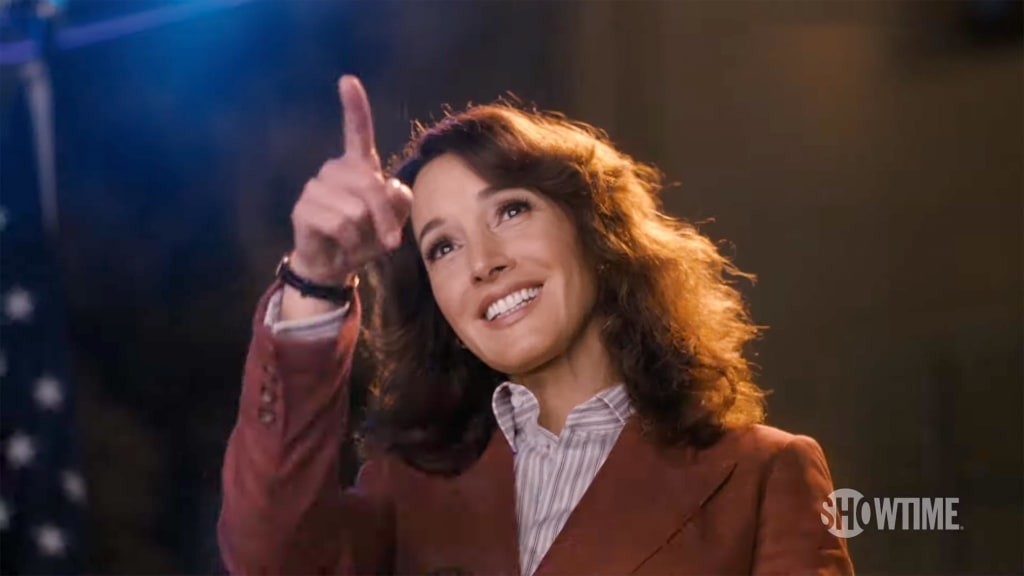 https://www.melty.fr/the-l-word-generation-q-la-bande-annonce-de-la-suite-de-la-serie-culte-enfin-devoilee-galerie-3219826.html
It's been a while since I became aware of the possibilities of living with ADHD and dyslexia in some form (undiagnosed, so I'm not sure). I enjoy thinking, reading, and writing. But I'm having a hard time with it. It's difficult to concentrate without the words springing to life and dancing the samba right before my eyes. However, I've always felt like I had a means to express myself, even if it was just in a passive way: art. Admiring art in particular.
With the time and resources available, I took advantage of every opportunity to visit galleries, museums, monuments, and everything else that may provide me with exactly what Bette Porter mentions: something that makes you think and transforms you.
-How do you know if [art is] any good?

-I might ask, does it move you? Does it change you? In any kind of, you know, existential way.

'Cause good art asks questions, and it connects you to worlds and ideas you didn't even know existed, at least not consciously.

I mean, certainly, you know, over time, you can develop a critical framework… but that's basically what it boils down to.
Art must be a vehicle of life, power, social transformation, voice, and more for many people.
I think about famous people like Frida Khalo, and how much we've learned about her via her paintings and countless self-portraits. I think of Mark Rothko, who, to be honest, I'm not sure what he was trying to communicate with his large colour blocks...but I know what they say to me, and how they make me feel moved and understood when I'm in front of them.
Emerging artists come to mind. I think of Vincent Namatjira and his incredible effort, which demonstrates the resilience of Australia's Aboriginal people.
Yesnodunno, an art researcher, wrote something along these lines in her excellent piece "The Death of the Artists": "Artists, when they do their job well, are only a channel through which art flows out, almost as if born of itself," "devoid of the artist's ego." The death of the artist, which occurs at the same time as the birth of the art — be it sculpture, painting, or even a book — permits the viewer/appreciator to enter the piece.
Bette Porter, on the other hand, would certainly disagree, given how much of the curator's work involves cultivating connections with artists and selecting the appropriate "channels" via which the correct art may be properly disseminated. In my honest view, I believe they are both correct.
The artist must be present, especially when their beliefs are relevant in certain periods and locations. However, the artist may have to "die" in their relationship with their works in order for us to develop our own attachment and interpretation of the pieces.
Art is now open to everyone to appreciate. Everyone has the ability to create. Also, in terms of democracy and appreciation, never be ashamed to express your opinions or reservations about art. Being able to exchange and debate art is a plus, a benefit that will enrich and enrich your life even more. Like when Gigi asked Bette how to discern if art is good or not.
You can't be wrong if you enjoy what you like. If Bette Porter is correct, and excellent art is that which makes you feel something, that moves you, then good art is subjective by definition.
Art is unquestionably one of the purest and highest elements in human happiness. It trains the mind through the eye, and the eye through the mind. As the sun colours flowers, so does art colour life.

― John Lubbock
art
About the author
Reader insights
Be the first to share your insights about this piece.
Add your insights