The Hottest Chun Li Cosplayer ever!
She is hottest Chun Li cosplayer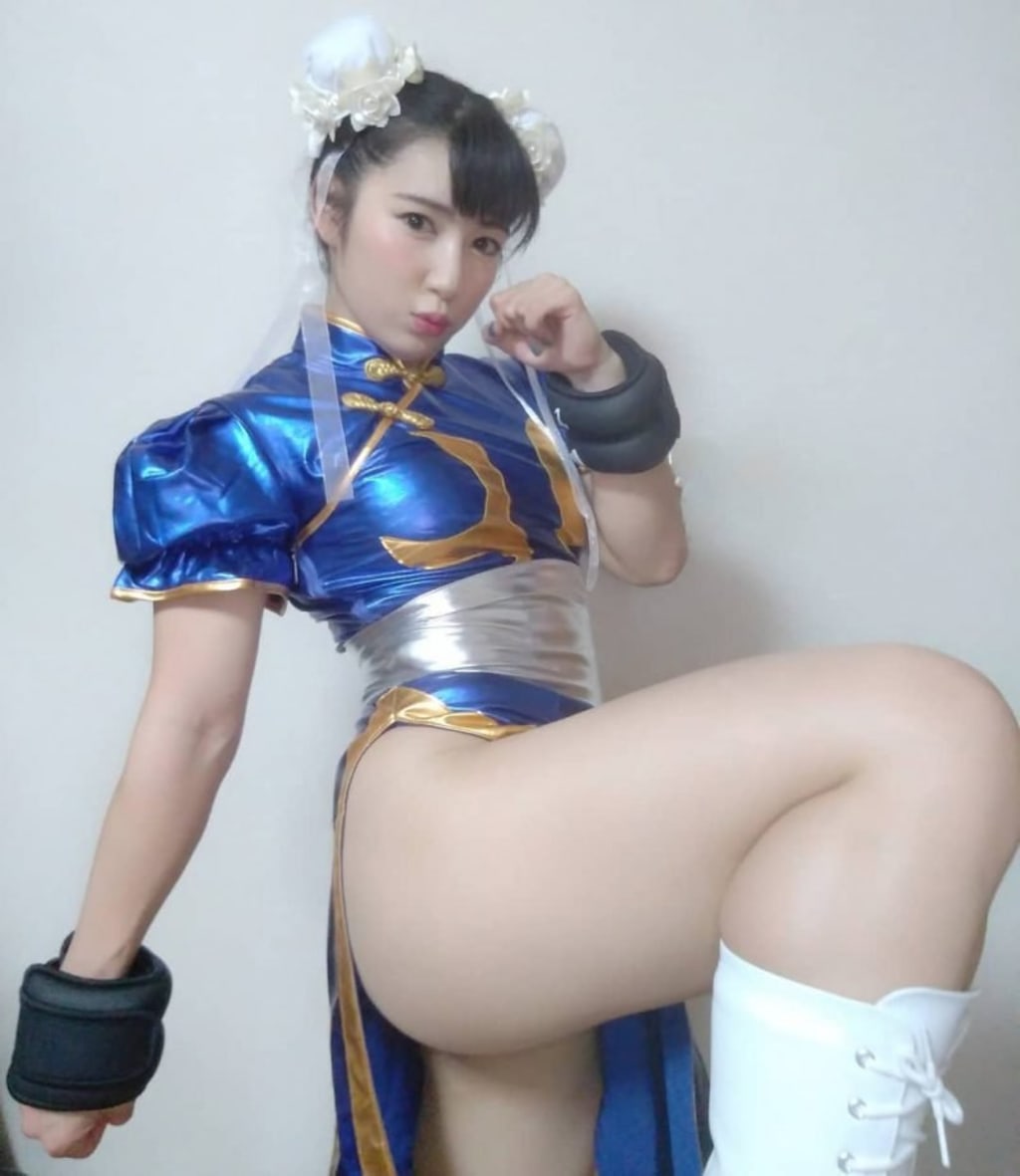 Reika Saiki as Chun Li
Reika Saiki is a Fitness trainer and Pro Wrestler who is the most realistic cosplay of Chun Li I have ever seen. She is truly like seeing the video game Street Fighter come to life. I am so impressed by her appearance that I thought Chun Li had jumped out of the video game. Her pics have gone viral all over the net and people can not believe how close she looks to the real Chun Li.
Seeing her dedication to working out and having strong legs is truly impressive. She is motivation for everyone out there to work out and get in shape. Truly one of the best cosplay of Chun Li I have ever seen in my life.
In my point of view she should be in the next Street Fighter movie is they ever make one. I also think she should be at all future E3 events as a promoter for Street Fighter. Reika Saiki is truly amazing as she was able to my one of my favorite video game characters come to life.
It is not secret why her Chun Li cosplay went viral all over the world. She truly is one of the hottest Chun Li cosplayers out there.
Of course growing up I always really liked Chun Li from the Street Fighter game. As well as the comics and cartoon movies. But I never in my life would have imagined that I would be able to see her manifest in real life. So we thank Reika Saiki for making this dream come to true for Chun Li fans worldwide. I always see people so blown away by how much she looks like Chun Li.
So if you ever wanted to find the best Chun Li Cosplay then you have found it. And yes many people have been asking about her name and it's Reika Saiki. She has a lot of wonderful pics and other content on her twitter page. As well as footage from her wrestling matches. If you are interested in seeing her Twitter page here is the link: https://mobile.twitter.com/saikireika . She as lot of new awesome pics you will enjoy on there!
If is not everyday we get to see our childhood characters come to life. But we now get to life that dream. But now I wonder if we will ever see a real life version of Mario? Who are we kidding a real life Chun Li is much more fun.
If you have been a long time Street Fighter then you have to check out Reika Saiki and all her new pics. And we can only hope she does more Chun Li Cosplay pics for us in the future. Is is amazing how her Chun Li cosplay has brought her worldwide fame from Street Fighter video game fans all over the world. Video games fans are still going crazy over her amazing Chun Li cosplay as the pics keep spreading all over the net.
Reika Saiki is just such a great inspiration to everyone who is trying work out and get in shape. She also really motivates people who want to become a Chun Li cosplayers. She shows the world that if you work hard then you will be able to reach your goals.
So we just want to say cheers to Reika Saiki for being the most awesome Street Fighter Cosplayer we have ever seen. And also remember you can see more of her great content here on twitter! Her new pics look really amazing. https://mobile.twitter.com/saikireika
It is always amazing when we can put a name to the amazing cosplay that we see done for out fav video game characters! Thank you Reika Saiki for inspiring with your amazing and hot ChunLi cosplay.