'The Good, The Bad and The Ugly'
Clint Eastwood, Actor and Director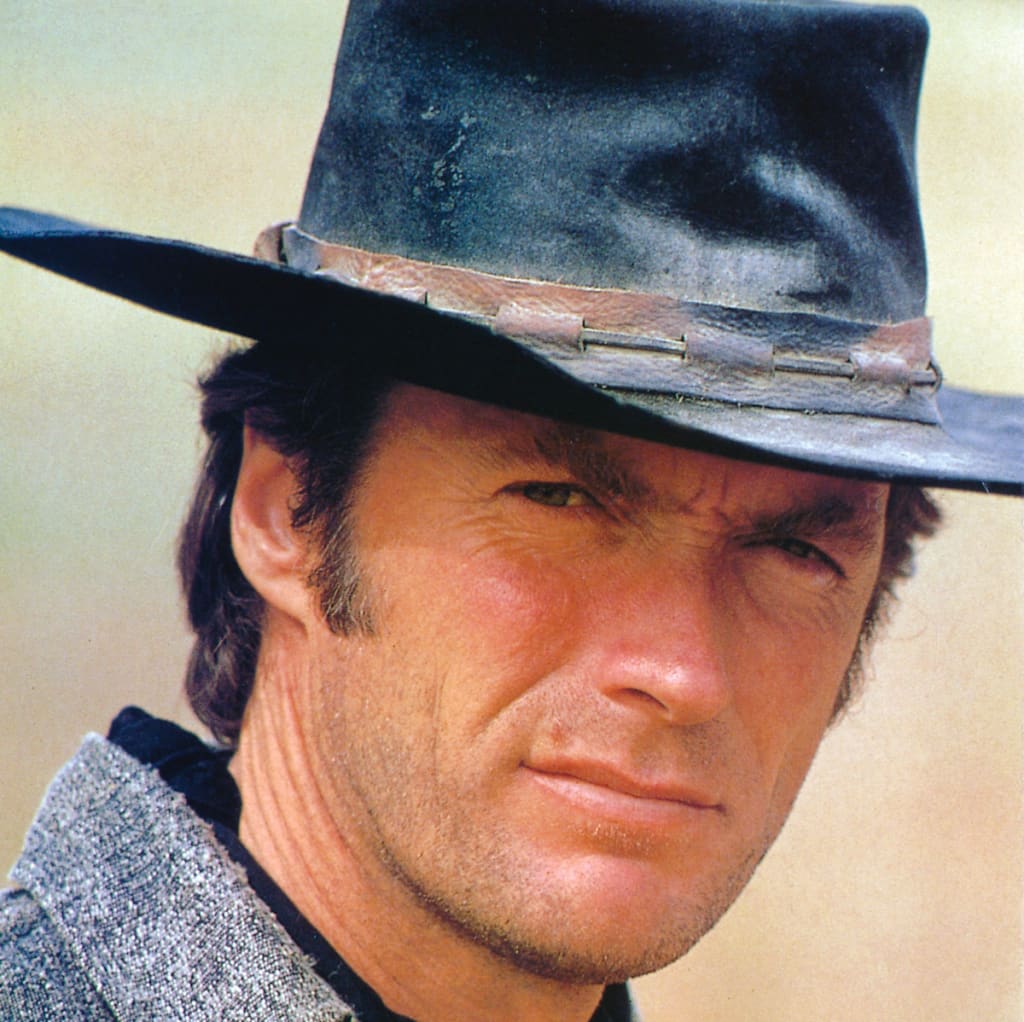 Western movie fans will recognize this title, and will also remember the popular actor who starred in the movie: Clint Eastwood. However, his claim to fame didn't come with this movie. It came from his role as San Francisco Police Inspector "Dirty" Harry Callahan. Clint Eastwood was born in San Francisco, California on May 21, 1930, and is not only a famous actor, but also an Oscar-winning filmmaker.
His very first movie was the 1955 film Never Say Goodbye, in which he portrayed a ranch hand, but was not credited for the role. Eastwood got his start in B-movies, and for eight years, he portrayed Rowdy Yates in the TV Western series Rawhide. From there, he began starring in what then were known as low-budget "spaghetti" Westerns, directed by Sergio Leone. These movies included Fistful of Dollars; For a Few Dollars More; and The Good, The Bad and The Ugly.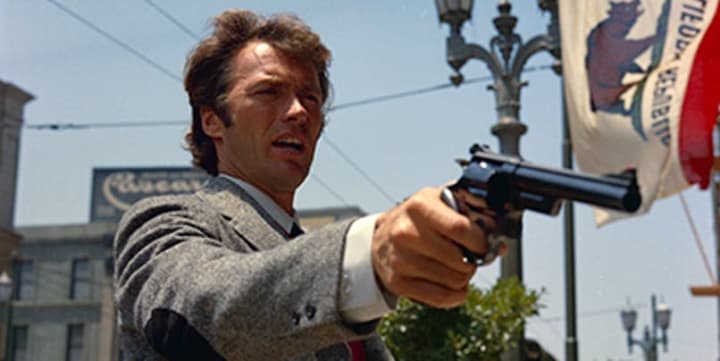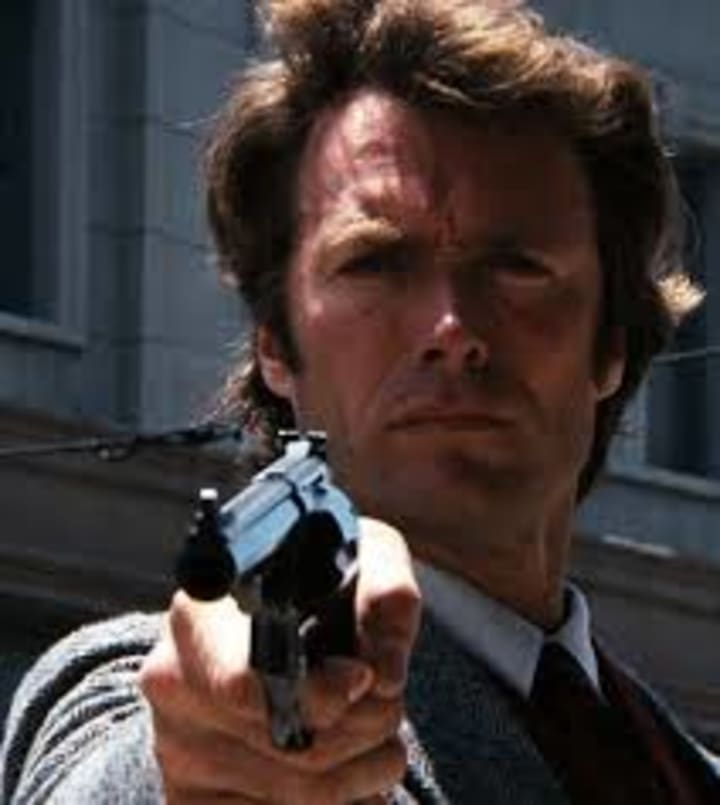 All of these were successful for Eastwood, but his biggest break came when he got the starring role in Dirty Harry in 1971, directed by Don Siegel. However, it was the fourth Dirty Harry movie in 1983 that became the highest grossing movie of all of the franchise, and gave birth to Eastwood's trademark catchphrase, "Make my day."
Besides playing in Westerns and portraying detectives, Eastwood also co-starred with Richard Burton in the WWII epic, Where Eagles Dare, and with Lee Marvin in an unusual musical, Paint Your Wagon. In the movies Two Mules for Sister Sarah and Kelly's Heroes, Eastwood showed that he could combine his tough-guy image with some offbeat humor, which would later serve him well when he worked on the movie, Any Which Way But Loose.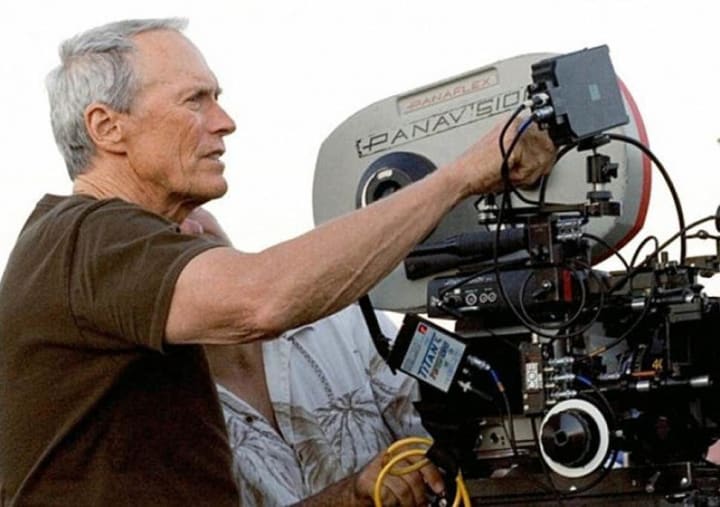 That same year, Eastwood also moved behind the camera, and became director of the thriller, Play Misty for Me. It was the first movie for his production company, Malpaso. This was followed by a string of successes: The Outlaw Josey Wales, Every Which Way But Loose, Escape From Alcatraz, and Honkytonk Man. Despite all of this, Eastwood was losing his grip on his star power, and needed a really big breakthrough in films. Finally, in 1992, he struck it big when he starred in, directed, and produced the Western, Unforgiven. The movie won four Oscars, among them Best Supporting Actor for Gene Hackman, Best Film Editing, Best Director, and Best Picture. You could say Eastman had arrived. Late in life, he found success in the movies, In the Line of Fire and The Bridges of Madison County.
Other movies which Eastwood directed were Midnight in the Garden of Good and Evil, Absolute Power, and Mystic River. The last movie received a nomination for an Oscar, for Best Director. Again, he struck big in 2004, with Million Dollar Baby, in which he starred as the curmudgeonly coach of a very determined young female boxer, portrayed by Hilary Swank. The movie won Swank Best Actress, Best Supporting Actor for Morgan Freeman, and Best Director and Best Picture for Eastwood. Eastwood became only the 31st filmmaker in 70 years to receive the honor of a Lifetime Achievement Award in 2006, from the Directors Guild of America, or DGA. In the same year, he directed two movies with a WWII theme: Flags of Our Fathers and Letters From Iwo Jima. The last movie received Oscar nominations for Best Picture and Best Director. In 2018, Eastwood directed the movie The Mule, in which he also starred as a drug courier for a Mexican cartel.
Presently, Eastwood is 89 years young, and his next directed movie, titled Richard Jewell, will come out in December 2019.