The Good Nurse Review | Crime Drama Show Ever!!!
The Good Nurse Netflix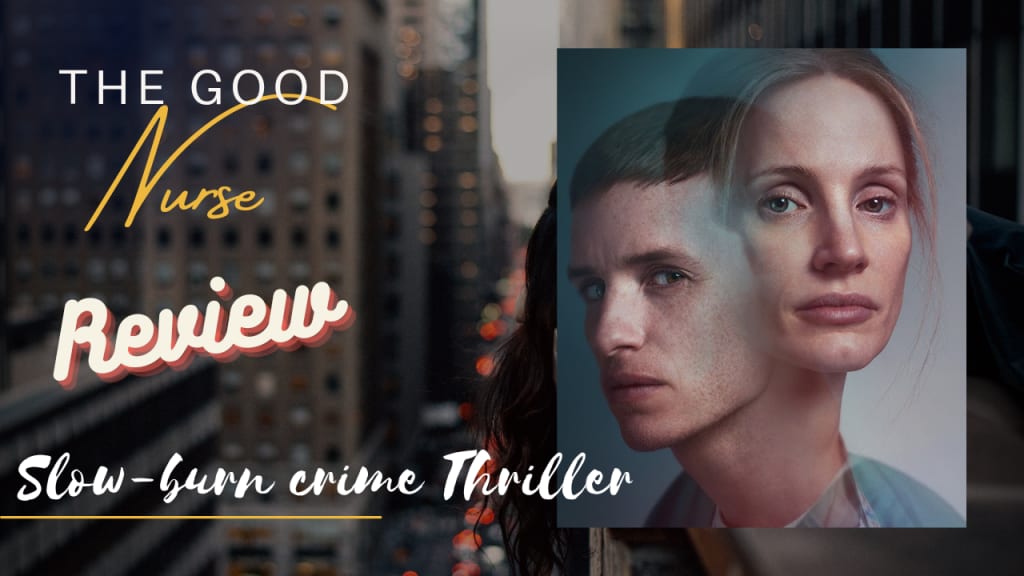 The Good Nurse Review
The Good Nurse Review
The Good Nurse is a crime drama series that has now been released on Netflix. Right now I am sharing my good, bad, experience, or whatever I felt after watching this film.
The story is about a nurse named Amy who is going through many things in her personal life, but the biggest setback to Amy's life comes when her friend Charlie is accused of killing many patients. So, is Charlie really a murderer or not? You have to watch this movie to know.
The story of this film is based on true events, i.e., whatever you will experience in this film has happened in reality, and it is a shocking, sad, or disturbing story.
The story of this film will keep you engaged easily if you like to watch slow-burn crime dramas. Yes, it is a slow-burn film. If you don't like watching slow-burn movies, then don't watch them. Your time will be saved. But people who do not have a problem with slow-burn movies, who watch true-crime-based films, series, etc. from the heart, then in such a case, your time will not be wasted.
The Good Nurse True Story
The story will keep you engaged because you will want to know whether Charlie is actually a murderer or not. If he is a murderer, then why was he killing people, and why did the police not catch him for so many years? Why did no one take action against Charlie in any hospital, and will Amy be able to play a unique role in saving her friend, or will she be unable to?
These are the questions whose answers you will get to know, and for all this, you will definitely watch this slow-burn crime drama movie from beginning to end. I really liked the character of Amy, especially when she is going through different situations, and I was able to feel her care for Amy.
It has to be said that the performances of all the actors are worth watching. If I say that the actors put a force into this film through their performances, then it would not be wrong to say so at all.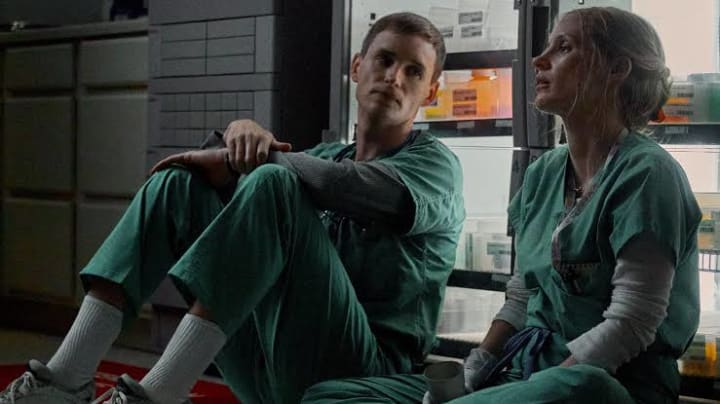 The music, or production value, is also a plus point of this film. The pacing of this film is very slow.
Even if you like watching slow-burn movies like me, then the pacing of this film will require some research on your part, and the execution of this picture has also been executed in a simple way.
You will not get to see any big twists and turns or surprising moments in the story. The urgency, energy, thrill, and intensity that should have been there in the story are completely missing due to the way in which the mass audience hardly connects with this drama.
And except for the character of Amy, the development of the rest of the actors has been kept at only the surface level, which is disappointing.
Conclusion
Well, in my view, it is a decent crime drama. If you are a slow-burn true crime drama lover, then you can pass your time by seeing this picture once; otherwise, skip it.
If you want, you can follow this film with your family etc. But in one scene, some nudity is shown.
Before leaving, I would like to tell you that I have recently written a blog about the best movies in Hindi cinema ever, in which I covered around 50 plus Indian Hindi movies, which you can read if you want.
So now I go, see you soon have a nice day.
Reader insights
Be the first to share your insights about this piece.
Add your insights