The Forgotten Characters of 'Chicago Fire'
A Look Back at the Now Gone Characters That Made Their Mark on Firehouse 51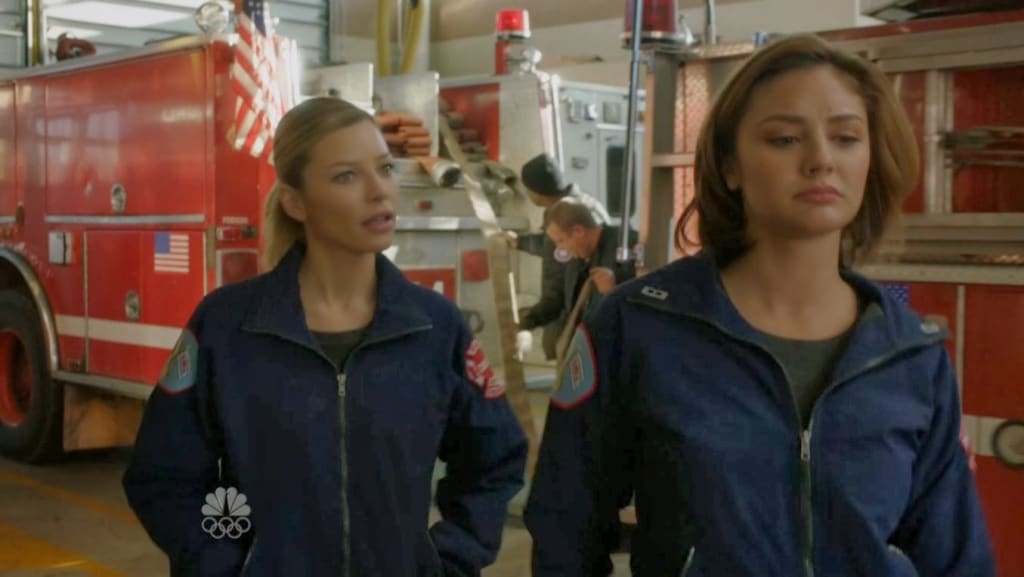 Chicago Fire is in the middle of its sixth season and it's showing no signs of slowing down. The show follows the lives of the firefighters and paramedics at Firehouse 51. The majority of the main cast has remained the same throughout the show's run, however, some key members have left the show. While some characters get mentioned again after their departures, others are almost completely forgotten. Here's a look back at those characters that left 51.
Jose Vargas
Status: Alive
First Seen: "Pilot"
Last Seen: "It Ain't Easy"
Appeared in: 7 episodes
Vargas started off the series on Truck 81. He was soon promoted to Rescue Squad, but Severide questioned his motivation for joining Squad 3. Vargas proved to Severide that he can be reliable and that he didn't just join Squad 3 to get in line for a promotion. Vargas then gets injured in a fire, severely burning his lungs. He is forced to go on disability leave and he contemplates suicide before Casey and Severide talk him down.
Leslie Shay
Status: Dead
First Seen: "Pilot"
Last Seen: "Real Never Waits"
Appeared in: 47 episodes
Shay is the only member of Firehouse 51 who gets mentioned long after their death, and for a good reason. Shay was integral to the show, as Dawson's partner on Ambulance 61 and as Severide's roommate and best friend. Shay died as a result of the Season 2 finale cliffhanger. The entire firehouse entered a building fire and lost radio contact. After an explosion, it's unclear who made it. The opening scene in Season 3 shows every firefighter getting up, revealing who made it. The only person not responding is Shay, she was fatally hit in the head by a collapsed pipe. Her death shakes Firehouse 51 more than any other character and that's why she's still mentioned.
Kevin Hadley
Status: Alive
First Seen: "Pilot"
Last Seen: "Three Bells"
Appeared in: 27 episodes
Hadley was a loyal member of Squad 3. His downfall was when he noticed that Severide took Peter Mills under his wing and fast-tracked him to Rescue Squad. Hadley played a prank on Mills, putting dog food in his meal, and that resulted in Chief Boden forcibly transferring him out of 51. That set Hadley off and set him on a rampage as an arsonist. He started fires in structurally unsafe buildings and targeted Severide and Mills specifically. He was eventually caught, but not before he severely burnt himself. Hadley made a brief reappearance when he gave Severide information on the arsonist that started the fires that killed Shay and Mills' father.
Rick Newhouse
Status: Alive
First Seen: "One More Shot"
Last Seen: "Three Bells"
Appeared in: 12 episodes
Newhouse transferred to 51 after Jeff Clarke got promoted and had to change houses. Newhouse immediately won over almost everyone in the house with his personality, and skills as a firefighter. The most notable thing about Newhouse was his side job as skiptracer, someone who finds people. He helped Mills track down his fathers' family. Newhouse left Chicago to visit his family in Miami and that was the last we heard of him.
Jeff Clarke
Status: Alive
First Seen: "A Problem House"
Last Seen: "A Heavy Weight"
Appeared in: 17 episodes
Clarke joined 51 as a member of Squad 3. When he first arrived he was not liked by the rest of the house because of how private he was. His arrival at 51 also coincided with Gail McLeod's attempt to shut down Firehouse 51, so everyone was suspicious of Clarke. After it was revealed that Clarke turned down McLeod when she approached him about spying on 51, he was welcomed as part of the family. Clarke got promoted to Lieutenant but got hurt on the job so he went to medical school. He was featured on Chicago Med until he got into a residency program in Hawaii.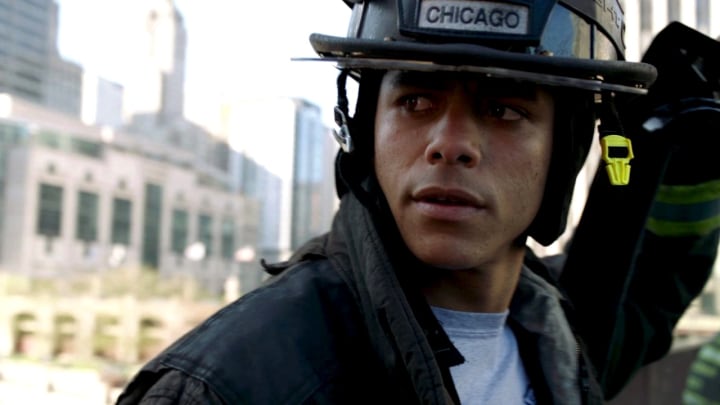 Peter Mills
Status: Alive
First Seen: "Pilot"
Last Seen: "You Know Where to Find Me"
Appeared in: 66 episodes
Mills was a central character, so it's weird that they never mention him after he leaves. Mills became a firefighter to follow in his father's footsteps and even rose quickly to join Squad 3. He got injured on the job but rushed to come back, unfortunately, it was then discovered that he suffered a more serious injury than initially expected and could no longer be a firefighter. Mills continued to work as a paramedic until he was cleared to rejoin Rescue Squad. Shortly after he returned to work, his family found out that his grandfather left them a restaurant in North Carolina, and he left Chicago to be with his family.
Rebecca Jones
Status: Dead
First Seen: "Shoved In My Face"
Last Seen: "Until Your Feet Leave the Ground"
Appeared in: 7 episodes
Jones was a firefighter who was in training with Dawson. They were the only 2 women in the training and Rebecca beat out Dawson for the candidate spot on Truck 81. Rebecca initially had a hard time fitting in at the firehouse, but eventually, she warmed up to the rest of Truck 81. However, her father tried to put her on a desk job to keep her safe, much to the protest of Casey and Boden. Rebecca then tells Herrmann that she will take the desk job and that her father has always resented her because she is a constant reminder of her mother who died in a car crash that Rebecca survived. She then left Molly's bar and wrote Dawson a note before committing suicide.
Allison Rafferty
Status: Alive
First Seen: "Shoved In My Face"
Last Seen: "A Dark Day"
Appeared in: 5 episodes
Rafferty took over as a paramedic for Dawson while Dawson was in firefighter training. Initially, Rafferty and Shay didn't get along because Rafferty's last partner was also gay and made lewd phone calls that made Rafferty uncomfortable. Rafferty treated a patient against their will at the end of season 2 and gets suspended.
Dallas Patterson
Status: Alive
First Seen: "Let It Burn"
Last Seen: "Short and Fat"
Appeared in: 9 episodes
Patterson first took over as Captain of Squad 3 when Severide got demoted. He soon got promoted to Chief when Boden was dealing with assault charges. He won over Firehouse 51 when he gave Boden credit for a high profile save. After Boden was cleared of the assault charges, Chief Riddle wanted to keep Patterson as head of Firehouse 51, but Patterson gave the role back to Boden and went to Firehouse 90.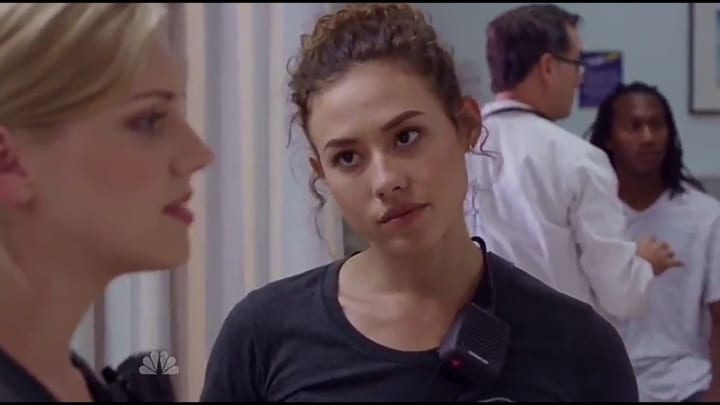 Jessica "Chili" Chilton
Status: Alive
First Seen: "You Know Where to Find Me"
Last Seen: "All Hard Parts"
Appeared in: 17 episodes
Chili joined Ambulance 61 after Peter Mills left. She was doing fine at Firehouse 51 until she started spiraling seemingly out of nowhere. It's then revealed that her sister was found dead and Chili couldn't deal with her grief. Her behavior became more and more erratic, she almost killed a patient by giving them the wrong medication and then lied about it. The final straw was when she got a box of her sister's belongings and started drinking on the job. Severide confronted her and she was fired, but she agrees to enter rehab. The only time she's mentioned after that is when Sylvie asks Jimmy if Chili returned any of his calls.
Jimmy Borrelli
Status: Alive
First Seen: "Let It Burn"
Last Seen: "A Real Wake-Up Call"
Appeared in: 25 episodes
Jimmy was a candidate at 51 and the first time we see him is when his firefighter brother drops him off in front of the firehouse tied up. After begging for a second chance, Jimmy does everything he can to prove he belongs at 51 and he does a great job and is liked by everyone. The turning point is the fire that kills his brother. Jimmy's brother Danny was at the scene of a fire with 51 and Danny thought he heard someone in the building. He asked Boden if he can go back in and Boden said he has 1 minute. The building collapses and Danny is killed. Jimmy blamed Boden for Danny's death, lashed out at him and even filed a formal grievance. In Borrelli's final episode, 51 is called to the scene of an accident. One of the vehicles involved is a truck carrying petrol ready to explode. Jimmy wants to help a victim in another car but Boden orders him to stand down. Jimmy refuses and runs towards the truck just as it explodes. The fire engulfs Jimmy and he suffers severe burns. They get him to a hospital and the doctor reveals that he will live but they were not able to save his left eye, and his career as a firefighter is over.
I know it's common for shows like these to have a revolving list of characters, but it's interesting to me how quickly a character is completely dropped from the show. Majority of this list is still alive and could make a guest appearance, or heck even just a mention. It's weird that a group as close as 51 wouldn't mention Mills, Jimmy, or Chili ever again after they leave. I'm not saying we need a whole season dedicated to Vargas or Hadley, but a scene with Patterson or Newhouse would be cool. Hopefully, some of these characters reappear down the line, because most of their storylines are far from over.