The Filipina Heroine in a Sword and Sorcery World
Book Review: The Wolf Queen of Oren-Yaro - K.S. Villoso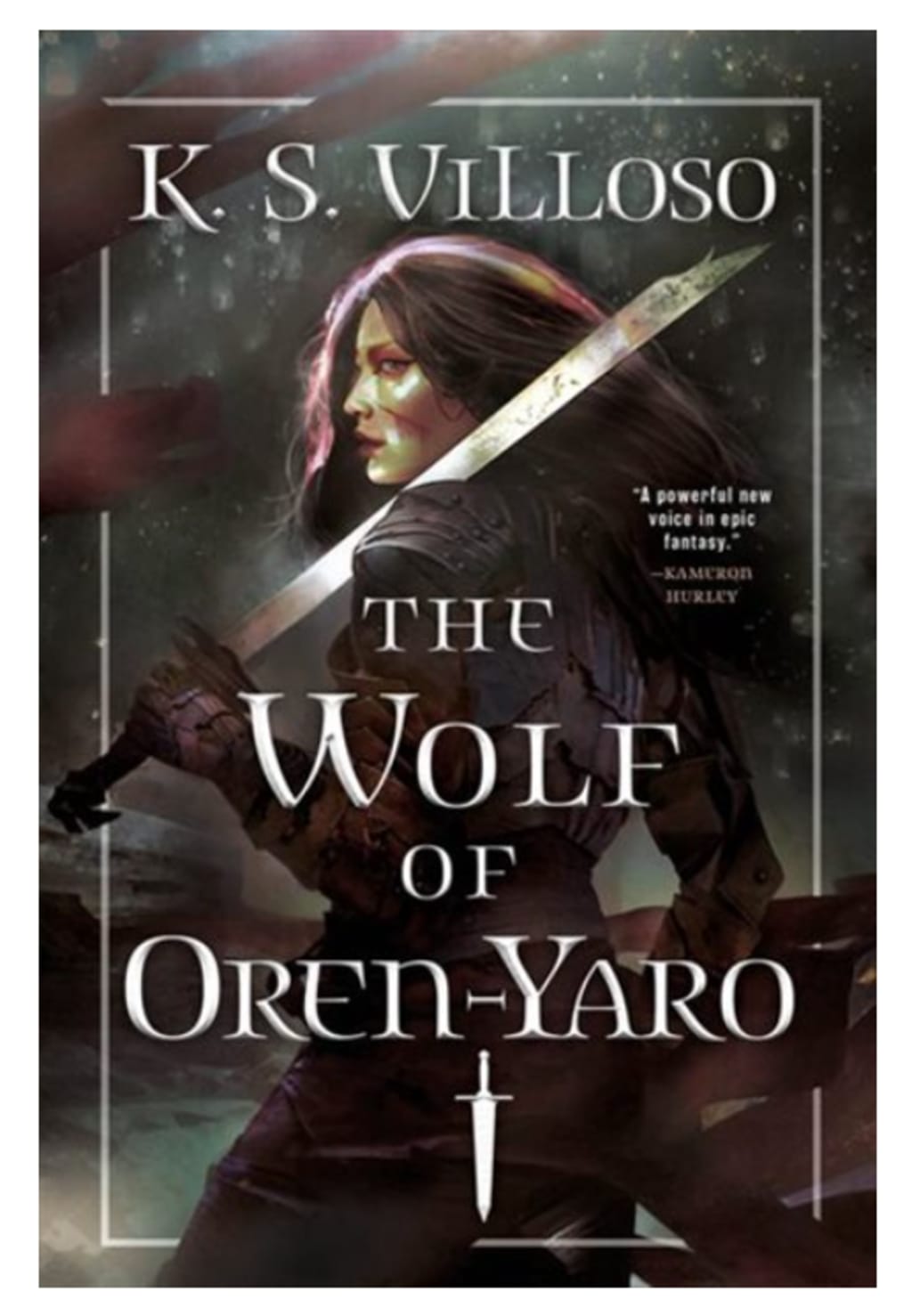 Image is a screenshot from Indigo.com
The ranks of ruthless heroines in high fantasy increased in 2017 with the arrival of Queen Talyien of Jin-Sayeng.
"They called me the Bitch Queen, the she-wolf, because I murdered a man and exiled my king the night before they crowned me."
Raised to rule a war torn land, Talyien was schooled in the arts of leadership and combat. When her father died and she took the throne Talyien found herself fighting for the respect of the warlords, most of whom would rather see her dead. There was no room for weakness in Talyien's life. But despite her best efforts to appear hardened, Talyien still bore spots of tenderness, naivety, and so much love. It was love for her son and for the man who left her all those years ago that drove her over the ocean in the hopes for reconciliation. Too bad she played right into the hands of eager would-be assassins.
So how would such a queen, both brutal and vulnerable, fare when left powerless and alone in a foreign land? The answer: not well, but not bad either. In the first half of the book, Talyien was reduced to nothing more than a snapping dog. But was also cunning and as she struggled to untangle herself from the webs that bound her, Talyien began to bite. Hard.
When I learned that K.S. Villoso was Filipino, and that she built her high fantasy world off of Filipino and surrounding Asian cultures, I was so excited. Badass heroine, reimagined Philippines, high fantasy setting. Until this book came out I never thought I could find one that checked off all three boxes. I quickly added it to my Christmas list and, when the book finally came, I buckled down to read.
I was all set to cheer for Talyien and while I did enjoy watching her come blazing to life there was something about her that made me pause. For example, I was puzzled by why she would go through such lengths to reconcile with the man who abandoned her and her son. Girl, what are you doing? He walked off first! I was also frustrated by how she muzzled herself and let herself be disrespected when she had the power to shout and make war. Those guys totally had it coming, so why on earth did you not say anything? Her behaviour was inconsistent to what I expected, and yet it seemed so familiar.
After reading an interview The Fantasy Hive did with K.S. Villoso in 2019, it all became clear. Talyien was not a western badass female, who valued individualism and agency. She was an eastern badass female, who valued duty, blood and community.
Even though I was born and raised in Canada, those same values were instilled in me. I saw it in my mother, who raised my sister and I while supporting her many brothers and sisters back in the Philippines. I see it in myself and the expectations I shouldered to make sure I succeeded in my studies (Mom expected straight A's and 4.0 GPAs. High 70s do not count). I also see it within the Filipino community, many of whom are female, who work hard to make it in Canada while sending money back home to their families. Such are our values, even when it pinches us. I knew this (though there are some aspects of it I do not agree with), and Queen Talyien knew this. But after being exposed to western values and western feminism, I forgot to switch the lens.
With the values of duty and family in mind, Queen Talyien's actions made more sense and I was able to appreciate the nuances of her character. She was already a powerful woman and was sure of her own strength in wits and combat. She also did not have to choose between power and motherhood (both were already thrust upon her as mantles of duty). What Talyien struggles with now is who she is as her own person. Who is the woman buried beneath the expectations of a Queen? What does it mean to be Talyien, alone? The Wolf of Oren-Yaro is just the first book of what looks to be a trilogy and I am looking forward to watching how Talyien would change as both a person and a Queen throughout the course of her journey.
review
About the author
Heath, Happiness & Abundance.
A voracious reader, aspiring writer and curious eater living in Canada with her boyfriend. Currently cooking through 7000 Islands by Yasmin Newman.
Reader insights
Be the first to share your insights about this piece.
Add your insights