The Fate of Spider-Man
Where does everybody's favorite WebSlinger end up?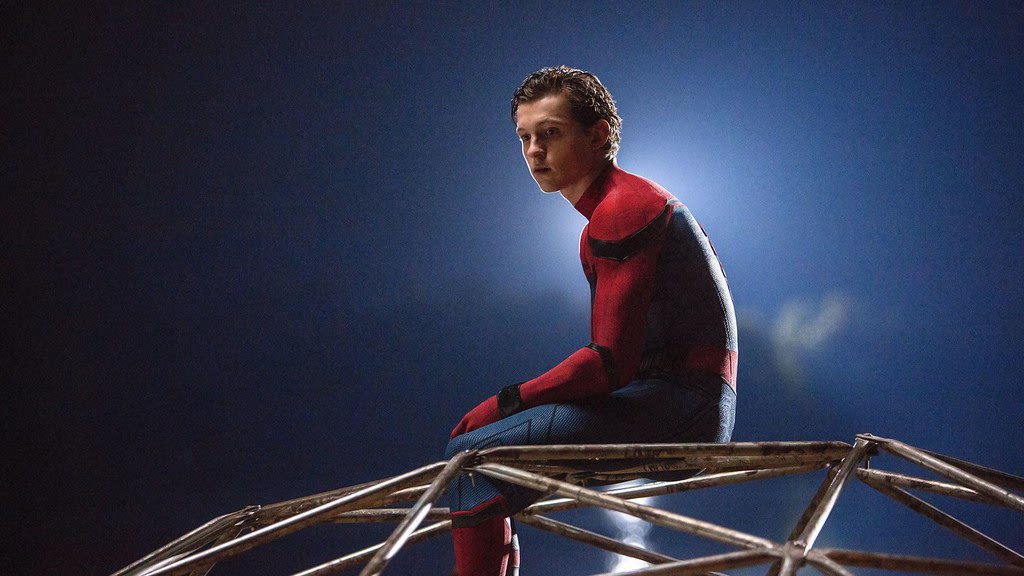 Unless you've been taking an internet detox, you probably heard about the divorce between Sony and Disney/Marvel. Which held the fans of Tom Holland's Peter Parker (Spider-Man) in anticipation while the two multi billion dollar companies duked it out on how to split the millions of dollars this character was worth. Different sources are saying different things. But the majority of fans place the blame on Sony since the character they love so much began in the MCU with Disney.
Some sources claim that Disney approached Sony with an offer of a 50/50 split for box office revenue even though they have 100 percent of merchandise revenue. As well as the fact that before this meeting, Disney was only getting five percent of box office. Far From Home made 1.1 billion dollars, which basically means Disney made 50 million (give or take). This story sells the idea that Sony "stood up to the house of mouse," and denied their request which basically forced their hand to make a decision on how to go about it since the company had their annual D23 Expo coming up.
Other sources are saying that Disney actually went to Sony with a 70/30 offer, which is much more reasonable, but Sony also denied this with the thought that "now that Spider-Man is established as a great character we can just take him back." Even though the reason the character is so loved is because of his success in the MCU.
Whichever story is true, it's a story of how two multi billion dollar companies can't seem to think of long term money, and just want it in the moment. If either just folded, the two companies could make so much more money in the long run, seeing as this character is beloved by fans. But the verdict is in, and Spider-Man will be leaving the MCU and basically his entire storyline behind for Sony and whatever they have planned.
Who won? Well no one but the company with the better storytelling potential is Sony, while the better reputation is Disney. Sony has the potential to use the MCU's plan for Doctor Strange Multiverse of Madness to their advantage to explain why The Avengers don't exist in their universe or why Peter doesn't really talk about his past. He's been plopped in an alternate universe to escape Mysterio's reveal of his identity since the rest of The Avengers teams is indisposed or off world. With this storytelling they could 100 percent do a Spiderverse-esque live action with Tobey, Andrew, and Tom. As well as cast a Miles, Gwen, even a Noir.
The loser as far as storytelling is Disney since Spider-Man was gonna be their new poster boy for Phase 4 as "the new Tony Stark." But considering the new movies they're releasing, it's not going to be THAT much of a hinderance. But they win in reputation since a lot of people are taking the Mouse's side. One person not on Disney's side however is Stan Lee's daughter Joan, who claims that the company never called to give their condolences when her father passed away. Siding with Sony which definitely gave the company a leg up over the powerhouse that is Disney.
Now, that being said, here's my personal opinion. Both companies are two giant toddlers who can't learn to share. In the event that Disney really did ask for a 50/50 split for a character that they essentially rent, they're greedy. In the event that Sony denied a 70/30 (which is far more reasonable), they're not only greedy, but at the worst they're dumb and at best they're misguided. Not a whole lot of people trust Sony to make a decent Spider-Man movie since the third Tobey Maguire movie was not well received, and the entire Andrew Garfield series was a disappointment. While Sony did a pretty good job with the Venom movie, that doesn't necessarily mean them producing a Spider-Man movie on their own will be as successful. One of my biggest quarrels with this whole fiasco is that Tony Stark died for nothing (since his whole reason for going through with the time heist was for Peter). Peter's entire impact is erased and void. He's no longer Tony's adopted son, he's no longer Morgan's big brother, he's no longer awkward little Peter Parker who spent an entire summer fighting fake monsters, being the night monkey, and somehow got MJ to fall in love with him.
This ordeal in my humble opinion is just plain disrespectful, disrespectful to: the fans, the audiences, the writers, the actors, the companies themselves, and most importantly to Stan Lee himself. I just feel sorry for Tom who has been thrown into an extremely public divorce and suffers the consequences but will still muster a smile for those that love him.
movie
About the author
Twenty-Four years young.
College Student studying English and Education.
Hopes of becoming an author and want to get my voice somewhere it's appreciated.
Reader insights
Be the first to share your insights about this piece.
Add your insights