The Evolution of Jason Bateman
With the new Stephen King adaptation series on HBO The Outsider and the March arrival of the third season of Ozark; this is a perfect time to lay out why I love Jason Bateman and why everyone else should as well. If you don't already.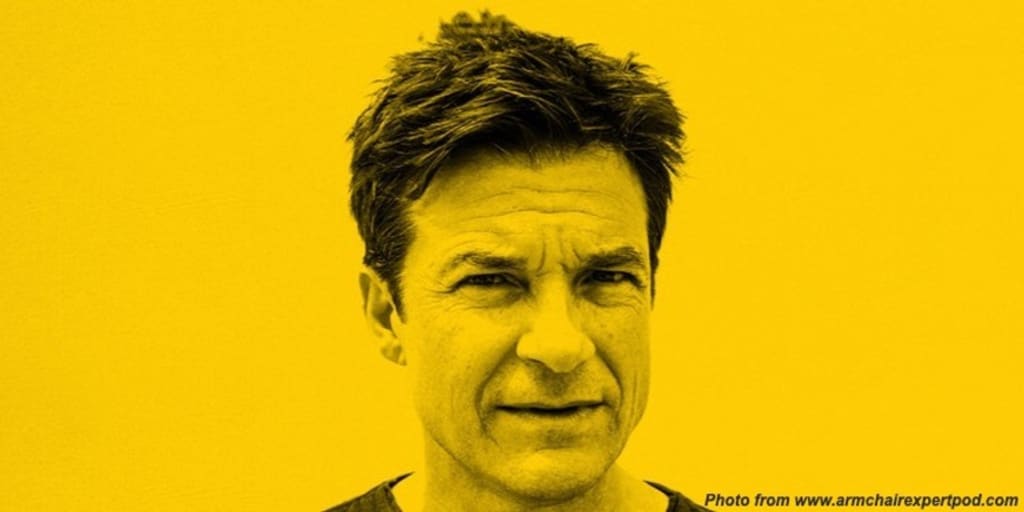 He's been there, he's done that. But Jason Bateman's body of work stretches far and wide, and it's only improving. Whether you know him from Little House on the Prairie and Silver Spoons, or Arrested Development and Horrible Bosses, or from his more recent and dramatic work. Chances are, you've seen him in a series or movie. His deadpan humor and insanely well attained "poker face" make him one of my favorite actors. His latest endeavor as one of the directors and starring as Terry Maitland in the new HBO crime/drama/thriller series The Outsider, made me want to re-examine my appreciation for this beloved actor and creator.
So, I'll begin when I first saw Jason Bateman. I missed out on his child acting days, and I wasn't raised watching reruns of the shows he was in. But one evening my Mum was watching a show that followed the Bluths. "The story of a wealthy family who lost everything, and the one son who had no choice but to keep them all together, it's Arrested Development" narrated by Ron Howard. With Jeffrey Tambor as the prison-bound patriarch and Jessica Walter as the day drinking matriarch of this crazy family, Jason Bateman, Will Arnett, and Tony Hale as brothers, Portia de Rossi as their sister, and a slew of other amazing talents in tow. My Mum told me more about this show in between laughs and I rushed to sit down and check it out.
I was immediately hooked once I saw a scene with the three Bluth brothers. Michael (played by Bateman), Gob (Arnett) and Buster (Hale). Michael and Buster walk into the copy room at the family's office and Gob is sitting on a filing cabinet in his bathrobe, casually putting random objects through the paper shredder, including several slices of bread. Ya, know, as most people do. They have a conversation about why Gob is there in his bathrobe (he camped out in the boardroom the previous night after Michael kicked him out of his house). Michael then tells Gob he can't stay there either, Gob stands up and walks to Michael and says "Let me ask you something; is this a business decision or is it personal? Because if it's business I'll go away happily. But if it's personal I'll go away, but I won't be happy." Michael ponders that for half a beat and says "it's personal" takes a drink of his coffee and walks out. Buster looks at Gob, awkwardly rubs Gob's shoulders and says in his Buster earnestness "I am so sorry." That scene was it. That exchange of dry, ruthless humor got me.
I think it goes without saying that most of us know Jason Bateman for his comedy; and rightly so, he has it. He has the timing, he has the face and the way he delivers a line. I'd go so far as to say he's a comedic genius. I watched Monty Python, The Three Stooges, Jerry Lewis, etc, with my parents when I was a child. So, I'm lured in by really great and yes, sometimes very silly comedy. But I also truly love actors who are known for doing a specific character/style and shift direction.
Since Arrested Development, I've seen the majority of his work and then I saw a movie in 2012 called Disconnect. The first dramatic role I'd seen him do. I was intrigued. Now, I will also say in 2020 I can't really remember what that movie was about or what Bateman's character did. He touched on more dramatic/serious roles over the years. I wanted more! I wanted him to go further, get grittier and more suspenseful.
Enter 2017 and a trailer for an upcoming Netflix series about a financial advisor uprooting his family from Chicago to the Missouri Ozarks to launder money for a big cartel.
As soon as I saw the trailer for it, I was ecstatic, and I couldn't wait to see it. Needless to say, my husband and I are Ozark fans. His stunning performance as Marty Byrde alongside Laura Linney as his wife and laundering partner Wendy is a match made in criminal hell. In addition to his acting chops, he has a handful of directing credits. He's directed eight episodes of Ozark so far and won an Emmy in 2019 for Reparations from season two. I'd also like to mention my deep love for Julia Garner as Ruth Langmore; Marty's young apprentice from the other side of the tracks. Her blade sharp comebacks at whoever is judging her or challenging her for whatever reason absolutely slays me. She is tough and smart, and she stands her ground. Her mother-like care of her two younger cousins and her vulnerability under her Father's abuse gives Ruth a softness that makes her even more relatable and a joy to watch. I can hardly wait to see what the third season has in store for Ruth.
In keeping with Ozark's serious nature, the new year brought us another enticing performance from Bateman as Terry Maitland in the new HBO series The Outsider. Adapted from the 2018 Stephen King novel, it follows the investigation of a grisly child murder and so much evidence pointing to Bateman's Terry Maitland you can't help but get entangled in it and try to figure out how he could've been in two places at once. My husband and I sit there and talk things out trying to outsmart the show with no avail. We've also been able to see more of his directing style in two episodes so far, and I hope that he'll give us more. Another character I'm loving to peel back the layers of is Ben Mendelsohn's weary detective Ralph Anderson, who's own son was viciously murdered one year before. It's gripping and it's heartbreaking, and it's fantastic.
In closing, I've heard Bateman is in talks to direct and star alongside Ryan Reynolds in a remake of the 1985 cult-classic Clue which starred the amazing Tim Curry. How do we feel about this? Personally, if anyone can successfully remake a classic, it's Jason Bateman. I have my fair share of hated remakes, but I'm very excited about this one. Tell me what you think. Who's your favorite Jason Bateman character? How do you feel about Ozark, The Outsider, and the possibility of a Clue remake?
If you enjoy my stories, leave me a tip, or even share my work on social media! Any support is appreciated. 😊