Best of Netflix
'The Crown': 5 Dramatic Events for Future Seasons
Do historical events count as spoilers?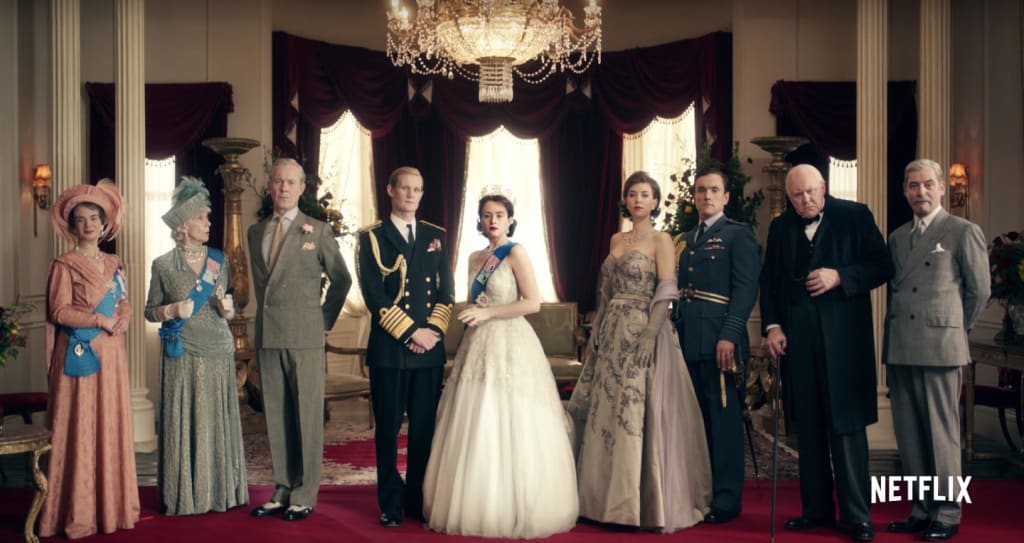 Netflix's hit show, The Crown, is well-known for its historical accuracy, and for bringing the crazy drama of Britain's royal family to a new generation of Netflix watchers. But while we've seen some crazy drama in the first two seasons—affairs, deaths, Nazis and sex scandals—there are some royal famous controversies and tragedies that are bound to make the upcoming seasons more dramatic than ever. Oh, and obviously: spoilers!
So while we still don't know the full cast of the next season (Olivia Colman takes over as Queen Elizabeth II, with Helena Bonham Carter playing fan-favourite, the sassy and often-drunk Princess Margaret), here are five events that are bound to make an appearance in the next few seasons.
5. The Introduction of Fergie (or Sarah Ferguson, the Duchess of York)
Of course, we will soon meet Princess Diana, but she's not the only famous royal newcomer of her generation. While the royal family has certainly had its fair share of interesting characters, Sarah Ferguson, the firey redhead who married Prince Andrew, is fighting hard for the "wildest royal" title. She became known for a slew of scandals, including being photographed getting her toes sucked by a man who was not her princely husband. Later on in life, she was filmed selling access to the royal family for a large sum of money, which led to her exclusion from the Will & Kate wedding. Despite her divorce from Prince Andrew, they still live together (!) and she is now, once again in the spotlight, due to her daughter Princess Eugenie's upcoming wedding. Oh, and she was on Friends once.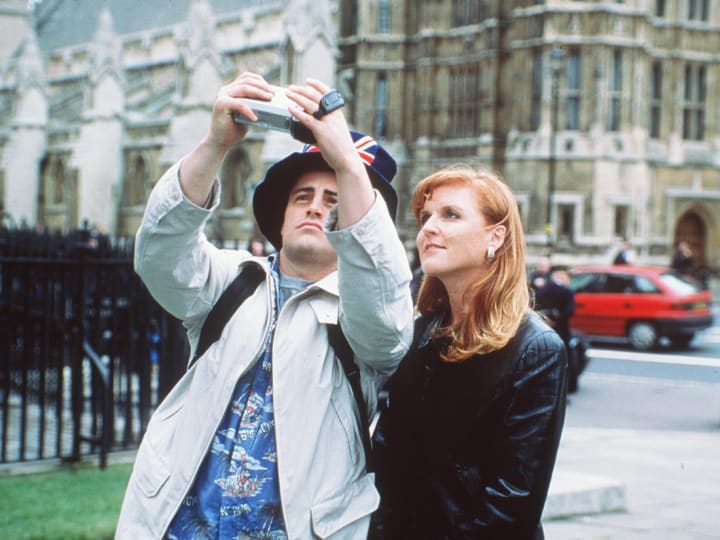 4. The War of the Waleses
Speaking of infidelity, these upcoming seasons are bound to be full of it—three of Queen Elizabeth's four children have had highly publicized affairs. Perhaps the most infamous is Prince Charles and longtime mistress Camilla Parker-Bowles, whom he was involved with throughout his marriage to Princess Diana (and is now married to). Diana was no innocent either, and had multiple affairs. Both Charles and Diana were recorded having intimate phone conversations with their lovers, with the recordings then publicly released—yikes. Diana's recorded convo is notable for featuring gossip about multiple members of the royal family, but Charles is more notorious for his famous remark that he wanted to be reincarnated as Camilla's tampon. Yeah. The marital drama of the Prince and Princess was highly publicized, and The Crown is not the only show that will feature this famous couple next year: they are also the subject of the second season of Feud.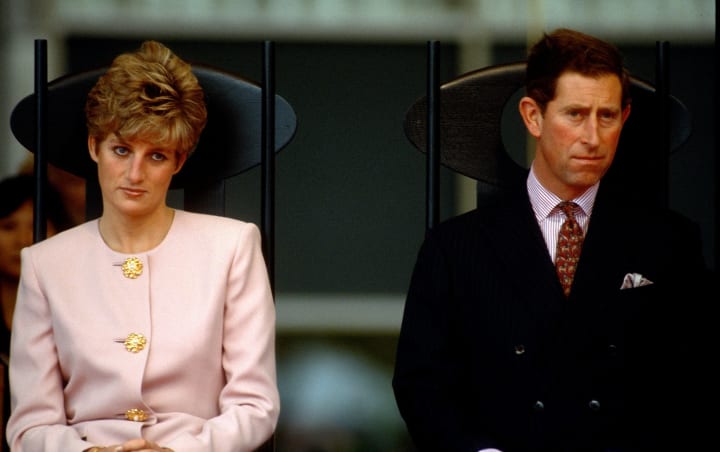 3. The Windsor Castle Fire
Queen Elizabeth famously referred to 1992 as her "annus horribilis," or horrible year, and one of its saddest events was the Windsor Castle fire. On Elizabeth and Philip's 45th wedding anniversary, a fire broke out in Windsor Castle and destroyed parts of the building. The world witnessed the firemen trying to bring the blaze under control, as the Queen stood alone and watched her home burn. To make matters worse, the £36.5 million repair work became a source of controversy, as the people of Britain did not wish to foot the bill, leading to plummeting approval ratings for the Queen. It's the reason she now pays taxes on her income!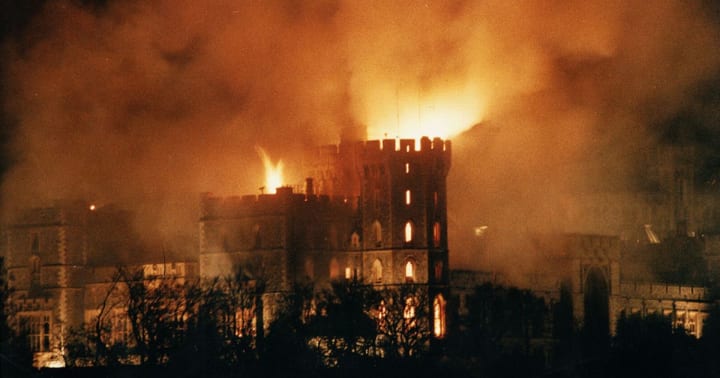 2. Everyone Gets Divorced
Remember in Season one, when King Edward had to abdicate to marry a divorcee and Princess Margaret couldn't marry the divorced Peter Townsend? Remember in Season two, when Queen Elizabeth told Philip that divorce would never be an option for them? Not so for the next generation—divorces abound. Princess Margaret gets the divorce train rolling, and Charles, Anne, and Andrew all follow suit. All these failed marriages will certainly lead to a lot of drama, and it'll be interesting to see how Her Majesty reacts to the marital tribulations of her children and sister.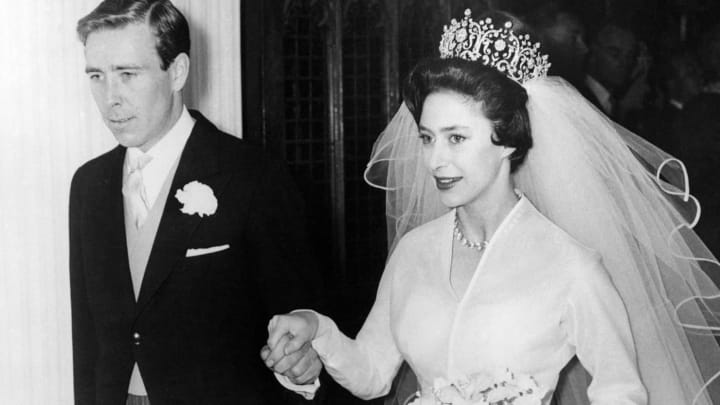 1. The Death of Princess Diana
And of course, perhaps the most shocking moment in royal history of the last century: the tragic death of Princess Diana in a car accident. Diana was only 36 at the time of her death, leaving behind the young Princes William and Harry. After her intense popularity in life, her death shocked the world and left Britain grieving and shaken. It was also the source of great controversy within the royal family, as people felt the Queen let them down with her lack of a reaction (since she refused to return to London or lower the Royal Standard to half-mast above Buckingham Palace). Peter Morgan, the writer behind The Crown, has addressed these events before in his film, The Queen, so it'll be interesting to see how he tackles them on The Crown.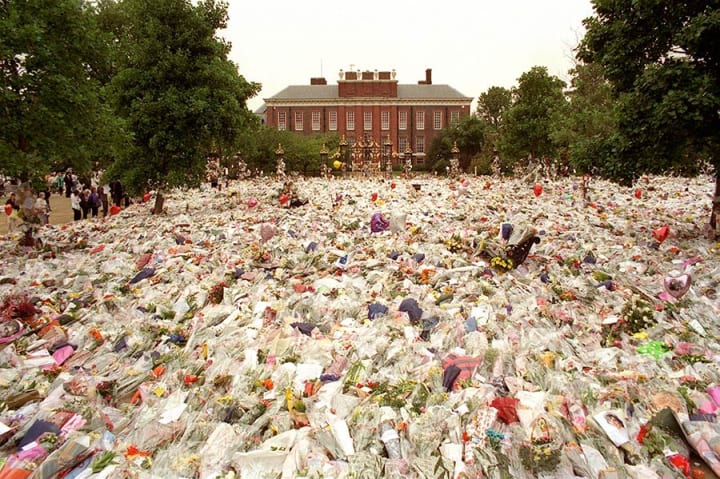 The release date for Season three is yet to be announced, but in the meanwhile, we'll content ourselves by obsessively following Harry and Meghan's wedding on May 19th, 2018. See you soon, Your Majesty!