The Chi
Take a walk down the Southside of Chicago.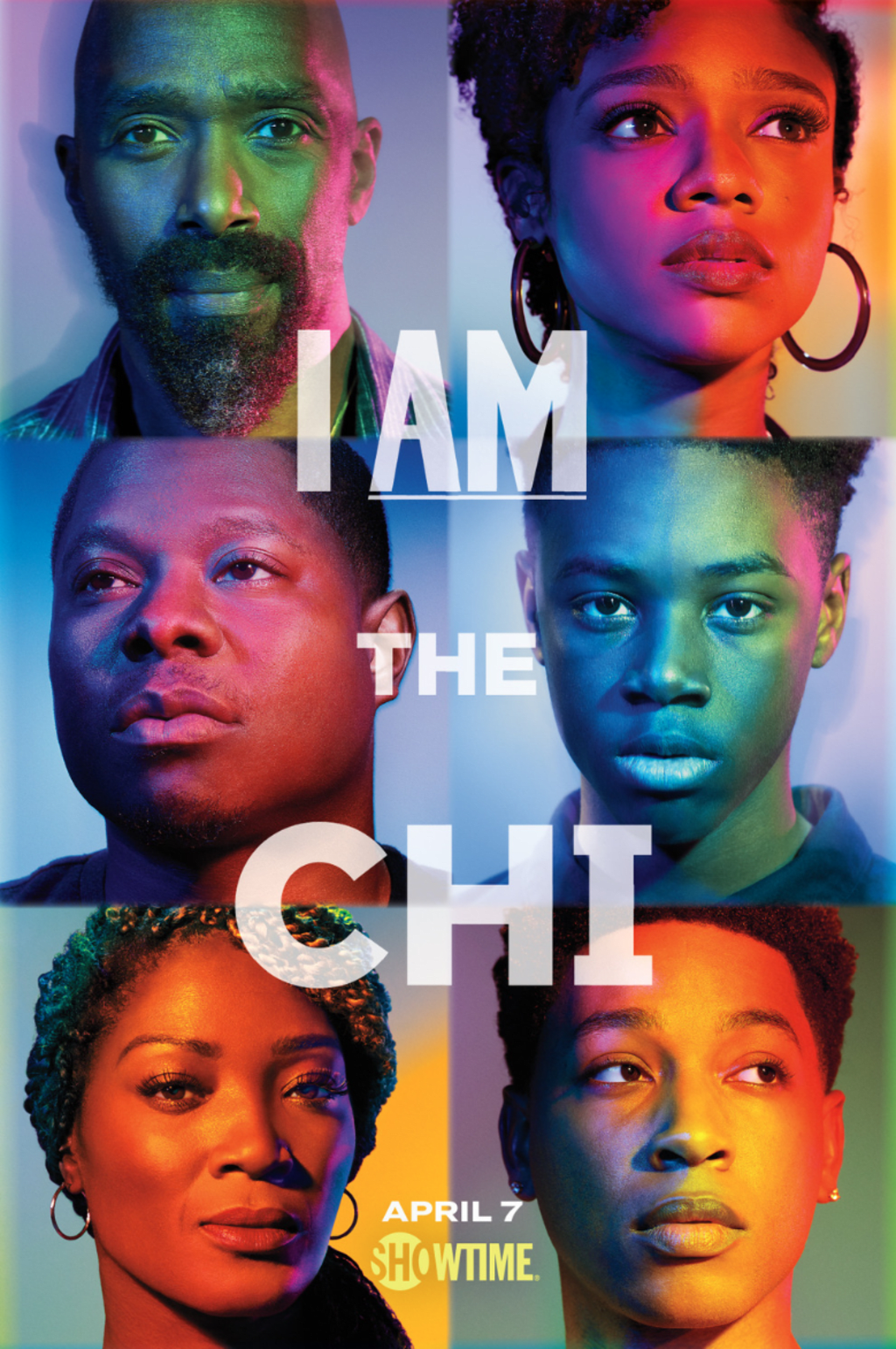 Character breakdown.
The Chi (pronounced The Shy) short for Chicago, is a relatively new tv series by the brilliant Lena Whaite airing on Showtime about to go into its third season and rightly so, this show is paced perfectly and takes you to the heart of what it's like being working class and black in the Southside of Chicago trying your hardest to keep afloat and your kids on the right path, trying to hold down a steady job and make something of your life when the odds are stacked against you at every turn, all the while trying to dodge the grenades life keeps throwing your way.
The Chi unfurls the all too real complexities of managing life when the rug is constantly getting pulled from beneath you, gun-violence, death and how it's repercussions ricocheting around the community neighbourhood.
It centres around the lives of Brandon, Ronnie, Jada Emmett and Kevin.
Brandon and Jerrika are a young couple trying to make a go of living together and all the burdens that many young people face starting out.
Brandon's mother is played by the fantastic Sonja Sohn of The Wire fame (where have you been Sonja? We've missed you.) We are introduced to Coogie Johnson, Brandon's charming and fun-loving younger brother. We never really recover from his unexpected demise in Episode 1.
Ronnie a drifter in his 40s who seems to have lost his way in life and his housebound Grandmother, Ms Ethel, who's domineering and heavy-handed but hides a big heart behind her sharp tongue.
Emmett the fun-loving hustler with a weakness for pretty girls who's determined but not always successful in providing for his three small children, much to the displeasure of his mother Jada.
Jada a single mother, (lives with her son Emmett) who's a home care Nurse trying to do right by her son and community.
Kevin a good kid from a loving home who likes to kick it with his friends and lives for his crush noticing him. He's super smart, cute, is a loyal friend and has a strong sense of self, but even he can't escape the life of violence that he is trying so markedly to avoid.
Special mentions have to go to first to, Ntare Mwine who plays Ronnie the doe-eyed alcoholic with his life feverishly hovering between keeping clean and self-destruction. Any character that can shoot a teenager in the first episode of a drama and by end of season two you are legitimately rooting for (sometimes through your fingers) is a master of their craft make no mistake. During season two we see flashbacks into Ronnie's background and realise that he's a war veteran and what we are witnessing is his subsequent decline into PTSD. With 12% of veterans diagnosed with PTSD each year and that number is higher for ethnic minorities, especially blacks due to racial discrimination endured against blacks who served in the military. It's evidently a conversation that needs more light shone on it and Lena Whaite has done this beautifully here. From Ronnie's husky almost hushed tones when speaking, to the limp from being a war Vet to the fedora hat permanently on his head, Ronnie is as nuanced and as multilayered a character as I've seen in a long time.
Secondly, a mention goes to Yolonda Ross of How to get away with murder fame, who plays Jada, Emmett's Mother with the patience and compassion of Mother Teresa, combined with a dry wit but a firm stance on raising a son single-handedly in the Southside of Chicago. (many of us would kill to have even an ounce of Jada's calm and witty demeanour when dealing with our own teenagers.) She's developed a thick skin with regards to men and puts all hope of love aside to care for her son, keep her steady job and put food on the table for her and Emmett. It's heartrending to watch her get excited, dressed up and show Jada's vulnerability when she's ready to finally open herself up to dating again when Ronnie comes into the picture, only for her to be left utterly heartbroken again, so the wall goes back up.
We can't talk about Jada without mentioning Emmett her son, played faultlessly and hilariously by Jacob Latimore. Emmett gives us the tomfoolery and high spirits that balance out the show when the darker issues hit home. The scenes when Emmett is trying to preside over his three baby-mammas are comical to watch.
The character Brandon, an aspiring chef played by Jason Mitchell of Straight out of Compton and Mudbound fame, who plays the lead role. Brandon is fully engaging, littered with tragedy and bad decision making, it's hard not to forgive him every time he strays off the right path because we feel his pain and we see his struggle; he's relatable and familiar. He's trying desperately to hold his life together without much of a support system to lean on. When tragedy strikes in Episode one it sets off a series of almost blighted circumstances for Brandon, that have a sad sense of inevitability about them.
The Chi is by all accounts also a coming of age narrative. Kevin and his friends Papa and Jake, three Preteen boys on the verge of becoming young men, having crushes on girls in class and the complexities of first dates; getting caught up between how they've been raised and how the world sees them. Indirectly and directly getting mix-up in gang-related activity and getting caught up in situations that they have no business getting caught up in and the minefield that is puberty.
Offset, the show has had its share of problems. Lead actor Mitchell who plays Brandon has been dropped from the show and his contract's been terminated by his agent and his manager due to multiple allegations of alleged misconduct and sexual harassment. It's been reported that Mitchell's co-star Tiffany Boone who plays his on-screen girlfriend, threatened to quit the show following Mitchell's inappropriate on-set behaviour. Variety magazine published an article in August of this year saying "It was revealed in May that Mitchell had been fired from the series due to allegations of harassment from showrunner Ayanna Floyd Davis and co-star Tiffany Boone. It was subsequently revealed that Mitchell had engaged in similar behaviour on the set of the Netflix film "Desperados," leading to his dismissal from that project as well." Hope Jason can work through his issues and get back to what he does best because his range as an actor is far-reaching. It has to be said that if the allegations are true which it seems they are then the Network did the right thing in cutting him from the show, no question.
Don't let the off-screen drama detract you for the real star of this show, the writing and storylines. The dialogue is authentic and very natural. It takes the first episode or so to get used to its fast-paced style of lingo, but after that, the Chicago slang becomes very easy on the ear. Lena and her co-writer tackle some very heavy subject matter in such an honest, genuine and carefully planted way, as the viewer you are guided seamlessly through the darker moments and come out the other side with a greater understanding and compassion for someone else's struggle.
The Chi is streaming now on Showtime, season 3 is yet to be announced, I await with bated breath.