The Chess Board
The story of beauty, fun and creativity.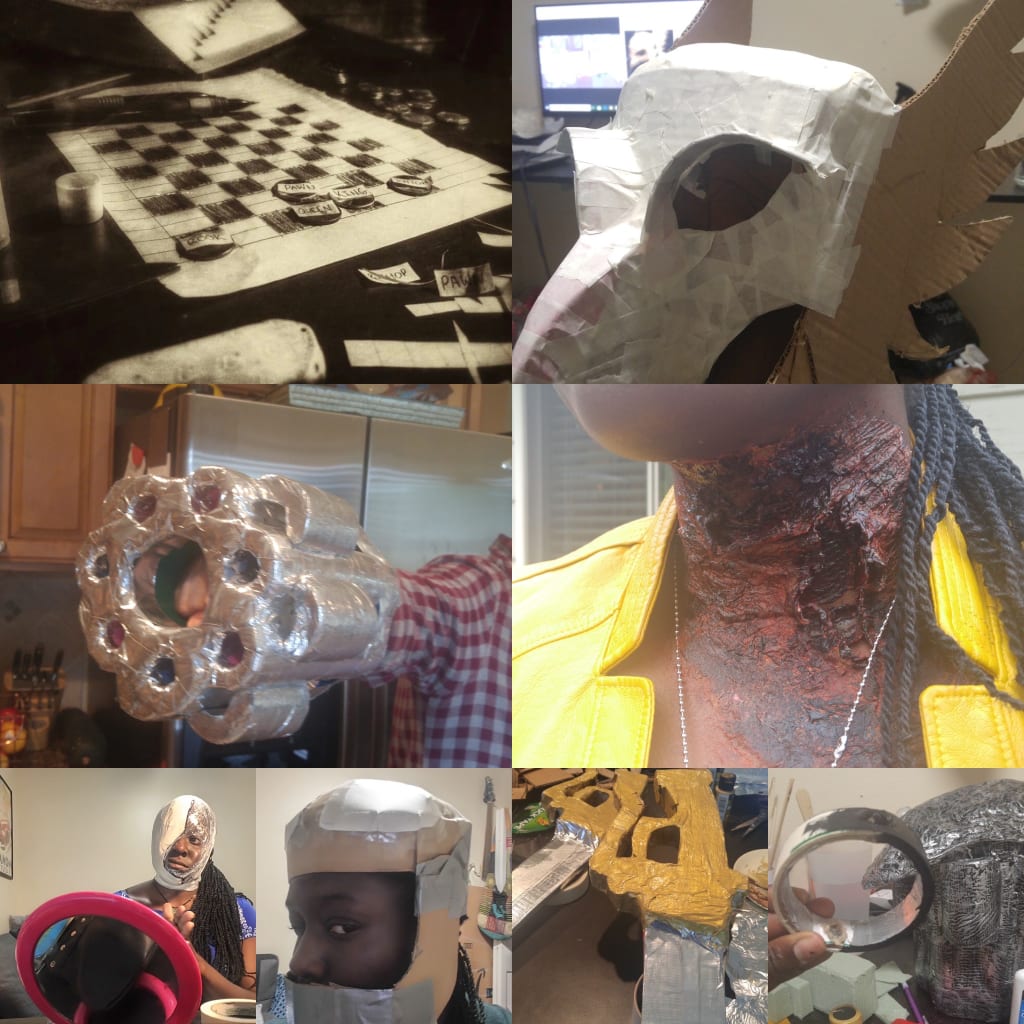 The Creative Process
When I was nine, I wanted nothing more than to learn how to play chess. This desire developed after I saw children playing the game on a television show. Unfortunately, my attempts to learn from my relatives were futile, for none of them knew how to play. Furthermore, we didn't have a chess set at home. Asking for a chess set as a gift was not an option, for I knew that pursuing pleasures was not as crucial as buying food or paying bills. However, I was not deterred by these obstacles.
As I sat thinking about my options, I remembered that my mother had received a small collection of encyclopedias from the owner of the house she cleaned. Though many volumes were missing, I was able to find the one I needed; encyclopedia C-CH. The next task was to create my own board.
I cut small strips of paper. On these strips, I wrote the name of each chess piece. Then I glued the strips onto thirty-two 25 and 10 cent coins. Using paper, pencils, and a ruler, I made a chessboard. With this board and encyclopedia, I was able to teach myself the game. A few years later, I would find myself competing for my high school chess team. That experience forever changed my idea of what I was able to create.
Over the years, I have fallen in love with the concept of low-budget creation. This is the practice of designing things from "waste materials" and upcycling items. I would use whatever material was available. These include paper, tape, strips of clothes, and cardboard.
Today I utilize my creative energy to create cosplay costumes. Cosplay is the practice of dressing up as a character from a movie, book, or video game. I started cosplaying in the spring of 2018. Awesome-con in Washington DC was the first time I ever dressed up in costume. Dressed in black leather with a whip in hand, I walked around as Catwoman. My signature piece was a black cat ear headpiece, which I created from cardboard, and tape. It was stunning. This was the beginning of my journey into the magical work of costume design.
I spend a reasonable amount of time working on my costumes. Then, after work, I would travel around Denver in search of materials I can use for my outfits. Most of the stuff I find comes from recycled bins and dumpers. The most incredible feeling is taking something other people consider trash and making it into art. And that's what I do.
My process is pretty simple. First, I decide what character I want to cosplay as. Afterward, I start my research. This includes finding images of the character, which I use as my reference images. Then I gather my raw material. On cardboard, I make 2D sketches and cut them out. From there, it's a matter of using tape to connect the 2D cut-outs into 3D props. This process generally takes between a few days and several weeks, depending on the complexity of the design.
I have done many different cosplays in my time. Here is a list of some of my favorites: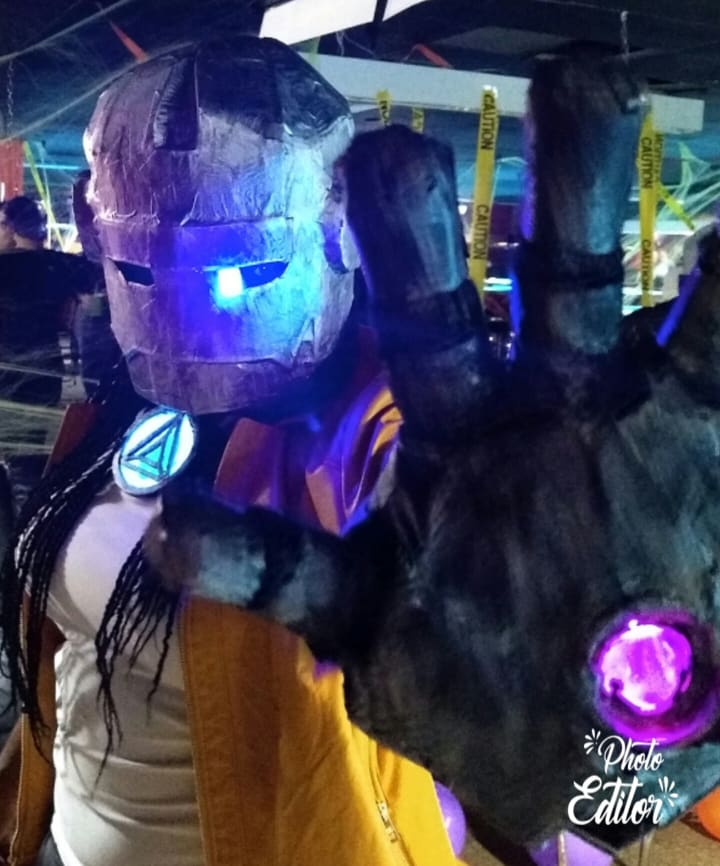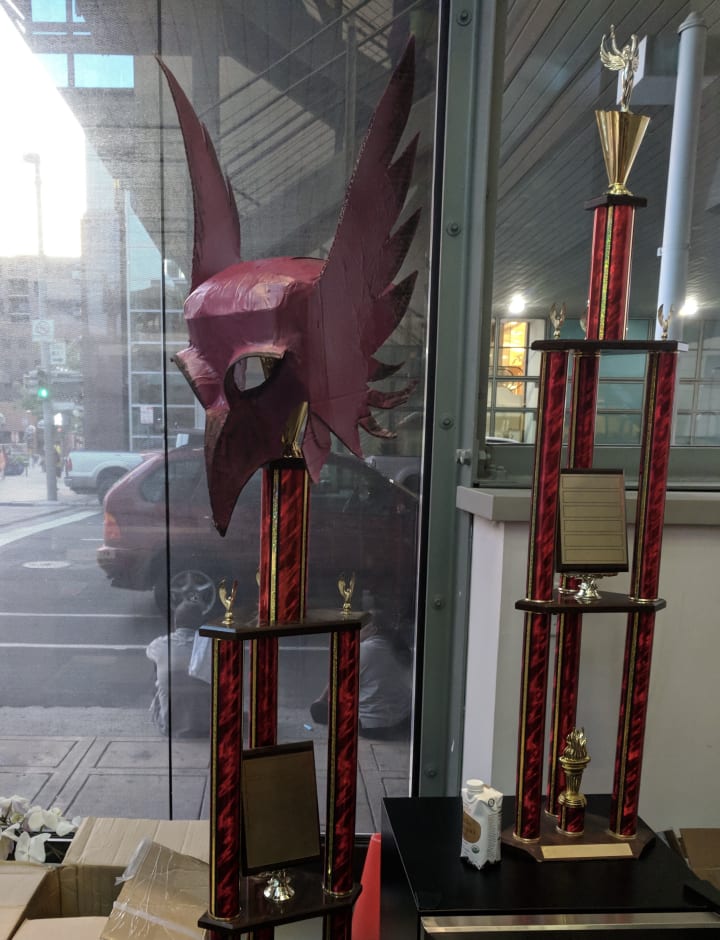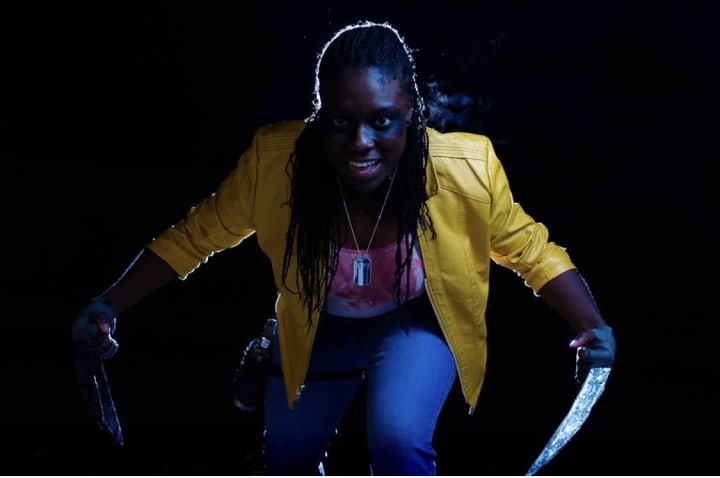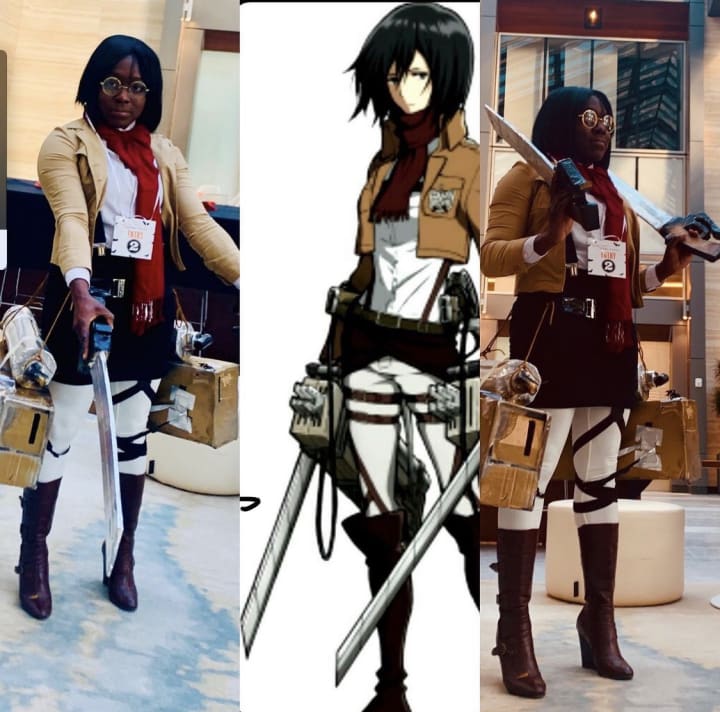 Learning to work with my hands has been a great blessing. I was able to keep myself busy because I could continue to create. When everything was falling apart, it kept me grounded because this was something I could control. I owe my sanity to that small nine-year-old girl who didn't give up and found a way to achieve her goal.