The bold pioneers of cinema who paved the way
In the early days of film it was women who were in charge – so what happened? Caryn James revisits the untold stories of cinema's original ground breakers.
Leo Madison
Cleo Madison's name is little known now, catchy though it is, but in 1916 she was a popular screen actress making the transition to writer and director. Asked years later if she had been afraid to direct, she reportedly said, "Why should I be? I had seen men with less brains than I had getting away with it."
Madison was not the most talented of her contemporaries, although she was good at crafting a quote. Understandably, she did not get a single vote in the BBC Culture's poll to find the100 greatest films directed by women. Her career move, though, was typical of many in the era when cinema was so new that anyone could jump in. Yet only three titles from that period appear on the list. Of the 100 films, 63% are from after the 1990s, and a quarter are from the 2010s. What happened to Madison's contemporaries?
Story continues below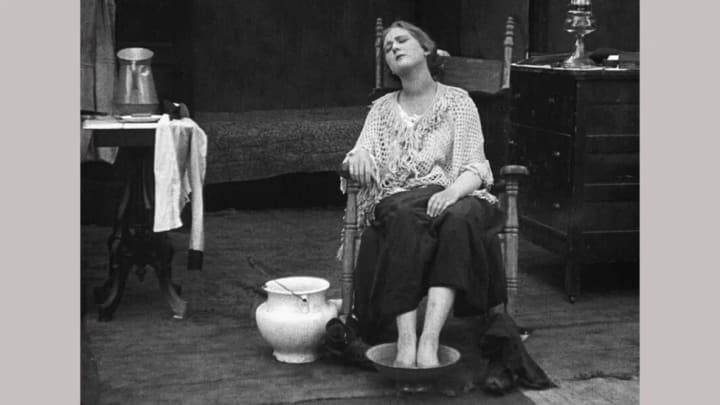 Those that do appear on the list are still astonishing, and radically different from each other. In the earliest, Lois Weber's 1916 film Shoes (number 79 in the poll), a young working-class woman is willingly seduced by a rich cad in order to get some fashionable shoes. Remarkably for the time, Weber does not moralise, and the film's social relevance and sympathetic narrative make it potent today.
The next on the list chronologically comes an entire decade later. The German filmmaker Lotte Reiniger's 1926 The Adventures of Prince Achmed (number 42), made with cut-out silhouettes and based on a story from the One Thousand and One Nights, is one of the first ever animated features.
And the French director Germaine Dulac's 1928 The Seashell and the Clergyman (number 71) is an eerie, image-driven, surrealistic short in which an evil minister is obsessed with a woman who wears a bra made of seashells. When he rips it from her body, the bra bursts into flames.
Many other titles were eligible, from comedies by Mabel Normand to Dorothy Arzner's melodramas. There is a simple reason why there may not be more from that era in the poll. To be bluntly honest, watching early films can sometimes feel like homework. Of the three that did register, perhaps only Shoes has the emotion and drama to grab a contemporary audience.
Blazing a trail
The most conspicuous omission is Alice Guy Blaché. She was the first woman director, she created fanciful stories, and even started her own movie studio. Yet she received just a smattering of votes: seven, compared to hundreds each for Agnès Varda and Kathryn Bigelow, the top two vote-getters. Guy Blaché may be the single most important woman in cinema history, but it is far more engaging to sink into Jane Campion's glorious Piano (the top of the poll), in all its emotional complexity and visual beauty, than Guy Blaché's The Cabbage Fairy (1896), which seems twee today with its prancing fairy lifting babies in a cabbage patch.
By the late 1920s, men had figured out that there was big money to be made in movies, and took over the industry
But other reasons for the poll's tilt toward more recent films have to do with the way women have been marginalised throughout cinema history. By the late 1920s, men had figured out that there was big money to be made in movies, and took over the industry. For the next seven decades or so, films by women were oddities. Making things worse, the pioneering women were largely overlooked by scholars and historians for nearly as long. Even in their own day, women directors often did not get the credit they deserved, frequently sharing official titles with male partners. Weber shared credit with her husband, Phillips Smalley, for the innovative 1913 Suspense, even though it was an open secret by then that she was the creative force and brains of the operation.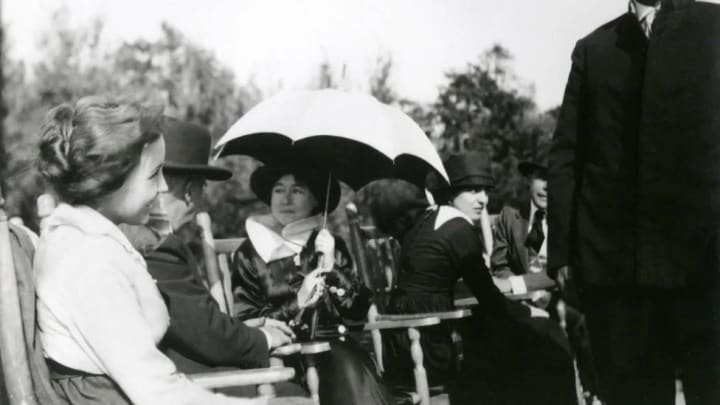 And while it has been common since the 1960s to consider the director the film's auteur, women made contributions in many other areas. The writer Frances Marion was one of the most important figures of her era, not only for her screenplays – many for Mary Pickford – but for how actively she encouraged other women in the industry. Her career is detailed in Cari Beauchamp's landmark, expansive book, Without Lying Down: Frances Marion and the Powerful Women of Early Hollywood (1997), whose title comes from a Marion quote even better and more enduring than Madison's: "I spent my life searching for a man to look up to without lying down."
Margaret Booth began her editing career as a negative cutter for DW Griffith in 1915, and worked until 1982 when she was supervising editor on Annie. Anne Bauchens was Cecil B DeMille's editor from Carmen in 1915 to The Ten Commandments in 1956. And Reiniger may have been among the first, but she was not the only early woman animator. A new book by Nathalia Holt, Queens of Animation: The Untold Story of the Women Who Transformed the World of Disney and Made Cinematic History, recognises those who worked alongside their male colleagues to create so many classics, only to be overlooked when it was time to be given credit or promoted.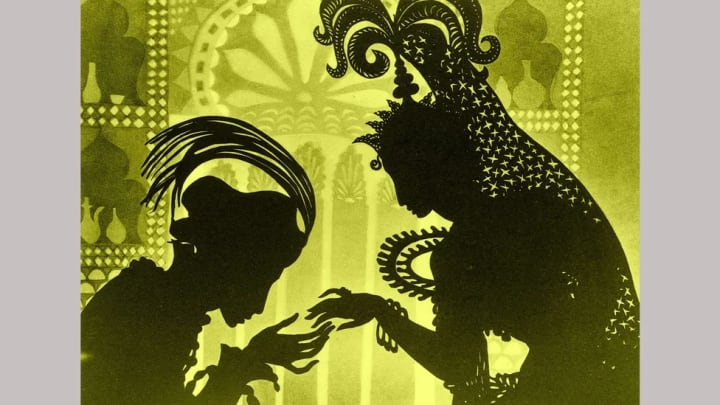 Like the best early films, titles released this year that feature in the poll have a singular director's vision and a female perspective
More and more, the groundbreaking women of cinema are being rediscovered. Their works are being restored and made available. Many are included in Pioneers: First Women Filmmakers, a box set of DVDs (a large selection from which is available on Netflix). Recognised or not, they paved the way for all the others in the poll, straight through to the most recent works, released this year. Like the best early films, Céline Sciamma's Portrait of a Lady on Fire and Joanna Hogg's The Souvenir have a singular director's vision and a female perspective.
But let's not confuse progress with equality or an easy path for women today. Ava DuVernay, who has two recent titles on the list – the drama Selma and the documentary 13th – has often described her move from film publicist to director in terms that are a more polite echo of Cleo Madison's words. As DuVarnay put it: "Being on a film set and being around directors... I said to myself, 'I can do that.'"
Reader insights
Be the first to share your insights about this piece.
Add your insights