The Best "The Office" Merch on Amazon
Get your wallet ready... I've already spent too much!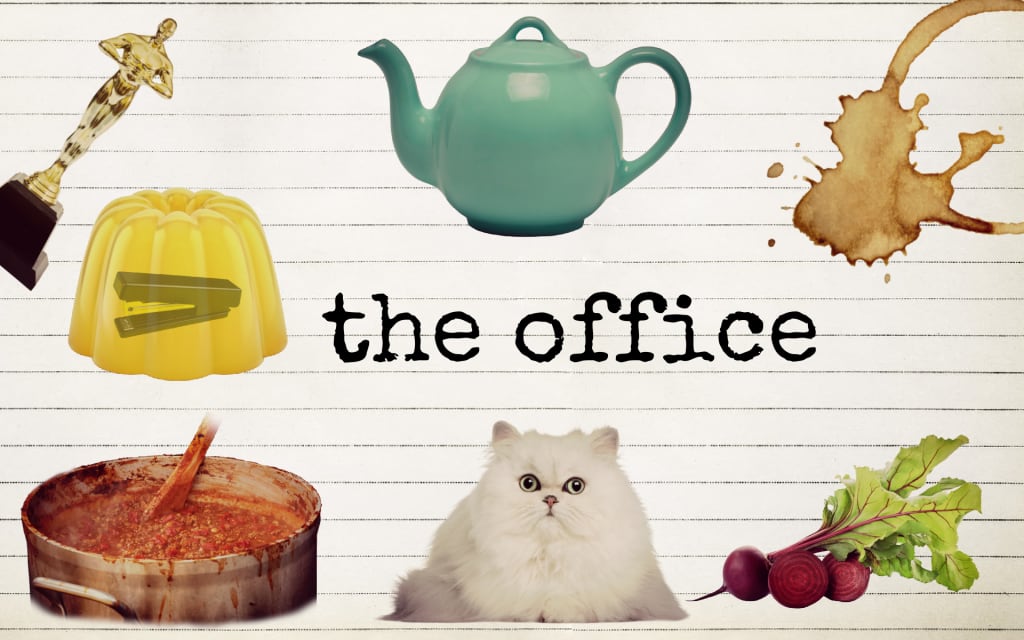 I'm going to be 100% honest with you...
I started creating this story because I was browsing Amazon and saw some cool merch for The Office. As my wishlist got bigger and bigger, I decided that it was too good to keep to myself and that I needed to share my finds with you. But at this point, this story has basically turned into me sharing my personal wishlist from Amazon. If you're a fan of the show, I'm sure there is something in here that you'll like it too!
Fasten your seatbelts, ladies and gents; this is a long one ("That's what." - She).
If you've never seen the US version of The Office, the first thing you need to buy is the complete series. It is on Netflix right now, but it will be taken off before you've had time to watch it a few times. This way, you'll have it forever.
If you haven't seen it yet, there are spoilers in this article. You've been warned.
Since there is a lot of items in this article, I've organized them into different categories.
Random:
As far as I know, there is no workplace cool enough to give out real Dundies. So you'll have to buy one for yourself. Luckily, I've found one for you!
Now that we can start visiting friends and attend smaller social gatherings, this would be the perfect expansion pack for the Cards Against Humanity enthusiasts.
When you need a bottle opener, what would be better than this beautiful masterpiece? Pricy? Yes. Will it freak out your friends who haven't seen the show (why are you friends with these people)? Yes, and that my friends, is priceless.
If you don't want this design as a bottle opener, you can get it as a keychain.
One of my many favourite scenes of the show is when Michael saw Toby was back from Costa Rica. Need I say more?
Okay, I'm disappointed that I found this now, it would have been great to have it for my 30th birthday. However, next year is my champagne birthday, so maybe hubby will get it for me (not dropping hints or anything ;) ...). For this item, I found two options. One is affordable (the first option), and the other is more expensive (second option). Me being me, I'm drawn to the more expensive one, only because it looks more true to the show.
When I first saw the episode, this is a book I so badly wanted to read, but unfortunately, as far as I know, It wasn't released. BUT when I found this, I realized that I could write my own.
Again, this item is pricy, but worth every penny - well, nickel. I just got a new desk and looked for some decor to make it look nice (hence the latest must-haves article). While browsing office decor, I came across this masterpiece. It's pretty sweet, eh?
If you're into collecting pins, I got you!
Whether it's at home or work, any office needs to have this posted somewhere in said office.
I've recently been interested in lego. There is a Disney castle that I'd like to build, but I don't think I'll ever be able to justify buying it. So, instead, I'll make this.
The last item in this category is something that will help you with those long, stressful days. They say that colouring books are just as good for adults as they are for kids. Just knowing that this kind of colouring book exists makes my heart happy, let alone how happy I'd be colouring in it.
Mugs:
Now, I don't have a comment for each of these mugs, they speak for themselves, I'm just going to link them. My husband says that I have a ridiculous need to collect coffee mugs, and he isn't wrong. With that being said, I'm still going to buy these eventually.
Home Decor:
I already have this first item for this category. The pillowcases are good quality and a decent size. I would show you a picture, but I don't have a pillow big enough to fit in them as I had initially thought.
If you want individual pillowcases, I've found some for you.
The worst part about prison may have been the Dementors; however, the best part of your Netflix and chill date could be finding these gems in your dates house...
One last pillowcase, then I'll move on.
Now that Fall is quickly approaching (finally), I can see myself all warm and cozy wrapped up in this blanket, binging The Office on Netflix while I still can.
When your bare walls need an upgrade, consider adding this to your home. I definitely will when I have a house with more wall space.
The last item in this category is beautiful. I like the font that was used, and I'd proudly hang it up in our home.
And last, but certainly not least, we have arrived at our final category...
Clothing:
Again, I don't have comments for all of them. I do have to say that at no point during my shopping experience I thought that I like the show a little too much. Now that I've made the list of my finds that I wanted to share with you, I'm beginning to question that decision. For example, the first item is for a baby... I don't even have a baby!
Now that I've shared my wish list with all of you, I'm curious to see what you get from this list. When it arrives, you should tag me in a picture on Instagram (link in bio) so I can see what you got!
Happy shopping!
tv
Writer and lover of food, animals, the paranormal, true crime and much, much more.
Instagram: my.instasam
Receive stories by Samantha Weathers in

your feed